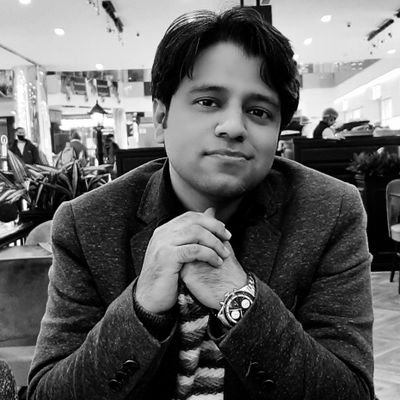 Saquib Salim
"Even a conviction for conspiracy would not dispel it, any more than Tilak's conviction injured his influence with similar classes among Hindus. A trial would tend to produce the halo of martyrdom." R. Burn, a British official, reported this to the Secretary, of the Political Department of India Office, London, regarding Maulana Mahmud Hasan, who was imprisoned in Malta at that time.
In 1916, the British government unearthed a plot planned by Maulana Mahmud Hasan and his disciples like Maulana Ubaidullah Sindhi and Maulana Husain Ahmad Madani. The plan was to raise an army with the help of Turkey and Germany and attack British India from the Afghanistan frontier to drive the English army out of India. The intelligence reports noted that the scheme "was not essentially Mussalman in personnel, of which the 'President' was to be R. Mahendra Pratap" and was "to work side by side and in unity with a separate conspiracy which should keep on his side the revolutionary elements among the Hindus".
When the plot, famously known as Silk Letter Conspiracy, came to light, Maulana Mahmud Hasan was in Hejaz (now in Saudi Arabia). He was arrested by the British authorities in Jeddah (Saudi Arabia) along with Maulana Husain Ahmad Madani, Anzer Gul, Wahid Ahmad, Hakim Nasrat Husain, and several others.
It was decided to deport them to India for a court trial. But the British authorities were afraid of having him on Indian soil. They believed that trying Mahmud in court could induce revolt among common Indian masses as well. Viceroy wrote on 21 December 1916, "Maulana Mahmud Hasan whose age and peculiar religious position in India would make it undesirable that he should be sent to us (in India)"
Two weeks before this letter, C. R. Cleveland, head of the Intelligence in India, wrote from Delhi, "Mahmud Hasan has committed himself very deeply to a cause of reasonable hostility to the British cause and it would be impossible not to deal severely with him if he were to return to India. To take action against such a venerable old gentleman standing as high as he does in the religious world would cause a great deal of feeling and for once I think that Mahmud Hasan should not be sent back to India." The report said that though in other cases it would have been preferable to bring 'seditionists' back to India this case was 'quite exceptional.
ALSO READ: What was Jai-Hind Tea of Azad Hind Fauj?
The report further suggested that Mahmud should be removed from Hejaz as well. It stated, "if they were kept in confinement in the Hedjaz for a long period they might become interesting and exciting objects of pilgrimage or schemes for help or rescue to several fanatical Muhammadans in India and Afghanistan". As a result, Maulana Mahmud Hasan, Maulana Husain Ahmad Madani, Anzer Gul, Wahid Ahmad, and Nasrat Husain were deported to Malta as prisoners of war.
A year later, in December 1917, R. Burn was sent to enquire into the attitude of these prisoners and submit a report if they could be brought back to India. After interrogating all five of them, Burn wrote, "I think that a pardon given in his present frame of mind would have a very bad effect in India. He would return to India with an added glory of a martyr, and his reputation greatly enhanced. As regards his guilt there can be no doubt." He also noticed that "arrest and incarceration in prisoners of war camp have probably hardened and not softened the old man".
Maulana returned to India in June 1920 after the Prisoners of Camp was closed after the World War. Nationalist leaders, including Mahatma Gandhi, welcomed him at Mumbai port. Though he was weak and unhealthy after a long imprisonment, Maulana again joined the freedom struggle and played an instrumental role in the establishment of Jamia Millia Islamia as part of the Non-Cooperation Movement. Only six months after returning to India, Mahmud Hasan left this mortal world on 30 November 1920.