Rakesh Chaurasia/New Delhi
Muslims from all sections of society are speaking against the statement of Ahmedabad's Imam Shabbir Ahmed Siddiqui that fielding Muslim women to contest the elections was against Islam.
All India Muslim Women's Personal Law Board President Shaista Amber said women who are contesting the elections do follow their religion as well as the Indian constitution. "We are neither a threat to Islam nor society," she said.
Referring to the Imam of Ahmedabad, she said women face threats from people with radical mindsets like that of the Imam. "Such people a threat to common Muslims,"
Shaista said the Shahi Imam has no qualification or authority to evaluate the merit of Muslim women.
She said people with such a mindset practice discrimination against women in their homes and social and religious places.
Shahista Amber said such remarks are against the tenets of the holy Quran and Allah. "In our history, Prophet's granddaughter Bibi Zainab had raised her voice against the atrocities of his army in the full court of Yazid.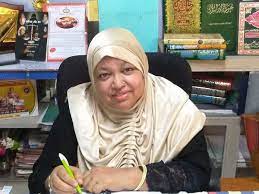 Shaista Amber
"Bibi Zainab also went to Iran as ambassador. In Prophet's time, his aunt Bibi Safia was a warrior riding a horse and wielding a sword; women were in the Majilis-Shura, the parliament where they spoke freely.
"For example, the 'meher' (Bride money) of marriage was fixed as per the financial status of the husband. Safa Bint Marwa was the chairman of the Accountability commission of the Majilis-Shura. Those who have not read this golden history of Islam are guilty of pushing our women into backwardness." she said and added: "This is not Afghanistan."
Yasmin Abrar, a former member of the National Commission for Women, believes that Imam Shabbir Ahmed Siddiqui's remarks are not according to Islamic teachings. In Islam, the holy prophet didn't want women to lag, be it Bibi Farida, or Bibi Ayesha (Prophet's Wife).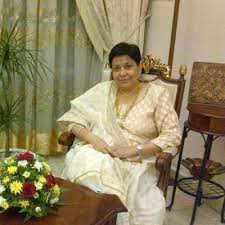 Yasmin Abrar

Yasmin Abrar said "Women should be promoted in every field be it education, medicine, or politics. Indira Gandhi was India's Prime Minister; currently, there are many women Panch and Sarpanch across the country. Therefore, his remarks are also against the democratic system of India."
Maulana Jamaluddin said that Maulana Shabbir Ahmed's statement should be only seen in the context of religion. Women must contest for bringing about social change. He said women should not only be given tickets by political parties but should also be supported.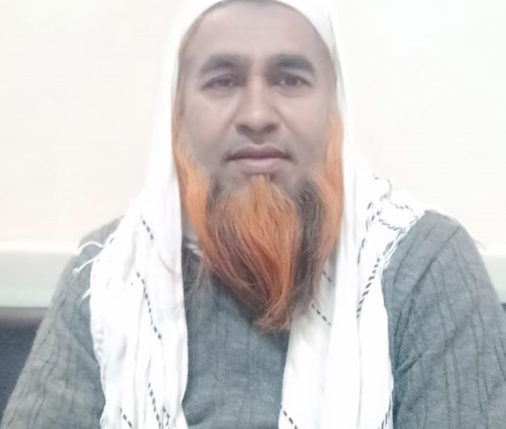 Maulana Jamaluddin
"We live in India, so we should follow the culture and system here," he said.
People for Animals activist Zaheer Khan said people like Imam Shabbir Ahmed Siddiqui are conservative people. He said there is no reason for not giving tickets to Muslim women to contest elections or for them to join politics?"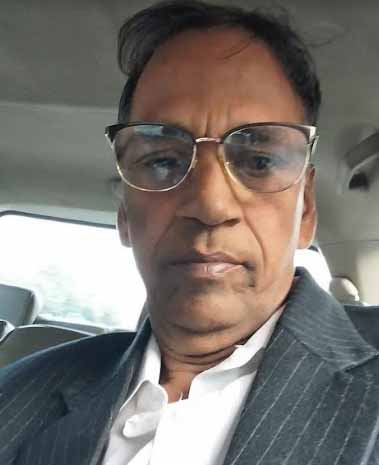 Zaheer Khan

"If she does not interfere in politics, who will raise the issues of Muslims' interests and that of Muslim women? Today our sisters and daughters are moving forward in every field, so why should they remain behind in politics? Such people do not know anything about life. If such thinking prevails Muslim society will lag.
Social activist IH Khan said he disagrees with Imam Shabbir Ahmed Siddiqui's statement. Today elections are also the responsibility of Muslims. When men can contest elections, why shouldn't women do the same?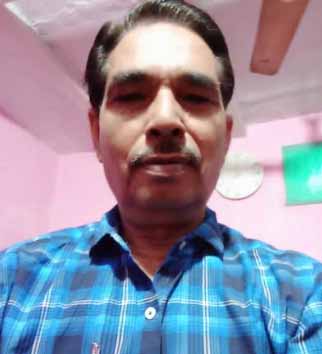 I H Khan

"It is not appropriate to impose any restrictions on women in our democratic system. If all the Muslims give up lies and deceit, then only you can tell women to remain in purdah," Khan said.
ALSO READ: How Salman Khan inspired Gulfam to become para powerlifter
These days our boys and girls are moving ahead and making progress. Today Muslim women are in higher education and there is no reason for them not to enter politics.