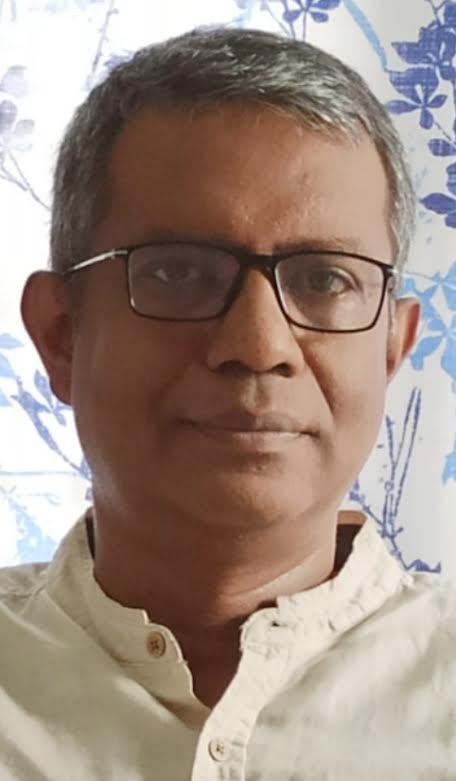 Zafri Mudasser Nofil
Anthony Bourdain, the celebrity chef who died in 2018, once said: "Food is everything we are. It's an extension of nationalist feelings, ethnic feelings, your personal history, your province, your region, your tribe, and your grandma. It's inseparable from those from the get-go."
The kitchens of indigenous Muslim families of Assam have all these ingredients. The food is a unique blend of traditional Assamese dishes and the richly-flavoured Mughal cuisine, having undergone several changes and thus attaining a different touch altogether over the centuries.
The food is very unlike the typical Muslim fare of northern India and other parts as far as spices and flavours are concerned.
If one is to name a particular dish that is very distinctive of the Assamese Muslims, it is the kurma pulao. Assam does not have a biryani of its own unlike most other places can boast but kurma pulao is a winner. It is a must-have dish at functions, be it household, religious, social, or celebratory. In some rural households, it is served with tea and this turns out to be an amazing combination.
The use of Joha rice (small-grain aromatic rice of Assam) takes kurma pulao to a different level. The rice is simmered in a rich stew of meat called korma until all the liquid is absorbed.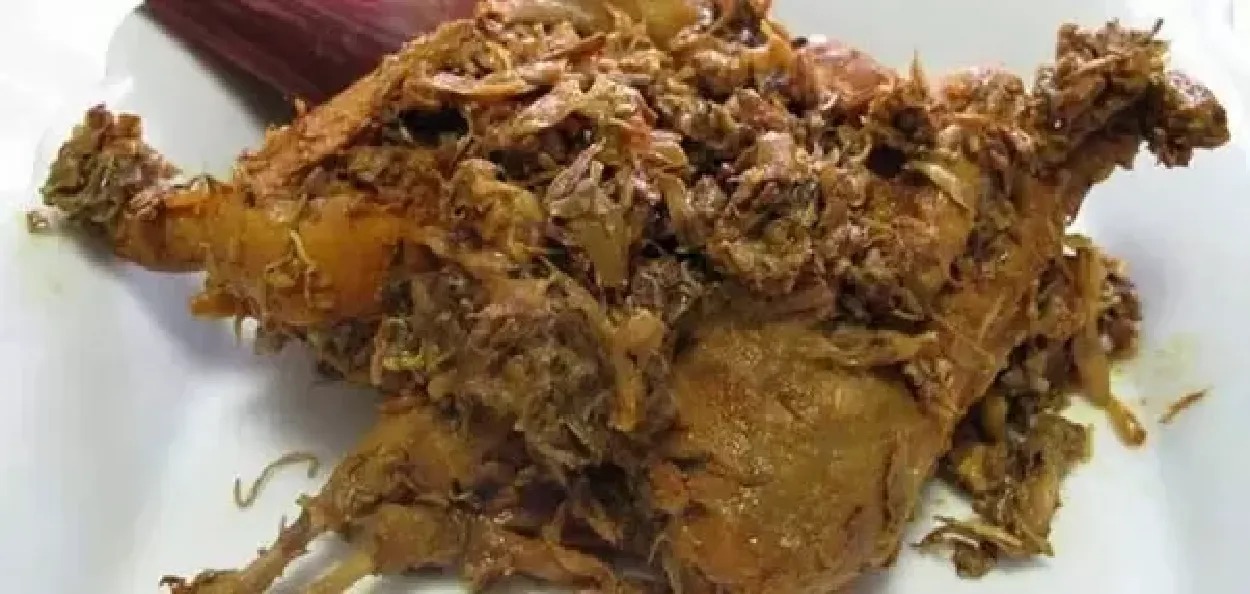 Chicken cooked with Banana flower
The meat used for making korma is usually cut into small pieces. Some of the bones are also cut into smaller pieces so that all the bone marrow goes into the gravy, making the korma very tasty. The stock and the korma used for making kurma pulao give it an extraordinary taste.
Pulao, when cooked without the meat, is served with meat curry known as goos torkari.
Meat, usually beef and mutton, takes center stage at all important occasions. Muslims of Assam cherish their meat dishes – ranging from the humble curry to bhuna and korma to roasts – with rice or pulao.
Special breakfast dishes included fried Bora rice (a sticky form of rice) with scrambled duck eggs, fish pulao, sira (poha or `flattened rice) pulao with small pieces of meat, haneki or pani pitha (the equivalent of Neer dosas of South India) with dhekia xaak bhaji (fiddlehead fern fry) and paratha (very similar to the Kerala parotta) with liver fry.
A must-have breakfast dish in the winter is bone marrow soup with chapatis.
Assam's quintessential khar (an alkaline made of the ash of banana peel) is an important ingredient in Muslim dishes too.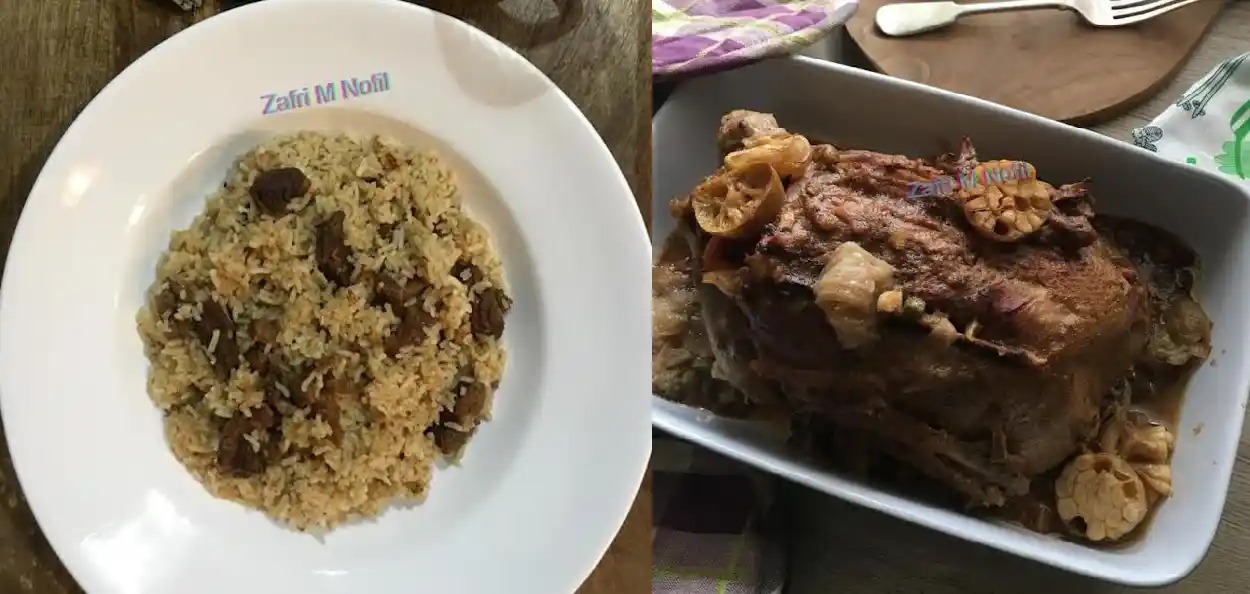 Kurma Pulao and Duck roast
It is used in a variety of delectable vegetable preparations, mostly gravies. Dried meat is added to most of these dishes which takes them to a different level altogether, lending a smoky flavour.
Smoked or dried meat and dry or fermented fish also form an integral part of the cuisine.
Like other Muslim communities across India, Muslims of Assam also cook meat with different vegetables like pumpkin, bottle gourd, Ash gourd, raw papaya, teasel gourd, turnip or German turnip, chow chow (squash) and Taro root or arum.
During a chat with actor Adil Hussain for my book "The Identity Quotient: The Story of the Assamese Muslims", he told me about the unique version of cabbage chicken that his mother cooked.
Unlike Mughlai and Avadhi cuisine, there is minimal use of oil, fats, and spices and the meals have almost no flavouring agents.
Though everyday dishes do not use much kaju (cashew nuts), mogoz (pumpkin seeds), or afu guti (poppy seeds), these are added to the food in feasts.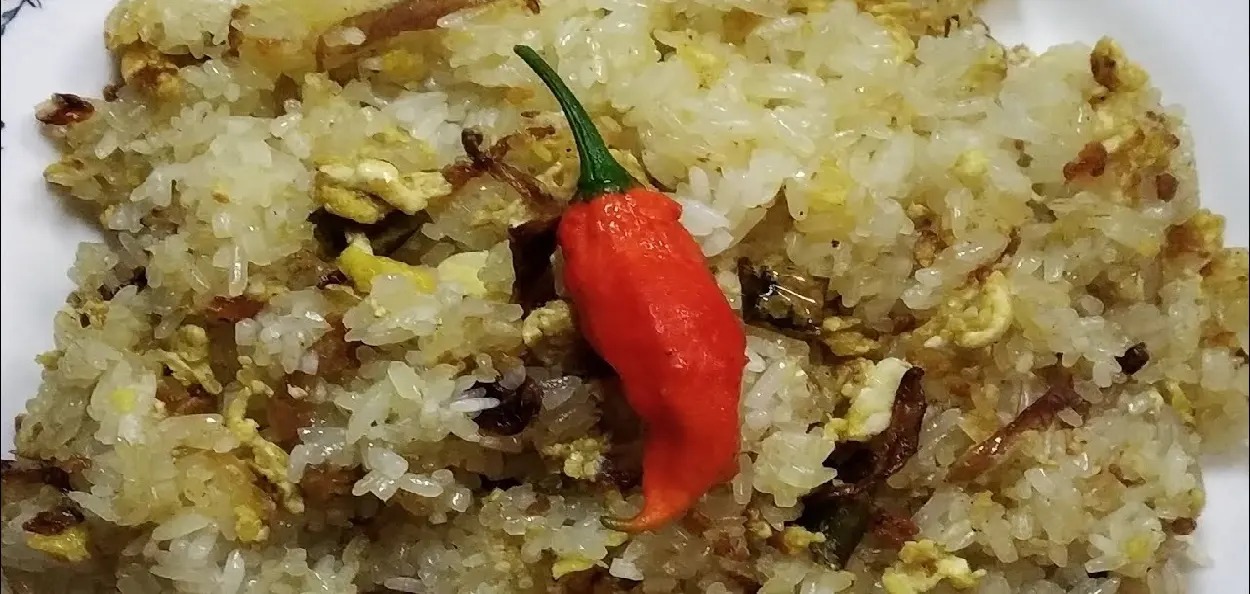 Fried Bora, Assamese sticky rice variety, with duck eggs
Dishes cooked in Muslim households such as meat and vegetable stews, meat pies and meat loaves, roasted chicken or duck, and sweetmeats like pancake, apple pie, caramel custard, and tart have a distinctive British influence.
With the easy availability of fish in Assam, several items like fish korma and fish cutlets other than the regular fare are cooked in Muslim households.
In desserts, halwa, nan kata or nan khatai, several kinds of barfis, ladoos and cakes, and varieties of pithas or rice cakes and biscuits are some of the popular sweet dishes made in Assamese Muslim kitchens.
Sewai is a must-have on Eid. Halwa forms an integral part of Assamese Muslim cuisine. It is prepared on religious occasions like Shab-e-Barat and Shab-e-Qadr as also on the third day of death rituals and eaten with puri or ghee roti.
Food served at marriages, feasts, and even death rituals is a multi-dish affair.
A sumptuous spread is usually served in marriages but the meals for the groom and his friends are more expensive. Earlier, food at weddings used to be incomplete with an improvised version of the Chittagonian round flatbread Bakarkhani, served normally with korma. But nowadays, its poor cousin – the flaky paratha – has taken over.
Kababs and koftas (known as kupta locally), egg chops, meat loaves, roasted meat items, bhuna gosht, keema, torkari (meat curry) pulao, phirnis, fruit custards, and cakes complete the menu.
ALSO READ: Indian Muslims do not invest in Jihad, bloodshed: Khalid Jehangir
Torkari pulao is also served widely in community feasts where the food is prepared by professional cooks.
(The writer is a senior journalist with Press Trust of India in New Delhi & author of "The Identity Quotient The Story of the Assamese Muslims")