Ratna G.Chotrani
The ceremonial 8th Nizam of Hyderabad Mukarram Jah, who passed away in Istanbul, Turkey, on January 12, was fond of cars and had married five times. Though he lived most of his life abroad- in Europe - as per his wish, his body will be aid to rest in his native place.

Jah, 89. heir to the erstwhile princely state of Hyderabad was the grandson of the last reigning Nizam of Hyderabad, Mir Osman Ali Khan. His body will be brought to Hyderabad from Turkey on January 17 and laid to rest at the ancestral graves of Asif Jahis in the historic Mecca Masjid near Charminar The family of Mukkram Jah informed that funeral details will be announced later.
Born to Azam Jah and Princess Durrushehvar in 1933 in France, he moved to Turkey after spending part of his life in the Australian outback. His mother was the imperial princess of the Ottoman Empire.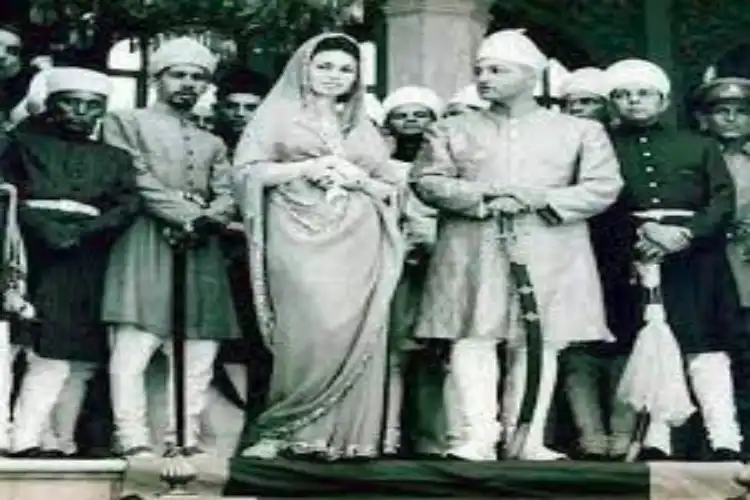 Mukkaram Jah Mukarram Jah Bahadur with his wife
Mukarram Jah was crowned as Asaf Jah the Eighth on April 6, 1967, after the passing away of Mir Osman Ali Khan in February 1967.
He did his schooling at Doon School, Dehradun, and prominent schools in England's London and Cambridge. He was also an alumnus of the London School of Economics.
Mukarram Jah was a friend of India's first Prime Minister, Pt Jawahar Lal Nehru. He stated in 2010 that Nehru had wanted him to become his envoy or the Indian ambassador to a Muslim country.
His net worth which declined after giving up a few assets during a divorce settlement in the 1990s was noted to be around $1 billion. Jah was the owner of some iconic buildings in the city, including Falaknuma Palace and Chowmahalla Palace.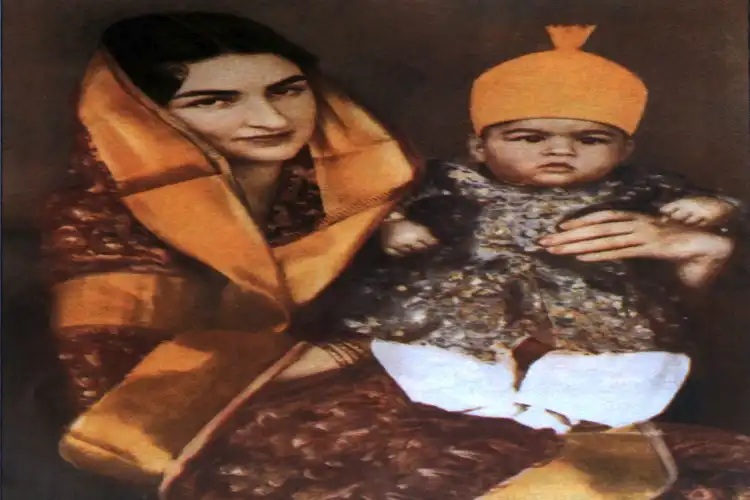 A young Mukarram Jah with his mother

He owned the Nazri Bagh Palace, Chiraan Palace, and Purani Haveli in Hyderabad, and Naukhanda Palace in Aurangabad.
Mukarram Jah married five times; the first was with a Turkish noblewoman. He reportedly divorced her as she did not want to move from Hyderabad palace to a sheep station in the Australian outback. He then married a former BBC employee and air hostess. After her death, he married Miss Turkey Manolya Onur in 1992. He married twice more to a Moroccan and a Turkish woman.
On Tuesday, the family will allow his mortal remains to be kept at Hyderabad's Chowmahalla palace. "As per his desire of being laid to rest in his homeland, his children are scheduled to travel to Hyderabad with his mortal remains on January 17.

A statement issued by the family read, "we are deeply saddened to inform you that Nawab Mir Barket Ali Khan Walashan Mukarram Jah Bahadur, H.E.H The Eighth Nizam of Hyderabad passed away peacefully in Istanbul, Turkey late last night at 10:30 pm (IST). As per his desire of being laid to rest in his homeland, his children are scheduled to travel to Hyderabad with the mortal remains of the late Nizam on Tuesday, 17th January 2023."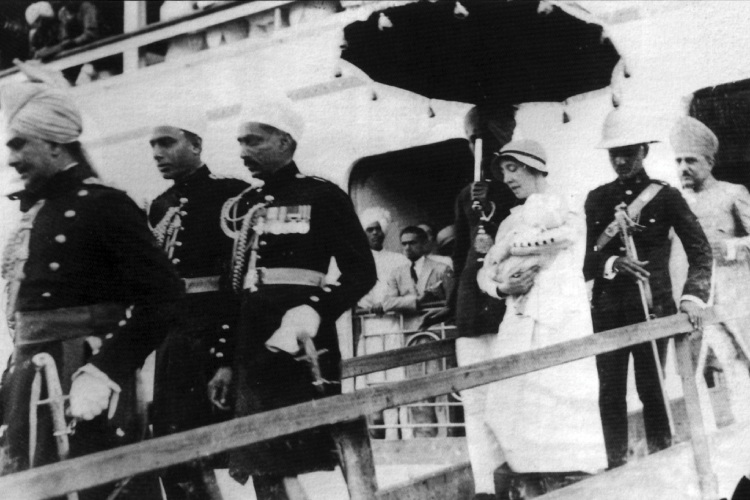 Mukarram Jah in a ceremonial procession

Highly regarded in Hyderabad the asset-rich Nizam owned the famed Falaknuma palace a dream palace of mortar and stone, the magnificent Chowmahalla palace, the Chiran Palace, the King Koti palace and the Purani haveli His two main palaces Chowmahalla and Falaknuma, have been restored and opened to the public, the former as a museum showcasing the era of the Nizams and the latter as a luxury hotel.
The Taj Falaknuma Palace Hotel opened in February 2010, having been leased to the Taj Group of Hotels, after 10 years of renovation.
Extremely fond of Cars he had a huge collection of expensive cars and was known to repair the same himself in his garage in Hyderabad. According to archives he was known to have been close to the Nehru family and had suggested an automobile unit in India long before the iconic Maruti car came into being.
His assets included a 12 kg gold mohur (coin) that was last seen in a bank in Europe in 1987. The gold mohur of the Moghuls is the largest minted gold coin ever in the world.
ALSO READ: Kashmir's Zahooruddin to lead team India in global ice-sculpting competition
Besides, he had a huge collection of priceless jewelry and inherited Nizam's diamond but its whereabouts are not known.