Ariful Islam/Guwahati
Assam's lemon represents the core table fruit of every household in North East India. It is a very important part of the food of the region and stands out from the other lemons owing to its distinctive aroma and flavour.
Lemons from Assam are being exported to various parts of India and abroad because of its unique aroma and flavour.
A team of scientific researchers led by Professor of Gauhati University Sofia Banu has, however, sounded an alert that Assam's lemon may lose its original distinctive genetic characteristics.
Sofia Banu has told Awaz-The Voice that lemon collected from 97 locations reveals that the lemon populations in Assam could be genetically diverse. She said that in-depth genetic diversity analysis of 510 samples from 97 locations has revealed some very intriguing findings for Assam lemon populations.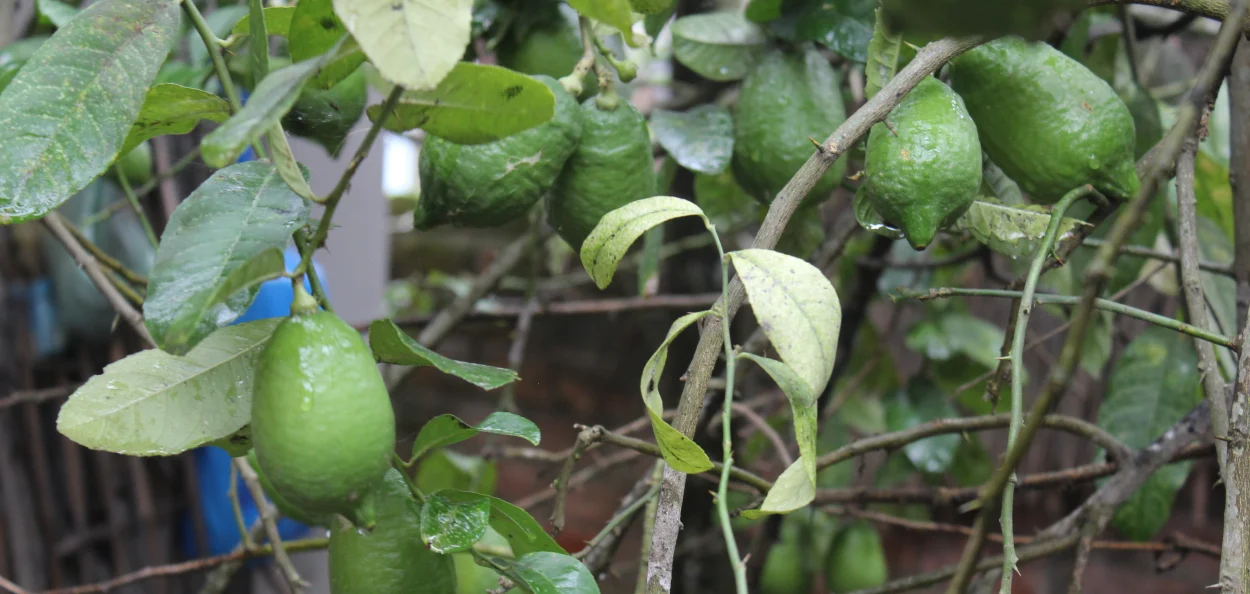 Lemon of Assam

"There is a high possibility that the samples studied may not be exact clones of the parent plant but may have arisen independently as other chance propagates. We have suggested that each existing population must be conserved as part of a comprehensive management strategy to maintain the lemon's unique qualities and characteristics as hybridization is a natural tendency of citrus species," Sofia Banu said.
According to Sofia Begum when it comes to Assam lemon conservation focus should be primarily on in-situ conservation techniques. The present study can act as a base for future efforts in breeding and conservation of this valuable cultivar of lemon, by assisting farmers and breeders in selecting genetically diverse plants for breeding programmes, thus promoting sustainable utilization, Begum said.
The lemon story in Assam began in 1956, when a chance seedling emerged from the progeny of the variety 'Chi-na-kaghi', collected from the village of Hahchora in eastern Assam's Sivasagar district. This fortuitous event led to the birth of the Assam lemon, a lemon like no other, exuding an extraordinary aroma and flavour that set it apart from its counterparts.
The work carried out by Sofia Banu and her research scholars Raja Ahmed and Suraiya Akhtar of the Department of Bioengineering and Technology, Gauhati University, has been published in 'Genetic Resources and Crop Evolution' and has been highlighted by Nature India.
As a part of the export consignment, about 600 kg of lemons have been exported to London, UK from Assam. Taking to Twitter, Assam Chief Minister Himanta Biswa Sarma expressed happiness about the first consignment of the export plan.
ALSO READ: Dr Hasmiha Hasan: NASA scientist born in Lucknow and inspired by USSR's satellite
"Happy to share that the first consignment of Assam lemon for export to the UK has been dispatched from Baksa. About 600 kg of lemons have been sent as part of an export commitment by the producer at the rate of Rs 30 per kg for about 80 tonnes over the next 2 months from Gati, Salbari", Chief Minister Himanta Biswa Sarma tweeted. Earlier, a consignment of "Kazi Nemu" (Assam lemon) was exported from Guwahati to London.