New Delhi
The statue of modern India's first Muslim woman teacher, Fatima Shaikh, was unveiled on the premises of Zilla Parishad Urdu High School in the town of Emmiganur in Andhra Pradesh.
Fatima Sheikh was a pioneer social reformer and educationist in India. Her statue was gifted to the school by Nakkmittala Srinivasulu.
Fatima not only offered her house to the social reformer couple Jyoti Rao Phule and Savitribai Phule, who fought to promote girls' education, but she also joined them in promoting education among girls.
When the Phules were thrown out by their families for promoting education among Dalits and other castes, Fatima Sheikh encouraged the couple to establish the first all-girls school in Bombay Presidency at her home in Pune, the then Bombay Presidency.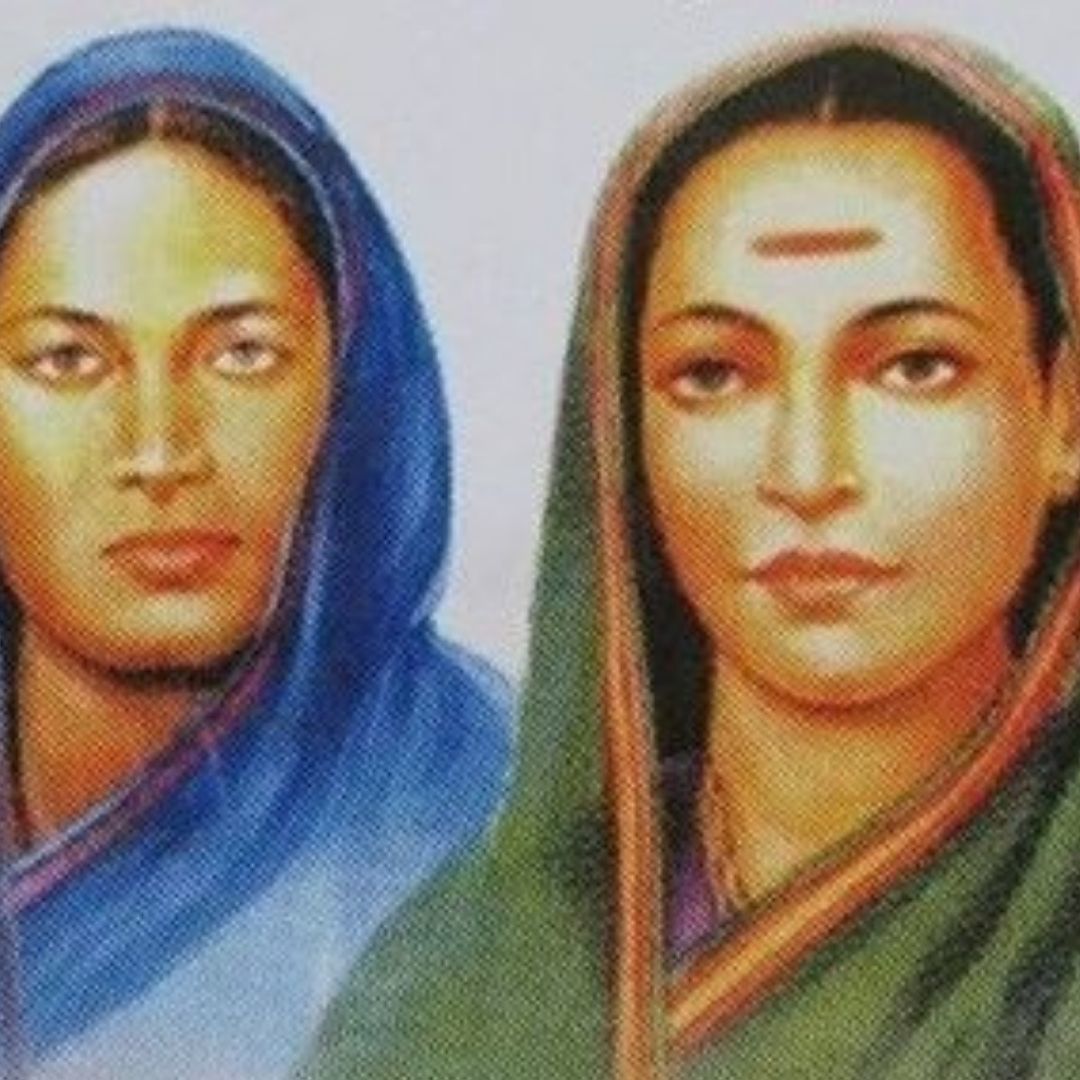 Fatima Sheikh and Savitribai Phule
She also taught students at all five girls' schools run by the couple.
She established two schools in Mumbai on her own in 1851 and also played an important role in teaching Dalit children.
Fatima Sheikh was the first Muslim woman to support and work for introducing modern education in India.
The couple had established the first girls' school in the Bombay Presidency when they started receiving threats from locals. Their families were targeted and they were asked to leave the house by their Brahman families or give up their mission.
In those days modern education for women was taboo and untouchability was in vogue. For this reason, the Phule couple never received support from society. While searching for shelter, they found the address of Usman Sheikh, a Muslim man who lived in the Gajanpet area of Pune. Usman Sheikh agreed to give his house to the Phule couple and he also supported his sister joining their mission.
In the year 1848, a school was opened in the house of Usman Sheikh and his sister Fatima Sheikh.
It was not surprising that the upper class was offended by the school and they started socially harassing them.
However, at this stage, Fatima Sheikh stood with the couple and helped Savitri Bai in every possible way.
Fatima Shaikh also started teaching in the same school as Savitri. Both of them were supported by Sagunabai.
Fatima Sheikh's brother Usman Sheikh was also part of this movement, Documents prove that Usman Sheikh advised Fatima Sheikh to work in the field of education.
When Fatima and Savitribai started attending Jyotibai's school, people harassed and stopped them. They were even stoned and covered with dung.
Earlier, the Andhra Pradesh government had included a lesson on Fatima Shaikh's contribution in the class eighth textbooks.