Zafri Mudasser Nofil
The cakes and cookies of Shaikh Brothers, the special Chowmein of Reboti, the paratha-sabji and mutton pulao of Mahamaya, the Paradise group's signature sweet Apsoch, the pastries of Belle Amie's or the Bakarkhani of Osman Bakery - these are some of the culinary legacies offered by iconic eateries of Assam since time immemorial.
Shaikh Brothers was established in the Pan Bazar area of Guwahati in 1885 at a time when there was no bakery in Assam. Shaikh Ghulam Ibrahim and his elder brother Shaikh Sobiruddin who hailed from Hooghly district in Bengal saw a potential market among the British settlers in the northeastern region.
The bakery's clientele included Jawaharlal Nehru, who craved its cheese straw, and Indira Gandhi, who at times had her Z-category security personnel stand by the outlet's huge ovens while her favourite bread was baked and packed. And then, John Henry Kerr, the then governor of Assam based in Shillong, got his daily supply of bread from this bakery.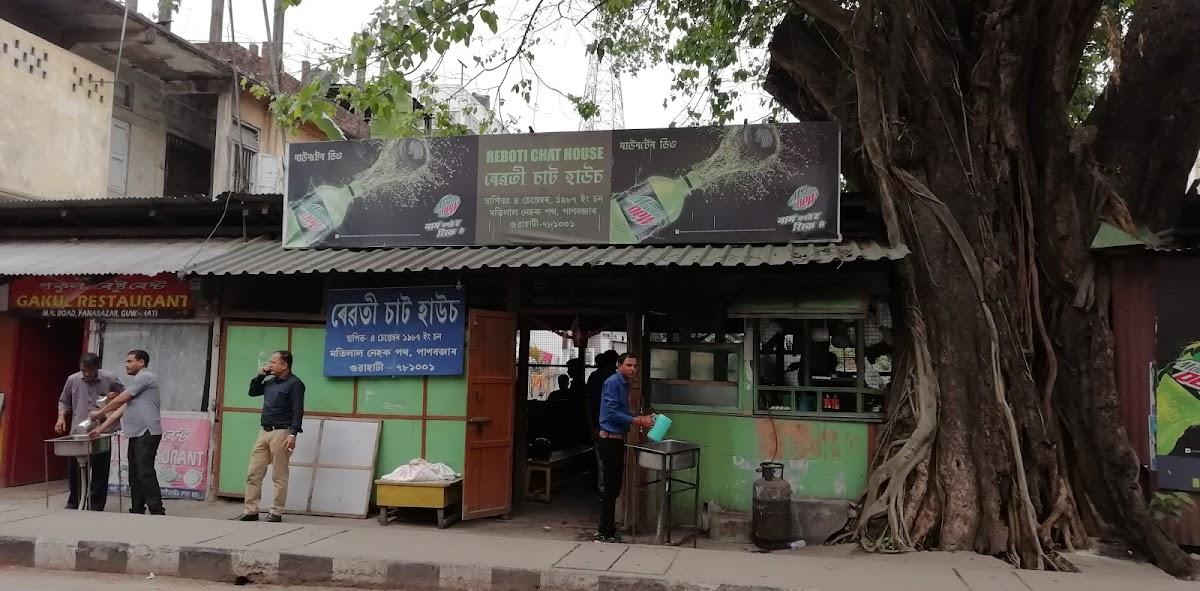 Reboti Chat House of Guwahati

The bakery catered to the needs of not only the people of Guwahati but also the then-chief commissioner's house at Shillong (now Raj Bhavan). Horse-drawn carts ferried special boxes containing bread, biscuits, and cakes daily to Shillong since the days of Governor J B Fuller (1905 onwards) and also to his successors Kerr, Michael Keane, and Robert Neil Reid. They all loved the bread as it, according to them, was "soft" and not "hard and sticky" like the local variants.
The owners made special efforts to maintain the quality of the products and many raw materials and ingredients in the earlier days were procured from outside - wheat and cheese from Australia, yeast called hoves from Belgium, dry dates and raisins from north India and Peshawar, and cashew nuts from Goa. The present managing partners are trying to keep the legacy of this 138-year-old bakery alive. The items offered on the menu include a variety of cakes, pastries, rolls, cookies, puffs, and chicken roast.
In the vicinity is another much-visited joint Reboti Chat House near Nak Kota Pukhuri. This go-to place for a quick bite for students and others alike has been serving a variety of chowmein dishes, rolls, and omelets since 1987.
A few steps away from Shaikh Brothers is the Mahamaya Restaurant, which is more than a century old. Since 1918, Mahamaya has graduated from a small tea stall to an institution in itself. A visit to Pan Bazar is incomplete if you don't step into this quaint little joint. It was also a favourite meeting point of icons like Bhupen Hazarika and Bishnu Rava among others. The restaurant offers limited but super dishes at reasonable rates. They have a range of pulao (vegetarian/mutton/egg/chicken), omelet, roti-sabji, paratha-sabji, sweets, tea, and boondia ladoo. People also frequent this place for its thalis.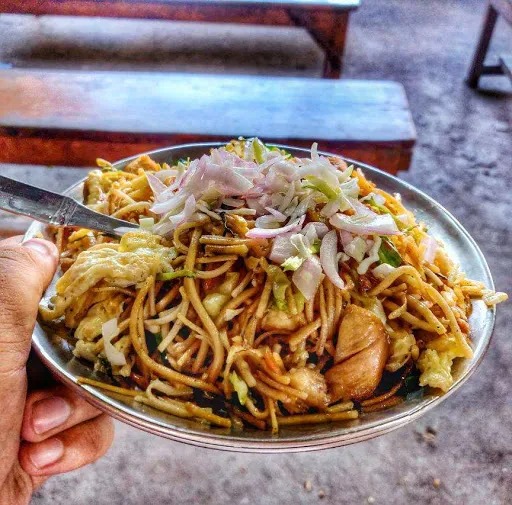 The famous Chat

Lakhi Cabin in Guwahati's Fancy Bazar area is another famous eating joint, famous for lip-smacking samosas and kachoris besides sweets like rasmalai, sana polao, kalakand, and kheer pitha. It was established in 1942.
Osman Bakery in Dibrugarh is also over 100 years old. Established in 1914, it is now located in the Graham Bazar area of the tea city. The Bakarkhani, various types of loaves and cakes have been its specialties. It was a departmental store-cum-bakery set up by a businessman named Osman Ali. After the creation of Bangladesh, Ali left India handing over the charge of the bakery to Haji Abdul Matlib Borbhuiyan, whose family has been running it since then.
The first restaurant of the Paradise group was started in 1951 at Sibsagar's Doulmukh by the leading entrepreneur of that time Jatindra Nath Bezbaruah. The outlet, as is mentioned on the group's Facebook page, soon became a common meeting place for people for evening adda over tea, Singara (samosa), and its famous Apsoch sweetmeat.
The chain later opened branches in Guwahati, Jorhat, and even New Delhi. The outlets serve authentic Assamese thali among a range of other culinary delights. Their most sought-after dish is the Parampara thali, a wholesome meal comprising exotic Assamese delights along with fish and pigeon or duck items.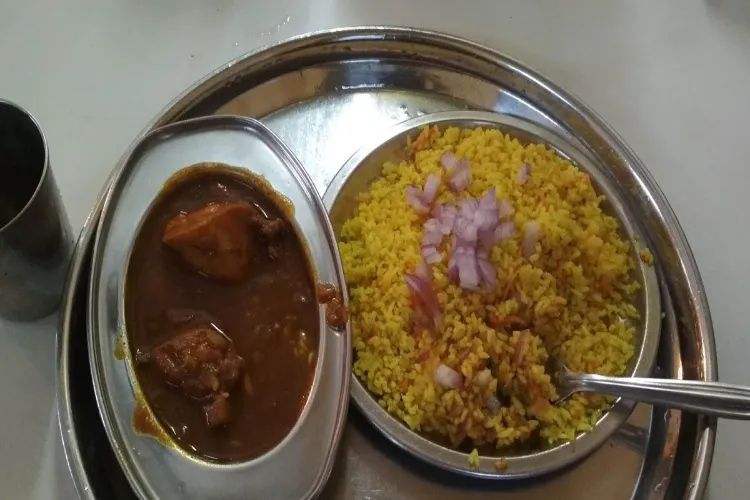 Mutton pulao at Hotel Mahamaya

Belle Amie's in Jorhat is a 43-year-old food joint known mostly for its pastries, cakes, and cookies. It now offers an array of choices from biryani to rolls to burgers and sandwiches.
Several new eateries may have sprung up and made a name for themselves but all these old joints mentioned above are still a foodie's delight.
(The writer is a senior journalist with Press Trust of India in New Delhi and author of "The Identity Quotient: The Story of the Assamese Muslims")