Maheep and Hafeezur Rahman
Receiving a considerable influx of tourists each year, India's religious and cultural riches highlight the remarkable contribution that different centuries have made to India's heritage as well as the world's heritage. In the long and rich history, there are numerous examples of stunning, intricate, and innovative designs being built over centuries.
One of them - Indian mosque architecture - has played a significant role in understanding the influences from Persian, Central Asian, and Turkish architectural designs on the Indian scene. India is home to more than 3 lakh active mosques as of date with each one being a unique expression of local architecture and rich history. Mosques in India are not only sacred but have interesting stories and contexts to tell.
Most architecture in India is an interesting blend of both Hindu and Islamic influences, creating a truly distinct multicultural and multi-religious style. Marked uniquely by its domes, minarets, and arches, there are regional flavours that have been added to make every mosque different from the others. Often thought to be the first mosque in India, the Cheraman Juma Masjid was built in 629 CE in the traditional Kerala style. Built by an Arab, Malik Dinar - a contemporary of Prophet Muhammad – it has been renovated multiple times but holds massive significance as being one of the original few mosques to be constructed before the conquest and advent of Islam in peninsular India.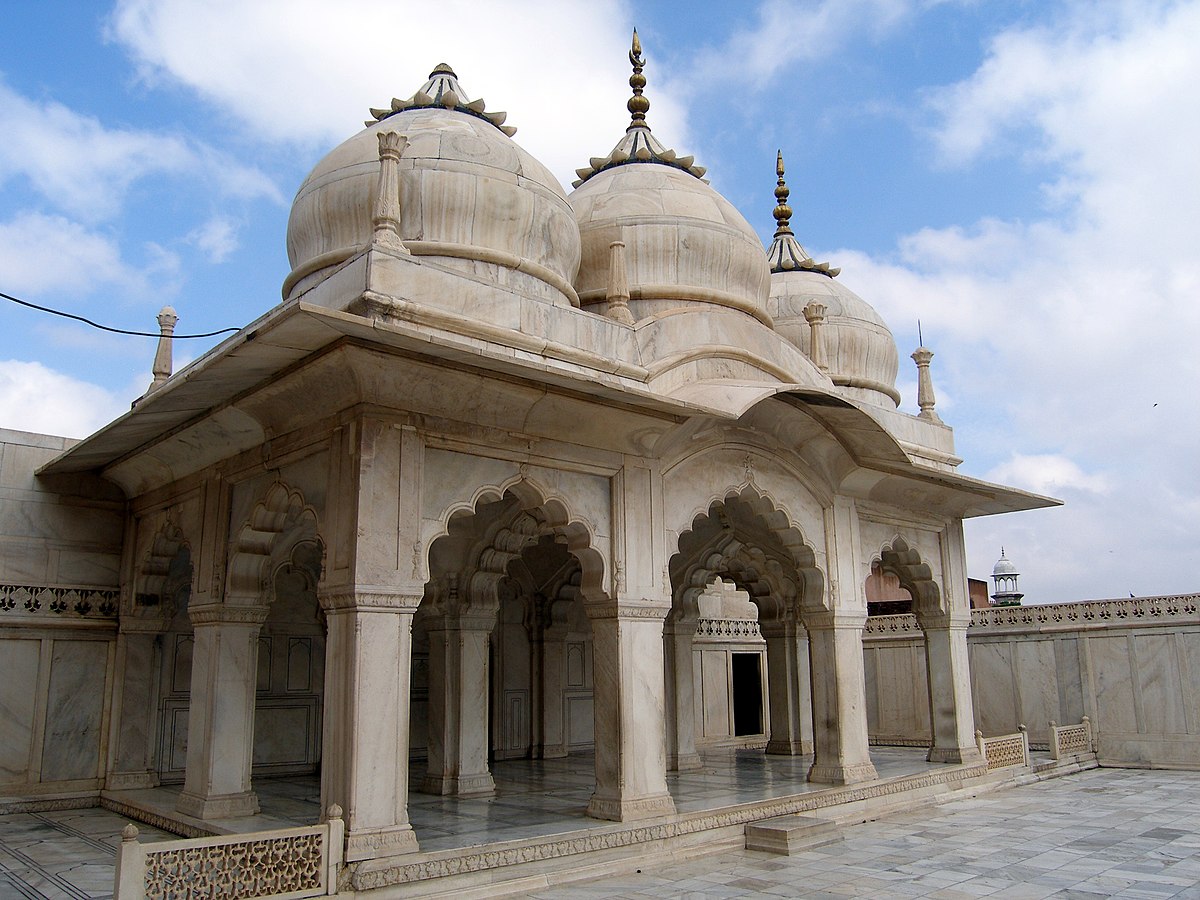 Nagina Mosque, Agra, Uttar Pradesh
Interestingly, the Nagina Masjid in Uttar Pradesh is known as the Jewel Mosque. Located within the UNESCO World Heritage Site of the Agra Fort, it was built in pure white marble featuring superb architecture. It was constructed between 1630 and 1640 CE as part of the elegance of Mughal architecture.
One of the largest mosques in the country was built by the Mughals between 1644 and 1656 CE in Delhi. Renowned as the Jama Masjid located in the older part of Delhi, it has three great gates, four towers, 2 iconic minarets, and a large courtyard that can accommodate more than 25,000 people. Probably India's most popular mosque, it has remarkable significance in modern Indian history with its involvement in the struggles for independence in the 1857 or 1920s.
India's largest mosque the Taj-ul-Masajid is in Bhopal, Madhya Pradesh. The 19th-century mosque has interiors spanning about 4, 30,000 square feet. Topped by two 18-storied high towers with marble domes, it features an iconic pink façade which makes for an interesting watch for tourists in India.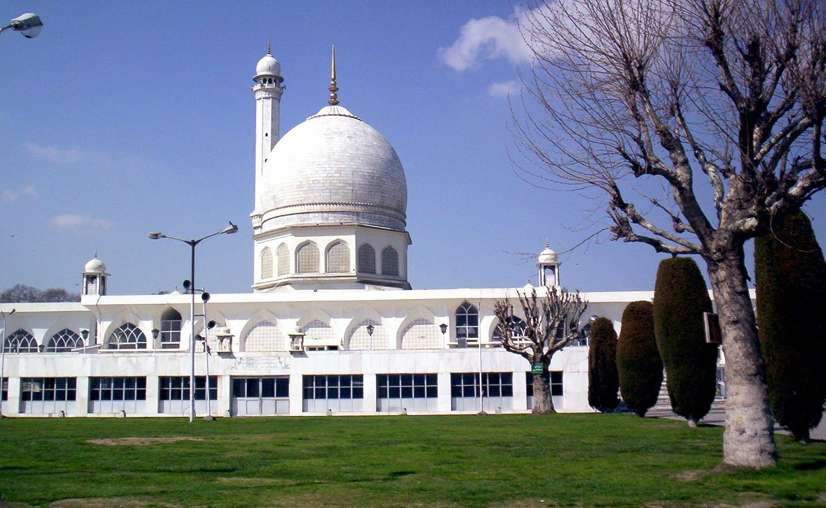 Hazratbal mosque, Kashmir, Jammu and Kashmir

Design elements often include carved stonework, colourful tiles, iron gates, floral designs, and intricate carvings. These can be seen with the pristine white marble mosque on the banks of Dal Lake in Srinagar called the Hazratbal shrine mosque. Famous for containing the relic of a saint believed by many to be the heir to Prophet Muhammad, this mosque stands in polarity to the Moti Masjid in Bhopal, Madhya Pradesh that has earned the epithet of the Pearl Mosque for its incredible shine.
Along with these, one of the most remarkable designs of any mosque in the world is the dome covered in glazed tile work found in the small town of Bahraich, Uttar Pradesh. A huge attraction for international tourists, the Shahi Jama Masjid was built by Salar Baksh Asghar Ali and Thakur Muzaffar Ali to focus on the simplicity yet awe surrounding these socio-cultural structures that form an important part of worship for Muslims.
A remarkably different aspect that is often not seen in Islamic structures across the globe is the intricate woodwork. A historic mosque that has stood on eight strong pillars for over 1000 years, it is believed that the Jumma Masjid of Kerala on the banks of the Meenachil River was built by a Tumkur king. Being renowned for its exquisite woodwork in India is a feat considering that an overwhelming number of mosques are famous mostly for their marble, stonework, and floral designs alone. Whether it is the elegant Charminar in Hyderabad or the Bada Imambara in Lucknow, these exquisite structures have only added to the cultural milieu of the civilisation.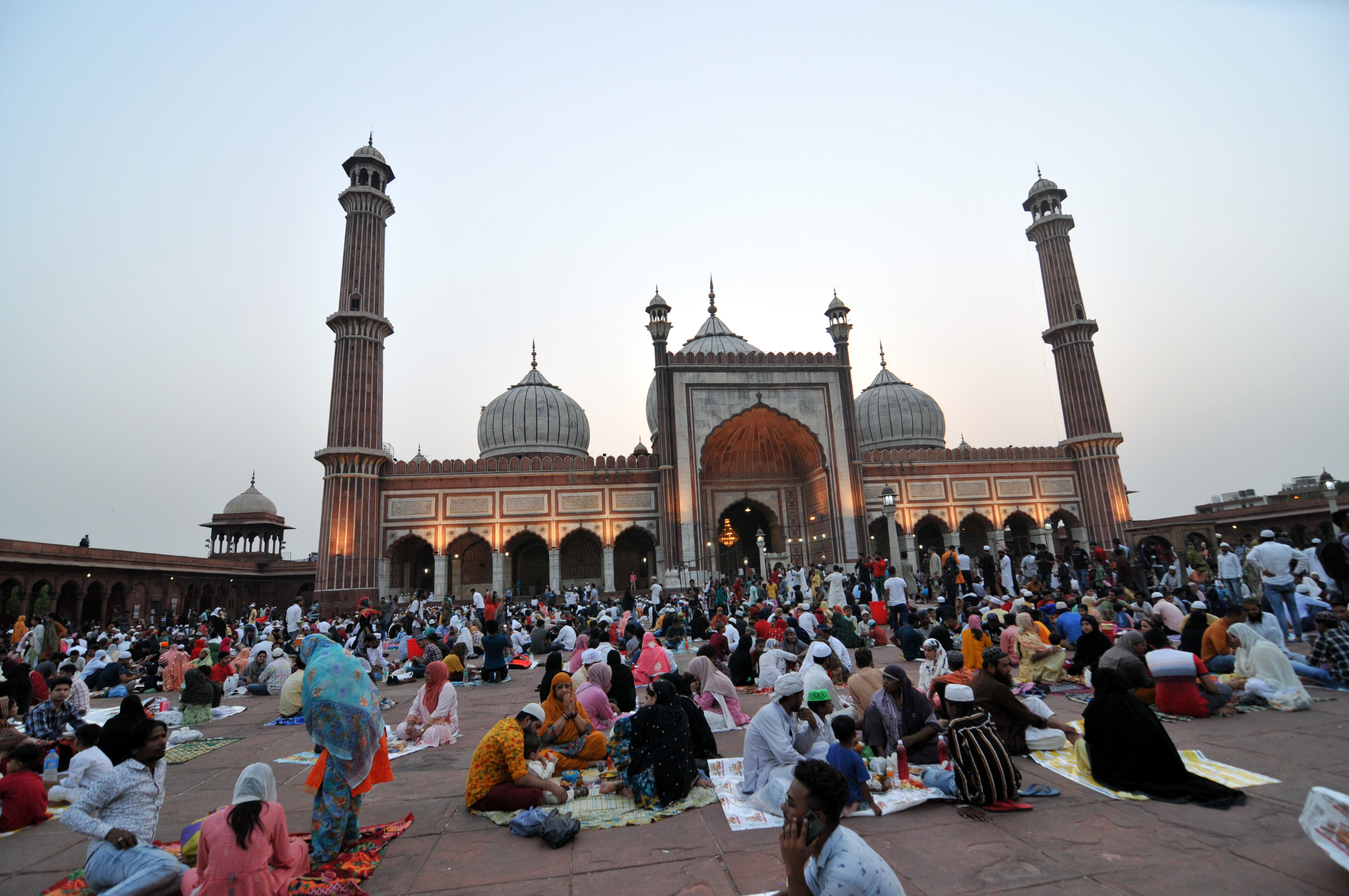 Jama Masjid, Delhi
Forming massive heritage attractions of the nation, their significance can only be witnessed. Words do not do full justice to the magnificence that the structures bring to the table, and therefore witness huge footfall every year as well. Over the centuries, mosque architecture has also evolved taking on elements from the local Indian styles and also making full use of the material found in the destroyed Hindu and Jain temples of the area.
ALSO READ: Hirabaiben who worked for uplifting Siddi tribe women turns emotional at Padma awards
These prove that the mosque architecture in India is diverse and a reflection of the cultural influences of the region. Often known as the Indo-Saracenic style, this style has combined elements of both Indian in Islamic architecture and truly epitomizes the synergies between two distinct cultures in creating something even more beautiful and meaningful.
Dr. Maheep is an expert in International Relations with a specialization in Arab and Islam and Dr. Hafeezur Rahman is a renowned Sufi Scholar, orator, and Columnist