Ahmed Ali Fayyaz/Srinagar
Two years before Ramanand Sagar's epic television serial Ramayan broke all records of viewership on Doordarshan in 1987-88 across India, its Srinagar Kendra had scripted history. Bashir Budgami's political satire in the Kashmiri language, Hazaar Daastaan, had created a curfew-like situation across the valley on Saturdays as it was telecast at 8 p.m.
In the era of Doordarshan's dominance and black and white television sets, each episode of this half-an-hour comic satire was so popular that almost the entire Valley wore a deserted look with hardly any vehicle or pedestrian moving on the roads during this period.
Those who missed it for some reason would watch it in the repeat telecast the next day. Even the mosques had low attendance for the maghrib and Isha prayers on Saturday evening.
Nazir Josh, Budgami's younger brother, who played the role of King Ahad Raza the main character, in the 40-episode serial, found it hard to move around. He was mobbed by his fans wherever he went.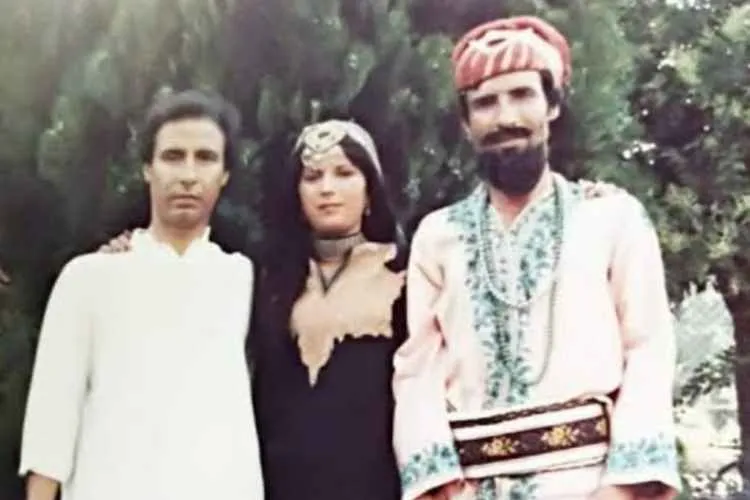 Nazir Josh in the charater of Ahad Raza (Right) with Bharti Zaroo and Bashir Budgami (Left)
Hazaar Daastaan was a fictional political satire. It was the story about a ludicrous ruler of the 'State of Idiots' who is obsequious to the supreme authority of the 'Centre'.
With the portrayal of King Ahad Raza, Josh came to be known as the 'Charlie Chaplin and the comedy king of Kashmir'.
In 1986, Budgami's serial took a break for a year only to return with fresh episodes the next year. Its 12th episode triggered a controversy.
Though there is no official confirmation of this fact, the DDK Srinagar insiders say that the then Chief Minister, Farooq Abdullah, protested to New Delhi that the drama was a slanderous depiction of his flamboyant style and Ahad Raza was a caricature of him.
"The Information and Broadcasting Ministry called for some tapes which were watched at Shastri Bhawan and Mandi House. They found nothing wrong about it. We were told that Prime Minister Rajiv Gandhi praised the serial and he desired a similar political satire on himself", Josh told Awaz- The Voice.
"Director Mazhar Imam Sahab insisted that the political satire be culled out from the show. Bashir Sahab refused and the show went off the air after the 12th episode. In all, we made and telecast 52 episodes' ', said Josh who also conceived and scripted the Srinagar DDK's most popular drama serial said.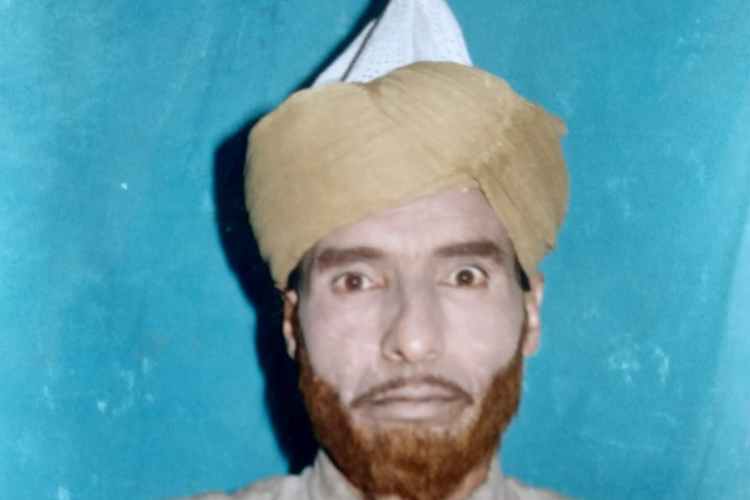 Nazir Josh playing a policeman

In 1989, Budgami and Josh started another comic serial Juma Jarman but it had to be stopped midway as the outdoor shooting in Kashmir became impossible with the outbreak of the armed insurgency. Months later, Director DDK Srinagar, Lassa Kaul, was gunned down by the JKLF militants at his residence.
Most of the Kashmiri Pandit artists, who played different roles in Hazaar Daastaan left the valley in fear of the guns and the slogans on the streets. They included Budgam's neighbour Omkar Nath (Minister Hita Mita) Bharti Zaroo (Ahad Raza's first wife and queen 'Zoon'), Daisy Naqaib (Ahad Raza's second wife and queen 'Mirjan') and Prana Shangloo.
"When the shooting for Doordarshan became impossible in Kashmir', Josh added "we shifted to Jammu, engaged our displaced colleagues, and filmed scores of drama episodes, short films, and songs between 1993 and 1996. During this period of Kashmir's fiercest militancy, we created the first albums of Kashmiri rap songs. It was all social satire. With one of those private productions, commissioned by DDK Srinagar, I became Kashmir's first rapper. Audio and video cassettes of my rap songs, which I wrote, composed, sang, and performed, were sold in thousands. Now many of those videos are available on YouTube".
Nazir Josh, 68, comes from a rich cultural and literary background. His elder brother, Bashir Budgami, who reached the position of a station director, has to his credit the first telefilm Rasul Mir (1975) ever produced by Doordarshan. It was an official Indian entry at the International Film Festival in Prague.
Budgami produced and directed his second TV feature film 'Habba Khatoon' on the life of Kashmir's 16th-century poet-queen.
Josh's younger brother, Nisar Budgami is a well-known television artist, make-up and costume designer, and also a poet. Uncles Fariq Budgami and Shahid Budgami grew as top-notch poets and cultural activists.
The Budgami family was also associated with the film Shayir-e-Kashmir Mehjoor, Balraj Sahni's biopic on Kashmir's iconic poet Ghulam Ahmad Mehjoor in 1970-71. Shahid worked as an assistant director with director Prabhat Mukherjee.
Kashmir's theatre movement flourished simultaneously in Srinagar and Budgam under the auspices of Dinanath Nadim, Pran Kishore, Radhey Kishen Braroo, Noor Mohammad Roshan and others in the 1950s through 1960s.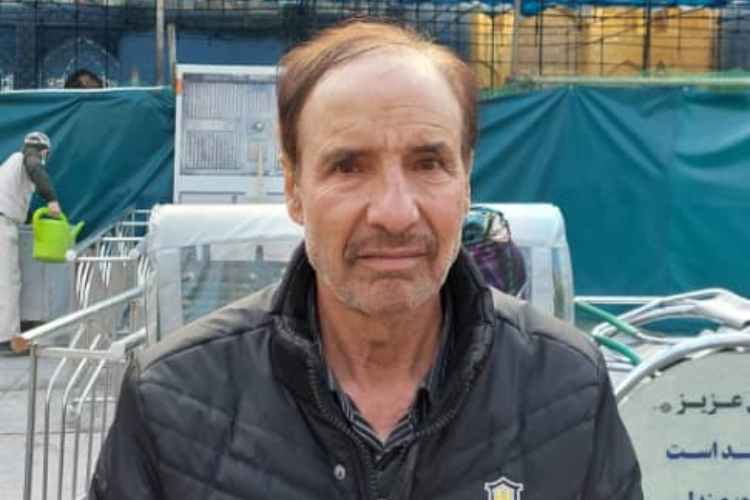 Veteran Artist Nazir Josh

Nadim created the Kashmiri language's first operas—Vitasta, Saffar Teh Shehjaar,'Heemaal Teh Nagrai, and Bombur Teh Imbarzal.
Pran Kishore made the first Kashmiri film Mainz Raat in 1964 and later produced and directed hundreds of dramas for Radio Kashmir Srinagar (AIR, Srinagar). He also wrote the script for the popular DD serial Gul Gulshan Gulfaam in 1987. Roshan was a progressive writer and revolutionary lyricist. His patriotic poems like 'Wattan Daro Wattan Chhui Naad Laayaan" were household hits in the valley in the 1960s and 1970s.
"They all used to be our guests for all cultural events in Budgam. Under the auspices of then Prime Minister of Jammu and Kashmir, Bakshi Ghulam Mohammad, drama and poetry flourished in Budgam. Fariq Budgami, Ghulam Nabi Gauhar, Ghulam Nabi Ariz, Moti Lal Saqi, Jawahar Lal Saroor, and many others played a key role in making Budgam a hub of cultural promotion. Fariq Budgam founded Anjuman-e-Taraqqi Adab with a 'Drama Wing'. Bashir Budgami and Omkar Nath Kaul established the National Theatre Budgam in 1967. Top actors like Mujeeb Ahmad Mujeeb of Song & Drama Division of the Government of India used to perform there", Josh narrated.
In the 1970s and 1980s, besides, television, Josh performed on the stage as an artist of the National Theatre Budgam which participated in the annual drama festivals at Srinagar's Tagore Hall and bagged the top awards. For over 30 years after 'Hazaar Daastan', Josh worked as an artist, scriptwriter, producer, and director with DDK Srinagar and created scores of popular programs.
Josh's first major break came with Farooq Nazki's comedy-drama serial 'Totma' in 1977 in which he played the lead role. "I have scripted a light-n-sound production with 50-60 stage artists on Kashmir's culture and value system. I have titled it Najida Wani. It's a sort of an opera with new experimentation. I need Rs 30-35 lakh to complete this production but I haven't been able to get sponsors to date", Josh said.
Josh also performed in different cities across Iran where he was appreciated and received several awards. Ironically, he has yet to get the state level or a national award and recognition for his 45 years of work in promoting culture and language.
ALSO READ: Post-2018, women dominate decision-making and governance in J&K
"From J&K Cultural Academy to the Sangeet Natak Academy in Delhi, most of the time they selectively promote individuals and groups. In this culture of nepotism and favouritism, who will remember Nazir Josh of Budgam? Who's going to recognize my works and contribution?" Josh exclaimed while registering his complaint.