Saquib Salim
"The city's (Amritsar's) residents feel Gandhi (Mahatma) had no role in Amritsar (Jallianwala Bagh tragedy). Dr Saifuddin Kitchlew, the local Punjabi leader, remains the most significant personality for them."
These words, written by historian Nonica Datta, bear a testament to the importance of Dr. Saifuddin Kitchlew, a nationalist leader who led the people of Punjab in complete defiance of British rule during the late 1910s. It is an undeniable fact that the rising of the people of Punjab after 1917-18 that resulted in one of the bloodiest massacres at Jallianwala Bagh on 13 April 1919, was a 'watershed in the history of the national movement of India'.
The massacre stirred the nation. According to Professor VN Datta, "it prepared the ground for new nationalist leadership and paved the way for Gandhi's emergence as a major figure of the country, bringing him to the forefront of the anti-colonial movement. Jallianwala Bagh, thus, changed the idiom of Indian nationalism." Gandhi himself said that his participation in the Congress session after the massacre was his 'real entrance' into nationalist politics.
While the nation remembered Jallianwala Bagh and made Gandhi its leader through some distorted understanding, it failed to remember the real leader of the movement, Saifuddin Kitchlew. The man who was called Shahanshah-e-Siyasat (the king of politics) by his followers, spent 17 years in prison for speaking against British rule, awarded Lenin Peace Prize, and donated almost all his wealth to the national cause is no more than a passing remark in our history books.
Kitchlew was born on 15 January 1888, in a wealthy family of Kashmiri traders living in Amritsar. After taking initial lessons at home, he studied at Aligarh, Cambridge and Berlin. He was one of the earliest Indians to have a Ph.D. under his belt. At Cambridge, while pursuing a degree in Law, Kitchlew joined Majlis, a revolutionary organization of Indian students in Europe. At Majlis members debated on the methods to push English out of India. At Cambridge, he came in contact with revolutionaries, including Madan Lal Dhingra, who assassinated Sir William Hutt Curzon Wyllie. When Dhingra shot Curzon dead, Kitchlew was present there. In 1915, he returned to India and soon made a name as a lawyer. He won cases for the Maharaja of Baroda and other significant clients. Soon, he realized that the nation was calling him for national duty.
The First World War was drawing to an end. The British had promised the Indians of self-rule, after the War, in return for cooperation during the War. High on hopes, the Indians received a shock when instead of getting autonomy to rule they got the draconian Rowlatt Act, which further suppressed their freedom. Indians, including Gandhi-led Congress, decided to launch nationwide agitations. In Punjab, Kitchlew along with Dr. Styapal, Dr, Hafiz Muhammad Bashir, Kotu Mal, and others emerged as the leaders of this movement. A Satyagraha Sabha came into being with Kitchlew as its President.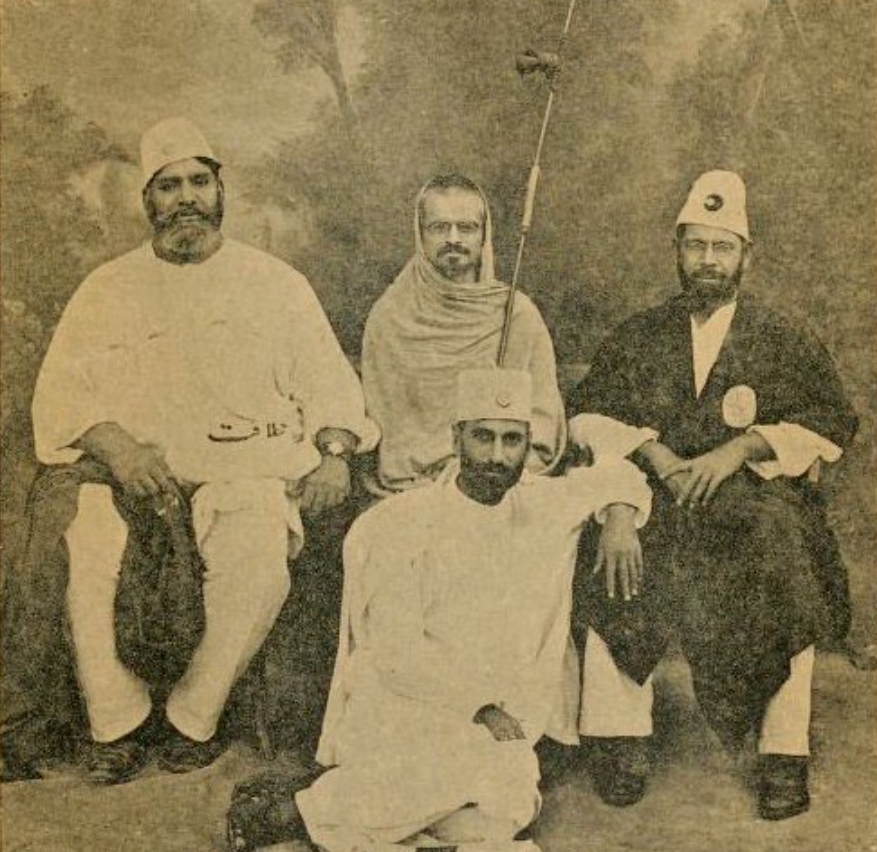 Saifudin Kitchlew with Shankaracharya during the Khilafat movement
A call for a nationwide strike against the Rowlatt Act on 30 March 1919, was given by Congress. Kitchlew toured different cities to make the movement successful. On 30 March, the strike was successful and more than 30,000 people gathered at Jallianwala Bagh. The British were alarmed. Meanwhile, another strike on 6 April was announced. Orders were passed that Kitchlew and Satyapal would not speak in public. Old 'leaders' were approached, by the British, to ensure that the call to strike was taken back. On 5 April, the Congress Reception Committee passed a resolution that no strike would be observed in Amritsar.
Kitchlew did not agree. In a private meeting, he asked his followers to observe a strike on 6 April. The strike was more successful than the previous one. Posters were pasted at public places and read out to people, which read, "as long as the name of the Rowlatt Bill does not disappear from India, Hindus and Muslims should have no rest. Be ready to die and to kill." By now, the British knew that Kitchlew was the real threat. Miles Irving, the Deputy Commissioner of Amritsar, told the higher authorities that older 'leadership' had lost its control over the masses and only Kitchlew was leading the Indians in Amritsar.
He wrote, "I am trying to get in touch with the new leaders who have influence. I was wrong in thinking that I could influence Kitchlew—he is too deep in it. I may get hold of some of the outer circle." Irving asked for troops and arms to counter any uprising from the Indians which he believed would take over the city from British control. On 6 April, looking at the success of the strike, Michael O'Dwyer, the Lieutenant Governor, told people that he would 'deal with those scoundrels first'.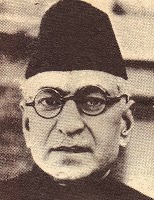 Saifudin Kitchlew
No wonder, Kitchlew was arrested. The people took to roads and the British people and infrastructure were targeted. The British were adamant on teaching Indians a lesson. A public meeting was called at Jallianwala Bagh on 13 April to protest the arrest of Kitchlew and Satyapal. Thousands of people gathered on the ground. Interestingly, one chair was kept empty on the stage with a portrait of Kitchlew. He was made the President in absentia of the meeting. General Dyer with his troops fired upon this meeting killing hundreds of Indians, an act which became a symbol of British tyranny.
He later led India into Khilafat, Akali, Simon Commission protests, Civil Disobedience, and several other nationalist movements. A deeply secular man, Kitchlew, aligned with Hindu and Sikh leaders and vehemently opposed the partition of India. India, in his view, should belong to peasants and common people rather than a few elite rulers. Kitchlew often stood against the popular opinion of Gandhi and publicly registered his protests. When Bhagat Singh was hanged he declared, "the corpse of Bhagat Singh shall stand between us and England".
Also Read: Munshi Nawal Kishore revolutionized Islamic education, madrasas
The partition and the slaughter which accompanied it devastated him completely. He stopped taking part in active politics but spearheaded the people's movement against the government policies in taking care of refugees.Kitchlew convened a peace conference and represented India at the World peace conference. He worked tirelessly to form an international public opinion against the invasion of Kashmir. On 9 October 1963, he suffered a heart attack and died. He was buried at the graveyard of Jamia Millia Islamia, New Delhi as several world leaders including premiers of the USSR, China, England paid their tributes to this great son of the soil. Prime Minister Jawaharlal Nehru said, "I have lost a very dear friend who was a brave and steadfast Captain in the struggle for India's freedom".
(Saquib Salim is a writer and a historian)