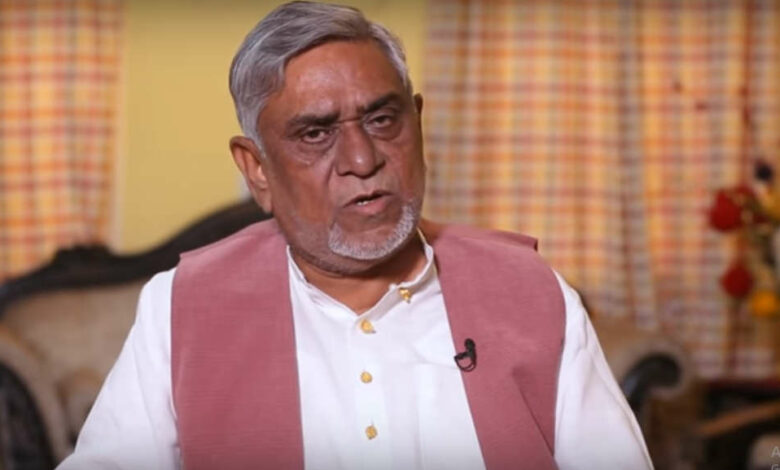 Akhtarul Wasey

Looking at the participation of women and especially Muslim women in politics and their representation in the Parliament, it's surprising to know that only 20 Muslim women have been elected as Members of Parliament since inception.
It may be right to point out that as such Muslims have had smaller representation in proportion to their population, but in this parliamentary system, where there is a dearth of good leaders, a Muslim woman has set this record. She was elected to the Lok Sabha for three consecutive terms beginning in 1978.

Book Review
She won from Azamgarh, Eastern Uttar Pradesh, in 1978, a year after Congress had suffered a resounding defeat, leaving Nagaur (Rajasthan) and Chhindwara (Madhya Pradesh) for Indira Gandhi. And none of its candidates including Sanjay Gandhi could win.
Mohsina Kidwai, the president of the Uttar Pradesh Congress Committee, hailing from a conservative, elite Muslim family of Awadh, won. Her success gave a fresh lease of life to Congress. Within no time, once again in 1980, Congress not only back in power but also won a majority in most of the State Assemblies.
Mohsina Qadwai not only saw Indian politics from 1960 to 2016 but was also part of its ups and downs and she described them all in the name of My Life in Indian Politics in Hindi and English.
Her memoirs have been documented by senior journalist and author Rashid Kidwai.
The book begins with the Azamgarh election where it was apparent that the fielding of Mohsina Kidwai for the election on a Congress ticket was a bold step by Indira Gandhi. At a time when the Congress had fallen on bad days, Mohsina Kadwai gave Congressmen the determination and courage to stand firm and look ahead.
Thereafter Congress remained active under Indira Gandhi and later Rajiv Gandhi till 1989. Both these leaders included Mohsina Kidwai in their cabinets. During her tenure as a union minister, Mohsina handled her work with transparency leaving no scope for allegations of any sort.
She had already served in the Uttar Pradesh cabinet and also led the State unit of the party.
Kidwai presided over Congress in UP in the most difficult times. As AICC General Secretary she tried her best to keep Congress - from Kerala to Himachal, including Bihar and Chhattisgarh, - in power and she was often successful.
Mohsina Kidwai made her debut at the age of 28 when she was elected a member of the Uttar Pradesh Legislative Council in 1960. At that time her father-in-law Jamilur Rahman Kidwai was the pillar of Congress politics in Uttar Pradesh.
Interestingly, Mohsina Kidwai's record as a leader and political career is clean; her family never had to face embarrassment in terms of even allegations of corruption, etc.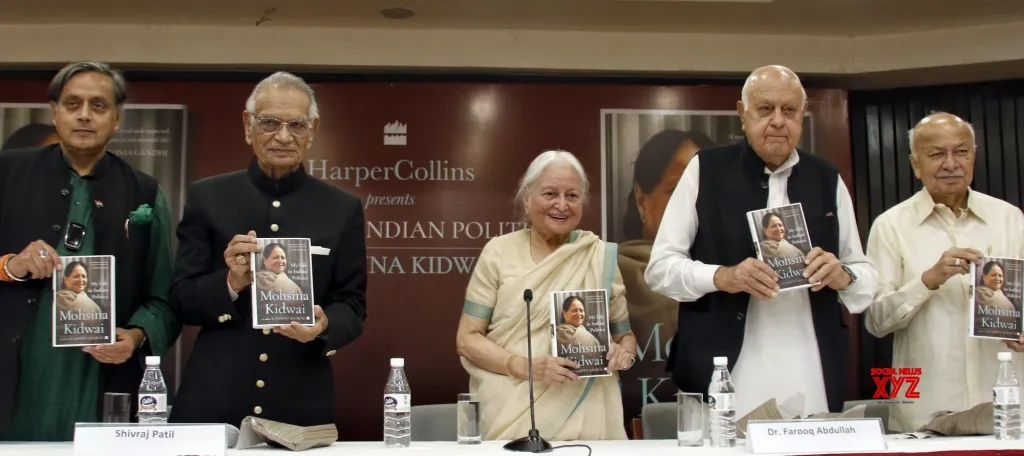 Mohsina Kidwai at the launch of her biography

She went on to emerge as a staunch Muslim, enlightened, and secular leader. Undoubtedly she had the support of Indira Gandhi, Rajiv Gandhi, and above all the encouragement and political guidance of his father-in-law Jameel Kidwai. Those who know her personally, have an appreciation for the role her husband Khalilur Rahman Kidwai played in her rise.
In her case, it was Khaleel Kidwai was the quintessential man behind every woman's success.
In the book, you will find commendable impressions about famous faces of Indian politics including Sonia Gandhi, Manmohan Singh, Digvijay Singh, AK Antony, Bhupesh Baghel, Dr. Shashi Tharoor, Sharmila Tagore, and Shabana Azmi.
Similarly, Mohsina Kidwai has spoken about her colleagues and contemporaries in detail and to some extent candidly. These include Indira Gandhi, Rajiv Gandhi, Sonia Gandhi, Arjun Singh, ND Tiwari, Dr. Manmohan Singh, Pranab Mukherjee, Ahmed Patel, Lalu Prasad Yadav, Chandrashekhar, Devegowda, IK Gujral and Madhavrao Scindia, who worked with him. Sachin Pilot's name also figures in the book.
She has also given her opinion on Narasimha Rao, Jitendra Prasada, and Mulayam Singh Yadav. Going through her opinion on others, it's clear that this great leader has adopted Kabirpanth – the doctrine of Sant Kabir that na kahu se dosti; na kahu se bair (No need to be close friends; no need to foster enmity). Her expressions are decent and honest; reflect integrity of her character, and has consciously refrained from highlighting some important events of her era.
It would have been better if she had shed some light on the events and incidents during the time of Rajiv Gandhi and Narasimha Rao, which to some extent led to the downfall of the Congress.
The book portrays Mohsina Kidwai as a sensible and skilled politician; an ideal wife, a good mother, a good sister, and a caring woman for her family.
The choice of words for her daughters and sons-in-law is endearing. She has dedicated the book to her late husband Khalilur Rahman Kidwai. He wrote:
"I dedicate this book to my husband late Khalilur Rahman Kidwai who always inspired me to fly towards my dreams and serve society and the nation. Khalil, your Rooh (soul) has always been with me.
ALSO READ: Indian, Indonesian ulema to discuss interfaith living, radicalisation
Mohsina Kidwai and her biographer Rashid Kidwai not only belong to the Kidwai family of Barabanki but both of them are related to Maulana Abdul Majeed Dariyabadi, whom the former called Dada. Dada happened to be the maternal grandfather of Rasheed Kidwai.
Like Mohsina Kidwai has left her mark as a determined and strong leader, Rashid Kidwai has done a yeoman's work in journalism and as an author.
Anyway, thank you Mohsina Kidwai for sharing important developments of Indian politics and her life on her 90th birthday, and to Rasheed Kidwai Kidwai for bringing it to the fore.
This book has been published in English and Urdu and should be translated into Hindi for more people to read. This biography is an honest account of not only Kidwai's journey but of an era of Indian politics.
My Life In Indian Politics ; Mohsina Kidwai and Rasheed Kidwai, Publishers: Harper Collins India, Pages 300, Rs 699
(The author is Professor Emeritus (Islamic Studies), Jamia Millia Islamia University)