Seraj Anwar/Patna
The festive season is bringing harmony and a wave of happiness even in prisons of Bihar where the Hindus and Muslims are observing fast and helping each other with making preparations for celebrations linked to their respective faiths.
Beur prison has a tradition of Hindu prisoners fasting during the month of Ramzan and Muslims making preparations for the Hindus to offer Chhath puja. This year Ramzan, the Islamic month of fasting coincides with the nine-day festival of Navratri and Chaiti Chhath. Celebrated by the local Hindus.
From Gaya to Patna, prisoners are seen helping each other. In Beur Jail, 107 prisoners are fasting, while 18 will be performing Chaithi Chhath puja.
Prisoners of both the communities have undertaken cleanliness of all the wards of the jail on these holy occasions. One Hindu is observing Ramzan fast with Muslims while last year at least eight prisoners were observing the fast.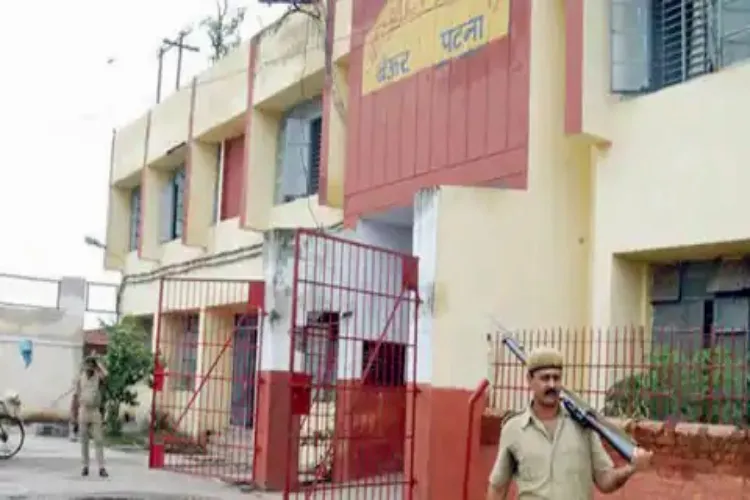 Beur Jail where prisoners celebrate Roza and Ramnavmi together
Many Hindus would celebrate Chhath which started on Tuesday and continues for four days fest In Gaya, Muslim artisans are making flags of Ram Navami, while Hindus are helping in organizing Iftar for the Muslims.
In the town of Masaudhi, near Patna, one can see the skullcap-wearing Muslims holding a broom in their hands and cleaning the ghats of Ganga so that the Hindus can pray on Chhath.
Though the fasting month began on a pleasant note, soon, the temperatures started rising and it became unbearably hot. All those fasting prayed and broke their fast after 13 hours.
The same was the case with Hindus fasting on the occasion of Chhath. On the first day of the Chhath fast, people reached the Ganga Ghats of Patna for bathing on Tuesday. This view was also visible in Beur Jail. 107 Muslim prisoners lodged in jail are fasting.
It also includes 6 Muslim women prisoners and also a Hindu prisoner. Jail Superintendent E. Jitendra Kumar told that Santosh Kumar Chaurasia, a resident of Ghataho in Samastipur, is fasting in the jail.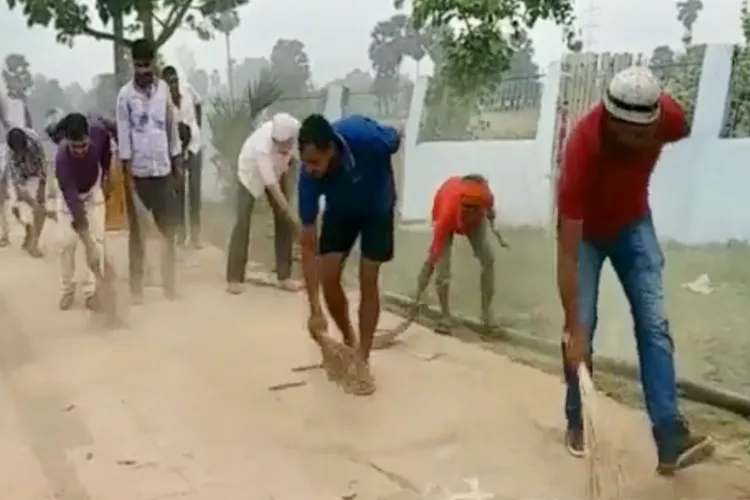 Prisoners cleaning the jail premises in Patna
Santosh has been lodged in Beur jail since 5 September 2019 for rape. Santosh has expressed his intention to fast the whole day. Like the Muslims observing the fast, he doesn't even drink water till sunset and joins the prisoners of the Muslim community for iftar.
He too offers prayers five times.
The jail administration has made special arrangements for Iftar-Sehri and Chhath. New clothes and dishes have been arranged for all the prisoners.
The Festival of Chaiti Chhath is starting on April 5. In Patna's Beur Jail, 10 female and 8 male prisoners are performing Chaiti Chhath Puja.
The festival ends with the worship of the rising sun on Friday, April 8. Beur Jail Superintendent Jitendra Kumar says that special care has been taken to clean up the jail regarding Navratri, Chaiti Chhath, and Ramzan.
All the wards of the jail have been cleaned by the prisoners. Last year 9 non-Muslim prisoners used to fast.
Gaya, the city of Lord Vishnu and Sufi Pir Mansoor, has always been a part of inclusive India.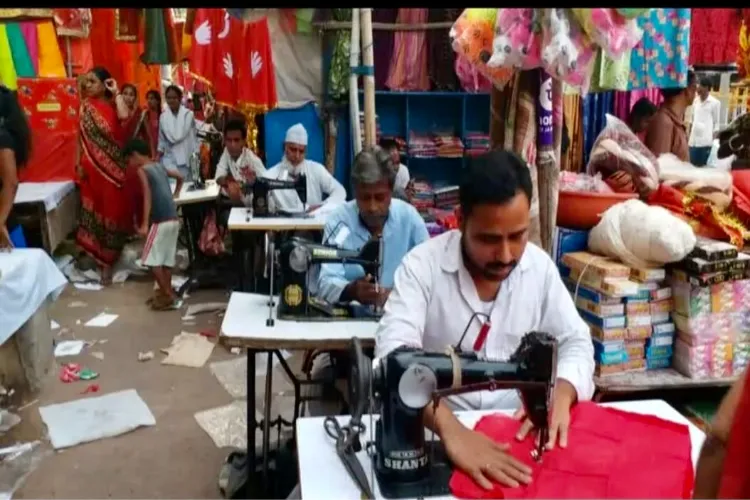 Ramnavmi flags being prepared by Muslim artisan
Here, both Muslim and Hindu communities celebrate every festival with mutual brotherhood. Muslim artisans of Gaya are preparing the flag for Ram Navami even after fasting. Huh.
KP Road and Godown area of ​​Gaya city, commercial hubs of Gaya have a few shops of Muslim artisans and they have been engaged in makings flags on Ram Navami for 60 years.
According to Mohammad Rashid, like Ramzan and Eid, they look forward to Ram Navami. He told that he and his brother Mohammad Salim have been doing making these flags for 60 years. . Our children are also doing the same," he said.
The children of Rashid and Salim have also started taking interest in their work.
Rashid tells that he does this work not to earn money, but with a sense of service. The shopkeeper of the market, Ram Manohar, said that making flags for Ram Navami while fasting is a symbol of Hindu-Muslim brotherhood.