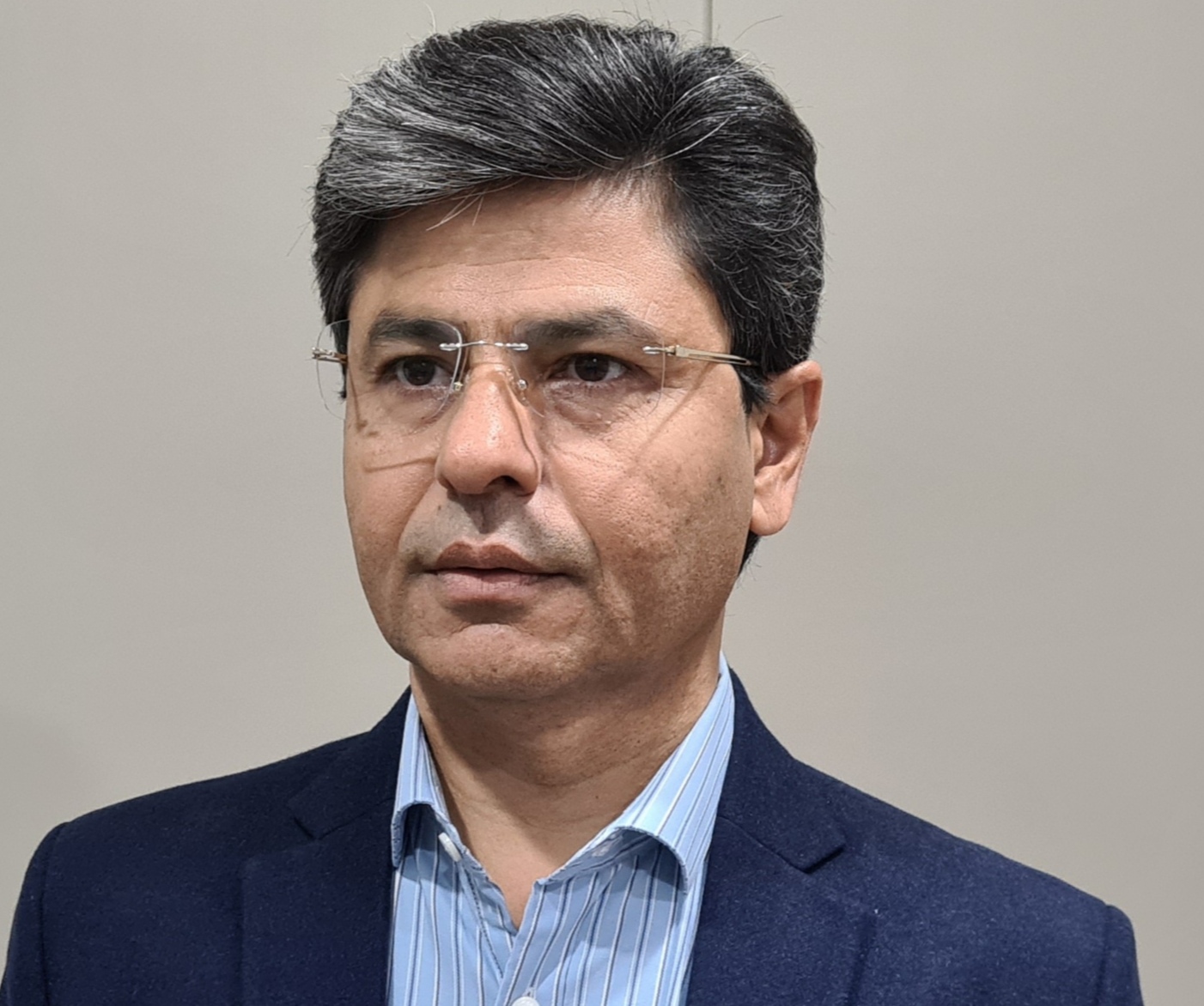 Atir Khan
As India prepares to extend a warm welcome to the top world leaders for the grand finale of India's G-20 presidency, expert projections suggest that the moment of India has arrived. India's theme of 'One Earth, one family, one future'- stems from its civilizational concept of Vasudhaiva Kutumbakam, and is an idea that the world needs to absorb today for a better future.
A highly successful G-20 presidency has set the bar high, with all the meticulous planning and effective use of this opportunity, India has been able to project that it is no more a country of snake charmers, as a certain lobby in the past projected it to be.
Today India with its strong middle-class is ready for world leadership responsibilities. The balance of power is quickly tilting towards the Global South, a region where India has emerged as a leading player.
The G-20 is just the beginning of many good things to happen, provided India stays the course of the growth trajectory, makes improvements in certain areas, and handles any disruptions tactfully.
The 20th Century witnessed extraordinary progress, but it was blown to bits by the arrogance of certain countries in the West. The two World Wars led to immense loss of lives and eventual tensions in the world order. The economies in the West are now going into recession. There is a lesson from the past.
Going by the projections of leading world economists India is bound to reclaim its glorious past. This can only happen when Indians stand united and stay focused on development only, if that works out then nothing can stop India from becoming a world leader like the US.
Looking at the world scenario studies suggest today we are living in the most peaceful and prosperous time the world has ever known. We are living in the healthiest and wealthiest world.
Our standard of living has increased and so has our life span, and a majority of us will live to see 2047- the promising year when India as per the projections will be among the top three global powers, the other two being the US and China.
Our economic growth trajectory is most favourable, and so are Indian values and conditions required for strengthening the country. We have a young generation of workforce readying as opposed to the aging generation of our neighbour China.
Until there is a major political change in China, it will continue to flex its muscles in the world for another ten years. But ultimately in this game of leadership, India will have more aces on its side. These are the projections of leading and independent economic journalists like Hamish Mcrae.
Stephen Pinker, the Canadian professor of cognitive psychology in his 2011 book The Better Angles of Our Nature wrote that violence has declined in the world. Human beings are behaving better to each other- they are kindlier, and become more cooperative -than before in the history of the human species.
We do not get this impression, isn't it? Perhaps that has to do with our increased access to and consumption of the news media. The good news is no news, whereas bad news is. People buy pessimism. Those of us who focus on success stories get mocked for our view of the world. But this view has to change if we wish for a better future.
People like to choose and select views and opinions, which suit their own to reinforce their positions. The tolerance for others' views has come down. We may have developed a lower tolerance level for violence than the earlier generations. But this is not a bad thing at all.
However, more information through social and conventional media has led to more disinformation. All social media controls are in the West. India needs to be careful in sifting through the information, which could often be misleading.
A middle-class world has never existed before in the history of our species. Projections show that the future will be influenced by middle-class people and not the wealthy ones. As societies age and wealth and living standards climb, people can pay less attention to their day-to-day needs and more to the long-term interests of their children and grandchildren.
That's exactly what we Indians must be doing now. The biggest challenge is to navigate the feeling of nationalism positively. This will require full focus on the development rather than prioritizing any particular religious identity. India needs to reduce all possible friction points within its communities.
While the country has come a long way in creating infrastructure, educational opportunities, and health care for the world's largest democracy and most populous country, a lot more will have to be done to achieve the long-term goals.
The journey of the Indian nation-state started with the freedom struggle led by Mahatma Gandhi, followed by the laying down of the foundation of India's infrastructure by Jawahar Lal Nehru. Later, his daughter Indira Gandhi turned out to be a resolute leader during the 1971 war with Pakistan. After her assassination, her son Rajiv Gandhi was elected as Prime Minister. His vision of the computerization of Government offices initiated the telecom revolution.
Then the opening up of the economy by P.V Narasimha Rao andv Manmohan Singh in 1991 was another big landmark, in fact, a turning point. Later it was during Atal Bihari Vajpayee's tenure that India became a recognized nuclear power. It was under his leadership that the work for laying down national highway networks began.
During the tenure of PM Modi India has developed a strong national identity, which has given India confidence, like never before. His international outreach and India's image-building approach as a confident nation are ably assisted by his team of National Security Advisor Ajit Doval and External Affairs Minister Dr. S. Jaishankar.
NSA Ajit Doval has assisted him in strengthening the national security apparatus in an unprecedented manner- both internal and external - the Islamist terrorist infrastructure has been dismantled, and extreme left-wing extremism reined in by the efforts of Union Home Ministry led by Amit Shah to a great extent, external threats from a highly aggressive China and Pakistan have either been neutralized or contained. This is a huge achievement.
PM Modi's vision style of governance has helped India become more decisive in all developmental plans. He and his team affected the course corrections, which had become necessary with the changing times in various facets of governance.
These changes have been able to build upon past achievements. One such step was PM Modi's focus on the indigenization of defence manufacturing. And medical research, which made it possible for India to come up with a Covid-19 vaccine, an achievement that surprised the world.
PM Modi's vision of Digital India and making this idea come through is being appreciated and talked about in the entire world as well and is being seen as some sort of a miracle.
This became a possibility due to the deep penetration of the Internet even in the remotest villages of the country. Similarly amazing feats in space exploration and the latest success of Chandrayaan-3 are remarkable achievements.
In this backdrop, India is standing at the threshold of becoming the world's third-largest economy. But we must not forget these are also crucial times for the decision-making for the people of India.
(Atir Khan is the Editor-in-Chief of Awaz-the Voice)