Basit Zargar/Srinagar
Devotees burst into tears as the Mutawali (caretaker) displayed a casket containing the holy relic of Prophet Muhammad at Hazratbal Shrine from the first-floor window of the building on the occasion of Eid Milad un-Nabi, the birth anniversary of the founder of Islam in Srinagar, on Friday.
Men, women, and children waited long for the deedar (viewing) of the relic which is housed in the magnificent shrine located on the banks of the Dal Lake in Srinagar.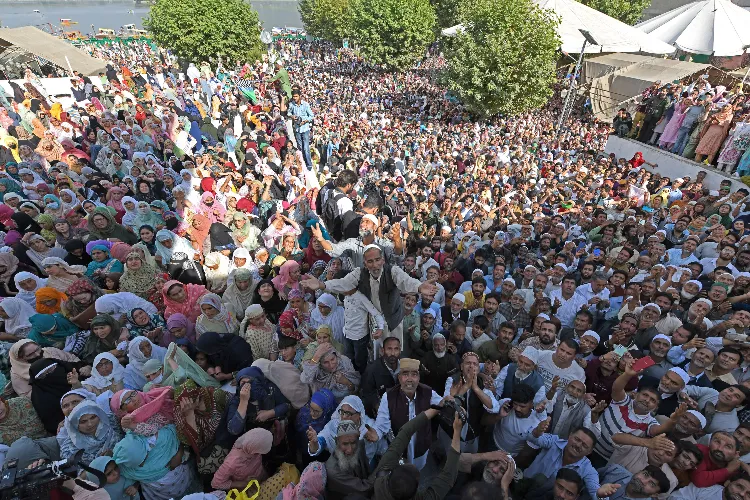 Men and Women devotees pray at Hazratbal shrine, Srinagar

The devotees raised their hands in prayer as the casket with the holy relic was displayed for the congregation.
Earlier a massive procession reached the shrine after passing through the well-decorated roads and lanes of the city. The participants carried banners, flags, and placards praising the Holy Prophet.
Srinagar city and especially areas around the Hazratbal Shrine are decked up with festoons and illuminating strands.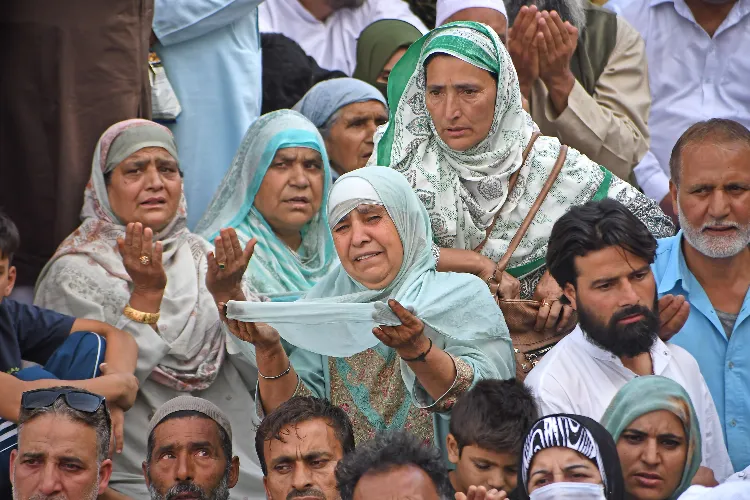 Women praying at the Hazratbal shrine

Last night hundreds of devotees observed shab, the night-long prayer session, at the shrine.
Hazratbal shrine has been decorated beautifully for the occasion.
Shops serving traditional foods have also come up outside the shrine.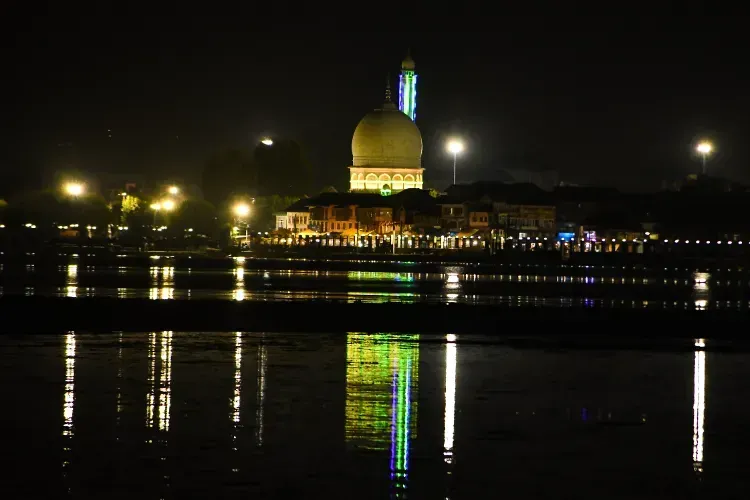 Hazratbal shrine on the occasion of Ed Milad un Nabi

The holy relic was brought to India in 1635 by a trader Syed Abdullah. His son Syed Hamid passed it on to a Kashmiri businessman named Nooruddin.
In the late 17th century, the Mughal Emperor Aurangzeb jailed Nooruddin and seized the relic. He moved it to Ajmer Sharif. Later, Aurangzeb wanted to return the relic to its owner in 1700.
However, Noorudin had died by then and his family preserved it and finally shifted it to the present-day Hazratbal shrine.