Priests of different religions waiting for their turn to recite scriptures and invoke the Divine at the inauguration of India's new Parliament building (Twitter)
New Delhi
Prime Minister Narendra Modi and Lok Sabha Speaker Om Birla were among other ministers and chief ministers of several states who attended a 'sarva dharma prarthana' (multi-faith prayer) ceremony held at the new Parliament building on Sunday.
PM Modi dedicated the new Parliament Building to the country today and installed the historic symbol Sengol, near the Lok Sabha Speaker's chair in the new building.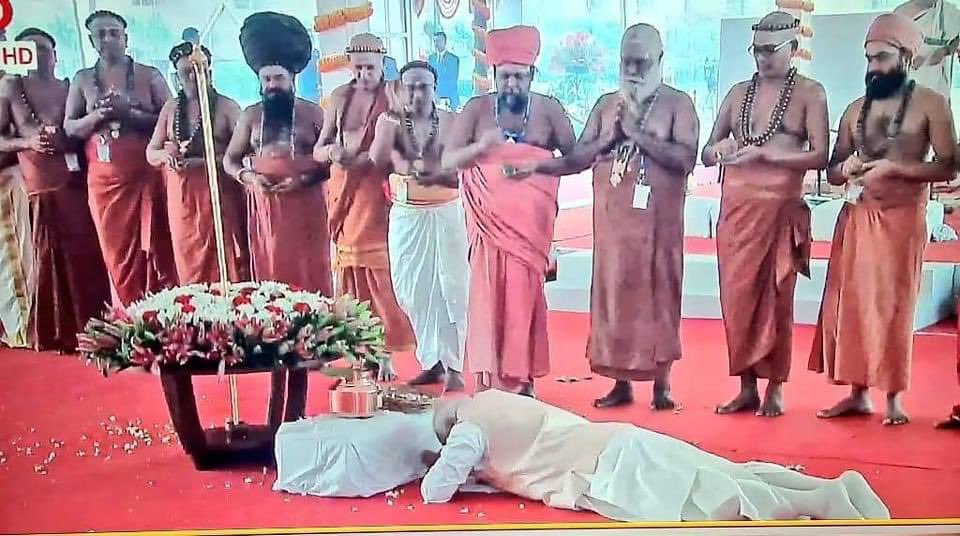 Prime Minister Narendra Modi showing his reverence to Sengol before it was installed in Lok Sabha of the New Parliament building
Lok Sabha Speaker Om Birla and Union ministers Rajnath Singh, Amit Shah, S Jaishankar and BJP president J P Nadda were present at the ceremony.
At the sarva-dharma prarthana, the religious leaders chanted prayers in various languages.
The ceremony began with a traditional 'pooja' with Vedic rituals which will continue for an hour. PM Modi performed "Ganapati Homam" to invoke Gods to bless the inauguration of the new Parliament building.
ANI released the video of a Muslim Priest reciting prayers at the sarv-dharam prayer meeting:
BJP leader R P Singh shared the image of an artwork depicting the concept of Akhand Bharat inside the Parliament building on Twitter:
The inauguration will take place in two phases.
he pooja was being held in a pandal (canopy) near the Gandhi statue in Parliament.
Before its installation in the new Parliament building, PM Modi was handed over the historic 'Sengol' by Adheenams.
As a mark of respect PM Modi prostrated before the 'Sengol' during the ceremony and sought the blessing of the Adheenams (priests) from various temples in Tamil Nadu.
He then carried the 'Sengol' in a procession among chanting of Vedic mantras to the new Parliament building.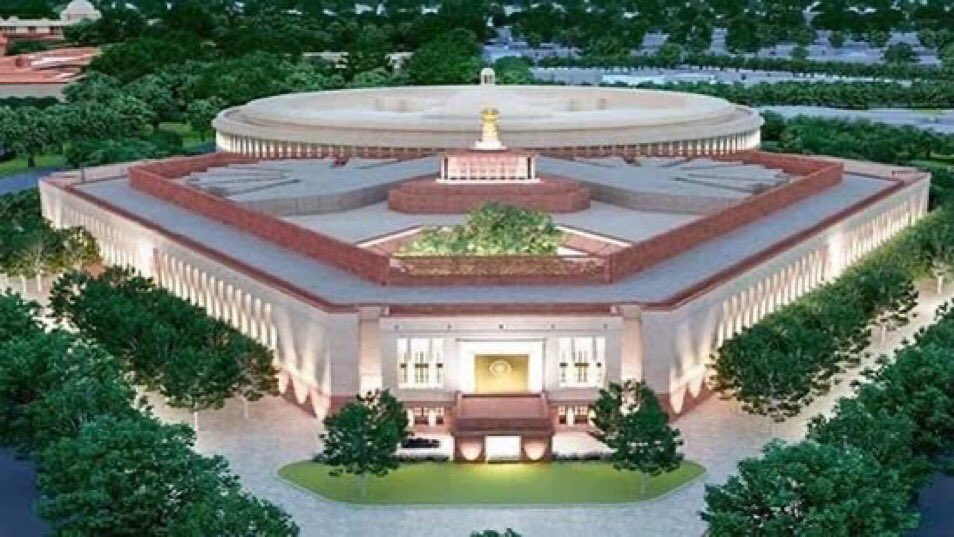 New Parliamnent building

He then installed the sacred 'Sengol' in the Lok Sabha chamber, right next to the Speaker's chair.
The 'Sengol' was consecrated amid Vedic chanting by Adheenams before its installation.
PM Modi took a decision to adopt 'Sengol' as a national symbol of the Amrit Kaal.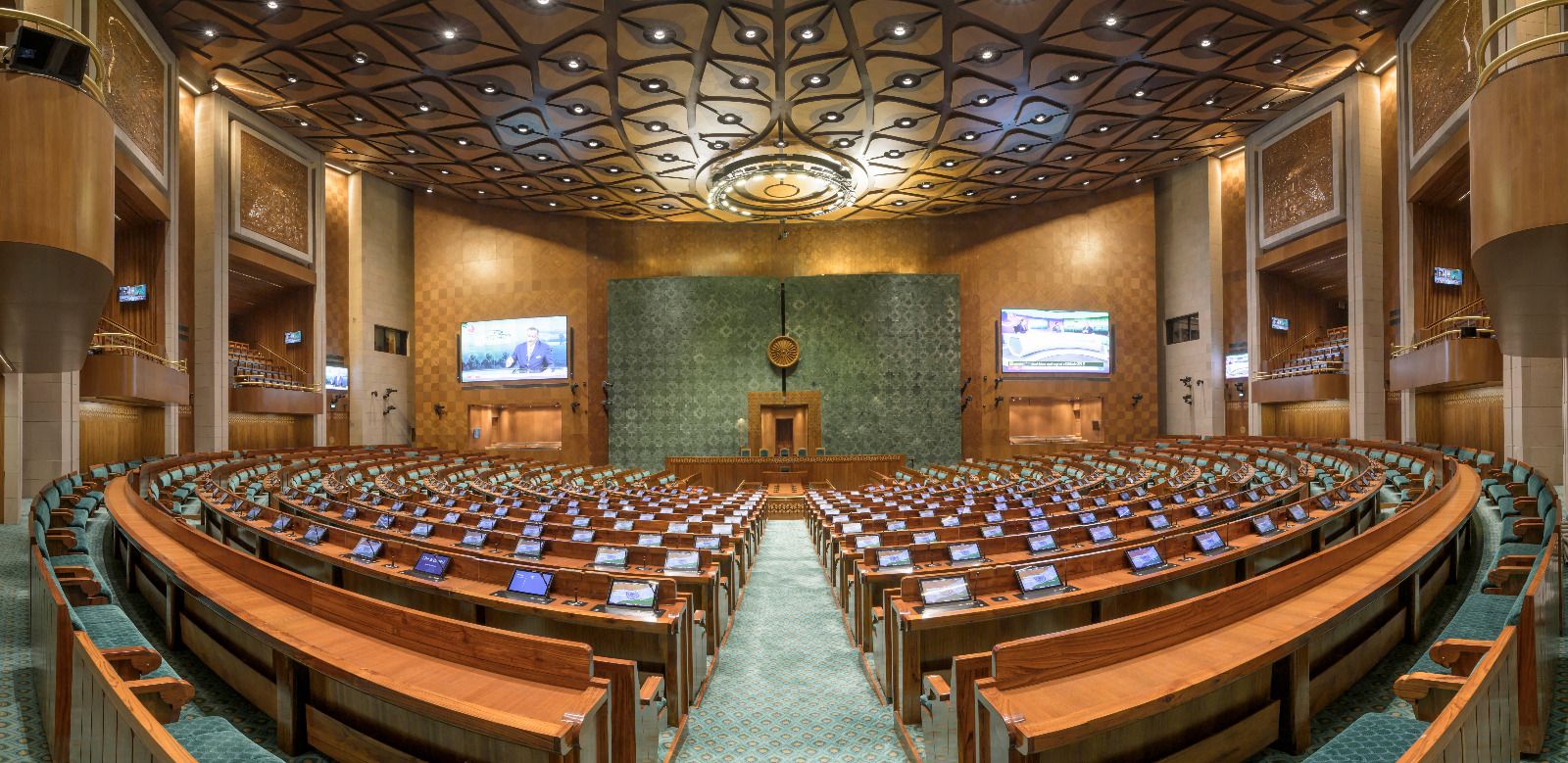 The Lok Sabha chamber in New Parliament

This is the same Sengol that was accepted by the first Prime Minister of India Jawaharlal Nehru at his residence on the night of August 14, in the presence of several leaders.
He also felicitated some workers who helped in the construction and development of the new Parliament building.
The new Parliament building will enable 888 members to sit in the Lok Sabha.In the present building of the Parliament, there is a provision for the sitting of 543 Members in the Lok Sabha and 250 in the Rajya Sabha.
Keeping in view the future requirements, arrangements have been made for a meeting of 888 members in the Lok Sabha while 384 members in the Rajya Sabha in the newly constructed building of the Parliament. The joint session of both Houses will be held in the Lok Sabha Chamber.