Ahmed Ali Fayyaz/Magam (Budgam)
This is the story of how a powerful lobby in Kashmir comprising men and women in politics, bureaucracy, media, and academia was allowed to spread fake narratives for years with the apparent motive of currying favours with pro-Pakistan terrorists and separatists, and it went unchallenged.
It's interesting to note that the two Kashmiris, who were conferred India's fourth highest civilian award—Padma Shri—for helping security forces in service of the nation, were poor and uneducated residents of Central Kashmir's Tangmarg-Magam belt.
While Mohammad Deen Jagir of Tangmarg was conferred upon Padam Shri for foiling Pakistan's "Operation Gibraltar'' in 1965, Ghulam Mohammad Mir of Magam aka Moma Kanna, was honoured in 2010 for wiping out insurgency in its hotbed in the 1990s.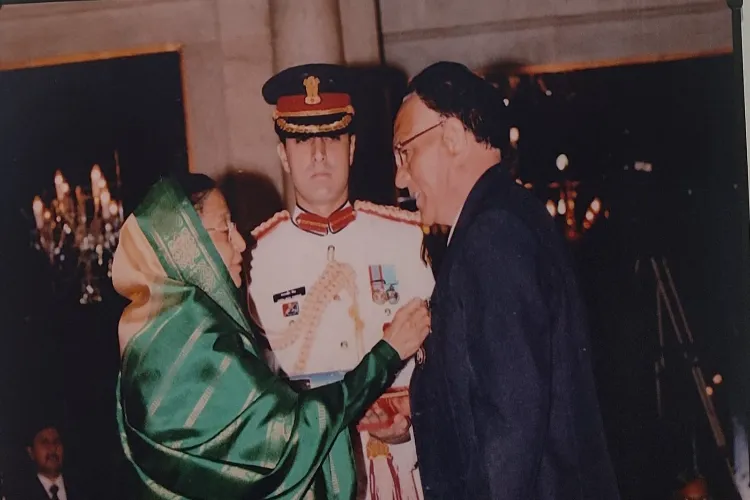 Ghulam Mohammad Mir receiving Padma Shri from President Pratibha Patil

Kanna, who claims to have neutralized "more than 5,000 militants", also lost 10 of his relatives, including three family members, before his services to the nation were recognized in 2010.
The announcement of Padma Shri to Kanna in February 2010 triggered controversy and prodigious reactions from the Valley's mainstream politicians. In the era of competitive separatism being at its peak, the mainstream leaders outsmarted even the rank secessionists, raising questions about how a 'collaborator of security forces' had been selected for a prestigious national honour.
Interestingly, it was Farooq Abdullah, a Minister in Manmohan Singh's cabinet, who had recommended the award for Kanna. Interestingly, his son, Omar Abdullah, then the chief minister publically distanced himself from the award. He denied that his party or government had recommended the name of a man who was seen as working against terrorists.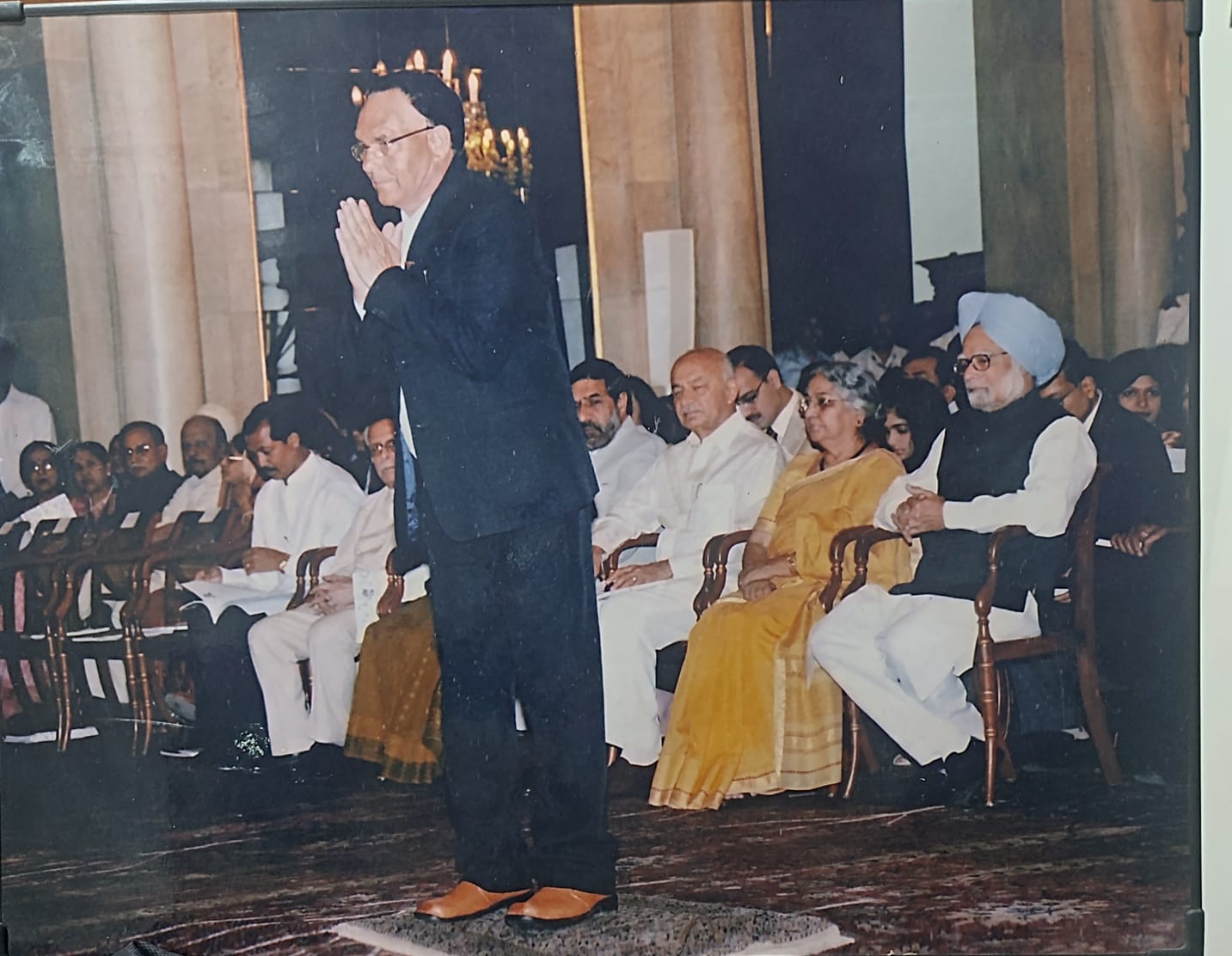 Ghulam Mohammad Mir at the Padma Awards ceremony
In an op-ed in the local newspaper Greater Kashmir, a top bureaucrat, who later held key positions in Mufti Mohammad Sayeed's cabinet also blasted Kanna and those behind Padma Shree to Kanna.
All those in power alleged that Kanna was behind the custodial killing and fake encounters of "hundreds of innocent civilians". Reports in the media claimed that Kanna was a pro-Pakistan militant who subsequently became a pro-India 'renegade'. However, Farooq Abdullah quickly admitted that he had recommended Kanna "on the merit of his services to the nation".
Kanna's name was recommended by top Army and BSF officers and also the then Chief Information Commissioner of India, Wajahat Habibullah. Habibullah was Kashmir's Divisional Commissioner when Kanna helped security forces.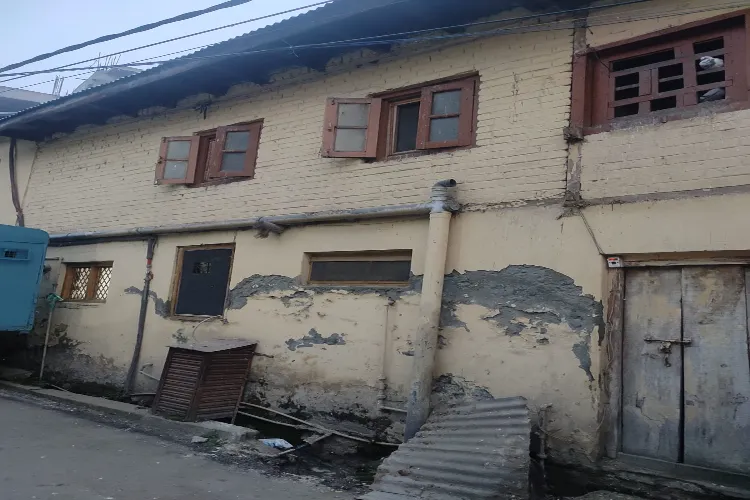 The house of Ghulam Mohammad Mir at Magam, Kashmir

The local and the national media demonized Kanna, buttressing the populist narrative that informers and counterinsurgents were not entitled to Padma awards. They conveniently glossed over the fact that the very first Padma Shree in Kashmir had gone to Mohammad Deen, who had informed the authorities of the presence of Pakistani intruders in Gulmarg in 1965-66.
In an interview with Awaz-The Voice at his Magam residence this week, 73-year-old Kanna claimed to have neutralized "more than 5,000 militants" in the first 10-12 years of the insurgency but asserted that he had never killed a civilian in custody, a fake encounter or otherwise. He said that thousands of militants got either killed or arrested even as hundreds more surrendered.
This 73-year-old man, who lives in a nondescript mud-plastered house under the Police and CRPF protection, and runs an ordinary sawmill on the premises to eke out his family's livelihood, claimed he was never a militant.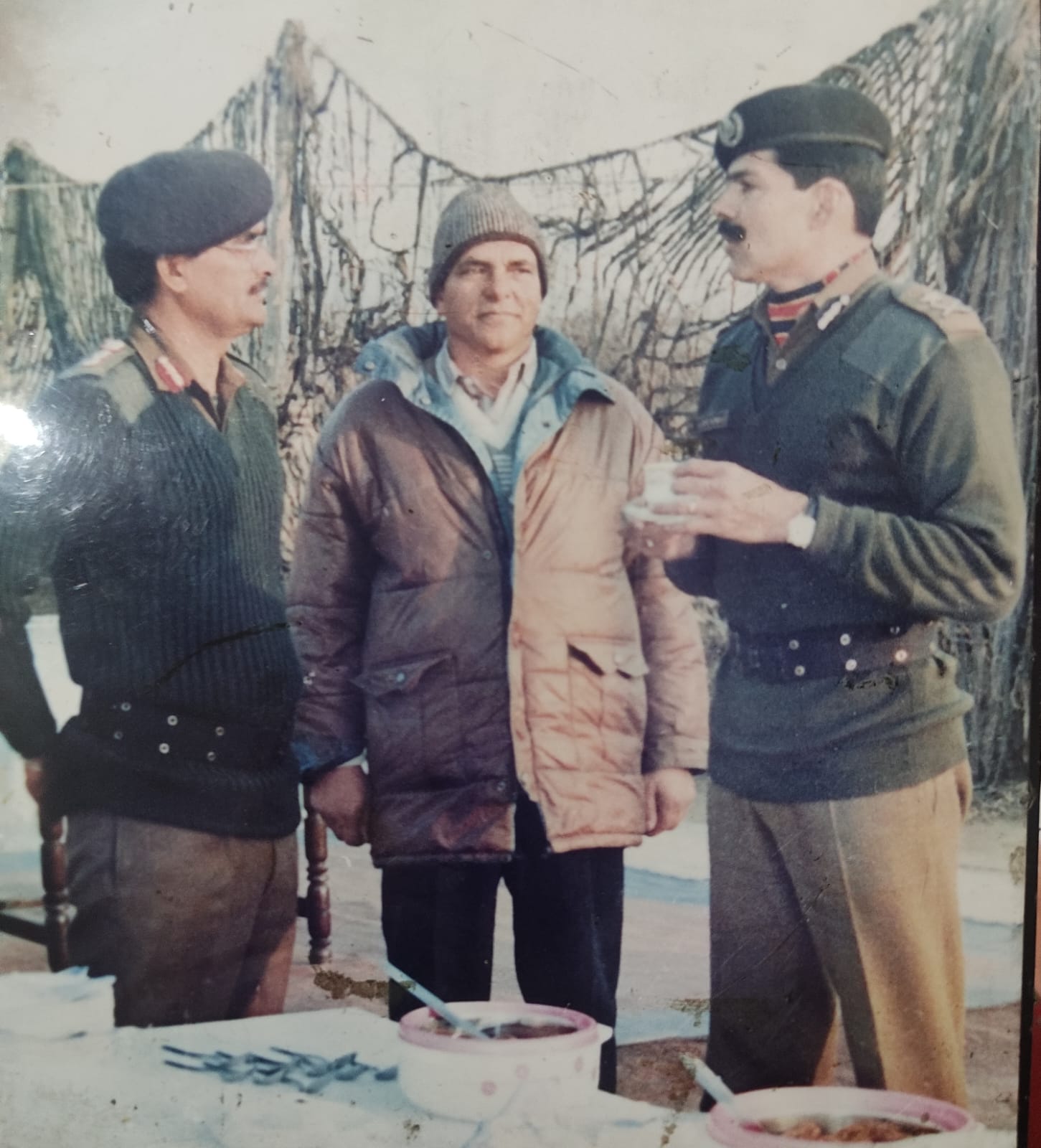 Ghulam Mohammad Mir with security forces in Kashmir
"All those politicians and journalists were lying to the world as they were darlings of (Syed Ali Shah) Geelani and (Mohammad Yasin) Malik and their job was limited to their glorification and appeasement. Go and check the records at all Police Stations. Not a single FIR for murder or any other crime was registered against me", Kanna asserted.
"I began helping the security forces from day one of militancy in 1989 as I firmly believed that gun culture, violence, and terrorism, would lead us to nowhere. Since I was never a militant, there's no question of my becoming a renegade. All those media reports about me were trash. I never killed a civilian in custody or encounter. I never committed any atrocities on any human being. That's why there wasn't any complaint against me", Kanna added.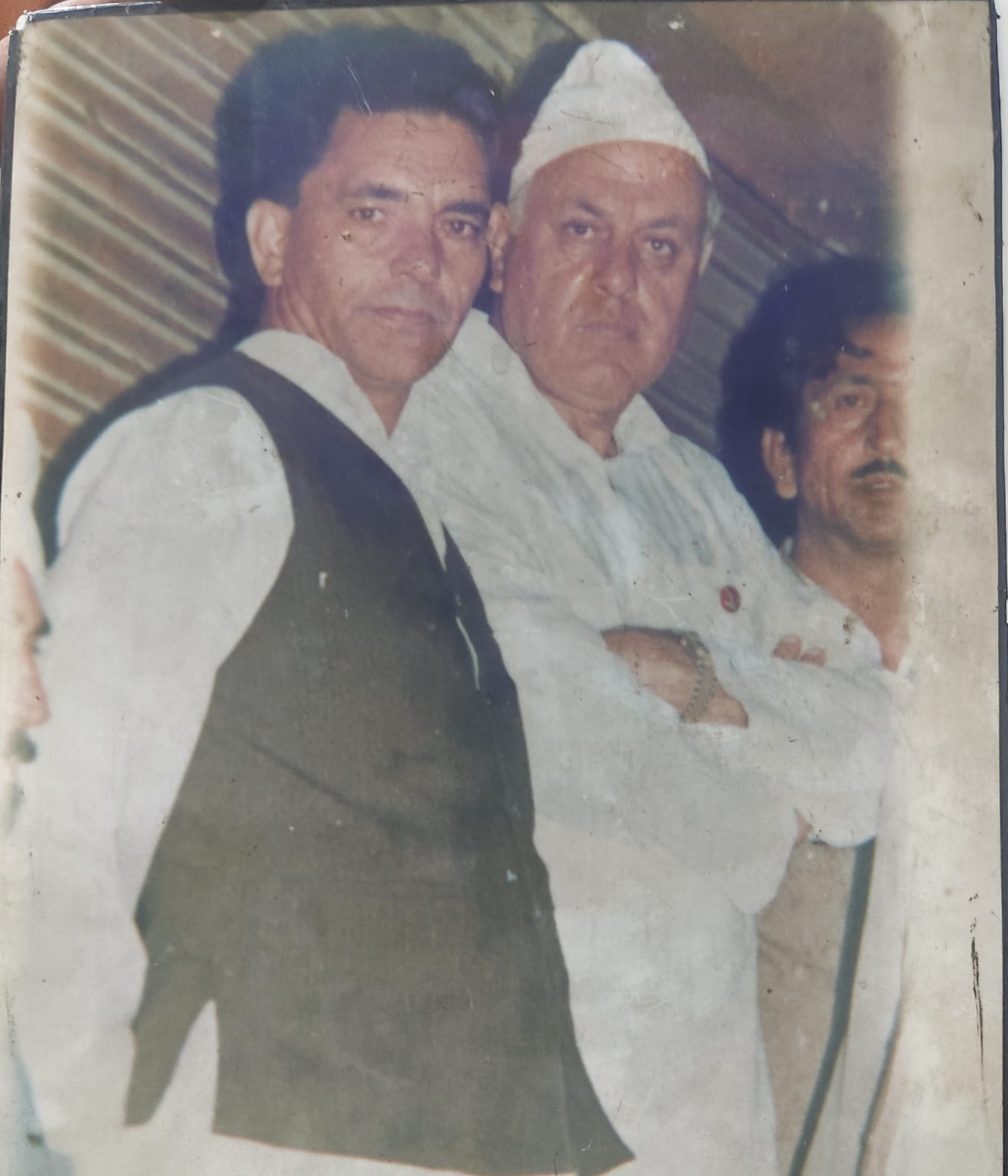 Ghulam Mohammad Mir with Dr Farooq Abdullah
"I didn't kill anybody even after the militants killed 10 of my relatives including three of my family members".
Kanna disclosed that being in the Congress party, he knew Mufti Mohammad Sayeed as J&K Pradesh Congress Committee president in the 1980s.
"I was given a temporary class-IV job in the Forest Department when Ghulam Mohammad Shah was the Chief Minister in 1984. In December 1989, when Mufti Sahab became India's Home Minister and I heard about his daughter Rubaiya's kidnapping, I did my bit to trace her to Uthura village of Baramulla with the help of a brick kiln owner who was my friend. Later, she was released when Mufti's men struck a deal with the militants", Kanna said.
"I met the Minister in charge of J&K in VP Singh's government, George Fernandes, at Bakshi Stadium in Srinagar. He sought my help to contain insurgency. Ghulam Ahmad Itoo alias 'Ama Kanna' of Sultanpora was the first militant who surrendered before me".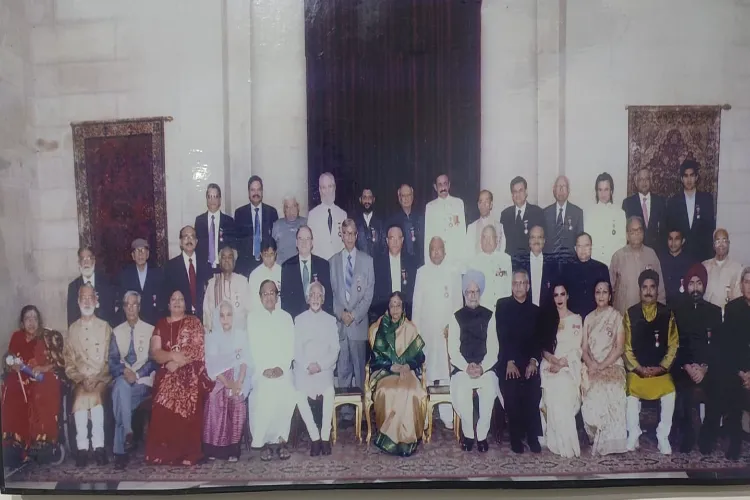 All the Padma awardees of 2010 with President Pratibha Patil in one frame

Later Qasim Khar of Nowgam and three militants of Dab Wakora surrendered before Kanna. This was the first group of Kashmiri youths who switched loyalties and helped security forces in counterterror operations. Within a year, it grew into a sizable network.
Kanna turned to the security forces' side when some civilians and militants captured and killed Constable Samrat Singh of the CRPF 48th battalion. "They got him booby-trapped in our neighbourhood. They snatched away his .303 rifle. A government school teacher, who is still alive, set him on fire and burned him alive at Hagarpora. There was never any action against him and other killers", Kanna said.
ALSO READ: How a Kashmiri tribesman foiled Pak's Operation Gibraltar and won over his lady love
Unlike Moma Kanna, Amma Kanna indulged in human rights abuse and allegedly committed atrocities against the militant families. Over a year after his surrender, he was buying a lamb for sacrifice on the eve of Eid-ul-Azha near Magam when some militants seized him and chopped off his head with a butcher's cleaver. It was carried to Budgam and hanged to a tree at Nasrullahpora to terrorize those daring to side with the forces.