Manzoor Zahoor Shah Chishtiy

Kashmir called Raesh waer (Abode of Rishis) in Kashmiri for spiritual and holy men who nurtured the soul of its people irrespective of their religion has a village that boasts of its Sufi traditions.
The village of Tamalhal in the Pulwama district of south Kashmir, is home to some 3,000 people of whom there were 200 Kashmiri Pandits who lived there before the Pakistan-sponsored violence dealt a blow to normal life across Kashmir.
Located about 7 km from the district headquarters of Pulwama, it is generally known as the village of Sufis/ Here common people folow the practices and teachings of great Sufis and keep alive this cultural and religious traditions. Apart from Sufis and God-loving elders, dervishes, Malangs, Qalandars, and Majzoobs have been born in this village since ancient times.
As such the district of Pulwama district has been the birthplace of Sufi poets, singers, and exponents like Wahab Khar, Souchh Karal, Momin Shah Sahib, Ghulam Ahmed Mehjoor, Haba Khatun and Qadir Sahib Alupora.
Many villages in Pulwama district have been the center of Sufis, Dervishes, and Malangs in the same village there is a Tamlahal which is located in the south at a distance of 7 km from the district headquarters.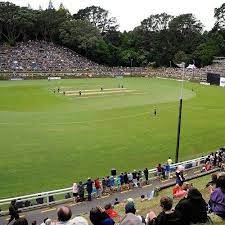 A cricket tournament in the stadium at Tamalhal

Apart from Sufis and God-loving elders, dervishes, Malangs, Qalandars, and Majzoobs have been born in this village since ancient times.
Besides, Dervishes and Qalandars from nearby and far-off areas are always seen moving around in this village. Here, Hazrat Syed Muhammad Jafar, a well-known elder of the Kabaruya silsila, has done meditation for 12 years inside a clay-like mound. His dargah is located in the Rawalpura area of Srinagar city.
Ghulam Mohiuddin Butt of the village believes that Tamlahal is in the center stage of Kashmir's Sufism. He said many key decisions on Kashmiri society's spiritual aspects are made here. These meetings are held at the resting place of Hazrat Syed Mohammad Jafar Kabarvi.
Tamlahal has produced many sages, Sufis, Qalandars, and Majzoobs, including Hazrat Pir Samad Shah Kabari, Hazrat Pir Muhammad Mustafa Shah Kabari, Hazrat Pir Mubarak Shah Kabari, Hazrat Pir Muhammad Maqbool. Shah Kabarvi and Pir Faqir Mohd Tayyab Shah Kabarvi.
Ghulam Nabi Mir, Yusuf Mansoor Shah, and Ahangar Mastana are some prominent Majzoobs and Malangs born here.
The well-known Sufi poet, scribe, and spiritual saint of Kashmir Hazrat Pir Faqir Ghulam Nabi Shah Zahoor Kabarvi also belongs to this village. He passed away in March 1982.
Each year in Tamlahal village on the 14th of the month of Rajab (Islamic month), people celebrate the Urs of Hazrat Syed Muhammad Jafar Kabarvi in a very unique and interesting way.
Although the people of Tamla Hall village are engaged in farming and horticulture as well as trade, the moods and rituals of Sufism and Dervish are reflected in the behavior, manners, and lifestyle of the people.
In the village, where many Dervishes, Sufis, and Mulangs are still found serving the people, Mulangs and Majzoobs from other areas can be seen patrolling the streets and alleys of this village. The men and women of the village arrange their food and accommodation with devotion and respect.
Many sages and people related to the world of Sufism are still alive in Tamlahal village. Some of them are: Mir Abdul Aziz Qadri, Malang Ghulam Hasan Mir, Ghulam Mohiuddin Butt, Abdul Jabbar Dangru and Muhammad Akbar Pai.
Mir Abdulaziz Qadri is an elderly man, his house is full of devotees, lovers, and needy people. They keep visiting him all day.
Ghulam Muhammad Hijam known as Muhammad Mastana is quite popular in the village. Although he is a resident of a nearby village, as he says, "my duty" is in Tamlahal village."
He is the cynosure of the villagers. The younger lot of the villagers are professionals like doctors, professors, and engineers and yet they serve the Sufis and dervishes and enjoy their company.
Locals cleaning water bodies in Tamlahal

During winter, many men and youth from Tamlahal visit the Dargah of Hazrat Khwaja Moinuddin Chishty at Ajmer, Rajasthan. Direct buses are arranged from Tamlahal to Ajmersharif during those days. Some even drive down to Rajasthan.
The villagers are always ahead of others in attending the Urs and other Islamic festivals at the Dargah.
Pir Zahooruddin Shah, a respected elder, told Awaz-The Voice that his family is related to Mir Syed Ali Hamdani, known as Shah Hamdan from the Maali monastery in Srinagar. Shah Hamadan, an Iranian Sufi came to Kashmir with 700 disciples to spread Islam. He is credited with introducing Islam in Kashmir.
He said, "Later, our family had to move here to serve Islam and Sufism. Our ancestors worked hard and changed the conditions of this village. Today its name is mentioned in golden letters in the field of Sufism."
ALSO READ: Does Deoband follow Sufism?
Pir Zahooruddin Shah of Kabari tradition, says that Hazrat Baba Nasibuddin Ghazi, came to the village 400 years ago and built a mosque at this place, and a few years ago, Baba Nasibuddin Ghazi built another mosque.