Shadab Shamas handing over the gifts for Pakistani Hindus to visiting Pakistanis at the shrine of Sabir Makhdoom Shah
Roorkee
In a unique act emphasising the unity of religions, and religious tolerance, the administration of the Sufi shrine - Dargah of Sabir Makhdoom Shah – presented the visiting Pakistanis with the holy water of Ganga, a copy of the Bhagwat Gita and rosaries of natural Rudraksha beads.
The organizers said their objective is to give the message of love to people from across the border and set an example of religious tolerance and communal harmony. The Muslim pilgrims have been requested to hand over these gifts to their Hindu compatriots and deposit the same in temples for the use of Hindus.
Hindus in Pakistan yearn for the Holy water of Ganga, their dcriptures and holy beads with healing powers.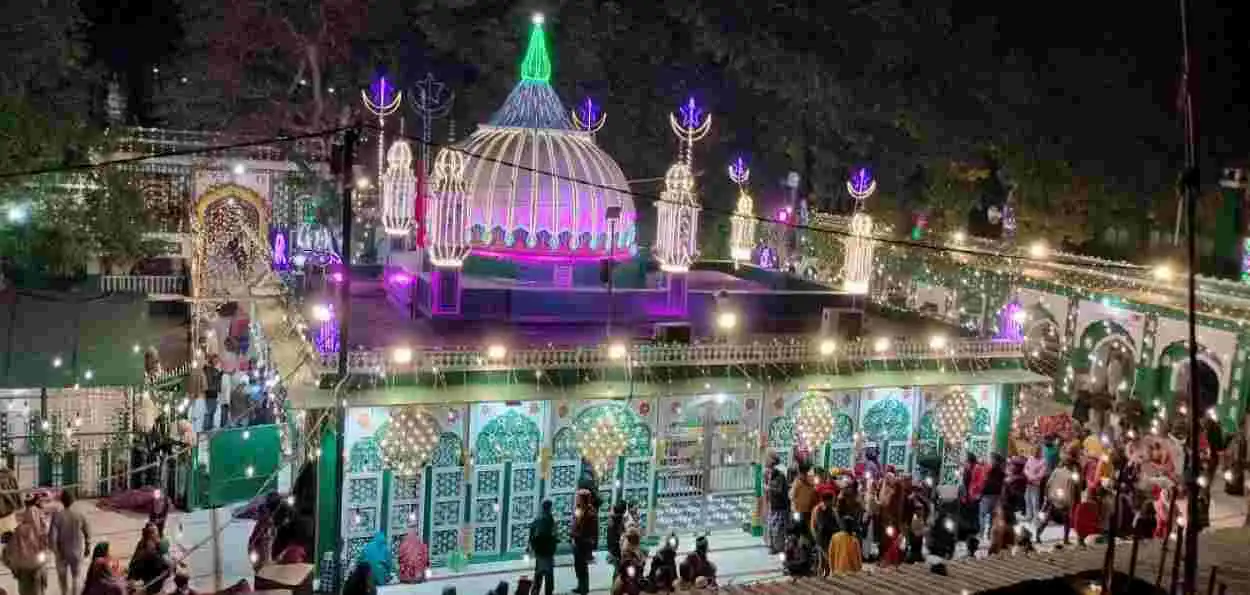 The shrine of Dargah of Sabir Makhdoom Shah

Shadab Shams, Chairman of the Uttarakhand Waqf Board, said we follow the Vasudhaiva Kutumbakam tradition. "In our culture, everyone is considered a part of the beloved country. We want to give a message of love to the tourists coming from Pakistan. We have gifted them Ganga water and Gita so that they can send it to their temples so that the message of love for India can reach the temples there."
Shadab Shams said that Pakistani pilgrims have promised that the gifts given by us will be handed over to the temples in Pakistan. "The pilgrims have also promised to make videos of handing over the gifts to either temples or individuals," he said.
The Pakistani pilgrims told Shadab that they would carry all these as souvenirs and hand them over to their Hindu brothers. "This is amplify our message of love and brotherhood."
Shadab Shams further said, "We want the people of Pakistan to connect with the temples there and promote the Sanatan culture there. That is why we have started this initiative."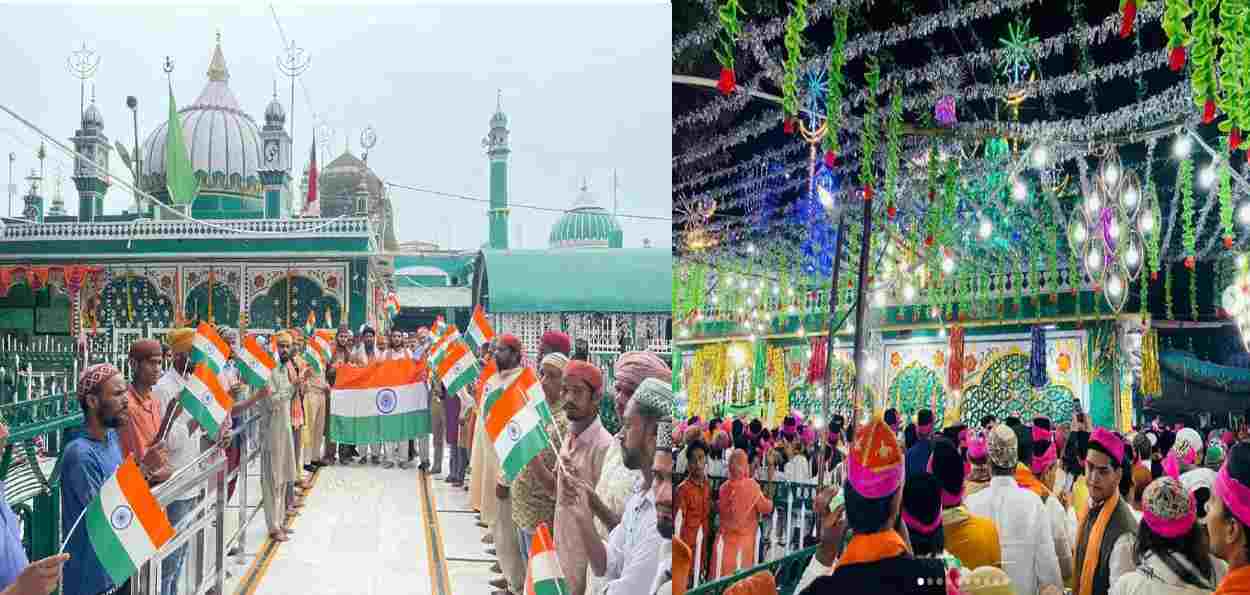 Indians welcoming the Pakistani and other foreign pilgrims at the shrine of Sabir Makhdoom Shah
The Waqf Board Chairman said that we have gifted Geeta and Ganga water to 107 Pakistani pilgrims.
Every year lakhs of devotees come from countries like Bangladesh, Pakistan, and South Africa to participate in the annual urs of the Sufi peer. The pilgrims have been arriving at the Dargah for five days.
Shadab says Indians and Pakistanis should respect each other's religious beliefs and traditions.
The Dargah of Sabir Makhdoom Shah, famous as the fifth Dham in Uttarakhand, is located in Kaliyar in the Haridwar district of Uttrakhand. It's a 755-year-old Dargah of the Sufi who was born on 19 Rabi al-Awwal 592 Hijri in Heart, Afghanistan.
His real name was Syed Ali Ahmed and he founded the Silsile of Alauddin Sabir which is called Alia Chishtiya Sabaria.