Accord that didn't resolve the conflict: PLO chairman Yasser Arafat and Israeli Prime Minister Yitzak Rabin shaking hands in the presence of the US President Bill Clinton before signing peace accord under the banner of Oslo accords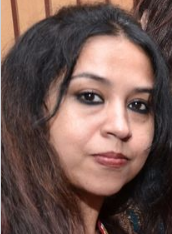 Aditi Bhaduri
Just after Saturday morning, Hamas launched a multi-pronged attack- "Operation Al Aqsa Flood" - from the Gaza Strip into Israel. Hamas is an Islamist militant organization affiliated with the Muslim Brotherhood. It has been governing Gaza, where it also has its base, since 2007. Its main backers are Iran, Qatar, and Turkey. It does not have any significant support in the West Bank where the Palestinian Authority holds sway. Also, Hamas does not recognize Israel though it has entered into agreements and truce with Israel periodically.
The Gaza Strip and the West Bank (including East Jerusalem) spatially separated by Israel, constitute the Palestinian Territories. The Oslo Accords of 1993, signed between the State of Israel and the Palestinian Liberation Organization (PLO), led to the creation of the Palestinian National Authority. This authority was supposed to govern the Palestinian territories of the Gaza Strip and the West Bank and sort out remaining issues with Israel for the formation of a Palestinian State.
In 2005, Israel unilaterally withdrew all of its settlers and soldiers and dismantled its military facilities in the Gaza Strip. It redeployed its military from some settlements in the West Bank too. However, the West Bank has seen expansion of Israeli settlements over the years and final borders of a Palestinian State have yet to be negotiated. The State of Palestine is a de jure sovereign state, recognized by 130 states. The Gaza Strip measures 365 Sq. km and has 2 million people and this makes it one of the densest places in the world.
Ever since Hamas took control of Gaza it has had three conflicts with Israel, the last one in 2014. The attacks this time have seen massive rocket barrages in southern and central Israel. Along with this dozens of gunmen have infiltrated into Israel by air, land, and sea, and clashed with Israel Defense Force (IDF) troops, hunting down civilians and taking dozens as hostages, including Israeli soldiers.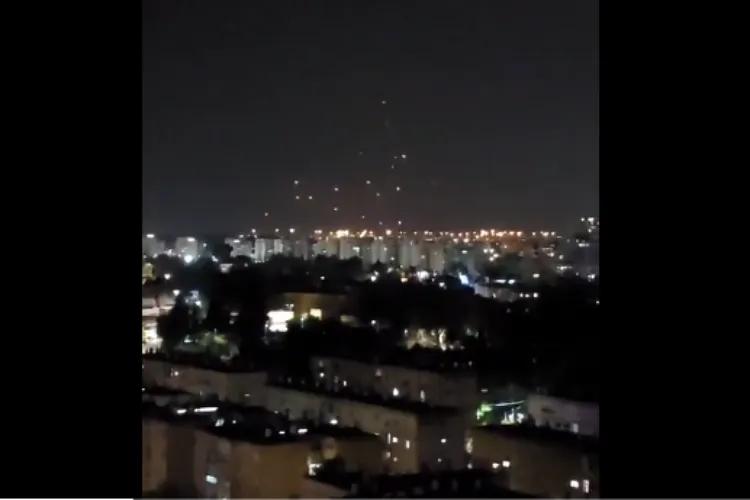 The sky over Israel is dotted with rockets being fired by Hamas from Gaza

President Benjamin Netanyahu has declared war and vowed to extract an "unprecedented price" from Hamas. The IDF has launched "Operation Swords of Iron", and reservists have been mobilized. Meanwhile, taking advantage of the situation Hezbollah fired several mortar shells at an Israeli military post on the border between Israel and Lebanon.
Hamas has been launching attacks on Israel ever since the Oslo Accords - something it did not endorse - were signed,. It began with suicide attacks inside Israel, and did enormous damage to the peace process between the Israelis and Palestinians, and by extension, to the Palestinian cause. Israel finally disengaged from the Gaza Strip in 2005.
This author was in Israel during the disengagement and witnessed how, despite many Israelis being unhappy about it, others endorsed it hoping that a new dawn would break in this conflict which had dragged on from 1948.
In the ensuing almost two decades no such disengagement happened from the West Bank; neither was there any let up over the attacks from the Gaza Strip onto Israel by Hamas, which seized power in the Strip in 2007. In spite of severe measures inflicted by Israel including blockade and military excursions, Hamas has continued to launch attacks, with increasing strength and sophistication. Saturday's attack has been unprecedented and points to the fact that despite the efforts of Gaza's neighbours - Israel and Egypt - to defang Hamas, the group has accumulated resources and built up its military capabilities.
Sudden as this may be, it comes in the course of a long chain of clashes and violence between the IDF, Israeli settlers, and Palestinians in the West Bank. Hamas does not enjoy significant support in the West Bank but uses events there to launch attacks on Israel and shore up its support base both inside Gaza and in the West Bank, and elsewhere in the Arab and Muslim world.
At least 247 Palestinians have been killed by Israeli forces so far this year, while 32 Israelis and two foreign nationals have been killed in previous Palestinian attacks.
The immediate cause cited by Hamas for the massive attack has been the recent friction over the Al Aqsa Mosque, which is close to the Temple Mount site, holy for Jews across the globe.
The government of President Netanyahu will have no option but to retaliate with even greater force. Israeli airstrikes have already inflicted sufficient damage on the Gaza Strip, which is a densely populated sliver of land on the Mediterranean Sea, fenced in by Egypt on the south and by Israel on the east and north. Netanyahu's government has been embroiled in domestic controversy over judicial reforms and, now, by an intelligence failure to anticipate an attack on such a scale.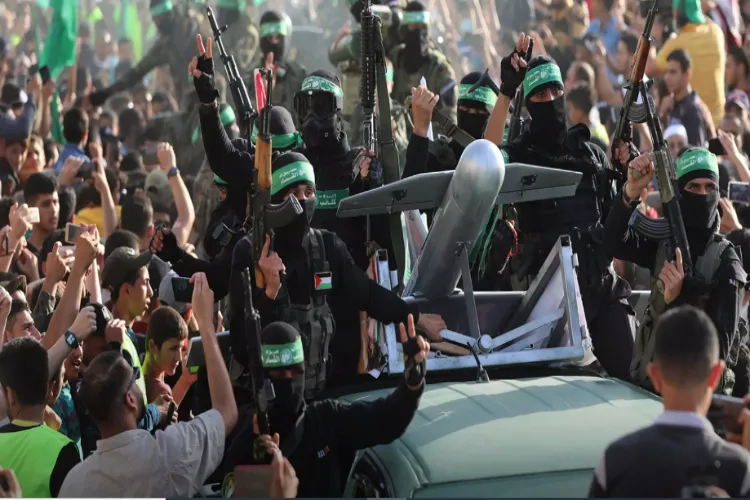 Hamas holding a rally in Gaza (File)

The timing of the attacks is curious. They seemed to have come to derail the anticipated Saudi-Israel normalization process. A Hamas spokesman speaking to Al Jazeera admitted as much in unambiguous terms.
Six Arab countries have established diplomatic relations with Israel beginning with Egypt in 1978, and Jordan in 1994. In 2020 the UAE and Bahrain became among the first of the Gulf Cooperation Council (GCC) to normalize relations with Israel under the Abraham Accords. Soon, Morocco and Sudan followed suit. However, Saudi Arabia has held back in spite of many Israeli-Saudi back-channel talks taking place, including in India. Saudi delegations and two Israeli ministers - Tourism Minister Haim Katz, and Communication Minister Shlomo Karhi - visited Israel recently.
While Saudi Arabia has signaled its willingness to normalize relations with the Jewish state, it is also mindful of its position as the leader of the Arab world, as well as the leader of the Muslim world, being as it is the custodian of Islam's two holiest sites - Mecca and Medina. In recent times Saudi Arabia has entered into a rapprochement with arch-rival Iran, brokered by China. Feeling that China was stealing a march over the USA in the volatile Middle East, and with an election year coming up, President Joe Biden has been trying hard to deliver a normalization deal between Israel and Saudi Arabia. The Saudis have insisted that any such deal should have a component to further Palestinian statehood. This may now no longer be possible, at least in the near future. The Iranians had criticized any such potential deal. Both Iran and Qatar, which back Hamas financially, have squarely come out in support of the Hamas assault on Israel.
An attack on this scale could not have been planned overnight. It is thus entirely conceivable that the attack may have had the endorsement of both Iran and Qatar, both of whom have had strained relations with Saudi Arabia. On the other hand, Hamas has been engaged in an internal rivalry with the Palestinian Authority in the West Bank and is looking for such strategies to establish itself in the West Bank too.
What happens next?
Prime Minister Netanyahu has promised ".....to exact an immense price from the enemy, within the Gaza Strip as well" "....to achieve the destruction of the military and governing capabilities of Hamas and Islamic Jihad in a way that will preclude their ability and willingness to threaten and attack the citizens of Israel for many years..." Israel can be expected to inflict sufficient damage on Gaza to crush Hamas. Failure to do so would not only help embolden Hamas and Islamic Jihad but terrorist groups everywhere. The attack has been devastating for Israelis who were taken unawares on their holy day of both the Shabbat and the festival of Simchat Torah, reminiscent of the 1973 war when an allied Arab attack similarly took place on Israel during the solemn Jewish day of Yom Kippur or Day of Atonement. Along with 700 dead, and more than 1400 injured, 100 Israelis have also reportedly been captured by the Hamas terrorists. Disturbing videos have emerged on social media of such victims, dead or brutalized.
ALSO READ: Saudi, Israel participation in IMEEC may help breakthrough on Palestine
There will, ultimately, be a ceasefire in place but ordinary Israelis and Palestinians will be paying the price. As the poet Mahmoud Dervish wrote "....I don't know who sold our homeland, But I saw who paid the price ".
Aditi Bhaduri is a journalist and political analyst specialising on West and Central Asia