Prime Minister Narendra Modi walking past the flags of different countries at a global conference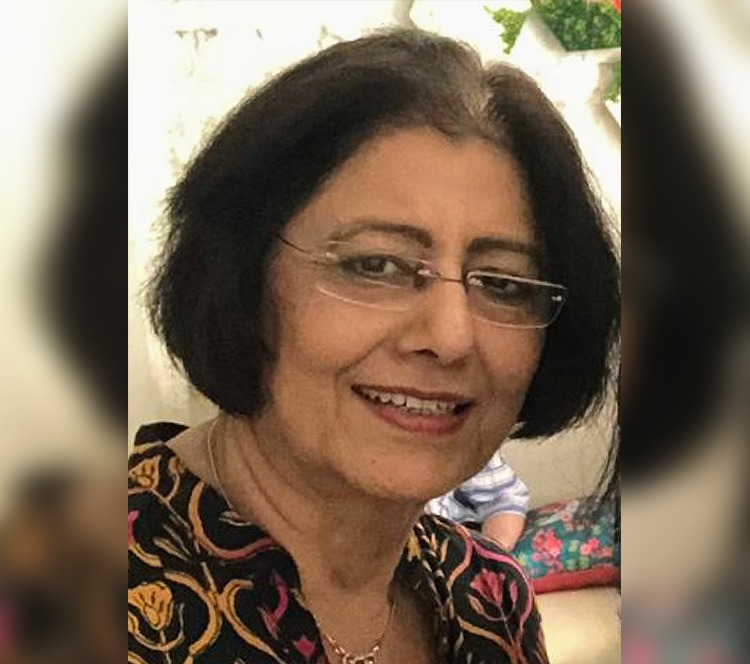 Sushma Ramachandran
The plan to revive desi Cola brand Campa Cola has stirred up nostalgia. The fizzy drink that replaced global icons Coke and Pepsi for nearly two decades still has a place in the hearts of the older generation. Apart from recollections of a unique brand, it also stirs recognition that the atmanirbhar (self-reliance) concept is not a new one. The idea of being self-sufficient was one of the core principles of economic policymaking in the sixties and seventies. Indigenization was a keyword for those formulating industrial policies at the time. The entire "Make in India" concept resonates as it was the over-arching ideal for the manufacturing sector at the time.
As for pushing Coca-Cola out of the country, it is George Fernandes, Industry Minister in the then Janata government who is famously credited for doing so in 1977. But it was the new law on foreign shareholding introduced by the previous Indira Gandhi government that forced Coke's exit. The company had to dilute its equity to 40 percent to comply with the Foreign Exchange Regulation Act (FERA). Coke was not prepared to do so, largely to protect its famed secret cola formula. Ultimately it had no option but to leave the country.
The multinational made a comeback in the nineties on the heels of Pepsi. The drink created to replace Coke in this country, Campa Cola then faded out slowly but was not forgotten by a generation that saw it as an assertion of Indian identity. Revival plans by Reliance Retail thus evoke memories of a bygone era. But the reality is, it was not the best time for the common man. It was a time of endemic shortages and constant waiting in queues for basic goods. Rigid adherence to self-reliance meant consumer choice was restricted unless one was a privileged government employee with access to special quotas. Or unless one was using the license raj system to their advantage.
The economic landscape was completely different then so comparisons would be unfair. But as far as the concept of atmanirbharta is concerned, it raises fears that ideas of protectionism and barriers against global competition are being brought back into vogue. Officials have pointed out at several forums that the current emphasis on self-reliance is vastly different from the earlier insistence on self-sufficiency in the decades following independence. The current approach is to ensure that more manufacturing units are set up here which can also generate large-scale employment. It is not meant, they have clarified, to replace a wide range of products.
Yet, it must be conceded that there has been a creeping trend of raising customs duties in the past few budgets. Former Niti Aayog chairman, Arvind Panagriya, has highlighted this development and noted that import tariffs have been rising significantly since 2018-19. While this can be justified in the case of goods "dumped" here, as is the case with many Chinese manufactured products, the problem is best dealt with by imposing anti-dumping duties. Complaints can and have been routed to the World Trade Organisation (WTO).
Of course, the argument can be made that the WTO is increasingly becoming a toothless entity. One of the reasons is that the dispute settlement mechanism is not working full steam simply because key countries like the U.S. have delayed in appointing officials. Even so, it is preferable to deal with such issues at multilateral fora rather than raise import duties in a bid to protect domestic industry.
Besides, it must also be accepted that the idea of self-reliance is no longer viable in the 21st century where global supply chains have been created to manufacture products across several countries. Semiconductors are the ideal example. These are typically manufactured in three or four countries with the finished product assembled from different locations. On the plus side, it has already been recognized that becoming part of global supply chains such as these is needed for the manufacturing sector to reach its true potential. This has prompted India to collaborate with its Quad group partners – Japan, Australia, and the U.S. – to set up a semiconductor chain of production. The idea is to meld the differing expertise available in each country to produce the ubiquitous chips used in virtually every electronic product.
In other words, countries must work in concert to achieve success. It is thus time to start using the term global interdependence as a mantra. India must become part of global supply chains that are stretching across continents. In this endeavour, it has to compete with other Asian countries that have more liberal import duty regimes as well as highly developed manufacturing sectors. Some of these lacunae are being addressed by providing incentives under the production-linked incentive (PLI) scheme. A Resilient Supply Chain Initiative has also been launched in a tie-up with Japan and Australia to set up industrial supply clusters.
ALSO READ: India moving towards becoming a major mobile supplier to the world
India has a big opportunity right now to replace China in these global supply chains as many countries are looking to shift their production bases away from there after the pandemic. But they will look for an environment that is open to dealing with international logistics without any barriers. It is the era of interdependence in the global economy. India's policies may be moving in this direction but the pace needs to pick up to take advantage of the world economic scenario right now.