Shaista Fatima/ New Delhi
Abu Sufyan was in the final year of his engineering course at a Chandigarh college when, one day, his mother called him. This call did make him realise the value of the quintessential Begmaati Zabaan (colloquial dialect) her mother used.

It changed his perspective on life and pulled him out of his mental depression. A decade later, sitting in a Café close to Jama Masjid in Old Delhi, Abu Sufiyan recalls his life-changing moment. "I hardly visited home those days, I was lying aimlessly on my hostel bed, my mother called me up to enquire about my returning home and I told her, "I am not coming." "She started reprimanding me in her Lahja (colloquial style)… I had this habit of recording her calls as it was too much listening to all the wrongs I had done…"
Sunday Longread

When he listened to his mother's recorded call later, he laughed out loud; "her dialogues and dialect were innocent and filled with wit, sarcasm, and humour.", he adds. Sufiyan says, "that became my Eureka moment."
He decided to create a page on social media to document the Begmaati Zabaan. Explaining the Begmaati Zabaan, this 31-year-old social media entrepreneur says, "in this dialect, the sarcastic remarks are never made directly. For example, if a person has to say 'we must congratulate the family for the birth of a baby by presenting gifts' they'll say "500 rupaye ka money-order aa ri aaye.." and so on…"
His Purani Dilli Waloan Ki Batein page on Facebook has since turned into a Socio-Economic-Cultural community, with more than 105k followers. Sufiyan initially posted the conversations between his mother and aunts via different characters like #khabtikhala #aminkiphuppo and so on. He also took up various societal issues disguised as humour on the page. Even to his disbelieve the audience on social media liked it and he received good response.
"It played like nostalgia and many renowned faces soon joined the list of followers and it has grown since then. I was shocked as it became an instant hit and soon at dinner time around 9 pm the page received instant likes and comments." Sufiyan says that he had no idea of developing the PDWKB page in a full-fledged community. "It was just for fun and to break the mental loop…"

No sooner than the hashtags #mobango #khalakhabti #tumharekhalu #winkiphuppo #tumharibaji #tumharidulhan #lafangaparinda started picking up, and these characters started becoming more defined. Sufiyan says, "I made Sadiya Saeed, Anas Faizi and others the co-admin of the page; some comments on the posts were going viral…the characters that earlier were managed solely by Sufiyan now had different managers, soon they developed into animated characters that today are known as avatars…"
Today, Abu Sufiyan is involved in conducting heritage walks, dastan goi (Storytelling), book reading sessions, and food walks related to Old Delhi. He also runs a tech company. Sufiyan hails from an Old Delhi family with a Mughal and Sufi lineage and says that his ancestors had a haveli near Old Delhi. "During partition, times were very tough yet they stayed in the interiors as it was very safe even back then..". soon after the partition the Haveli near Suivaran, Chandini Mahal, was bought by my grandfather…"
"Our old haveli had two floors where the first floor belonged to my maternal household and the ground floor to my paternal household. They were friends and my nana was in the income tax department and they belonged to Agra. My mother was beautiful and dad was handsome and they were compared to Reena Roy and Rakesh Roshan…" The love between the parents blossomed and soon the marriage happened after a lot of resistance from Sufyan's would be aunts, whose impact can be seen and felt on his page PDWKB, "Both my parents were very educated but my mother was more educated in comparison to other women of her times and used to wear jeans in the 1980s…thus Daddy's sisters were a bit skeptical but Daddy was adamant…"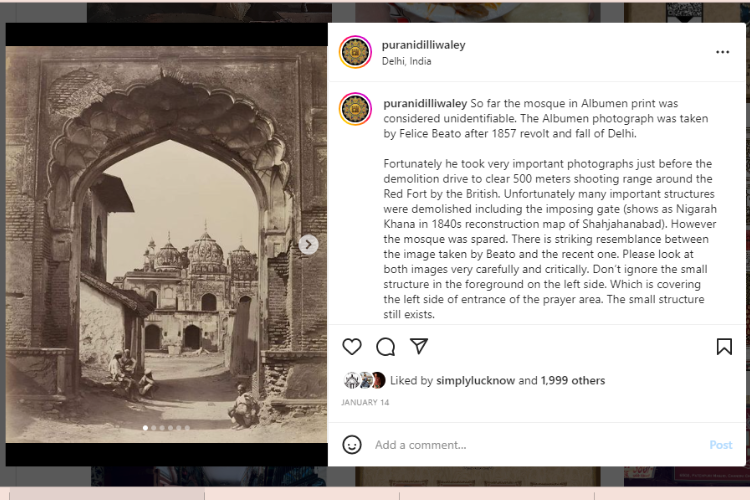 A screengrab from PDWKB's Instagram page
Sufiyan says that his great-grandfather was a magnanimous human who welcomed many with an open heart and had rented space at his haveli. Sufiyan's father was a technician and taught electronics to the retired army and navy officers at the Delhi engineering College and later opened a television shop in Daryaganj. Back then it was a new technology and therefore technicians like his father were much sought after, "All his students got the sets repaired by him as he was the only mechanic in Delhi…"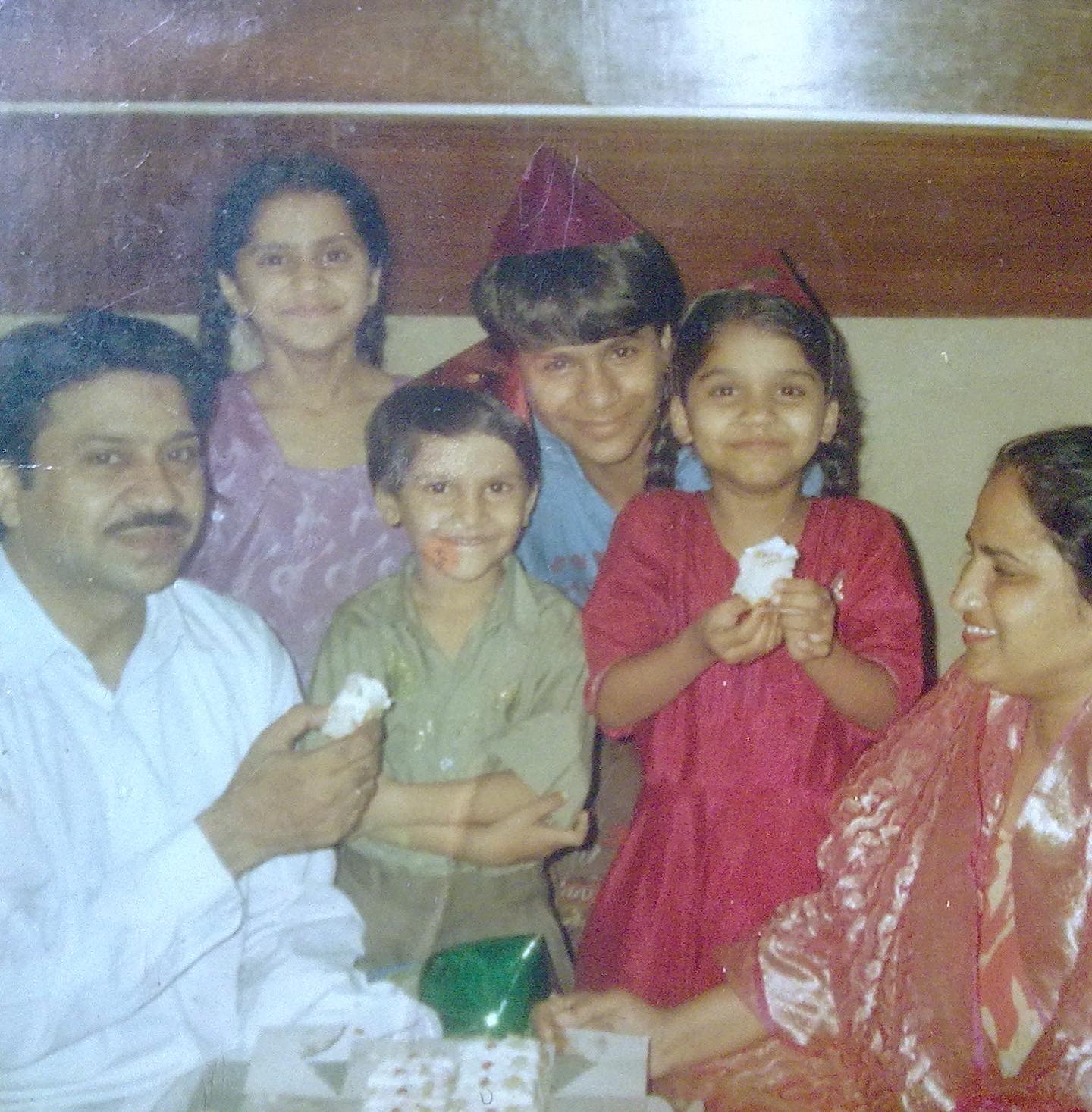 Young Sufiyan with his parents and sisters
Sufiyan says during the early '80s there was no driving force that emphasized education and also the families around him had no educational background but they were brought up in a protective and educational environment.
"It was my father's wish to make his children erudite. I was just allowed to visit the coaching institute, a family from Lucknow and our English teacher Geetanjali Mam, rest the Maulana used to visit the home to teach Arabic and Urdu…" Sufiyan sat in his father's television shop after school. "Cricket matches and television go hand in hand in sync with my interest in electronics… I used to repair TV, and remotes, and soon I was selling TV sets in my father's absence." Sufiyan says that it was APJ Abdu Kalam who inspired him to pursue Engineering. "when I was in the 12th standard, APJ Abdul Kalam visited our Anglo-Arabic School. My question was among the top five questions selected and I attended a one-to-one session with President Kalam."
President Kalam later told my father, who was among the parents assembled in the school, that he should allow me to study further. After completing his engineering In 2015, Abu Sufiyan started an e-commerce company. He along with 3 more partners launched an e-commerce website Godkonnect.com, which primarily focussed on selling artefacts of all religions. The site was shut down later. He then joined Paytm as a Data Analyst and was later, got promoted to Team Lead - Revenue Assurance at Paytm Marketplace. After dabbling with firms like Cognizant and Google he gave up the 9 to 5 job and started working as a freelancer.
He says, "I was working 24 by 7 but my passion for PDWKB overruled everything else…" Three years later, he quit his job and closed down his ventures and got interested in PDWKB on a full-time basis. In August he decided to create a trust named "Tareekh, Arts and Culture Trust '' to manage PDWKB. A year later his business was getting had started getting the attention of big clients like Gaurang Shah - an award-winning designer based in Chennai, who specializes in Jamdani weaves for Sarees and outfits, Sahitya Kala Parishad, art culture and language department of the Delhi Government thus Sufiyan took the big leap and established a separate business under his proprietorship "Tech Charmers" to manage the Digital Marketing Projects, Web & App Development, and Virtual Reality Projects.

Sufiyan was visiting a monument and there by chance he participated in a heritage walk, "the guide had no idea about the importance of the place and his vision of Old Delhi was flimsy, this made me sad and I decided to take up the initiative of organizing the heritage walks…" In March 2016, the venture PDWKB organized its first heritage walk, "We wanted people to know the real culture of Shahjahanabad and feel connected to the Old Delhi, thus our very first themed cultural walk started from the Turkmen Gate to Church to Qala Masjid to Razia Sultan Mazhar to Pahadi Imli's old library to Changezi Bazaar and finally we ended at the rooftop of Pahadi Imli…all the while we made them savou the iconic dishes of Old Delhi…"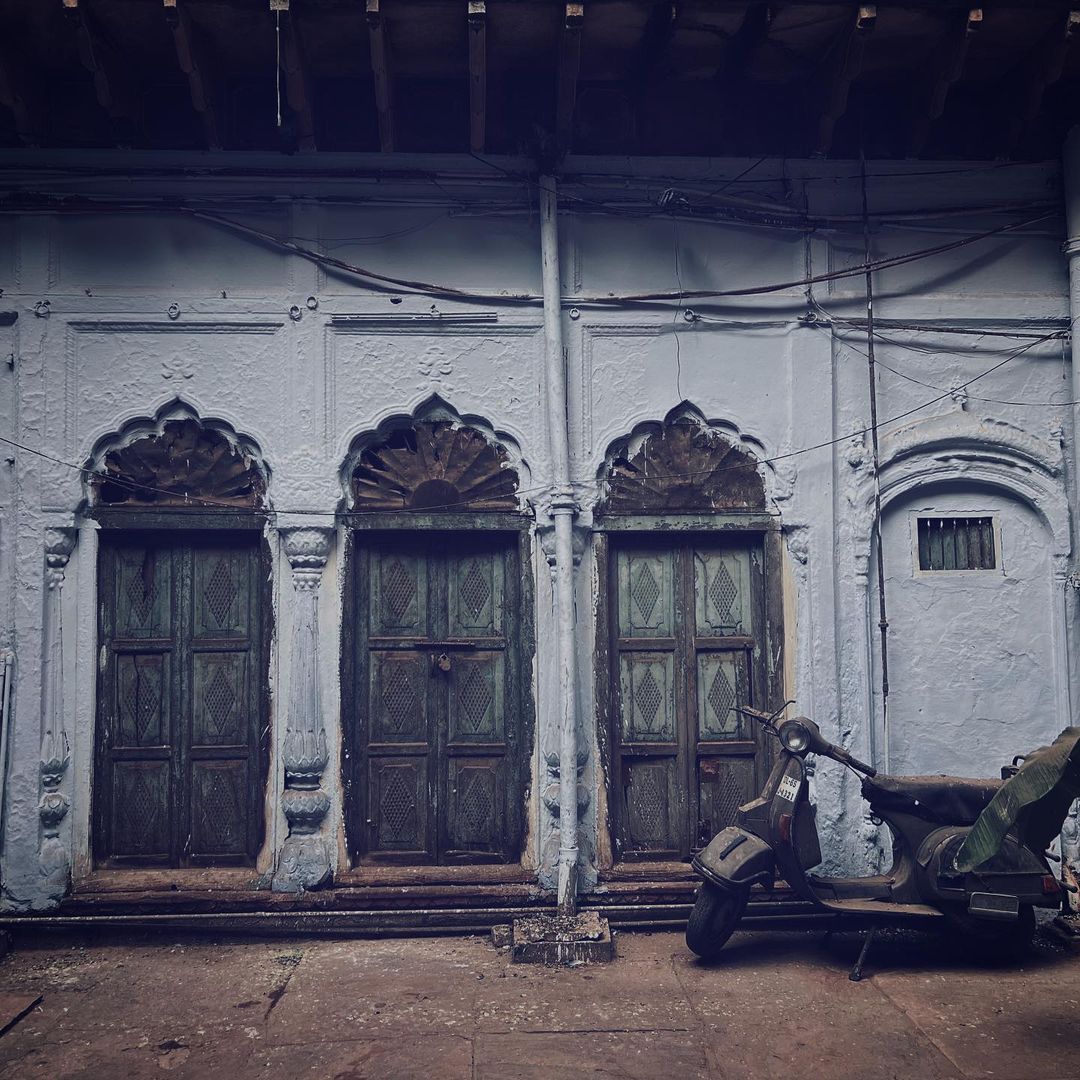 A scene as captured by the page of PDWKB
He feels that this narrative of his has helped in spreading a positive note about Old Delhi, "From Asar Ud Sanadid (narrating the events of 1857) to Twilight in Delhi (narrating 1947) to Mayank Austen Soofi's first-hand account in the year 2001 and then PDWKB is a first-hand account of Old Delhi since 2014…"
Sufiyan feels that he has been the early technology adapter and that his initiative was one of the early pages that adapted and tested the technology in real-time, "We started the concept of storytelling through pictures in 2014, short videos and avatars were a rage even back then…"
Winding up he says, "PDWB is a socio-cultural community and the first-hand witness accounts of old Delhi mood, it isn't influenced by anyone, it is the voice of people when people need it…" Looking forward he says, "It is a community voice and it'll always be there and I wish to retrieve the food culture of Old Delhi like mutanjan, shab gosht, Haleem, and various kinds of Sharbats (sweet drinks), etc."

His page played a major role in maintaining the Ganga-Jamuna tehzeeb during the 2018 temple brawl in Old Delhi, "We circulated three fact-checking videos when there was a hint of disharmony in Old Delhi and by God's grace we were able to control the situation…such is the power of community vis-a-vis social media…" Sufiyan assisted Rana Safvi in her research for her book Shahjahanabad.