New Delhi

Ever since Akbar Momin from Gujarat created 3-D paintings of Lord Ram and Prime Minister Narendra Modi, his posts showing his works have gone viral on social media and he has become a celebrity.
Speaking to Awaz-The Voice, Akbar said, he has been constantly getting phone calls from all over the world as called congratulating him. His phone hasn't stopped ringing even during the night.
"Both Hindus and Muslims are calling me to congratulate me for my paintings,'' says 69-year-old Akbar.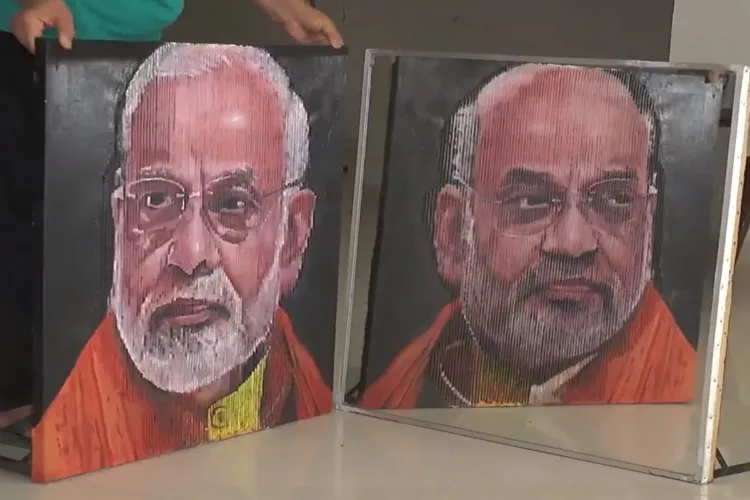 Akbar Momin's 3-D painting of Narendra Modi and Amit Shah

"It's my wish to present my paintings to Modiji and (Union Home Minister) Amit Shahji whenever they come to Gujarat," he said. Recently he received an offer of one million dollars for one of his paintings that he declined.
The amazing part of his 3-D painting is that if you see it from one angle the painting displays the portrait of PM Modi and as you move the painting to the other direction it shows the portrait of Home Minister Amit Shah.
Similarly, another painting of Lord Ram, which when brought near a pool of water reflects the image of Lord Hanuman. Akbar made a video of both his 3-D works and uploaded them on social media.
In 24 hours, his post had received a mindboggling 25 million views. He had also posted his phone number on the post.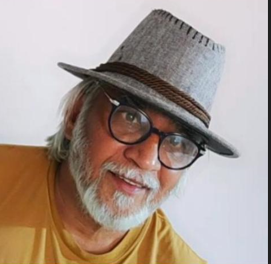 Akbar Momin
Akbar's house in Sidhpur, Patan, has been turned into an art gallery. Every Sunday art lovers visit the place to see his artwork. Leaders from Gandhi Nagar are making a beeline to see his much-talked-about paintings.
"I am an ordinary painter. Being an artist, I wish to display my talent and therefore I chose Modiji and Bhagwan Ram. I am happy I have made art, which no one else has made in India before,'' he says.
"Being a Muslim it gives me immense happiness that my artwork is building bridges between the two communities."
He says not everybody is a stone-pelter, there are good human beings in both communities.
Akbar says he picks well-known personalities for making the portrait for the purpose of faster recognition. In the past, he made portraits of Charlie Chaplin and Michael Jackson.
He says his love for art started when he was barely 10 years old. However, being from a poor family he could not afford expensive paints and canvas. Then he somehow moved to Mumbai, where he was lucky to get admission to J. J. School of Art.
Later in Mumbai, he started making Bollywood film posters but he did not like the job. After living in Mumbai for 45 years, he returned to Gujarat.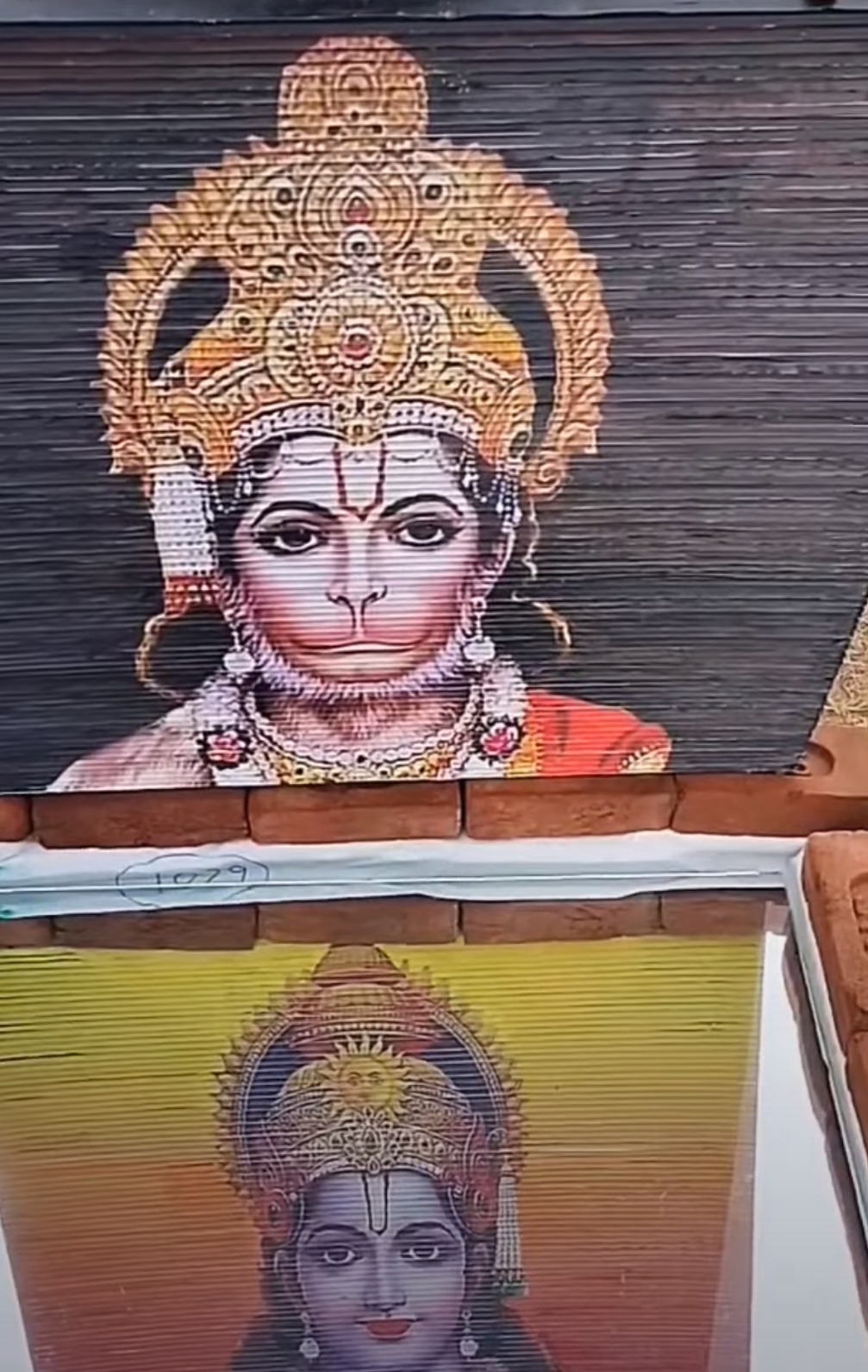 Akbar Momin's Ram-Hanuman painting
Akbar lives with his wife and two children in Patan, where he has started an offset printing business for generating a steady income to manage their lives.
However, his art has made him famous all over the world. He completes a painting in five-and-a-half months. He spends about Rs 30,000 on studio rent, canvas, and colours for one painting.
ALSO READ: Glimpses of Indian culture in Muharram procession
He operates from a 3000 sq feet studio and works for eight hours every day.