Yasmeen Khan/New Delhi
The landing of ISRO's Chandrayaan-3 on the Moon was more than just a matter of national pride for the residents of Khatauli, a highway city in Western Uttar Pradesh's Muzaffarnagar. A son of the soil, Areeb Ahmad, was in the team of scientists, and engineers, who were behind this prestigious mission to put first on the South Pole of the Moon.
Areeb Ahmad, a bright young man from the city, had worked hard to become a scientist and to be included in the ISRO team for the Chandrayaan-3 mission.
As soon as Chandrayaan-3 touched the surface of the Moon and Indians across the world erupted in a joy cry, the people of a Khatauli neighbourhood rushed to Areeb's ancestral home to congratulate his family and celebrate the success of "our boy."
As the relatives and neighbours gathered to celebrate, they recalled how Areeb always wanted to do something for the country and how he made a toy rocket as a child. Today, Areeb stands out as an example of how hard work can make young men realize their dreams in a system that offers equal opportunities to all Indians.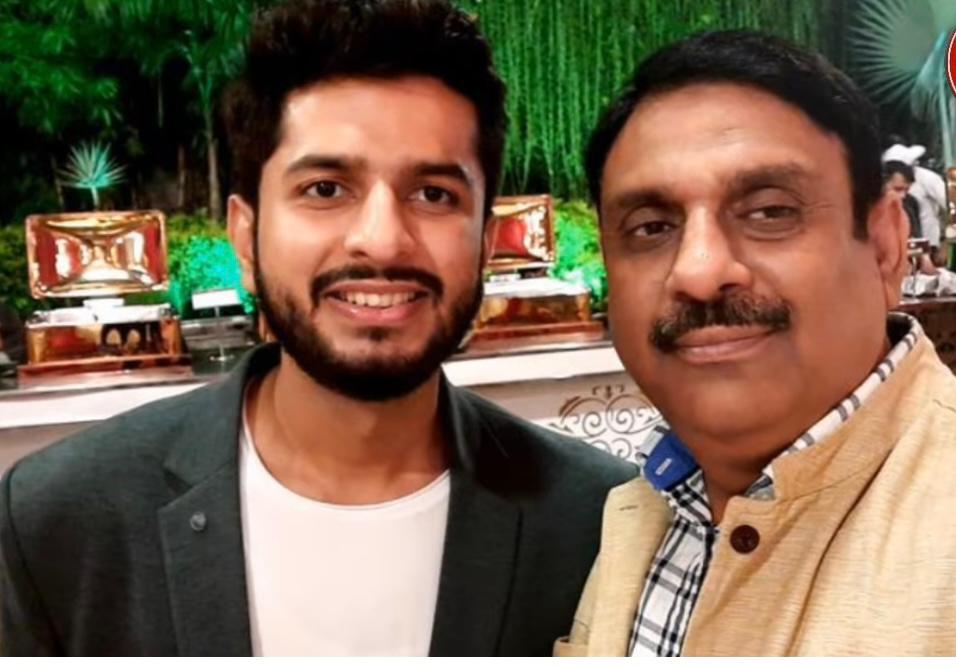 Areeb Ahmed with his maternal Uncle Mohammad Assad Farouqi
Areeb was quite nervous before the launch. His maternal uncle M Asad Faroqui, says, "He was quite anxious before the launch. He was so involved that he did not even bother to go for a haircut."
His family says Areeb was the topper in his class X and secured 95 percent in 12th Standard exams. Pursuing his dream of becoming a space scientist, he graduated from Jamia Millia Islamia in mechanical engineering.
Later, he joined the IIT Kanpur for higher studies. His first job was with the Food Corporation of India.
Meanwhile, he sat for the ISRO's Centralised Recruitment Board 2019 Examination for the post of scientist and topped it. Though initially his family wanted him to go for All India Civil Services his heart was in rocket science and he chose space exploration.
His father Qazi Mehtab Zia said, "Usually children are known by the achievements of their parents. But I am the fortunate one who will be recognized by the achievement of my son." He said he always had a feeling that Areeb would make the family proud one day, but luckily, he has now made the whole nation proud by his contribution towards the successful mission.
"Now in my locality, everybody is congratulating me, even those who didn't know me are identifying me as Areeb's father," he added.
Areeb's mother Nazneen, said, "When I used to see his struggle and watch him study all day I was worried about his health. I am very happy today that his hard work paid off."