A couple praying before boarding their flight from Srinagar to Jeddah for performing Hajj (PIctures: Basit Zatgar)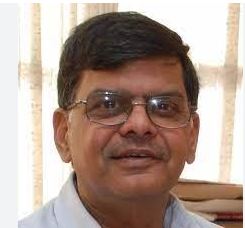 Pramod Joshi
It is a day in November 2003 when the then US President George Bush Jr. said at a function on democracy that India has done a wonderful job in building a democracy and a multi-religious society. He said that Indian Muslims have proved that Islam can be reconciled with democracy.
George Bush also mentioned in one place that there are no Indian Muslims in the Al-Qaeda network. Although efforts were made to incite Indian Muslims after the Babri Masjid and Gujarat riots, these had no long-term impact.
Even before that, the Muslims of India did not join either the 'Mujahideen' who fought against the Soviet army in Afghanistan in the 1980s, in any significant number. Today the situation has changed even more. The role of Muslims in Indian culture and democracy is a complex topic yet quite interesting.
The population of Muslims in India is almost equal to the population of Indonesia and Pakistan. Compared to the large number of citizens of the West Asia who are seen fighting in foreign wars, Indian presence is negligible. The percentage of the fighters of these countries in comparison to the total population is very high.
Indian Muslims have rejected global terrorism. The reason for this can be found in Indian society and culture. We will always have to keep in mind that India, which was partitioned based on Islam, still has almost as many Muslim citizens as there are in Pakistan. Muslims wanting to stay in India surely must have some logic.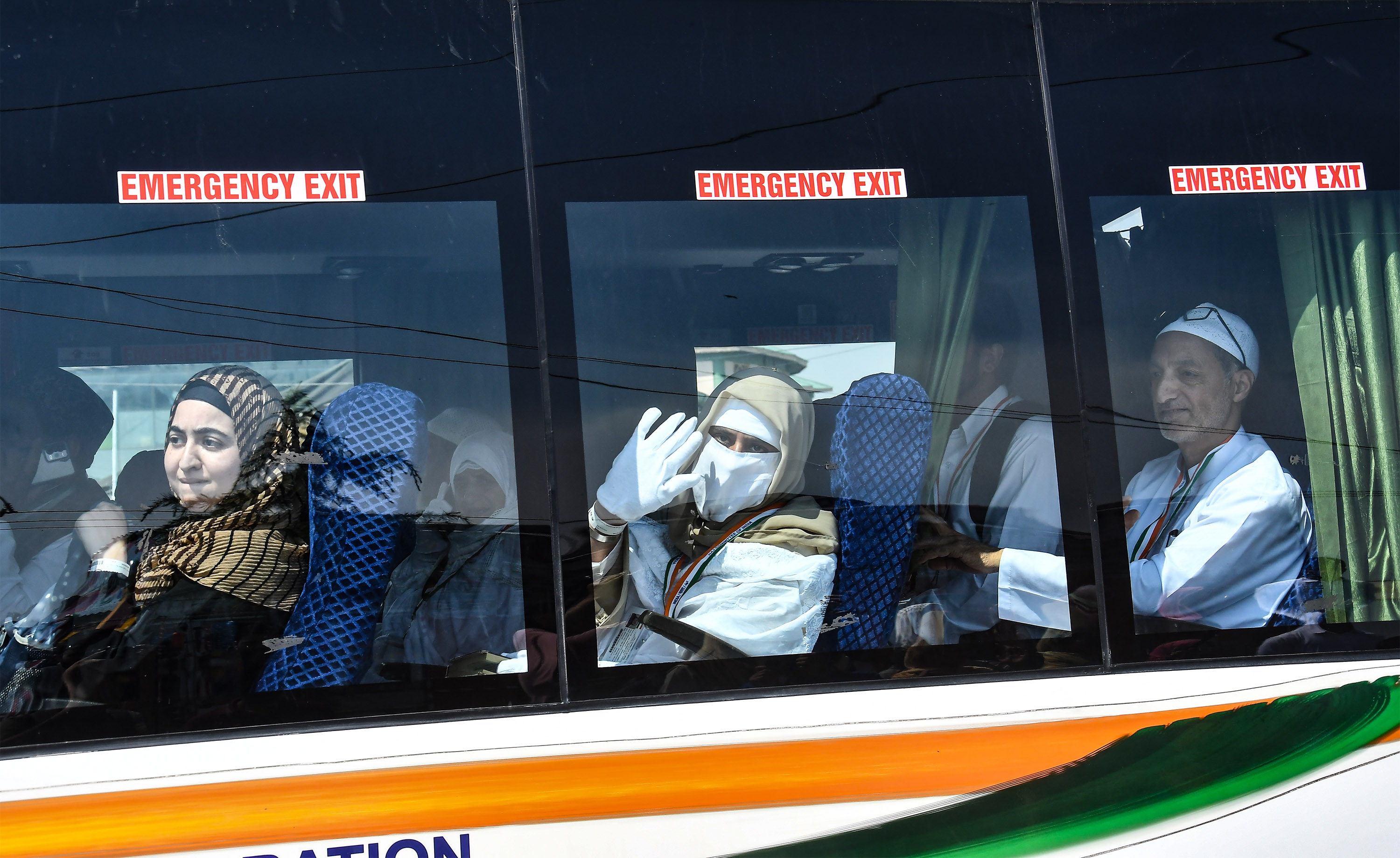 Pilgrims headed to Saudi Arabia for Hajj on the way to the airplane at Srinagar International Airport
Muslims surely don't need to prove their patriotism. Those making counter-terror strategies should think deeply about how cultural-and emotional reasons have keep Indian Muslims attached to their land.
Surely, there are extremist elements among them, but they are in limited numbers. Significantly, while globally a sizable population is on a collision course, Indian Muslims are relatively far from it. There are poisonous things in our life from both sides. They also react, but the country's judiciary and responsible citizens prevent this arrogance from growing.
Indian Muslims have imbibed the pluralistic culture of their country. It is possible only in India that singers like Mohammed Rafi sing 'Man Tadpat Hari Darshan Ko Aaj' to Naushad's tune. The lyrics of this hymn were written by Shakeel Badayuni. Rahi Masoom wrote popular serials like Mahabharata. Poets like Jayasi and Raskhan are our heritage.
Still, some people have doubts about the patriotism of Muslims. He and probably a large number of Muslims are not aware of some facts, which would be better cited. We know that Iqbal has given 'Saare Jahan Se Accha', which is sung and played on every national occasion.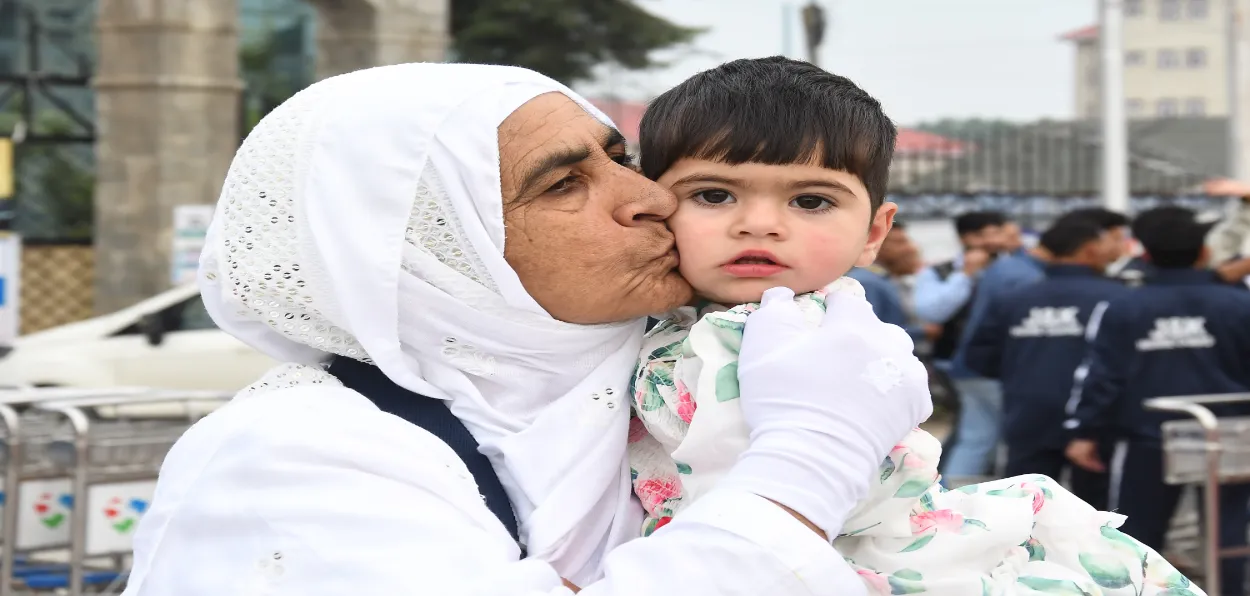 An emotional moment for a grandmother leaving for Haj pilgrimage
Yusuf Meherali was the one who gave slogans of 'British Quit India' and 'Simon go back'. 'Jai Hind' was adopted as the national address by Netaji Subhash Chandra Bose, but it was given by Zain-ul-Abidin Hasan, who was also the commander of the Azad Hind Army. Maulana Hasrat Mohani gave the most popular slogan 'Inquilab Zindabad' in the country.
There is no need to explain the role of Muslims in India's national movement. The first freedom struggle of 1857 was fought by Hindus and Muslims together under the leadership of Mughal emperor Bahadur Shah Zafar.
After this, within two years of the establishment of the Indian National Congress in 1885, Badruddin Tyabji of Mumbai became its President. His brother Kamruddin Tyabji also participated in it. This tradition goes from Maulana Azad, MC Chagla, Humayun Kabir, Zakir Hussain, and Fakhruddin Ali Ahmed to APJ Abul Kalam. Not only the leaders, but the majority of the Muslims also had a huge participation in the national movement
The participation of Muslims in sports and cultural life is known to all. The Indian cricket team has been playing since 1932. The first team that played against England had Mohammad Nisar, Wazir Ali, Nazir Ali, and Jahangir Khan were members of the team.
Since then, Iftikhar Pataudi, Mansoor Ali Khan Pataudi, Ghulam Ahmed, and Muhammad Azharuddin also got the chance to captain the Indian team. Apart from these, there are many other names like Mushtaq Ali, Salim Durrani, Abbas Ali Baig, Syed Kirmani, Zaheer Khan, Mohammad Kaif, Mohammad Shami, and Irfan Pathan.
From Dilip Kumar, Madhubala, Meena Kumari, Naushad, Ghulam Ali Khayyam to Naseeruddin Shah, Aamir, Shah Rukh, and Salman Khan, don't know how many Muslim artists have contributed to Hindi cinema. This contribution is in every field of art.
Islam's outlook is universal; but the Deobandi and Barelvi ideas are indigenous. Jamaat-Islami and Tablighi Jamaat have flourished and developed in the Indian environment. The influence of West Asia on them is relatively less. They emphasize the Indian identity.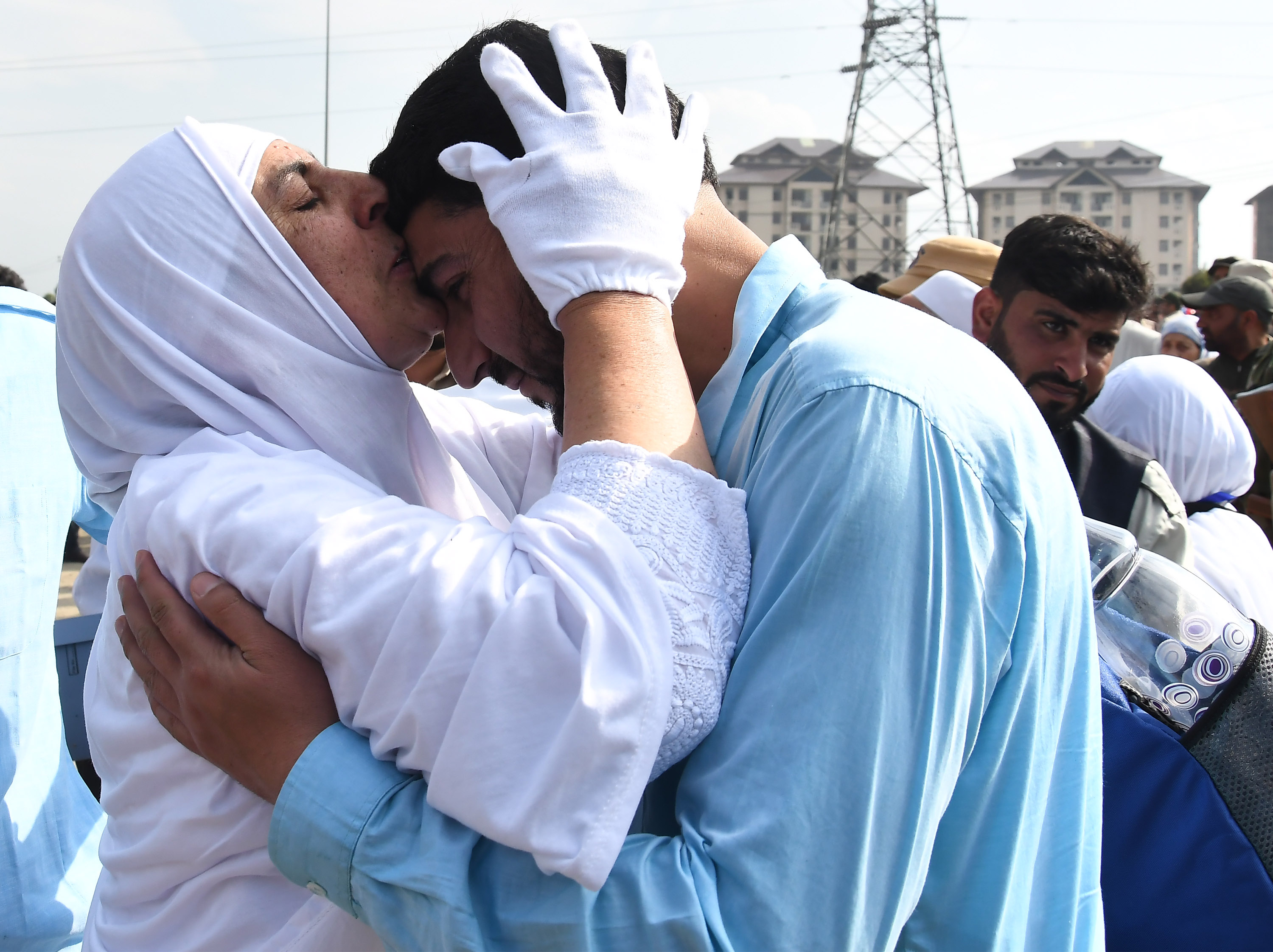 In January 1937, Maulana Hussain Ahmed Deobandi said in a gathering in Delhi, in the present times, nations are made of autumn (plural of the homeland). On this, Iqbal had called this thing un-Islamic. That debate between Iqbal and Hussain Ahmed Madani shows that such a vigorous debate on the relationship between religion and nation is possible among the Muslims of India. This debate continues even today.
Before Iqbal, in the nineteenth century, Sir Syed suggested Muslims adopt modern education and outlook. The Aligarh University created by him produced a large number of nationalist Muslim scholars.
There are three phases of Iqbal's ideological development. Most of his compositions in 1901-1905, including 'Sare Jahan Se Accha' and 'Naya Shivala', are dedicated to the Indian nation. He wrote, 'I have understood in stone idols that you are God, every bit of my country is a deity.'
During1905 to 1908 the philosophical side is visible in his works and his works from 1908 to 1938 are dedicated to the Muslim community. By that time the concept of Pakistan had started emerging, but what it meant was not clear.
After partition, the status of Muslims in India and their role in the nation-state has again become a matter of thought, which continues till now. It is also necessary for this discussion that they take full advantage of the education of modern subjects and join the mainstream.
Although I am not aware of any reliable survey, I believe that if the opinion of the Muhajirs who went from India to Pakistan is sought, a large number of them would say that the partition was a mistake. Let bygones be bygones. We could still live together as neighbours. In the sixties, people used to come from Lahore to Amritsar on cycles to watch the film 'Mughal-Azam'.
The communication between India and Pakistan was amooth till 1965, when Pakistan Army launched 'Operation Gibraltar' and it changed the equation. Today due to the strict visa process of both countries, it has become difficult to visit each other.
The truth is that India and Pakistan are different countries and there is a need to maintain good neighborly relations between the two. There is a bread-and-daughter relationship between the two countries. Whenever there is a terrorist incident between the two countries, these families are the most hurt.
Recently the Prime Minister of India has inaugurated the new building of the Parliament. There is a mural in this building with the name 'Akhand Bharat'. The Government of Pakistan has officially expressed protest regarding this. 'Akhand Bharat' is a cultural concept. It may be that someone's political wishes are related to that India's 'Akhand Bharat', but the truth is that India and Pakistan are different countries.
The presence of Taxila in the political map of Pakistan is also a shared cultural reference. Many scholars of Pakistan connect with the old history, and nothing else.
In 2015, when ISIS spread terror from Iraq to Syria, less than 100 Muslims had joined the group. It should be noted that Muslims population in India was around 18 crores.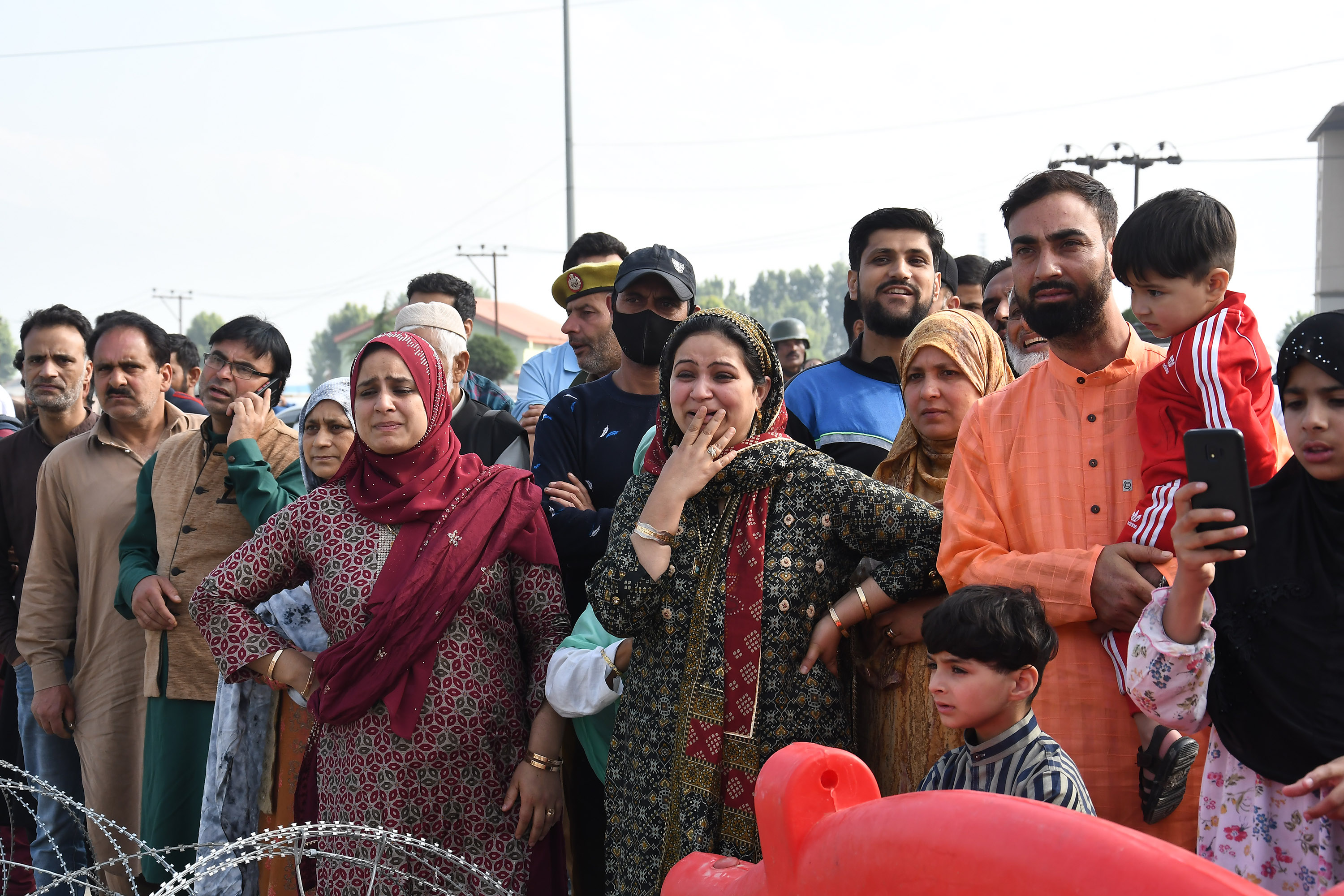 Relatives seeing off the pilgrims headed for Hajj
Reports about the arrest of 155 Indians from the battle zone of Syria-Iraq also poured in. This number was negligible considering the number of more than 30 to 40 thousand fighters from 85 countries. More than 4,000 fighters come from Europe, of which more than 1700 were from France. There were more fighters from Maldives than India.
According to former Indian diplomat Talmiz Ahmed, Indian Muslims have rejected the terrorist ideology because of the Ganga-Jamuni environment in which they live. According to David Heyman, former assistant secretary of the US Department of Homeland Security, Indian Muslims represent the country's plural cultural identity.
A significant proportion of Indian Muslims belong to Sufi traditions that evolved in the Indian conditions. Sufi ideas combined with the country's Bhakti movement have given rise to a composite culture over more than 500 years. Organizations like Al Qaeda and ISIS are inspired by Salafi-Wahhabi ideas, which have less influence in India.
Apart from all these things, the economic condition of Indian Muslims is also a big reason. They are so attached to their livelihood that they stay away from violent activities. India's traditional social and family values prove to be important here as well. There is pressure from their families on them. It is easy for the citizens of the countries of West Asia to travel to Turkey, Iraq, Syria, or Afghanistan, but it is not easy for India.
ALSO READ: How Pak terrorist Mast Gul tried to annihilate Sufism in Kashmir and failed
Look at it from the perspective of the media. There are many miseries in front of the Indian Muslim, but he has faith in the Indian nation-state. Media also has a role in maintaining this faith. This role needs to be improved.
The author is a veteran journalist formerly with Dainik Hindustan