Yunus Alvi/Nuh (Mewat)
The Cricket World Cup has given a chance to the India-born Samiya Arzoo, wife of Pakistan cricketer Hasan Ali, to visit her parents after four years of working in Dubai, marriage, and motherhood.
Sanuya Arzoo belongs to Chandaini village in the Nuh district of Haryana. She is working as an engineer with the Air Emirates. She and her daughter have taken time off from being with the Pakistani delegation for the World Cup to be with their family.
Interestingly, Hasan and Samiya's 2-year-old daughter, Helena Hasan Ali is visiting India for the first time.
Family sources say, that while Hasan Ali is with the team at Ahmedabad, Samiya and Mewat came to Delhi a day ago. As soon as Hasan Ali's name was included in the Pakistan national team, Samiya's family started the countdown to meet their daughter, grandchild, and son-in-law.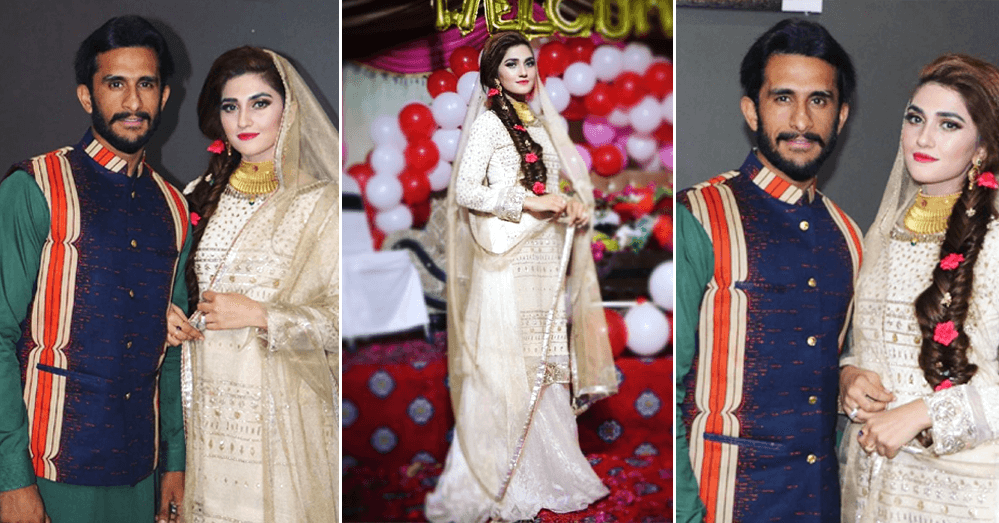 Samiya Arzoo is staying at Gurugram with her parents and siblings at her father's apartment. The family says her relatives are eagerly waiting for them in their native village Chandaini.
However, her family has kept Samiya Arzoo's plans a top-guarded secret given protocol and security.
Samiya Arzoo's father Liaquat Ali told this reporter that at home all the food prepared at home is of Samiya's choice.
Samiya Arzoo's brother Akbar Ali Chandaini told reporters that Samiya had crossed the border of India on Tuesday. Their father Liaquat Ali picked them up from Wagah.
He said that his brother-in-law Hasan Ali has come to India to play World Cup cricket. Due to the protocol of the cricket team, he cannot come to visit them. He is expected to visit Samiya's home and meet all members of her family after the World Cup cricket is over.
He said that Samiya Arzoo reached her parents in Gurugram late at night. She will soon come to Nuh and village Chandani.
Hasan Ali with Samiya

Samiya's father Liaquat Ali has held the position of BDPO in Gurugram. The rest of the joint family - Samiya's uncles and their families - live in the village Chandani.
Samiya Arzoo married Hasan Ali on 20 August 2019 at a hotel in Dubai. The duo had met in Dubai, where Samiya works as an aeronautical engineer.
Samiya has obtained her B.Tech (Aeronautical) degree from Manav Rachna University, Faridabad.
She has also worked with Jet Airways.
Samiya's family has a connection with Pakistan. According to Liaquat Ali, Sardar Tufail alias Khan Bahadur, former MP of Pakistan and Chairman of Pakistan Railway Board and his father are brothers.
His family currently lives in Kachchi Kothi Naiyaki in Kasur district of Pakistan. He said the family branch in Pakistan helped them finalise Siama's wedding.
ALSO READ: World Cup 2023: Why is Nuh's Liaquat Ali keen to meet Pakistani pacer Hasan Ali?
Hasan Ali and Samiya's daughter Helena was born on 6 April 2021.