New Delhi
It's said that cleanliness is half the faith. While safai karamcharis play an important role in the cleanliness of our public spaces during the month of Ramazan and even otherwise, they are the most ignored workers and their work does not get the due recognition.
However, a group of people from Southeast Delhi's Jamia Nagar decided to honour these workers during the month of Ramazan.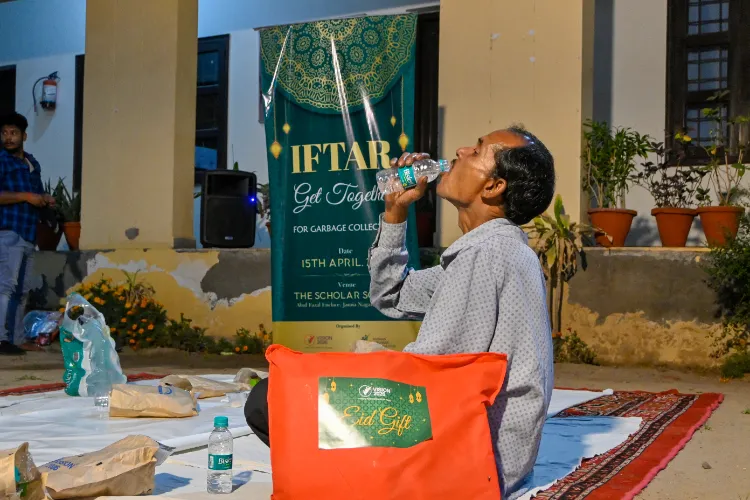 Scene from the Iftaar party

NGO Vision 2026 organized an iftar for workers who pick up garbage pickers from houses in Okhla. The Iftar was organized at the Scholar School. In all, 60 janitors participated.
They were served food and also given a gift of kurta-pajama and hygiene kit to each.
On this occasion, the Councilor of Okhla Ward 188 Ariba Khan joined the janitors for Iftar. Ariba Khan said everyone was grateful to the guests for playing a key role in cleaning the area. "It is because of this that we live in peace in our homes, you are the real heroes of the society. We will also pray for your well-being.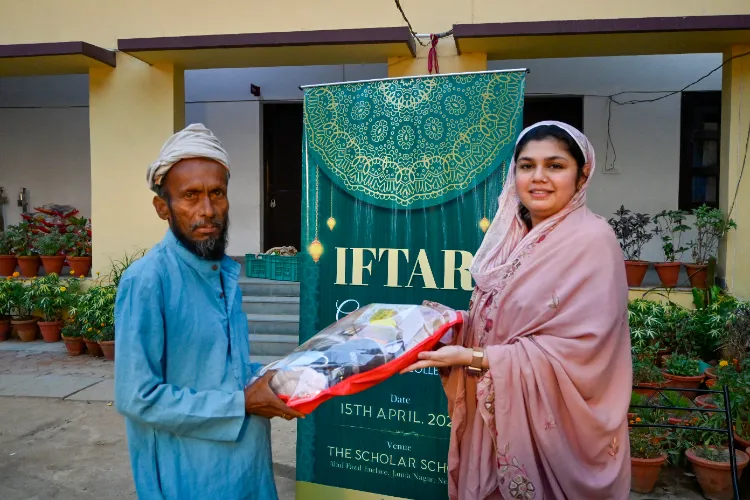 Ariba Khan giving away Eid gift to a safai karamchari

Vision 2026 Health Manager Dr. Arif Nadvi told the janitors, "We are grateful to you for accepting our invitation."
Speaking on the occasion, Dr. Habibur Rahman, of the Social Work Department of Jamia Millia Islamia, said that the safai karamcharis' role in the development of the country is significant," You are an important link in the mission of cleanliness. I thank Vision 2026 for providing me an opportunity to break my fast with you; It has become an abiding memory for me.
ALSO READ: Nishat Jahan broke taboos and joined 50,000 skilled women toilet makers of Jharkhand
In Okhla Jamia Nagar, hundreds of garbage collectors, who mostly hail from West Bengal and Assam, work to keep the area clean.