Nakul Shivani/ New Delhi
A couple of years after her father had expired, Geeta (name changed) had no one but her mother to look up to in moments of her weakness. She was her strongest pillar of support, rescuing her from situations she fell into without knowing how to wriggle out of.
All looked good till 2017. That is when her mother too passed away after a prolonged illness. Geeta fell into depression, suffered anxiety pangs and went into a shell. She had no emotional support. Her close relatives too started deserting her, leaving her to her own fate. Unfortunately, Geeta was not strong enough to cope with the anxieties of life she had fallen into and found it difficult to overcome the grief.
She often contemplated suicide - till, on the insistence of a common friend she picked up the phone and called up Nowsheen Yaqoob. That one phone call on a sultry summer afternoon changed Geeta and made her fall in love with life again.
"I allowed her to cry. She cried for more than an hour. It helped her pour out all her pain and anxiety," says Nowsheen a life coach who has made changing people's lives for the good her mission.
"My first priority was to teach her the 'Yes I can' attitude. She suffered from self-image issues, thought her life was good for nothing, the trauma was too much for her to take," she says about Geeta.
A few telephonic conversations and Geeta knew she had someone who could replace her mother as her emotional pillar. Today, Geeta is happily married, socialises and wants to make up for all the lost time.
Geeta is just one of the many, Nowsheen has helped overcome trauma, stress and anxiety. Born in Srinagar, this former aviation professional gave up her glamorous job to work with people who needed hand-holding to live life again.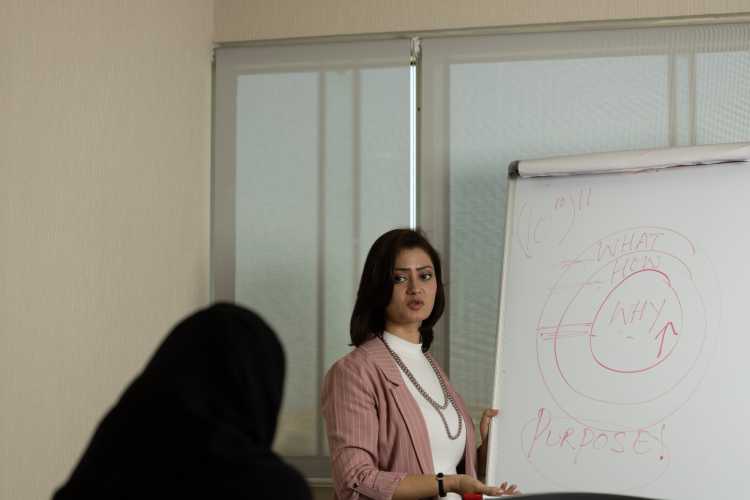 "People hesitate to talk about mental health issues" - Nowsheen Yaqoob
A product of Iqbal Memorial Institute and a qualified architect, Nowsheen is based in Dubai but travels regularly to India to counsel individuals and corporates in an effort to help them upgrade themselves, love life and become better individuals.
Growing up watching planes fly, she always dreamt of working in a profession that allowed her to fly and travel the world. But after spending more than a decade in the aviation industry she realised that was not her calling. "I loved connecting with people. During my course of my interactions, I realised there were many people specially children who were failing to realise their potential because of some trauma they were carrying".
"I wanted to help people with personal challenges, specially women. Those who came to me to seek help, I patiently listened to their stories. Everyone has a story to share," she says.
Moreover, her demanding job made her very lonely, negative and bitter. She had a choice either to continue her life the same way or take corrective measures. She was stressed and she sought help from within herself. She let her inner voice speak. "There came a time, I was devastated, felt not enough empowered".
Realising there are many in the world like her waiting for some guidance to come out of the turmoil, Nowsheen gave up her job to help people understand the beauty of life.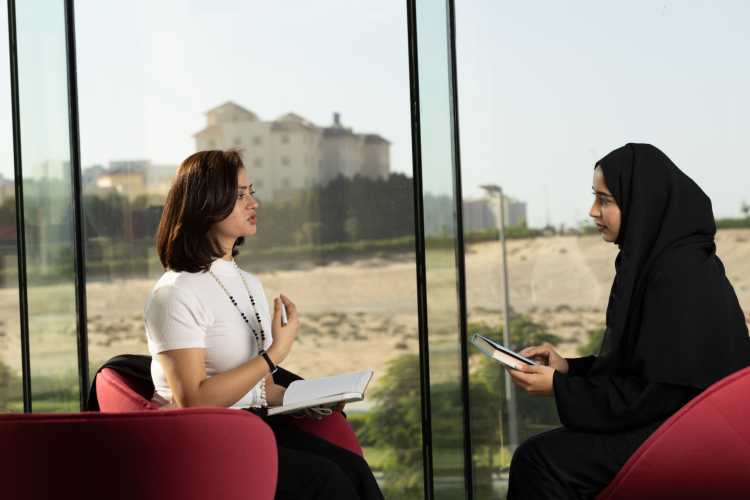 "Everyone has a story to share" - Nowsheen Yaqoob
It was during the Covid-induced lockdown that Nowsheen further saw people's anxiety levels pierce even higher. "It was disturbing to see how some people were not able to manage their emotional well-being", she says.
Even though she was occasionally working on helping people improve their lives, she wanted to structure it better. Having already given up her job and settling down to spend quality time with her family, she now allowed even more and more people to connect with her to seek her help.
She floated Auracious Global, a human development company to work on human behaviour and impart mindset training.
She now has people from across the globe calling her up to seek counselling, multi-national companies inviting her to conduct workshops for their employees and top-notch CEOs seeking her out to help them lead a more balanced life.
"Mental Health is a taboo in our society. People don't want to talk about it. Even if you have an emotional issue, you want to create an artificial shield for the society, pretending everything is fine with you," she says talking about why it is important to talk and open up emotionally.
To further elaborate she says, "The problem lies in lack of awareness about the subject. Its like having a misconception about a particular religion because of a lack of understanding of that religion. Apply the same logic here, and you will know why people hesitate to talk about mental health issues. We must open up and increase awareness."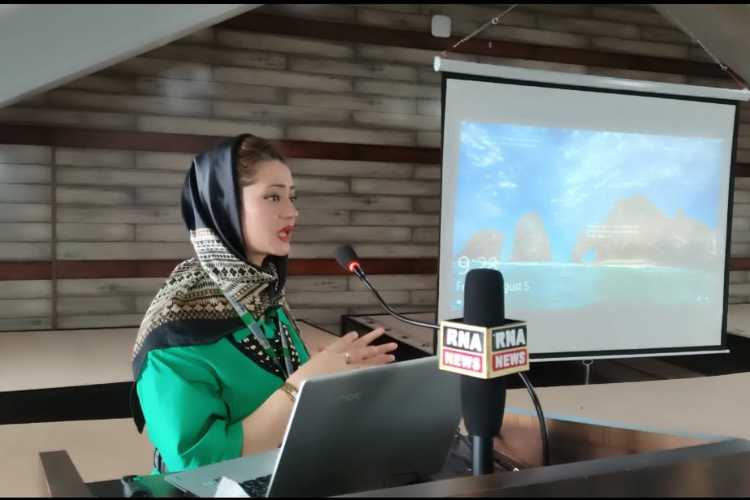 Nowsheen has students, housewives and CEOs seek her help
Most of her clients are in the age-group of 17-50 years. "I find people today are unable to regulate emotions," she says. "A lot of people carry a childhood trauma that manifests in their personalities when they grow up. A lot of the problem also lies in the way we parent our kids. Parents need to have better emotional connect with children, teach them the right values."
Nowsheen believes that if the right environment is given at home during childhood, a lot of mental health issues will not arise. "The main problem is that people are incapable of handling stress. That training must come in childhood itself."
Herself raised by a single mother, and having faced a not very smooth childhood, Nowsheen empathised with the stress levels people were going through. "I could relate to people's problems. I understood their pain. At a level, we all humans are emotionally weak. Some people can do without counselling, some need deep hand-holding."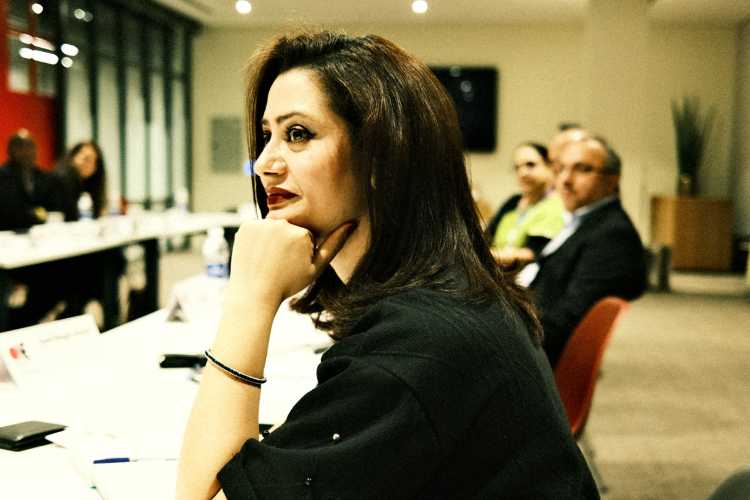 "At a level we all humans are emotionally weak" - Nowsheen Yaqoob
To de-stress while some people take refuge in alcohol or drugs, others fall for excessive use of social media. This leads to people gradually wrapping themselves into a shell. "I try to drag them out of that cocoon, even better if I can help people to realise how deep an abyss they can fall into if they don't admit there is a problem", she says talking about her mission, her goal in life.
ALSO READ: 'Main tooti Nahin': Kashmir's first women canoeist Bilquis Mir
Having worked with people from across a cross-section of society, and seen their lives change following deep conversations, Nowsheen believes, it's the joy of life that people need to discover. "Joy is the basic emotion. We must be joyful in all situations, no matter what the adversity," she says before attending a call from a Kashmiri boy who wants to find the way out of his drug addiction.