Mohd Akram/ New Delhi
Shrine of the Sufi saint Nizamuddin in Delhi is a meeting point for people of all religions. Thousands of people throng the shrine on a daily basis.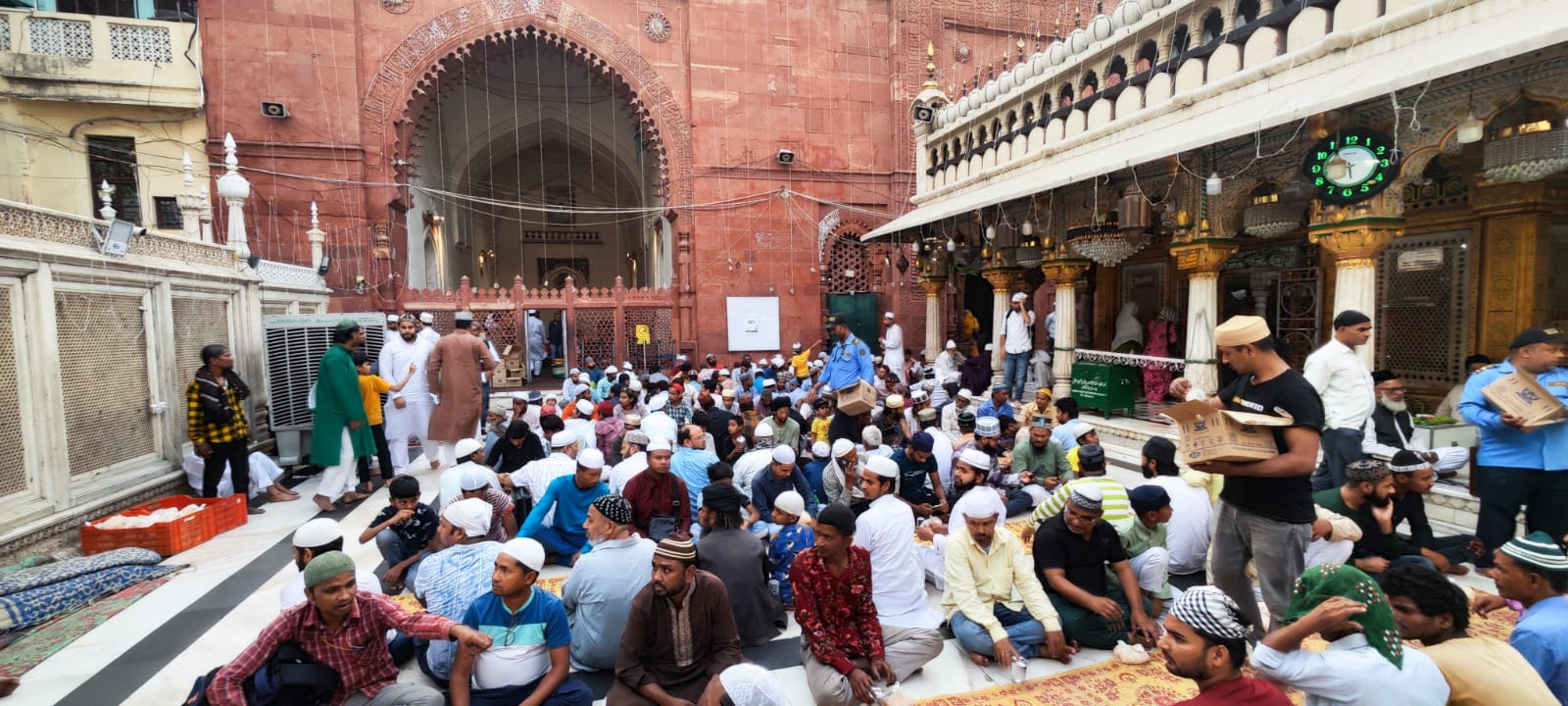 The shrine has a different vibe during the month of Ramazan as for Iftar(the meal Muslims eat at dusk after fasting from dawn) the Dastarkhan (table cloth) is spread lavishly. People of all religions sit in rows and savour the delicacies at the time of Iftar.
People come with families to break their fast during Ramazan.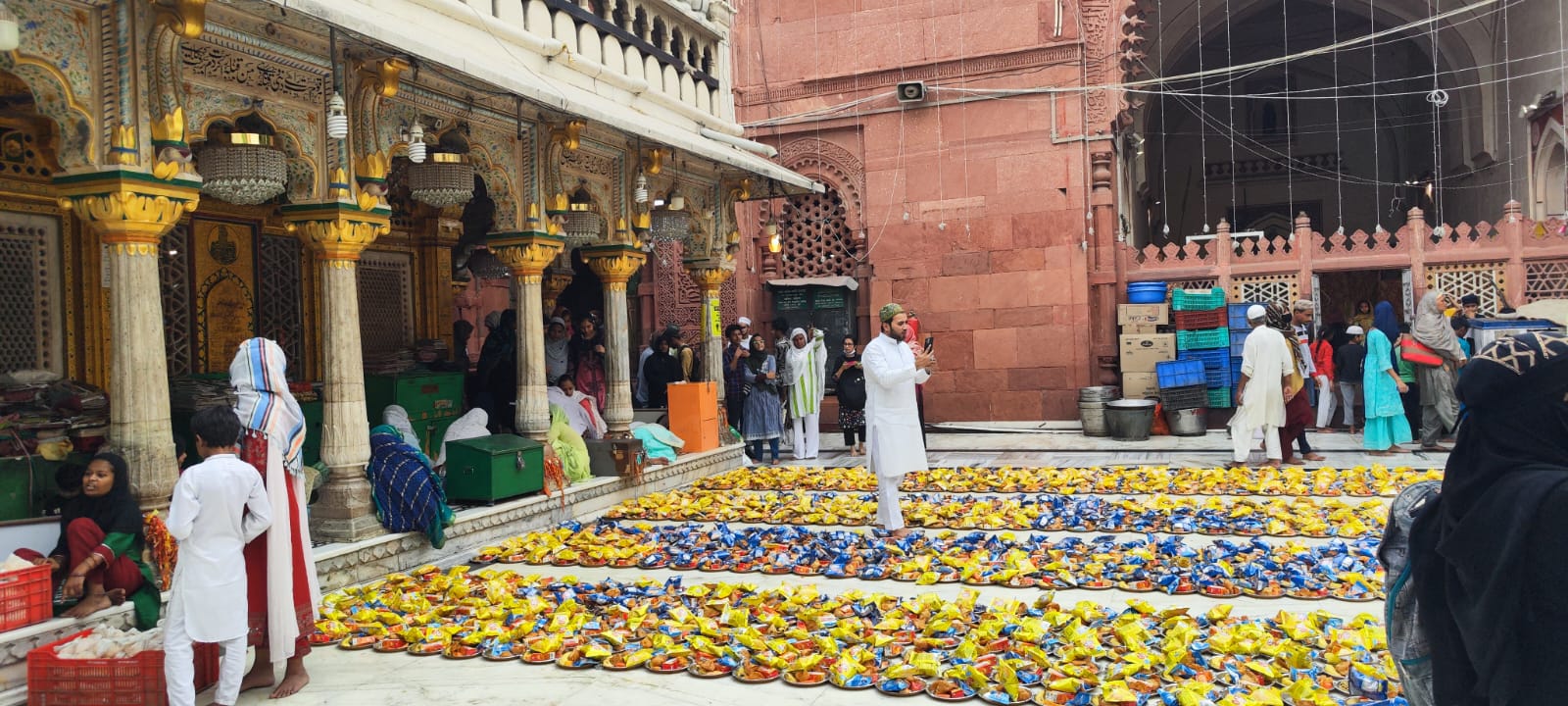 The preparations for the Ifar meal starts an hour before dusk and as the sun set, the streets near the shrine are filled with kiosks selling dishes like seekh kebabs, haleem, pakodas.
The scene at the shrine is similar to that of Old Delhi's Jama Masjid, Jamia's Zakir Nagar and Shaheen Bagh.
A loud siren goes off at the time of dusk, people break their fast by savouring the dates after which they relish fresh fruits,fritters, samosas, jalebi, dry gram dal, roohafza milk sherbet and a glass of canned juice.
The evenings after Iftar at the shrine are filled with people listening to Qawwalis which on normal days happen only on Thursdays. The shrine of Nizamuddin has been the center of faith for hundreds of years. Amit Kumar, a resident of Aligarh, Uttar Pradesh, has deep faith in the shrine, he says, "I come here every year in the holy month of Ramzan and take blessings."
He further says, " it feels very good in the evening. People of all religions break their fast at one place. This is our culture."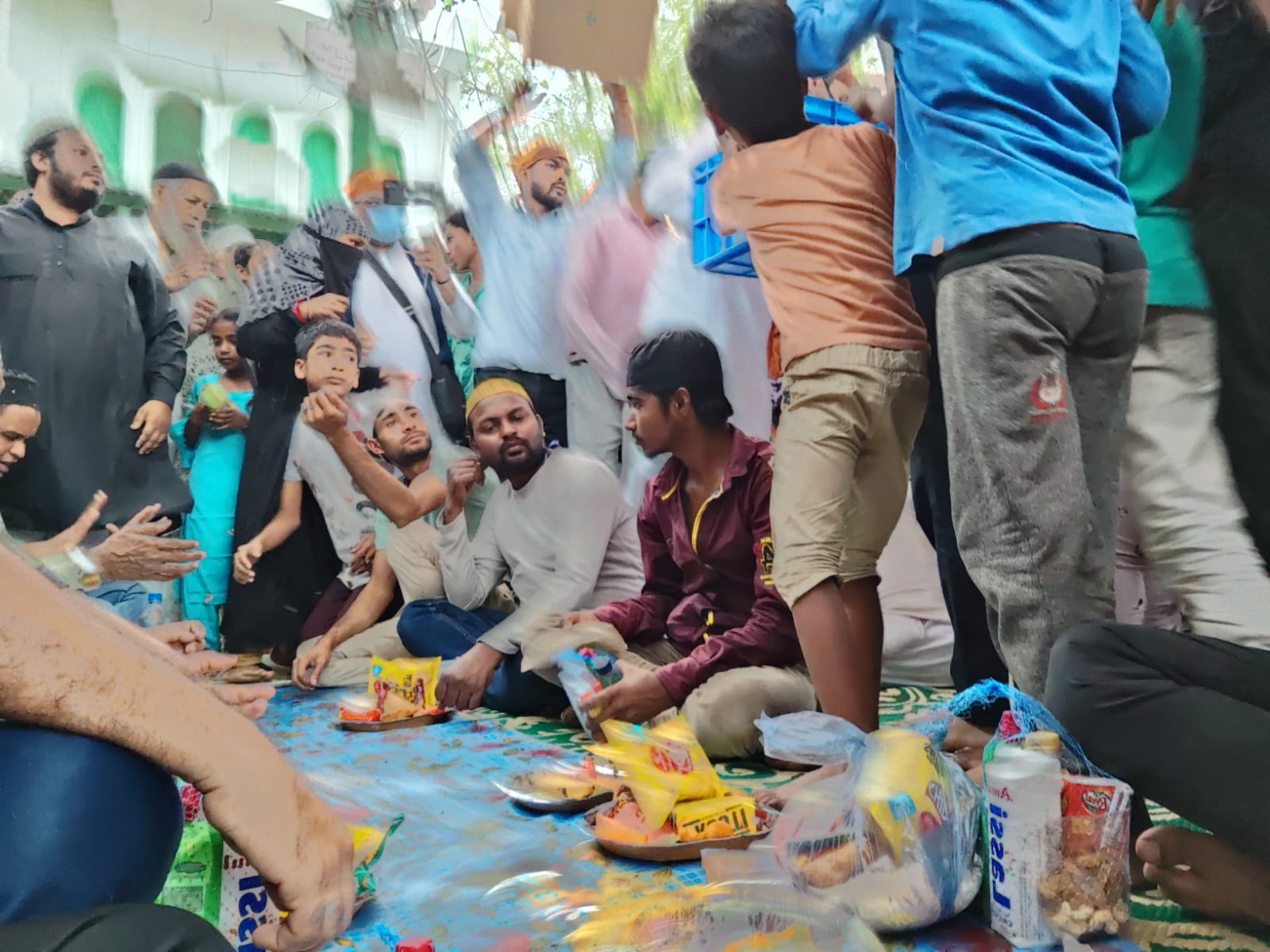 Whereas, Anand Kumar, a resident of Ambala, Haryana, reached the dargah with his family and after participating in the collective Iftar, sat in a corner. Anand told Awaz the Voice correspondent that their relationship with the shrine is ancestral, "We come here two to three times a year and go home after taking Baba's blessings."
(The story is translated into English by Shaista Fatima)