Malati Sarma / Bilashipara (Assam)
Moinul Haque of village Bilashipara in Dhubri district of western Assam once lived in appalling poverty and even had to go hungry on many days. Having worked his way to a better life, this man in his late forties is now providing livelihood to 300 families but also ensuring they get basic amenities of life.
Owner of a brick kiln that he set up to address acute poverty in village Takimari, Ranigunj, a Muslim village of Assam
Not only he pays wages to his workers, but he also provides them with the basic facilities of education and health, and he also ensures drinking water, healthcare, and education for the children of brick kiln workers.
In a conversation with Awaz -The Voice, the soft-spoken Moinul Haque alias Baltuk said that as a child he had to work hard to survive.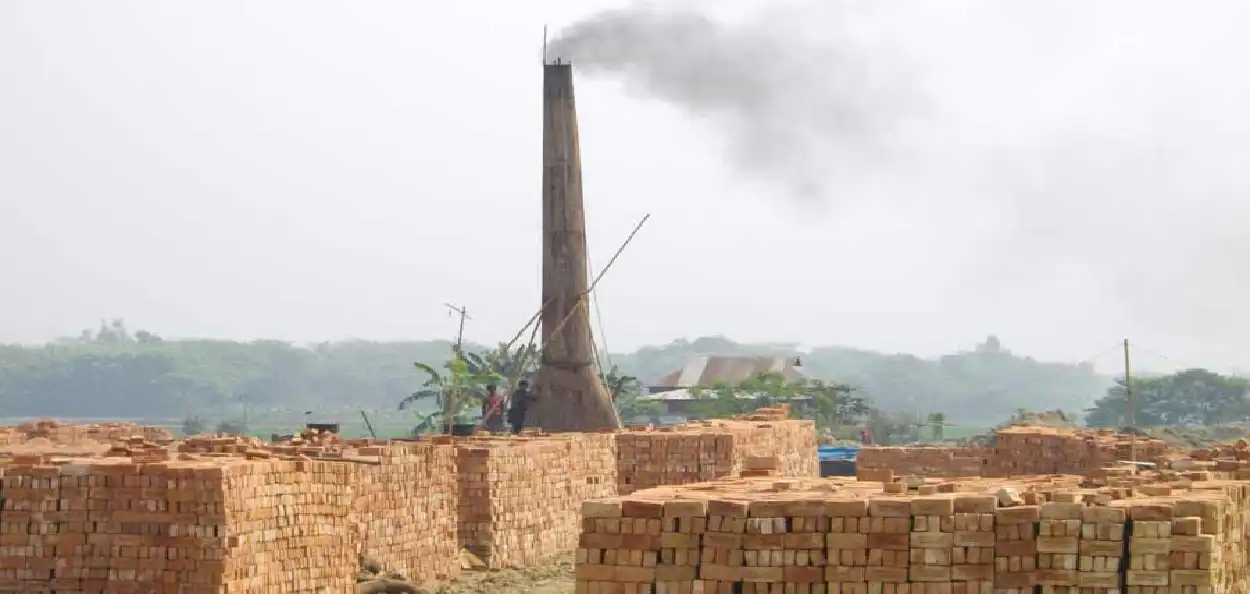 Brick Kiln owned by Moinul Haque

He was born in Chokapara-Naoda, a backward village in the Lakshiganj area of the Bilashipara subdivision. His father, Sabed Ali, a fish trader, and his mother, Manuwara Bibi, a domestic help, had many dreams for their children yet no means to fulfill them.
Moinul's parents enrolled him in a nearby government primary school even as the sustenance of a family comprising two sons and four daughters was getting difficult for Sabed Ali.
As luck would have it, Sabed Ali's health started falling.
"It was difficult for us to support a family of eight and take care of my father. As a result, sometimes we had to go to sleep hungry. One day, I finally dropped out of school due to poverty. I was eight years old.
"I was thinking about how I could support my family. I started baking papad at the street corners and selling them. After making some money, I started selling betel nuts (Tamol) along with papad on a table perched on the roadside," he said.
Within 3-4 years, he expanded his small shop into a grocery store.
Moinul was just beginning to flourish in his trade when his father, Sabed Ali became paralyzed. Now he got worried about the fate of his family.
However, Moinul kept his focus on business and started trading fish.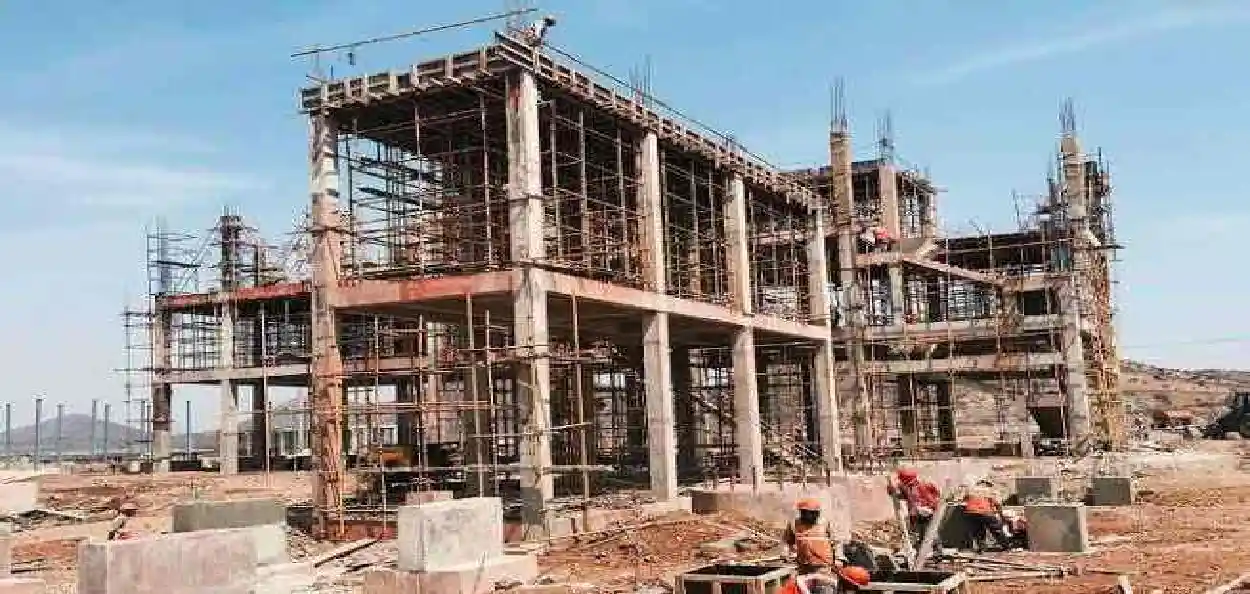 An under-construction building in which Moinul Haque is invcilved in

He bought fish from Hatipota, Tilapara, Shalkocha, and other areas riding an old bicycle in the wee hours of the day. He sold it in Bilashipara and Beltali markets.
He did well and after some time, he expanded trading to sand, stone chips, and timber.
At the age of 20, Moinul got married.
ALSO READ: Farheen Naaz is out to change the way world thinks about menstrual health
He managed to marry all his sisters within five years. He also worked as an associate of various construction contractors. However, his hunger for success did not end there.
Alongside his business, he also volunteered to get associated with various social activities. He realized that the people of western Assam, especially the Muslims, were backward in many facets of life.
He set up a brick kiln at His enterprise has provided livelihood to about 300 families in the area. Most of these families are economically backward Muslims.
He also provided these families with basic facilities like healthcare, hygienic drinking water, and education.