Sheikh Muhammad Yunus/Hyderabad
When Aziz Hirani's daughter Aafrin Hirani took off for her first flight after getting her commercial pilot's license, her parents' joy knew no bounds. In the celebrations that followed in the family and Aziz Hirani's colleagues at his departmental store, he sponsored the pilgrimage of his 15 employees to Tirumala, Tirupati Devasthanam.
It was the promise he had made to himself after his daughter became a pilot and yet her job was delayed due to the Covid-induced lockdown. As soon as the situation normalised, he ordered the departmental store to be closed for two days and took off with all his 15 employees for Tirupati for a darshan of Lord Balalji.
It was Aziz Hirani's way of thanksgiving to the Almighty for his daughters' success.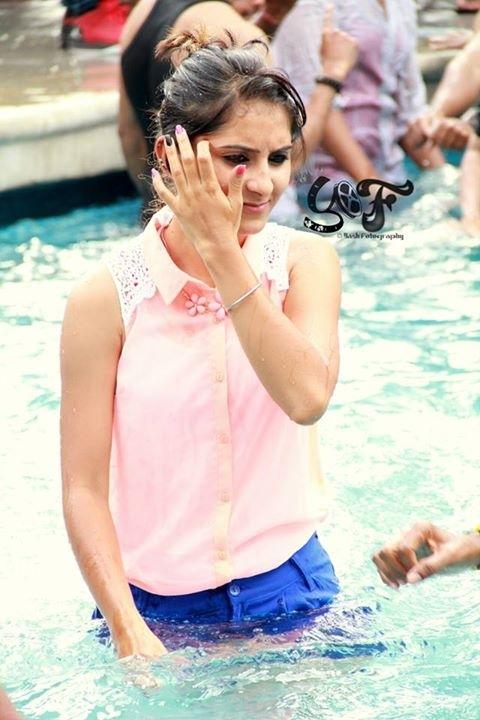 Aafrin Hirani dureing her training
Aziz Hirani and his employees – all of them belonging to Tribal communities – flew from Hyderabad to Tirupati for the pilgrimage. The employees were taking their first flight in life.
Aafrin Hirani told Awaz-The Voice said that as a child she dreamt of becoming a pilot. "I worked hard to achieve the goal and it happened."
She says hard work is necessary for achieving a goal. "Only when you make effort without a pause, any goal can be accomplished. Afrin, is an alumnus of Indervelli Mandal School, Adilabad district, founded by her father to help give children quality education.
Aafrin recently joined as a pilot with the private airlines IndiGo and is flying high in the Indian skies.
Aziz Hirani is the owner of a big grocery store in Indervelli Mandal, Adilabad district. He didn't go to college but made sure all his children attend the best school in the town and achieve their careers.
Aziz Hirani has established Indraveli Public School which has two branches. Aafrin's mother Navina Hirani is a homemaker. Afrin's younger brother Alnoor Hirani has passed his MBA.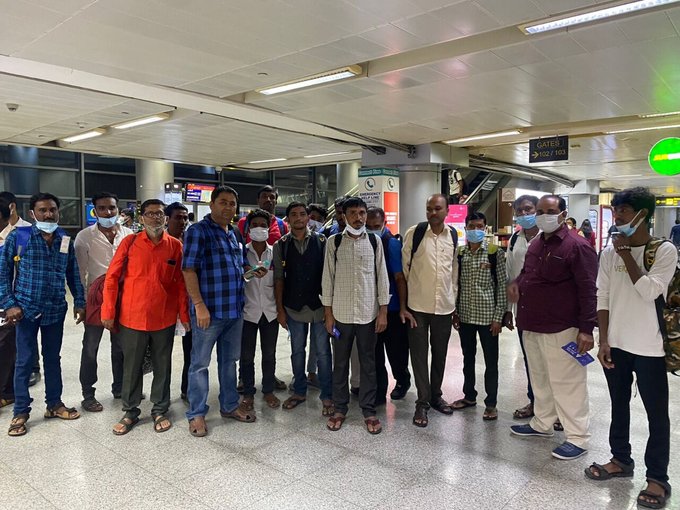 Aziz Hirani with his employees at the airport
Afrin Hirani did her early education in Adilabad. She passed SSC with distinction from St. Joseph's Convent High School, Adilabad intermediate with top marks from Sri Chaitanya College, Hyderabad.
She obtained a degree in Aeronautical Engineering from Malla Reddy College. Later, Afrin left for Australia and underwent two years of pilot training.
Twenty-eight-year-old Aafrin said that due to Covid-19, she was delayed in getting a job as a pilot, while she had completed her training in Australia in 2020. Afrin was confined to her house due to Covid-19 and lockdown but was excited enough to fly the plane.
She attributed her success to his parents and said that it was their encouragement that made her reach where she is today.
Aafrin's father Aziz Hirani advised the youth, especially the girls, to first choose their favorite field and then work tirelessly to achieve success.