Shaista Fatima/New Delhi
As the fight between Taliban and the official forces in Afghanistan rages in the wake of the USA and its allies packing up to leave the country after 20 years, Mustafa is thinking of Kabul, his home that he had to leave three years ago.
He is thinking of the incessant fights over the control of the land, the invasions in Kandahar, the uprisings in the year 2001, and today after 20 years the country being back to square one.
Sitting in his restaurant in Delhi's crowded Lajpat Nagar market, Mustafa says, "Delhi is safe, India is safe, this is the basic reason as to why you find Afghans in India…" , our country is fighting an endless war; it has been 40 years and we see no hope."
Mustafa is among 11,000 registered Afghan refugees who fled their country and became refugees in India.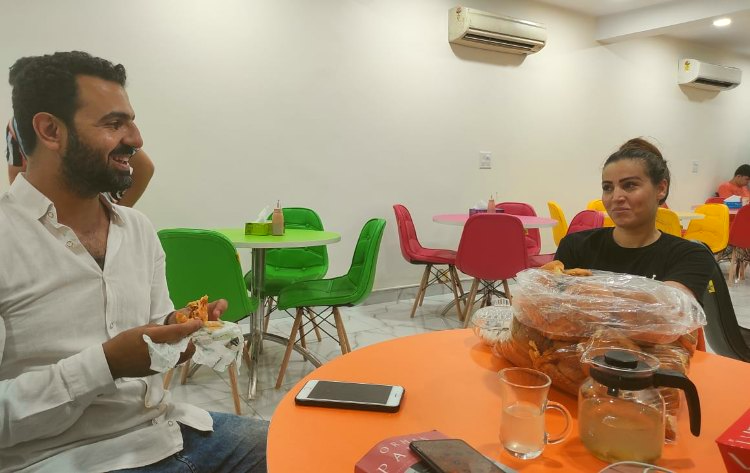 Mustafa (left) enjoying his Shawarma roll and the kulchas from Afghanistan
Till three years ago, Mustafa had a mobile shop in a busy Kabul Street. He was also into construction business. One fine day, while traveling back from work, he was stabbed three times by a group of Talibanis. The rebels had wanted him to import some illegal and stolen goods and Mustafa had refused. The Taliban took revenge leaving Mustafa injured in the eye, chest and back.
He was quickly rushed to hospital where doctors wanted to remove his injured eye to save his life.
He didnt want to take a chance with his vision and immediately applied for a visa in India but the damage had been done, the doctor were able to save his eye but he had lost the vision in the right eye. "I ave vision only in my left eye..", he further said.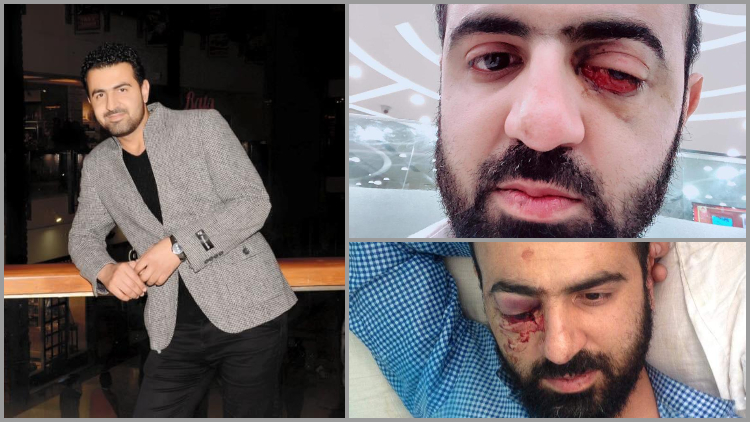 Mustafa before (left) and after attack (right)
"I am still scared, I live in fear of my life, the people who attacked me back in Afghanistan, are still thirsty for my blood," he told Awaz-the Voice.
Each time Mustafa sees the face of a foreigner, he fears for his life. "There is a big rush of foreigners here; at times I feel that I'll be attacked again. I know they are desperate to prove their existence." he says about the Talibanis, who are trying to wrest control of his motherland once again.
Also Read: Taliban face resistance in Herat, from women
Doctors in Delhi saved his vision and the city became his home."India is my country now, this is the nation that makes me feel safe and secure, I earn here, I have respect here," he says of his adopted country.
Two years ago Mustafa came to Delhi with Rs 50,000 in his pocket. Today he runs a guest house and a cafe. "Afghani and Indian currency hold the same value, just like our friendship, currency is also at par."
With many speculating that Taliban could take over Afghanistan as soon as the foreign troops leave (by August 31), for people like Mustafa, there is no hope of going back. "Situation there is deteriorating day by day, all the 34 provinces back in Afghanistan are going through a war, no doubt we face difficulties here, dire situations are here, but it is far much better than Kabul, the Government of India has been kind enough to have accepted and allowed us to do business."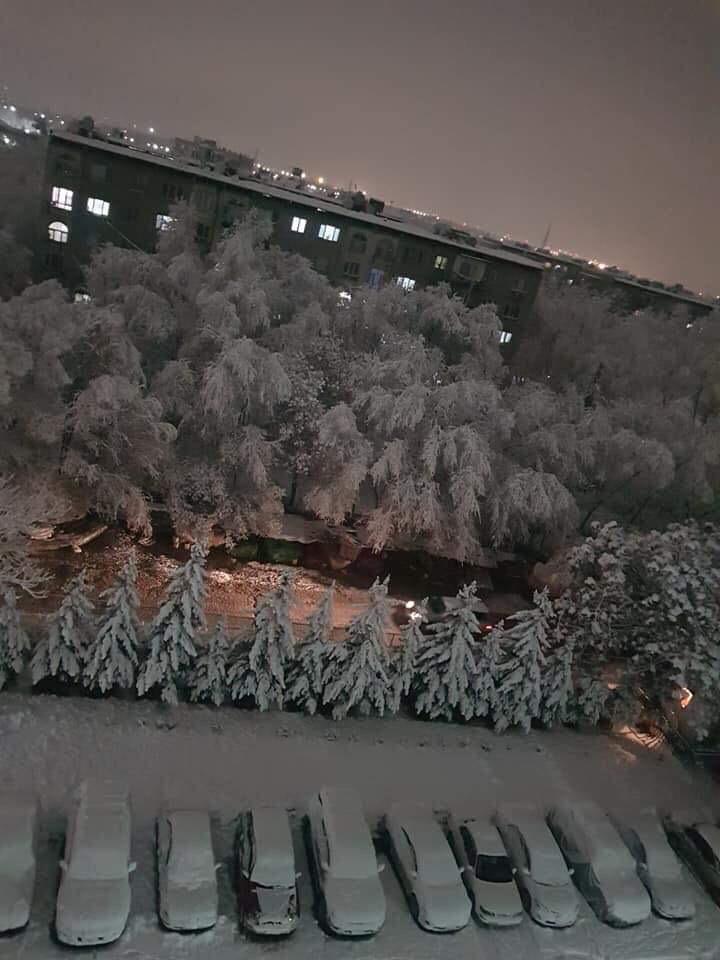 A still of Kabul, as shared by Mustafa
"I speak on behalf of all Afghanis residing here "we salute the bon-homie spirit of India", the police is very co-operative, they never interfere in our work."
No wonder, a corner of Lajpat Nagar is refereed to as Mini Afghanistan.
While taking a stroll on the roads of Lajpat Nagar main market one can spot "Istanbul Cafe" among a string of Afghani Restaurant and cafes.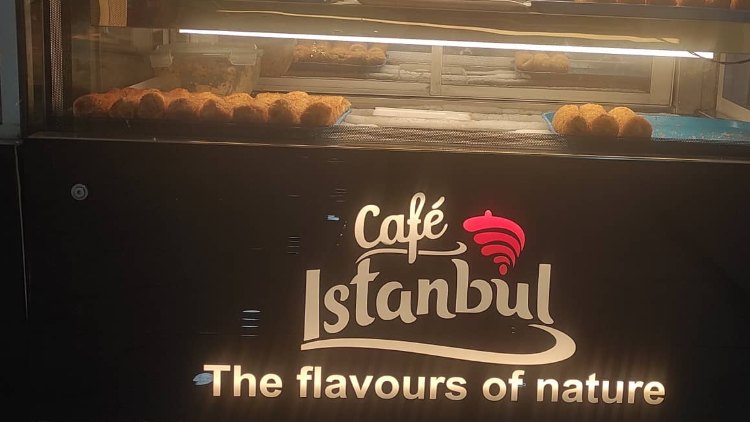 A still from Istanbul cafe
The Café currently under renovation is mostly packed with young and elderly alike and has a warm vibe to it. Many Afghans visit the place; so does those from the Middle Eastern countries. The ambience inside is homely as some visitors can be seen offering the call for azan, while others were busy enjoying the delicacies served at their table front.
The pandemic has been tough for Afghans in Delhi. "Lajpat nagar is basically a commercial area, we mainly rely on foreigners, due to pandemic our work is real slow but we hope for a better future"
Mustafa's plans to expand his business have been suspended in view of the pandemic.
The optimistic man that Mustafa is, he says, 'I'll bring more warm hues in the café."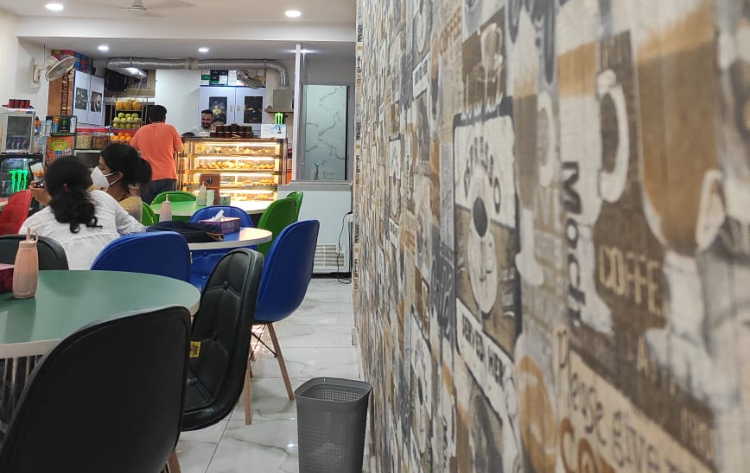 A still from under renovation Istanbul cafe
Mustafa claims that Hindi is his native language now. "From my childhood, I have been a fan of the movies of Dilip Kumar and Dharmendra, I grew up listening to Mohd. Rafi. Besides Kumar Saanu, Shaan and Sonu Nigam helped me in honing my skills with Hindi language"
The restaurant offers Afghani Sheer Yakh, the quintessential Afghan cold desert. Mustafa says for making it, 30kgs of milk is churned continuously and reduced to 5 kgs. "This is one dish that I want everyone to try," he says.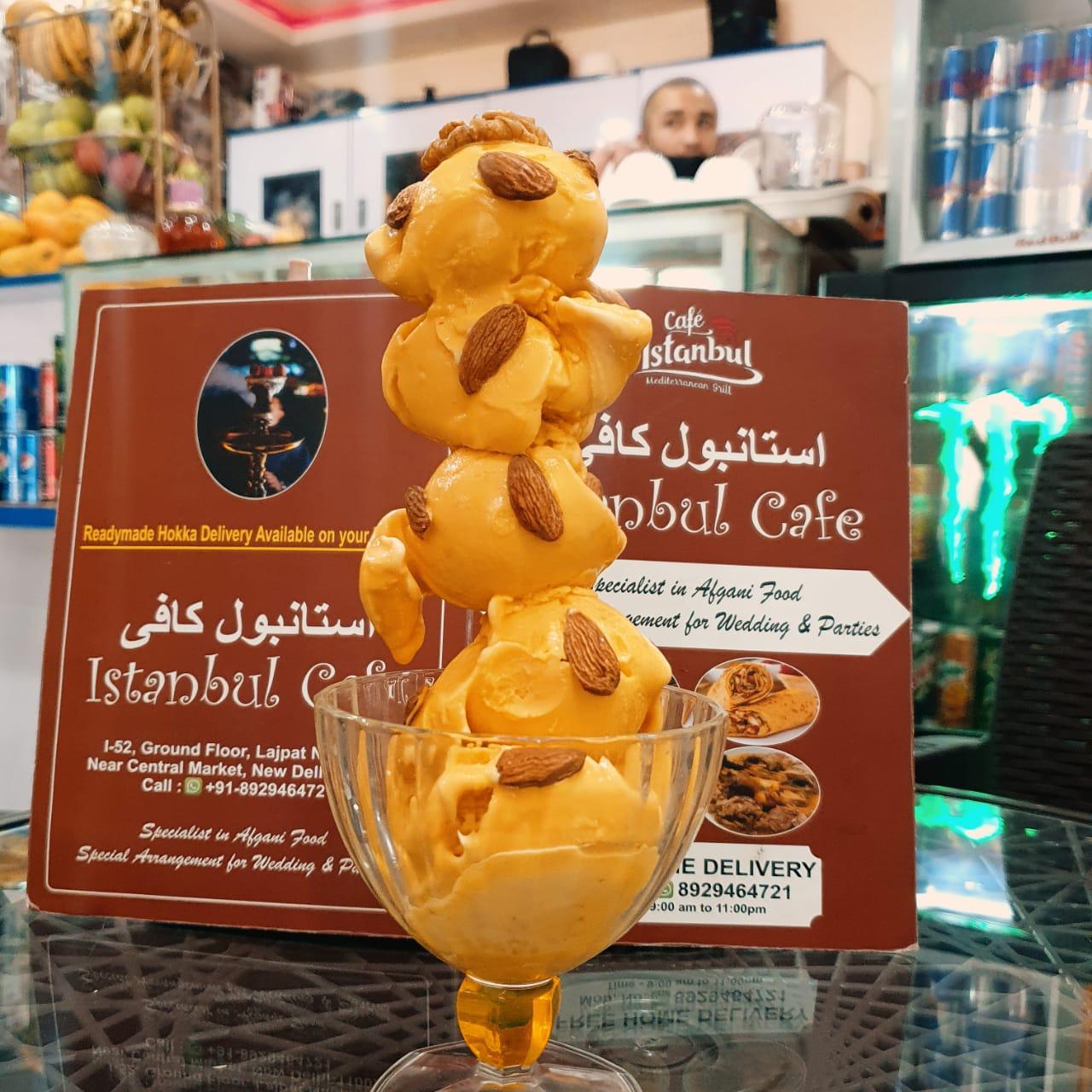 Mango flavour Sheer Yakh
While talking to him, I ordered Chicken Shawarma with Lemon and Mint Tea. The shredded chicken had been marinated with spices for over 24 hours and slow roasted. It was succulent, the tea was served in patent Turkish crockery that Mustafa exports from Afghanistan.
Tintu Johny, who was there with another person, said they had come to 'Istanbul Cafe" in search of new flavours. "We are from Kerala and have only explored Dubai foods like Shawarma, Al-faam."
"The food tastes different here. We ordered Chicken wings that were served with Afghani Roti, salad, and the Afghani handmade ice-cream (Sheer Yakh). The chicken had a different texture altogether." she further added.
Qais Hajizadah, a well-built man with a broad smile on his face, who is the head chef, said that he has inherited the art of cooking from his ancestors. He thinks that the major difference between Indian and Afghani Cuisine is the use of spices
"We use less spices; we try to retain the flavour of the meat to the maximum." The Indian food, he feels, is very spicy.
He too came to India about three years back and brough along a part of Afghan culture with him. He wishes to continue here, cook here and make people happy with his cooking.
"We believe in retaining the natural flavours, we marinate chicken with onion water and vinegar and leave it overnight, the Sheer Yakh is also a natural milk product, we do not have "khoya" (solidified milk by-product used widely in Indian cuisines) in Afghanistan, thus we slowly reduce 30 kgs of milk to 5kgs, I even imported the special container from Afghanistan for its preparation" Mustafa explained.
In the meanwhile, Sheer Yakh was served in a shallow-bowl-like plate (Afghan crockery) with three heavy scoops topped with a handful of almonds.
The first bite and it felt like heaven, a smooth texture of naturally condensed milk with optimum amount of sweetness toppled with grinded almonds, this delicacy made my day.
Mustafa also served some home-made kulchas, (a baked muffin-like snack), that had just arrived from Afghanistan. He was planning to distribute it among the fellow Afghans. The food joint also sells Aloobukhara Jam (Plum fruit jam).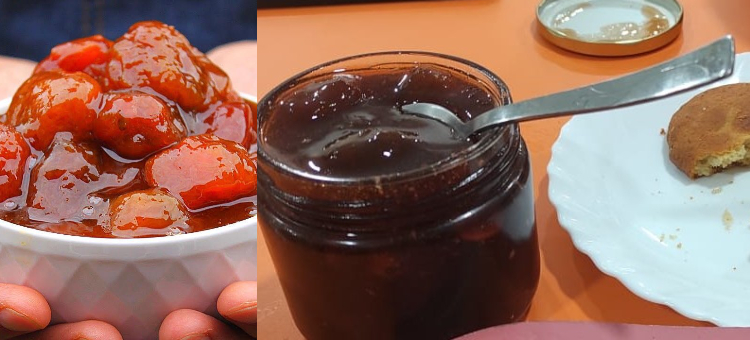 Aloobukhara Jam (Plum fruit jam)
Whenever in Lajpat Nagar, this cafe is a must visit for one and all, especially for those who want to taste different flavours of middle-eastern cuisine and show support to the expatriate Afghan community who are hoping against hope for peace in their motherland.