Tripti Nath/New Delhi
Aamir Naik, a final-year Civil Engineering student from a private engineering college in Samba, Jammu, is hailed by his mates as a promising rap singer, lyricist, and music composer.
At 21, Aamir who hails from the highway township of Ramban has a verified YouTube channel and has been featured on MTV and Zee Music.
Aamir commands an impressive following not only on social media platforms but also in real life. Inspired by him, local youth are bringing glory to Ramban, a small town in the Jammu-Srinagar highway that gets occasional snowfall in winter months. Aamir has a three-member band of musicians and two helpers.
Despite having limited resources, Aamir who grew up in Ramban on the banks of the Chenab river believes that the sky is the limit. He dreams big and wants to go to Dubai, book a studio and sing in the backdrop of Burj Khalifa, the world's tallest building in Dubai.
''Insha Allah, we will be there one day.'' (God willing, we will get there one day), he told Awaz-The Voice in a telephone interview.
In January end, the band ventured out for two days for the first time to Dalhousie in Himachal Pradesh in a sedan to record a video album of three minutes. The 1500 km return journey was a sheer delight as they got the perfect visuals for their album. They are excited that they will upload the third album around Valentine's Day on February 14.
The previous two albums were called Udaan and Farak. Naik has written the lyrics of the song which is called 'Tera pyaar'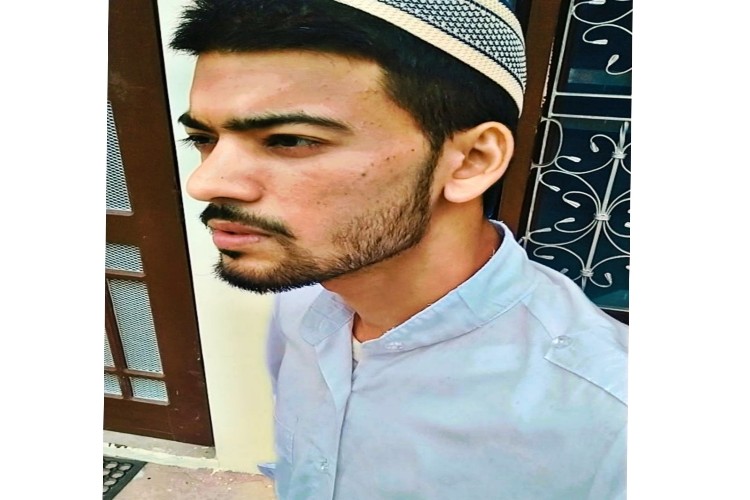 Aamir Naik

Today, the band has 14,000 subscribers on YouTube. "I have set a short-term target of one lakh subscribers so that we can get a silver play button which is recognition from YouTube for good progress. This a milestone. I have 3,500 followers on Instagram including some followers from Argentina, Indonesia and Pakistan. We are also registered on Spotify, a music platform which makes payment if a musician gets one lakh views,'' Aamir said enthusiastically.
As a boy, Aamir would sing at home. It was only around 2016-17 while studying in Class X at Government Higher Secondary School in Ramban that he began singing in public.
A self-taught singer, Aamir began taking his talent seriously in Class XI after winning the second prize in a talent hunt organized by the District Commissioner, Mussurat-ul-Islam in 2018.
Looking back, Aamir says, "I felt confident and decided to compose music. There was no opportunity to learn guitar in Ramban but I was determined. I relied on YouTube to learn how to play guitar. I decided to save my pocket money of Rs 1500 to record albums. It was not easy as recording in private studios meant having to spend anything between Rs 3000 to Rs 4000 for three to four hours of recording.''
ALSO READ: Nadeem, Saud's Oscar nomination moment lost in struggle for funds to save kites
It was at the suggestion of friends that Aamir started a YouTube channel.
The second among four siblings, an elder sister who teaches Urdu in a school in Jammu and two teenage brothers, aged 19 and 13, Aamir is the singer in his family as well. Although his homemaker mother does not relate to rap music, she listens to it to encourage him. "My father, Shahijahan Naik, is a BSF Inspector posted in another state and is extremely supportive. My parents want me to succeed and have given me the freedom to do what I want to do.''
After completing Class XII from Ramban, Aamir moved to Samba, another district of Jammu to study engineering. Despite his demanding academic schedule in a new town, Aamir found time for his passion and created a band with his younger brother Atif and school friend Wassim. He created his first YouTube channel when he was only 19 but it was hacked. That was a huge setback but he did not let it break his resolve. He painstakingly recomposed the music, recorded it with his band members in Jammu, and presented it to music lovers eight months back.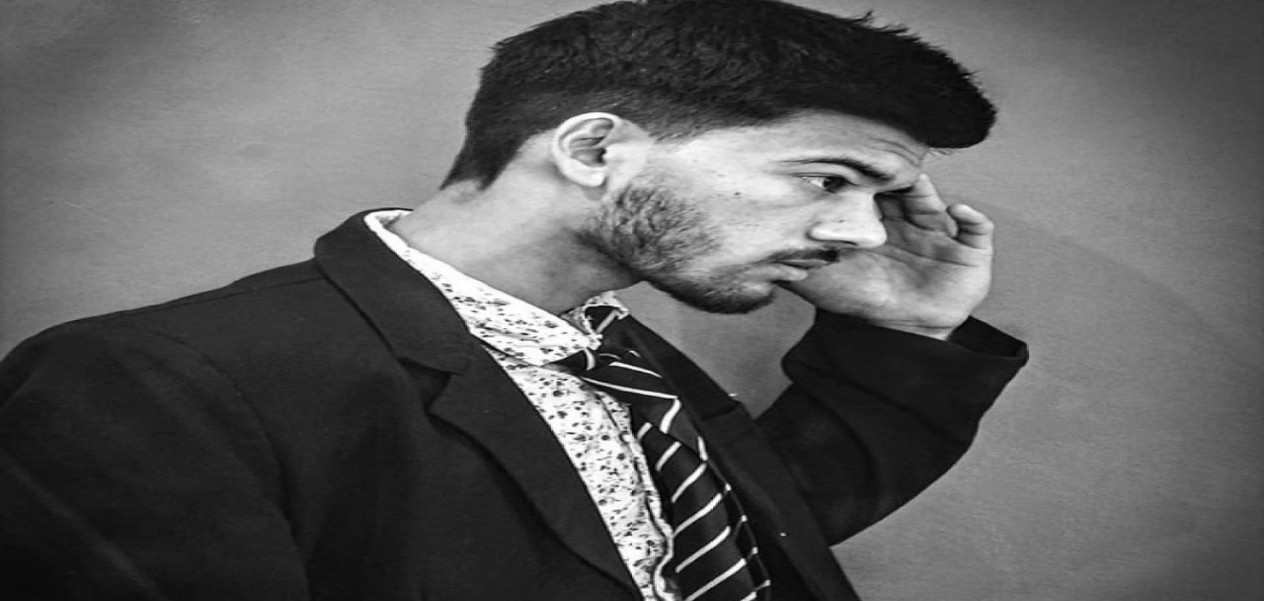 Aamir Naik

Another school friend Kanwar Kaushik helped shoot the video albums. Aamir remained focused and set up his band after buying equipment in Jammu after the pandemic. This included a camera, a microphone, and Ukulele, a four-string instrument with equal contribution from all three members. While the camera cost Rs 45,000, Ukulele cost Rs 2,800, and the microphone cost about Rs 5000. They shoot outdoors but also record songs in the studio which costs Rs 8000 to Rs 10,000 for three to four hours.
Explaining the business model as an independent rapper, Aamir says, "My channel is monetized. Once a channel gets more than 1000 subscribers and 4000 watch time, then it is eligible for monetization. We reached this stage three months back. Then, we started getting revenue in Google AdSense. Our band members are satisfied with our progress but we are trying to do better. Let me give you an idea of our earnings. When we earn from YouTube, in three to four months, we can buy an iPhone which costs around 1,20,000. We divide the earnings equally among band members. My main focus is to build awareness about our band.''
He said, "At present, we have 14,400 subscribers from the time we started the YouTube channel afresh in 2021. Initially, we started with 100 and we got 1000 subscribers in two months. Today, we are the leading YouTube musicians of Ramban.''
Aamir is taking baby steps in the super competitive world of rap music which is a rage among the youth in India. He admires Yo Yo Honey Singh, Badshah, and Dino James who are super popular today.
Yo Yo Honey Singh whose name is Hirdesh Singh ruled the world of rap for many years but fell sick around 2015. At that time, Badshah seized the opportunity and took his place. Honey Singh who is from Punjab took a break but is now back after he got an offer from the T series. He is rated a legend. Raftaar whose real name is Dilin Nair also began his rap career with Yo Yo Honey Singh. Today, Raftaar has four million followers. He is a commercial rap singer.
Badshah who is known for his famous rap song,' D J wale Babu mera gaana chala do' is from Panchkula in Haryana. He is among the top most popular rap singers and one of the highest-paid rappers. Badshah has 5.6 million followers on social media.
Likewise, Dino James who hails from Madhya Pradesh has 5.73 million followers. Dino James is now moving commercial space.
Aamir is optimistic about the future of rap music. "A majority of those who enjoy rap music today are youngsters. Because our country has a huge youth population, rap music has a good future. The youth are maximum users of phones and they prefer rap music.''
Aamir is mindful of the fact that leading rap singers like Badshah have millions of subscribers. His subscribers are nowhere close to them but that does not discourage him in any way. By October 2023, Aamir will finish his final semester of engineering and get a placement but he is determined to continue with his rap music. " This is hard-earned and I will continue it alongside.''
Aamir admires singers Shreya Ghosal, Alka Yagnik, Udit Narayan, and Kumar Shanu although he has not met any of them. He likes Lata Mangeshkar's song, 'Balla Sipahiyan Dogriya' which he first heard when he was in Class XII. It was played at the Republic Day parade. This is a tribute to the brave soldiers of the Dogra regiment. His parents like Mohammed Rafi and Lata Mangeshkar. He is also very inspired by the music of Nusrat Fateh Ali Khan and Rahat Fateh Ali khan
Aaamir says, "I get a lot of encouragement from Srinagar-based Ishfaq Kawa who sings love melancholic songs. I am also very inspired by Constable Jeewan, another rapper from the Jammu district who is presently posted in Srinagar. I met him when he was selected for India's got Talent. He is known as a Police wallah rapper.
Sometimes, Aamir also gets work from production houses to compose beats and lyrics.
Aamir wants to focus on creating awareness about his band. He considers himself fortunate to have met singer Aadil Gurezi from Srinagar. Aamir says that Aadil has his studio in Mumbai and treats him like a younger brother.
Like Aadil. Aamir also wants to go to Mumbai-the city of dreams to take his rap passion to a different level.