Ariful Islam./Guwahati

Jehirul Islam returned to Assam from Saudi Arabia in 2008 and invested his time in research and development on Agarwood farming. Called 'liquid gold' for its high commercial value, as its oil is used for making perfumes that are loved by the people in the Middle East and the Arab world, he discovered the disease in this indigenous plant and also pioneered the legalization of its trade.
Today, Islam is recognized as an expert in Agarwood management and is the chairman of Sado Assam Agarwood Planter and Trades Association (APTA).
Agarwood, or Aquilaria malaccensis, is mostly grown in Assam and a few parts of the North East. Its oil is used as an aromatic; in medicine and for religious purposes. However, the highest use of its oil is in making expensive perfumes.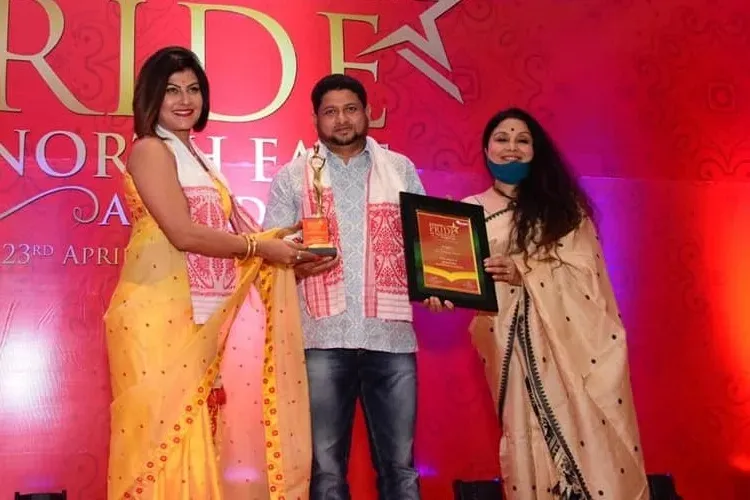 Jehirul Islam receiving an award for his contribution in promoting Agarwood business
In an interview with Awaz-the Voice, Jehirul Islam, said: "I found that the process of producing oil from agar outdated and unhealthy and thereafter got involved in the business of agar. So we now extract agar oil in a new way that minimizes air pollution. Also, this process gives better quality oil."
According to Islam, the Assam government is now extending help to promote the Agarwood business in India. His company MJI Group has got the first patent on Agarwood business and Islam is very happy. He has already planted agar trees in different parts of India. He also urged the youths to get into the Agarwood business to become self-reliant.
"Earlier the youth was afraid to get involved in the agar business.However, today, many youths are getting into it since the trade has been legalized by the Assam Government. More people should be involved in the agar business; those with land should cultivate agar" Islam said.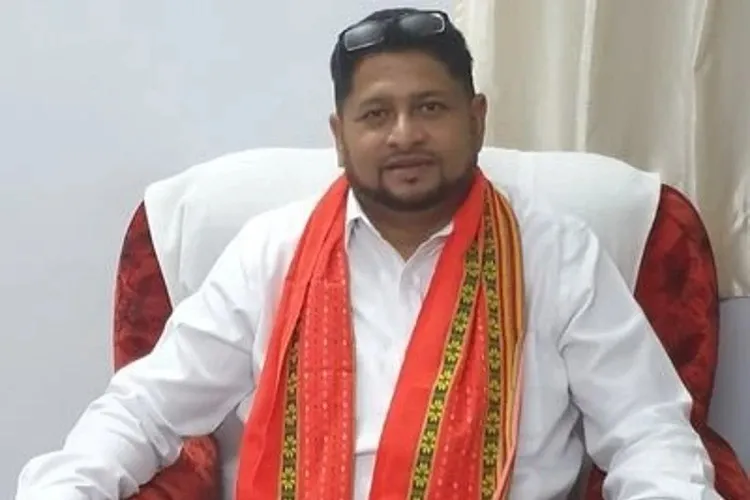 Jehirul islam

Islam added: "We had been demanding setting up an exclusive trade center for agar business at the national and global level. The government has accepted our demand and laid the foundation stone of the trade center at Golaghat in 2020. Assam will be able to transact Rs 50,000 crore a year when this international trade center is completed. Assam will see people from different parts of the world coming here to buy agar. Such development will promote tourism and address unemployment."
"We are lucky we were born in Assam. The weather in Assam and the North East is perfect for all kinds of cultivation. I know the value of the agar. I have seen the international market. So I call upon everyone to plant an agar tree if they have land. If 4320 trees are planted on one hectare of land, they will get Rs 4.32 crore after 15-16 years. Agar in Assam has a lot of value in the international market. We can earn crores of rupees from our land," Islam said.
On the inter-state border disputes, Jehirul Islam says: "The border problem in Assam has been there for a long time. It's due to the wrong policies of the previous governments. The steps taken by the present chief minister Himanta Biswa Sharma have raised hope for an amicable solution to the border conflicts. People on both sides should become economically self-reliant by cultivating agar and other crops in areas with border problems. If you are economically self-reliant, people will be busy and this conflict will be solved."