Ehsan Fazili, Shahid Tak/Srinagar
Finding his name in the list of top ten rank-holders of the NEET, the pan-India competitive examination for admissions into Medical Colleges for MBBS and BDS courses, the result of which was declared on Thursday, Haziq Parveez Lone was ecstatic. For a minute, he thought he had read it wrong.
Soon, his neighbours in village Tranz of Shopian district in south Kashmir started flocking to his house and the place erupted in impromptu celebrations.
Villagers and relatives thronged the house of Parveez Ahmad Lone, father of Haziq, who is a fruit merchant. They showered toffees on Haziq and put garlands of currency notes and plastic flowers in his neck as a sign of honour.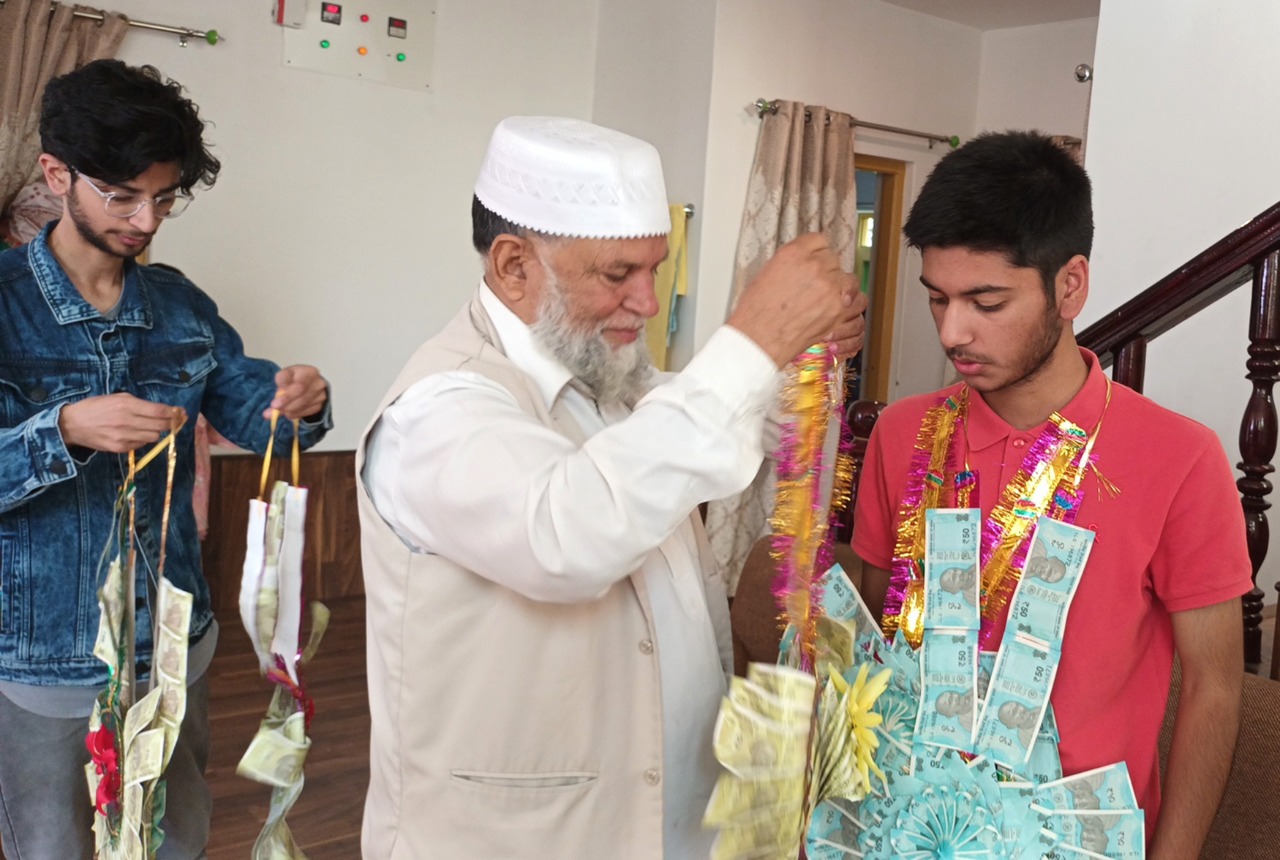 Haziq's father garlanding his son
Haziq has secured the 10th rank at the All India level and is the topper from the Union territory in the NEET 2022. He cleared the examination in his first attempt with securing .
His success has sent a wave of optimism and thrill across the Valley. Lt Governor Manoj Sinha has congratulated Haziq on his success.
He told Awaz-the voice that though he was sure of cracking the examination, he didn't believe that he had become the UT topper and secured 10th rank on the national level.
Haziq has studied in local schools around his village. For the past two years, he was enrolled for an integrated coaching-cum-12th class course with Akash Coaching Group.
Farooq Ahmad Fazili, chairperson of the Dolphin high school where Haziq studied said it's a great achievement. He said Haziq has lived up to the motto of his school that children should not only be good in academics but also have life skills. "Haziq has shown he imbibes both," he said.
Haziq hails from the Apple belt of Shopian, South Kashmir that along with Sopore (North Kashmir) produces the bulk of Kashmir apples that are sold across India and abroad.
This area had been in the news for militancy-related incidents over the last few years and, therefore, Haziq Parvez's success has sent a wave of thrill across.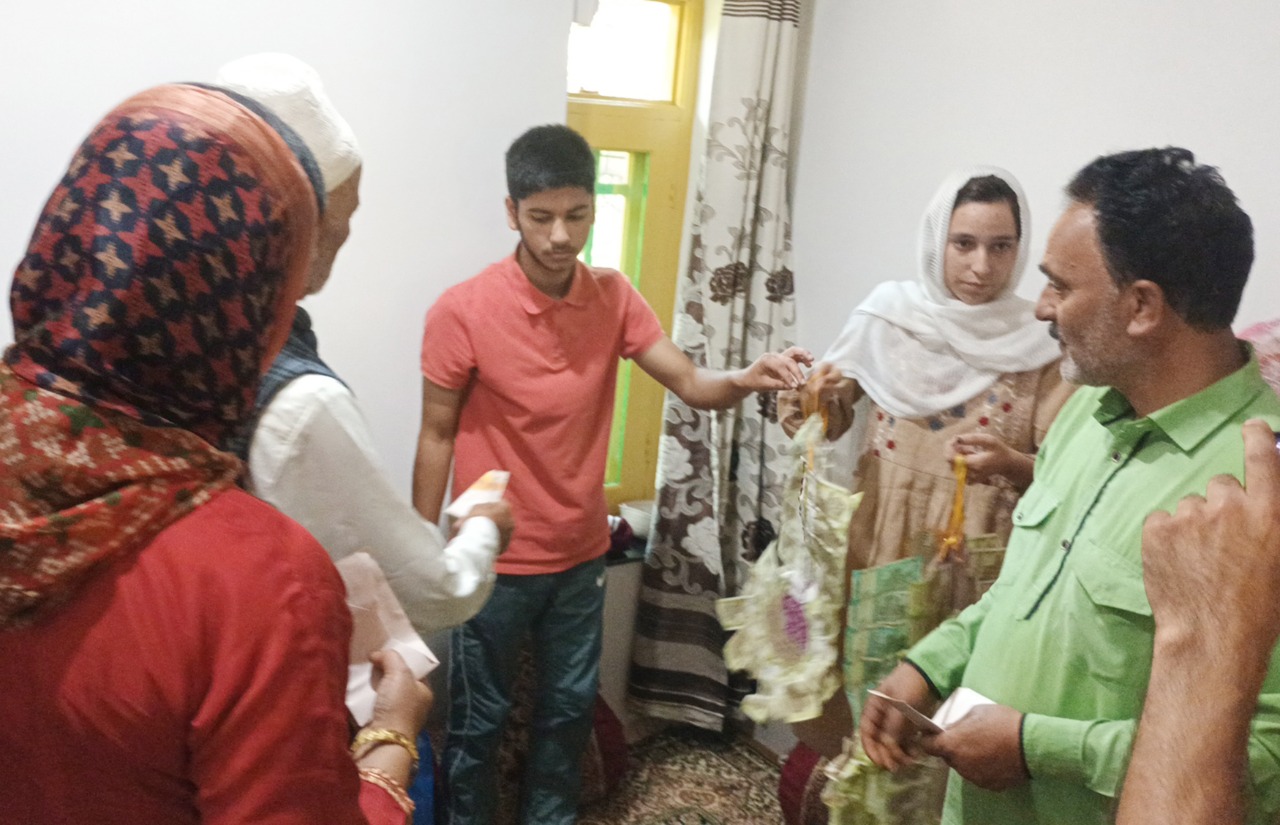 Haziq's family celebrating his achievement at their house
Haziq says his hard work, motivation, and guidance from teachers and the dedication and support of his family helped him get the success. "I was sure of succeeding in the examination, but did not think I would get such high rank at the national level," he said.
Haziq said, "he faced many difficulties during the preparations for the examination." These relate to the pandemic and frequent internet disruptions in Shopian during the last two years.
"With the support of my family, I kept pace with the studies even as I missed many classes," he said.
Haziq's father Pervez Ahmad Lone said he is proud of his son and happy at his success. Haziq's mother said that Haziq has always been a hardworking child. She said parents must keep an eye on their children and monitor their activities and the company they keep.
To her peers and others who are aspiring for higher ranks, Haziq said, he has scored a higher rank because of his hard work. "My success should inspire all those who are aspiring to get admission into the medical colleges and other fields in the future."
Haziq aspires to specialize in Neurology. Right now he is getting ready to complete the admission process
The Akash coaching institute where he was enrolled released a video in which Haziq speaks about keeping your cool even in the face of a failure and constantly improving. He counsels others never to feel disheartened by failures and keep moving in the direction of their goal. .