Mumbai,
Actor Anjumm Shharma, who is gearing up for the release of his upcoming streaming series 'Sultan of Delhi', has said that life has come full circle for him with the show.
The reason behind it is the director of the web series, Milan Luthria, with whom Anjumm earlier worked in 'Once Upon a Time in Mumbaai'.
Talking about it, the actor said, "It feels like life has come full circle in 'Once Upon a Time in Mumbaai'. I was one of the goons with the leading actor. And then life took a completely different path and after so many years I was called for a narration and offered one of the leading parts by the same director in his OTT mega series. It feels surreal and a story which is like a dramatic plot of a story."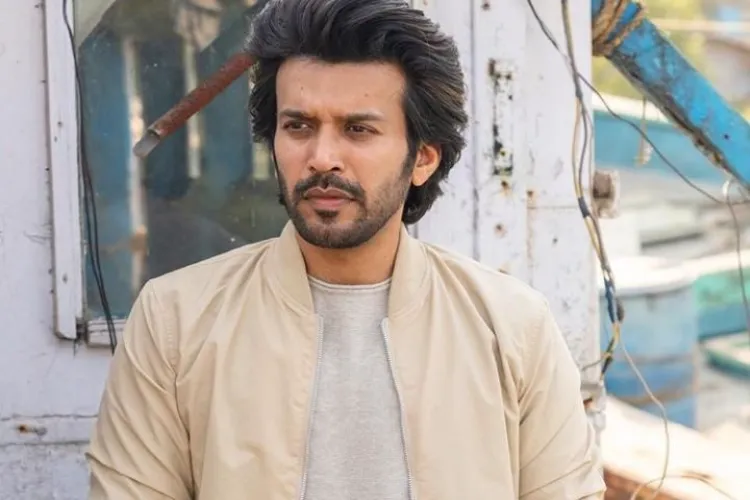 He also shared his experience of working with actress Mouni Roy in the series. Calling it the "sweetest experience", he said, "She is spontaneous, easy, and a thorough professional as an actor. She doesn't take anything lightly. I had spent time with her rehearsing scenes and a song. Off set, we gradually developed a very comfortable warm friendship. I could joke around with her, share conversations and views on various things. She is so secure and confident about herself. She has expressed her appreciation for my work openly which has just made me respect her and value her so much as a person."
Talking about his most loved work by the audience 'Mirzapur', he revealed that he earlier had a brief role of just one scene but the universe was aligned.
He said, "'Wazir' and other projects have given me experience and little bit of confidence as an actor but the acceptance and recognition came from 'Mirzapur'. When I was offered the role of Sharad Shukla in the first season, it was just one scene. I auditioned for different roles in the first season but somehow this role came to me. I had heard of Mirzapur from my other friends who were cast in the show. I knew it's a good script and I really wanted to be a part of it, so when this role came to me I just jumped on it without thinking how big or small the role would be."
He added, "As luck turned out, the makers thought of ending the first season with a promise of exploring my character in season 2. Then the main challenge began since I was going to be placed with one of the best actors. It was a huge responsibility. After the release of season 2, the kind of response the show and I received, I was filled with humility. People came up to me and spoke about what they felt. It was not just a picture they would ask but also they wanted to have a conversation about my work."