New Delhi
Mohammad Hussain Syed, 27, of Dongri, Mumbai, has qualified the Indian Civil Services examination of the UPSC, and fulfilled the dream of his father who works as a contractual worker at the Indira dockyard of the Mumbai Port.
Speaking with local mediapersons, Mohammad Hussain Syed said, "Till I joined collage, I had never heard of the IAS; it was my father's dream to see me as an IAS officer."
He qualified the civil services examination in his fifth attempt. Even today he feels like appearing in the examination once again to improve his rank. With his present rank, Hussain Syed is confident of getting into the Indian Police Service or the Indian Revenue Services, but he might sit in the examination one more time to improve his ranking.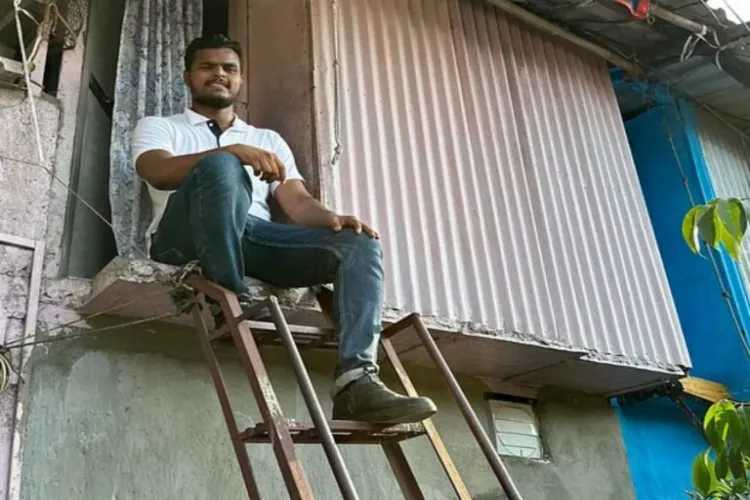 Mohammad Hussain Syed outside his slum in Mumbai
There is an atmosphere of jubilation in the slum area of Wadi Bandar in Dongri where Syed Hussain lives with his family in a dilapidated house.
His father is illiterate yet he dared to dream of his youngest of the four children who was always considered a bright student become an IAS officer.
His other two sons are also working at the dockyard.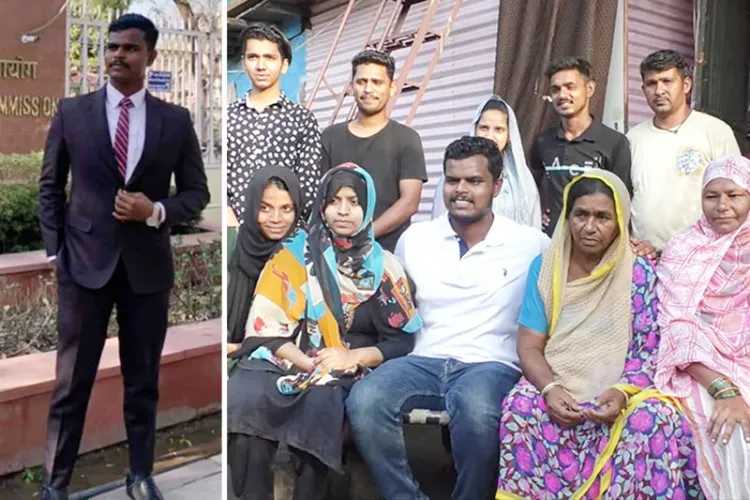 Mohammad Hussain Syed with his family (R) and dressed as an officer (L)
A visibly proud and happy father Ramzan Ahmed told media persons that Syed was a bright and diligent student.
He did his schooling from Saint Joseph School, Umerkhadi and completed his HSC from Anjuman-e-Islamia. He completed his bachelor's degree in commerce from the Elphintson College, Mumbai.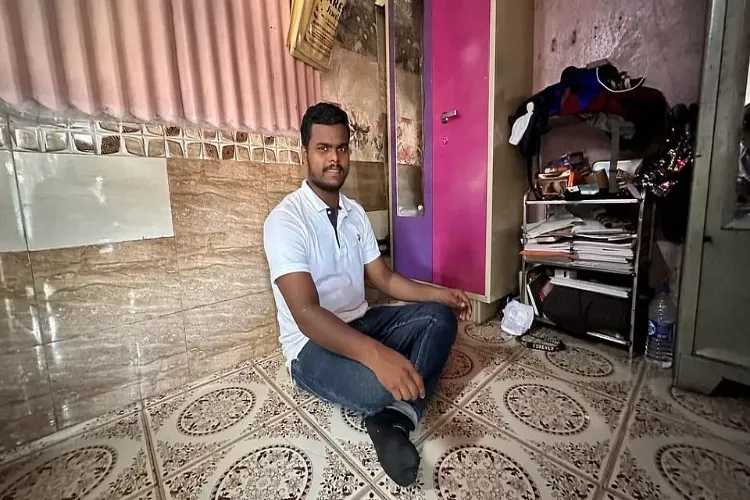 Mohammad Hussain Syed inside his house
He has received his coaching for the IAS exam from the Haj House, Mumbai.
ALSO READ: UPSC 2022: 29 Muslims qualify for Indian Civil Services
Besides Syed Hussain, Ayesha Qazi (586), Taskeen Khan (736) and Burhan Zaman (768) are also among those whose names are in the selected UPSC list of the successful candidates for the Indian Civil Services 2022 who received their coaching from the haj House.