Ehsan Fazili/Srinagar
Recently, five tourists from South India hired e-bikes and rode from Dalgate to the University of Kashmir at Hazratbal, Srinagar downtown, and were back in six hours. This became the inauguration of the service set up by two local entrepreneurs under the Srinagar Smart City Limited (SSCL) project. The trial on 50 e-bikes has been going on since December 9 in Srinagar.
So far the environmentally-friendly electric bikes are avbailable in select Indian cities and Srinagar would soon join this list.
"The idea behind introducing the micro-mobility service is to prevent environment, employment generation and to create a futuristic business", Sheikh Yameen, Co-Founder and Managing Director of the venture, Curve Electrics told Awaz-the Voice. After completing his MBA in Finance and Marketing from the University of Kashmir this year, Sheikh Yameen and his friend Mohsin Bashir started this venture. Mohsin is studying management in the USA.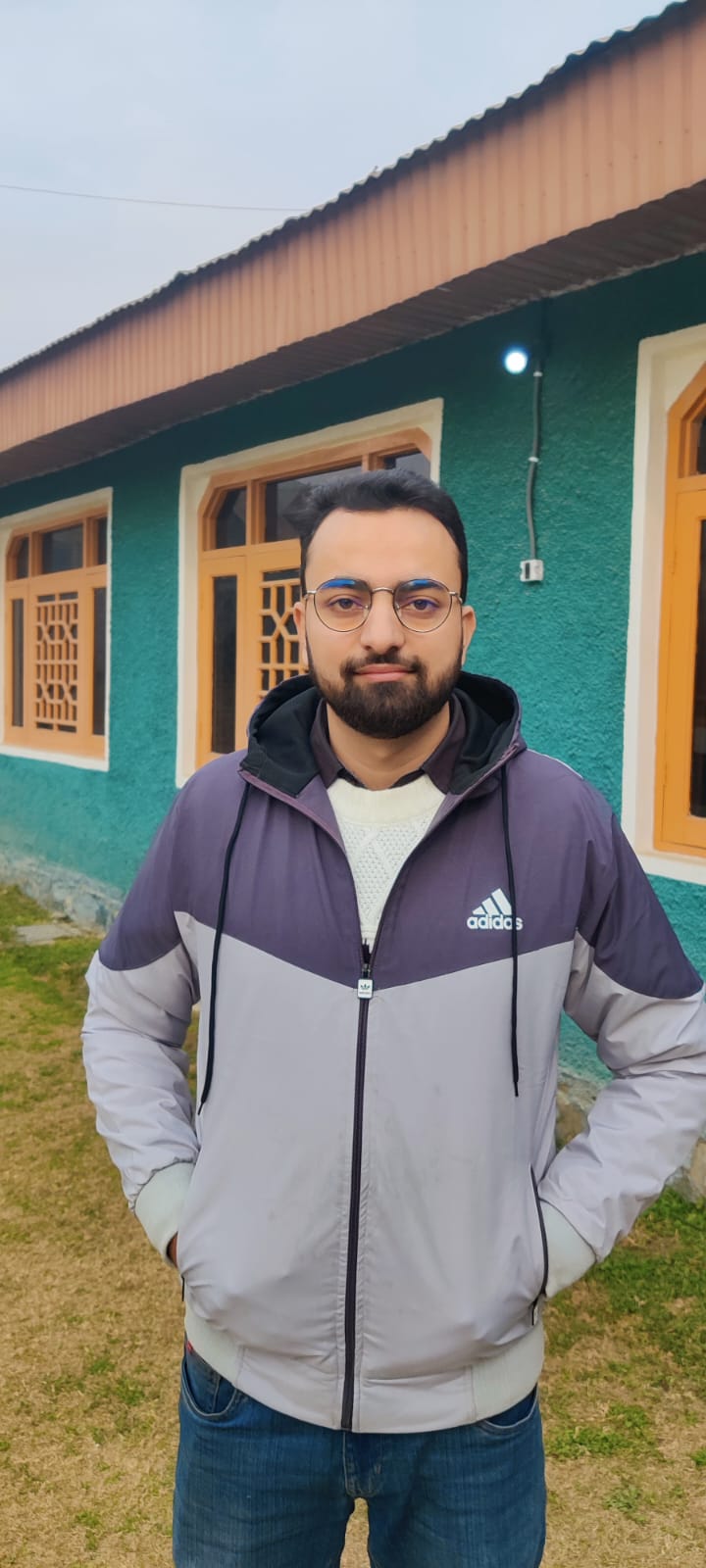 Sheikh Yameen
After completing his studies and returning home Mohsin is expceted to join the company as an active partner and infuse more dynamism into the business. Sheikh said they have plans to improve and expand their services.
"Instead of job-hunting in the corporate world, I decided to go into entrepreneurship", Sheikh Yameen said. He also got the offer of a good job, while many of his friends in the field were getting jobs in different companies, but he decided to start his ventures to help society.
Sheikh said. "I wanted to start a new venture…. to be in Kashmir, contribute towards saving the environment, and help the society".
The venture is aimed at protecting the environment by way of curbing Carbon emissions, Sheikh told the Awaz-the Voice.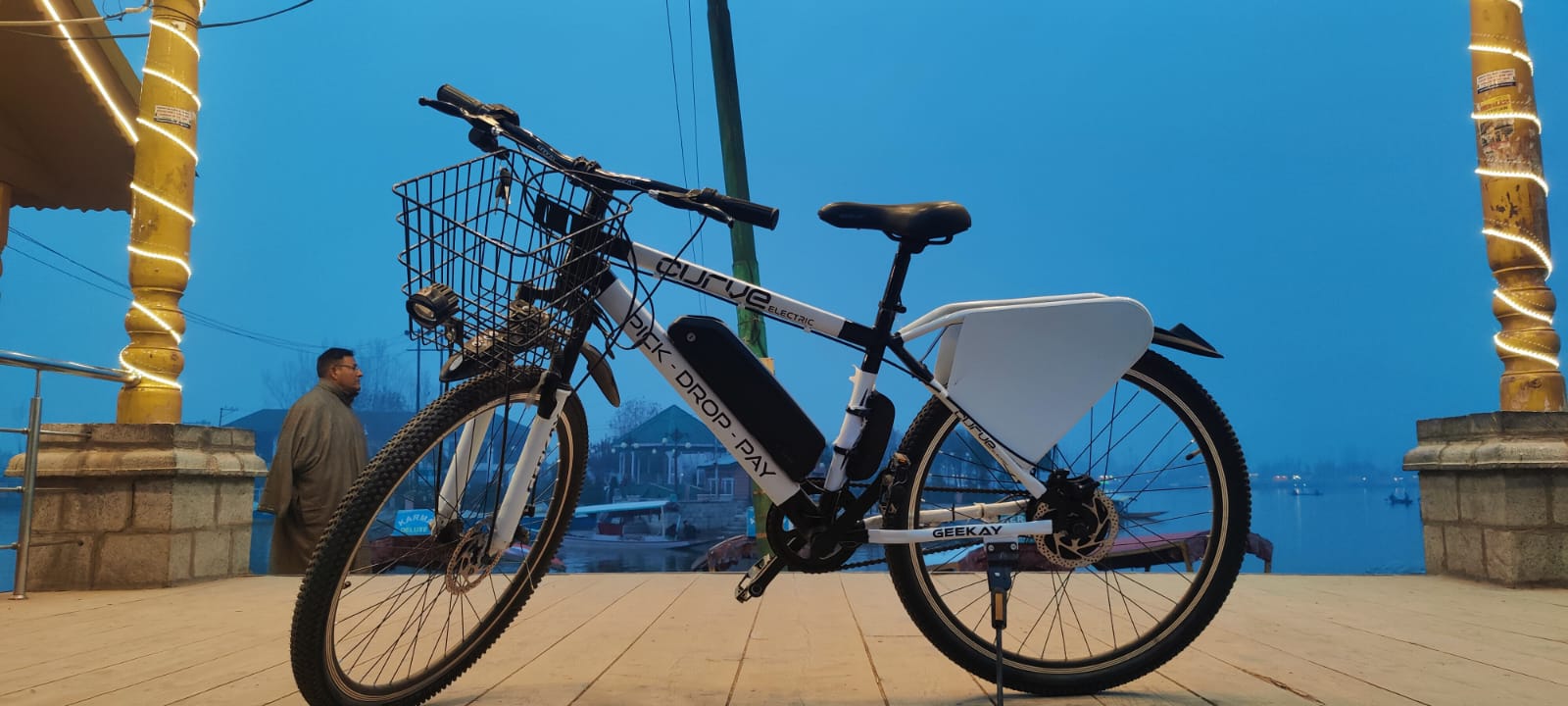 E bike in the backdrop of Dal Lake
He said that with the introduction of 200 bikes, "at least 750 metric tonnes of Carbon would be reduced in one year."
In the peak of the winter season, the trial runs of the e-bikes were going on for about two weeks from six docks, out of the already 11 starting points across the city.
The e-bike services are being formally launched by the end of this month in association with Srinagar Smart City Limited (SSCL). It has fixed a rate of 90 paise per minute and the focus is on tourists that which be gradually shifted to local consumers, he said.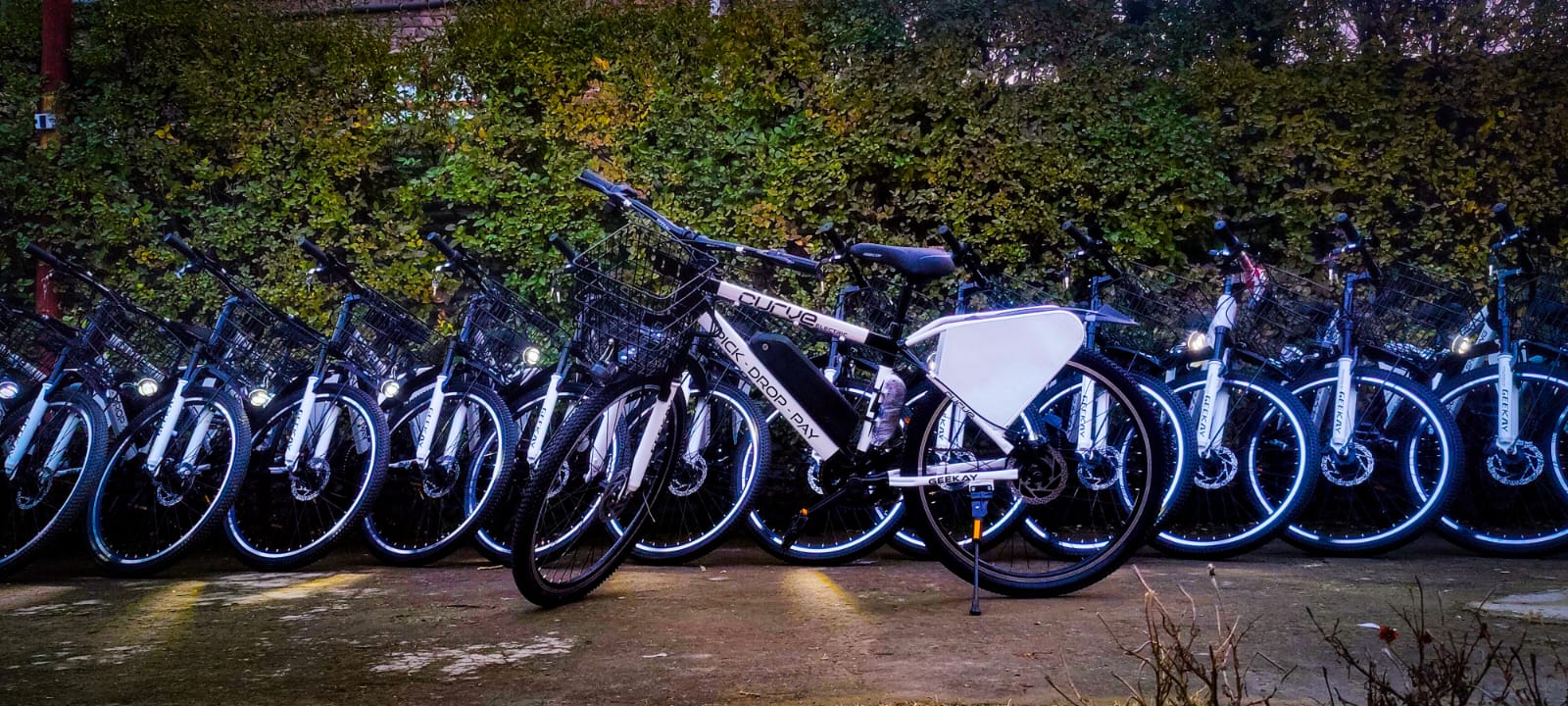 E-bikes parked in Srinagar
"It has to become a mode of transport". Designed and assembled here, the e-bike can run for 60 km on a single charge. Each bike is GPS enabled to keep a proper vigil and an anti-tampering system fitted for the safety of its battery. A user can return the bike at any dock after use.
Zubair Ahmad Bhat, MBA (Finance & HR), Director and Head Operations, Curve Electrics told Awaz-the voice that 50 e-bikes are already available for the consumers and six out of 11 docks in the city are operational. The services are being launched after December 27, he said.
ALSO READ: IPS Aslam Khan's no chocolate on b'day post wins her accolades
The docks include Nehru Park, Dalgate, Botanical Garden, Kashmir University, Nishat, Habak, Elahi Bagh, Islamia College, Sannat Nagar Chowk, Bemina, and Lal Chowk. Zubair Ahmad Bhat said that 50 more e-bikes are being added by March and another 100 by August 2023 to make it 200 in all.