Ratna Chotrani/Hyderabad
Hyderabadi families are relishing the prospect of the most joyful Eid Al Fitr celebrations in three years as the country continues its cautious recovery from the Covid-19 pandemic. Large gatherings synonymous with the festival marking the conclusion of Ramzan had given way to smaller events at home for the past two years, with authorities in 2021 calling on the public to share holiday greetings online, and avoid exchanging gifts and food with neighbours and avoid socializing with those outside their household.
During the last few Eids, People in Hyderabad stayed at home. There weren't any Eid shopping trips, they didn't go out to restaurants, parks, or malls.
M A Faiz Khan, Scion of the Paigah family and great great grandson of Nawab Sir Vicar-ul-Umara Bahadur, former Prime Minister of erstwhile Hyderabad State, says, "The spirit of Eid was missing but thanks to the authorities for making it so safe that now we can enjoy the festivities as we used to do before the pandemic."
Eid is something that M A Faiz Khan has celebrated for as long as he can remember. Growing up in a Royal Family, he followed a special tradition of visiting the Eidgah or mosque with the male elders of the family, greeting one another after the namaz followed by celebrations.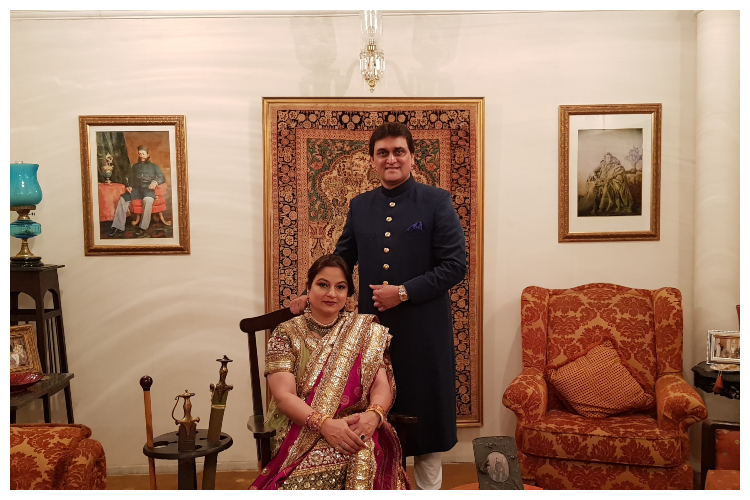 If prayers, charity, and fasting mark the holy month of Ramzan bonding over good food adds to the lasting memories "Ramzan is a month of reflection for those who follow the Islamic faith. It's a time to appreciate what we have and to give what we can. Ramzan is incomplete without iftar.
Recalling the diverse culture of Hyderabad or the Ganga-Jamni Tehzeeb, Faiz Khan says Iftars also have evolved over the years. As he settles down to break his fast along with his family members –mother Sahebzadi Tahiraunissa Begum, wife Nida, sons Faraaz and Kamil, and daughter-in-law Nabiha – Faiz takes Awaz-the voice through the glorious tradition of Eid and iftar in his family and the city of Nizams.
Faiz recalled Hyderabad's noble families including the Paigahs, Salar Jungs, and the ruling Asaf Jahi family, all had their cuisines, dishing out signature dishes that were like top secrets. Later these recipes were compiled into books such as Dastarkhwan Paigah.
And these kitchens weren't just Muglai Kitchens; there was a strong European influence on food by the then Chefs who were specially flown from England and it was common to serve English, French and Mughlai dishes at dinners.
Faiz says he not only enjoys his traditional Biryanis and the Dum ka Raan cooked on charcoal or firewood –luscious soft mutton painstakingly prepared using classic spices, marination, and cooking techniques which when eaten give a sense of it all, but equally relishes Italian bakes and English fish and chips, especially during Eid. Nihari and Khichid kheema is the usual breakfast favorites.
Stating that Eid is celebrated by inviting family and friends to participate in Iftar. The doors are open for the hungry and it is also delivered to those in need. Recalling how there has been a transformation of the City's culinary landscape he feels it is important to restore some of the forgotten Nizami delicacies and keep them for posterity.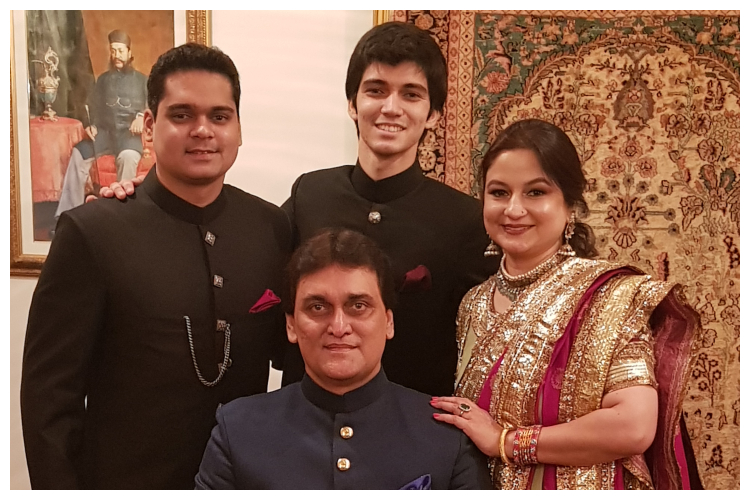 Hyderabad, he says, is not only about Biryani and kebabs but there are delicacies like Tala hua Gosht , Roghni naan, moti pulav (pulao made with keema), appetizer - a decadent Shikampur and Shami, that falls apart on a single bite. Sikampur, we are told means stuffed, and this minced lamb patty comes stuffed with yogurt, mint, and chilli before it is pan-fried or the Dum ka Kheema, Badami Pasinde (slivers of meat marinated in almond, chironji paste, and slow-cooked with saffron ) and other spices. Sufiyani biryani, bagar baigan, tahari. Rose milk was served with almonds-balanga and this was followed by a grand dinner.
Earlier Eid was celebrated for three days and the best of everything was experienced during this phase. Even today people enjoy haleem and nihari which are widely catered around the city, meet their friends, and celebrate Iftar.
A trip to the old city of Hyderabad around the historic Charminar is a must-do for one and all during this month, Faiz's Mother Sahebzadi Tahiraunissa Begum recalls
As it was in the Nizam era, even today the night before Eid, young girls and ladies of the household apply Mehendi on their hands. Ladies dry their hair with the smoke emanating from "Oudh" that imparts a lovely fragrance. In the morning male members of the household dress in new clothes, mojiris (special shoes), and beautifully embroidered topis, set off to the Idgah for prayers.
Eidi is given by the elders to all the near and dear ones. In those days, ten rupees was a big fortune she recalls. Even today we get and give Eidi, says Faiz but the denomination is higher. Faiz recalled how his grandmother made Sheer Qurma, a delicacy made with thickened milk, vermicelli dry fruits sugar, and saffron. The vermicelli for the Sheer Qurma was made weeks in advance by rolling the dough in fine spirals and drying the same.

He recalls his aunt made the most delicious sheer khurma every year. When his father returned home after the Eid namaz children lined up for their Eidi and the cook used to pull up a trolley laden with delectable Eid treats with sheer khurma sitting front and center.
Hyderabad was and is still known for its grand celebrations wherein the younger members visited the elders of the family and friends. The finest of cuisines is spread out all through the day. Today it continues to be as regal and ornate as it was back then.