Saquib Salim
In 1936, one day three English dailies, National Call, Hindustan Times, and Pioneer published a letter written by a Muslim girl, Jehan Ara. The letter attacked Aligarh Muslim University (AMU) administration for its discriminatory attitude towards women. The letter read: "Is a national university worth its name if it consistently ignores the education of one-half of the community that it seeks to represent? Are we who have the misfortune to belong to the female sex not considered a part of the Muslim community? Or are we still regarded as having been created only to please and serve men — mere playthings to be toyed with in moments of leisure — and too unclean to be admitted to the sacred temples of knowledge and learning? This is the question that I, in common with thousands of my sisters, whose minds are exercised by the same problem wish to ask of the authorities of the Muslim university. For they still seem to doubt as to the advisability of giving high education to Muslim girls."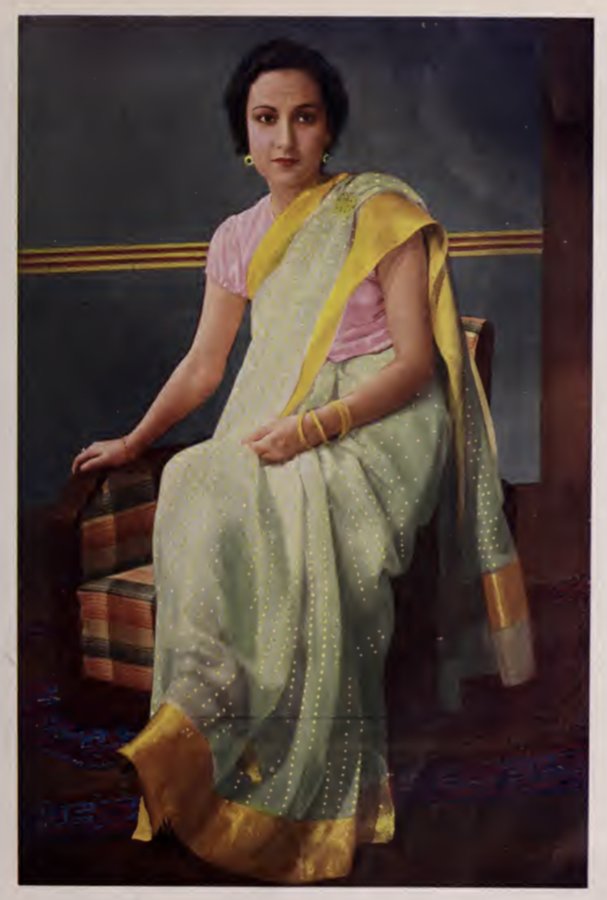 Begum Khurshid Mirza alias Jehan Ara
By this time, Women's College established by Sheikh Abdullah and Begum Waheed at Aligarh had already become a part of AMU but it did not have undergraduate classes; it only had up to the intermediate. The letter created a stir. It had quoted Islamic texts to make a point about Islam being pro-knowledge and also pointed out that spending funds collected for the Muslim community on Muslim men alone was illegal.
The letter started a debate and several Muslim 'progressive' men wrote in support of the girl. An Englishman, Desmond Young, the editor of Pioneer, while supporting the content of Jahan Ara's letter, questioned her identity. He wondered how an Indian Muslim girl could write such a well-argued essay in flawless English. Jehan Ara responded with another letter. She wrote that "no better proof could be adduced to show the backwardness of Muslim women that if a girl ventured to write a letter to the editor that credit was also given to a man!' She promised to send him a photograph of hers provided she was permitted by her guardians.
Jehan Ara had made the promise of providing the photograph but how could she? The editor was not wrong.The writer was indeed a boy studying law at AMU and his name was Khwaja Ahmad Abbas. He later made a name in journalism and films, and he was the one writing these letters. To give credibility to his arguments he used a female name. Now, the problem was how to get a photograph of 'Jehan Ara', that could be sent to Pioneer.
Abbas posed this problem to his close friends. One of his friends had befriended a schoolgirl in Kolkata. The relationship did not last long but he still possessed her photograph. In the photograph, the girl wore a skirt and blouse. Abbas painted the photograph to make the girl appear as a Sari-clad Muslim girl. He then clicked it with his camera. The photograph was sent to the editor. This time 'Jehan Ara' wrote against the purdah (veil).
Next time picture of authour 'Jehan Ara' ith the author's picture, without purdah, appeared in Pioneer. It read: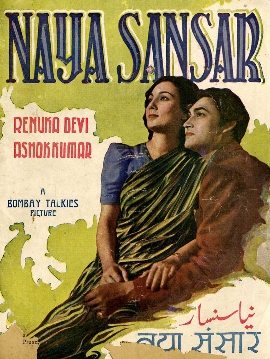 Poster of the Movie in which Khurshid acted
"Not more than 15 percent Indian Muslim women observe purdah, 80 percent Muslim women live in villages and cannot afford the luxury of observing purdah invented by the upper-middle and aristocratic classes living in towns and villages." Jehan Ara ended the article urging: "Let us be free not to be frivolous but to work as our sisters work in the villages, and let us do it ourselves without waiting for the men to come and release us. For if we waited for them, the chances are the hour of our deliverance may never come."
The people now believed that Jehan Ara was indeed a Muslim woman. With this the demand for degree classes at Women's College, AMU, was being highlighted by the newspapers.. Even many progressive men rallied for women's education at Aligarh. Articles written by Jehan Ara became the talk of the town. Abbas recalls in his autobiography: "After the publication of the photograph (only in Delhi and Lucknow papers - not in Calcutta) the demand for Jehan Ara's articles increased so much that I did not have time to devote to Aligarh Opinion which suffered for lack of attention."
Abbas' act may come in the grey area of ethical journalism but it bore fruits. The debate led to awareness about the education of Muslim women and within a year degree classes were started at Women's College, AMU.
Also Read:Hindu family takes care of mosque for over 50 years
Sheikh Abdullah and Begum Waheed, who had established the College contributed to this debate through their daughter. It's interesting to note that the girl whose became the face of 'Jahan Ara' and was unknown to Abbas at the time, was Khurshid Mirza, the youngest daughter of Abdullah and Waheed. Abbas came to know of Khurshid Mirza five years later when she debuted as the lead actress in Naya Sansar, the first films written by Khwaja Ahmad Abbas.