Imtiaz Ahmed & Ariful Islam/Hojai
The perfume town of Hojai, nestled in the plains between Nagaon and Dima Hasao in central Assam, was once known as the trading hub of agarwood. On the other hand, Kolkata and Guwahati, the capitals of West Bengal and Assam respectively, were known to be the educational hubs of the entire Northeast India.
The picture is different today. For the aspiring NEET, JEE, CEE, and civil services examination students, Hojai is the Kota of Eastern India. Meritorious students from not only Assam but also from West Bengal, Sikkim, and all the other states of the Northeast flock into Hojai to prepare themselves to crack the competitive examinations like their counterparts from parts of the country do in Kota in Rajasthan. When a team from Awaz – The Voice traveled to Hojai, almost every alternate youngster it came across was from Guwahati or Kolkata with high hopes in their minds.
Thanks to the Ajmal Foundation, a charitable organization run by a perfume baron family of Assam the Ajmals, including Dhubri Lok Sabha MP Maulana Badruddin Ajmal and his brother Sirajuddin Ajmal, who is the MLA from Jamunamukh in Assam Legislative Assembly. The Dimasa rulers named the place Hojai, meaning priest in the Dimasa language, and the Ajmal Foundation is now producing real priests; though not to preach faith but to master science and modern education.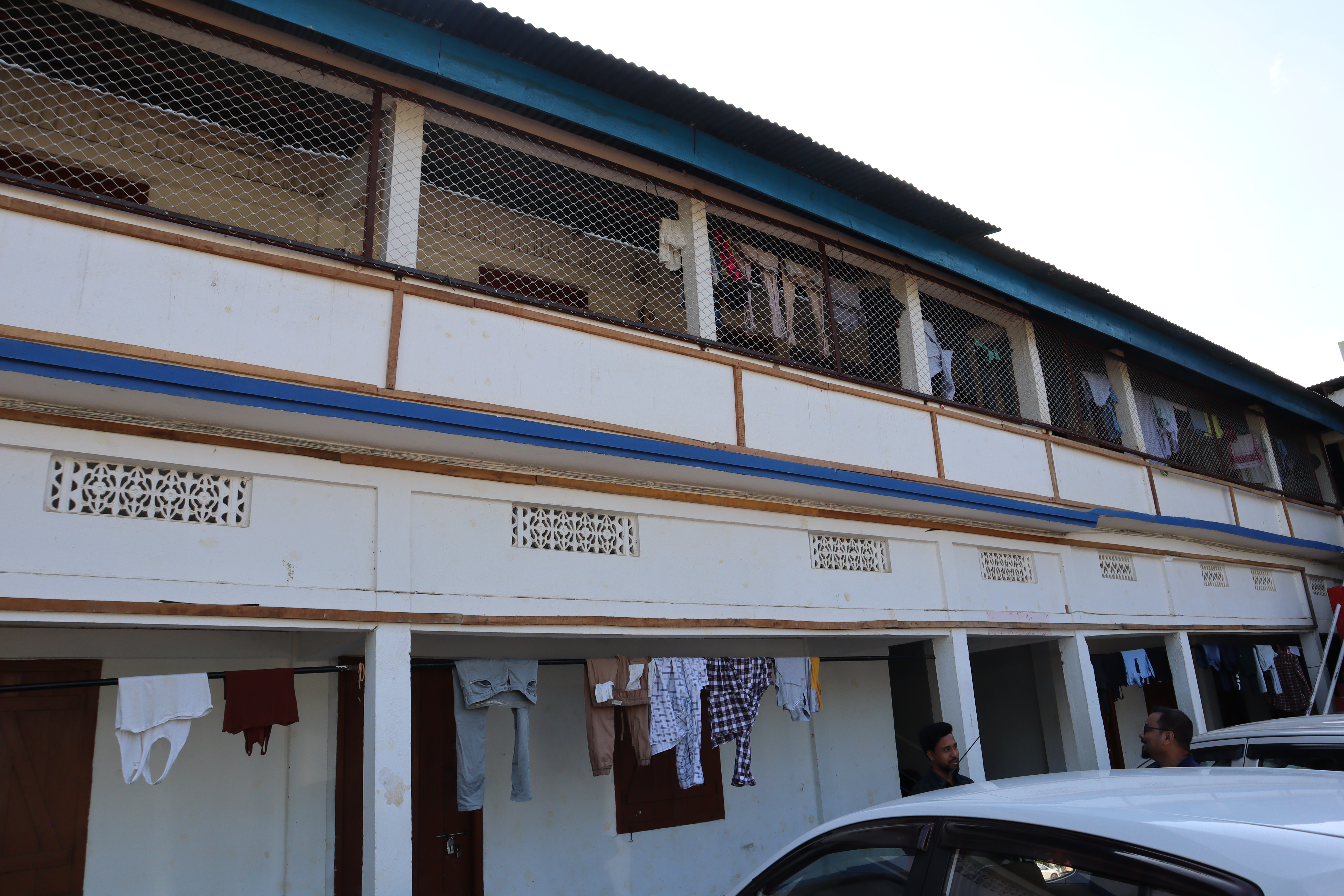 Hostel of Ajmal Super 40
Ajmal Foundation's education empire in Hojai comprises not only a junior college and coaching institute called Ajmal Super 40, which has been one of the most successful institutions in cracking competitive examinations but also the Ajmal Residential Schools in the entire Hojai district, the Maryam Ajmal Women's College of Science and Technology, the Najir Ajmal College of Education, Ajmal Law College, Ajmal IAS Academy and others. All the institutions are residential and impart modern education in an atmosphere where students are meant only to study and play sports physically.
It all started in the early 2000s when the Ajmal family started the Markazul Ma'arif School and the Ajmal Hospital in Hojai. After that, the Ajmal Foundation was raised in 2005 to work in the education sector for the underprivileged. The first initiative of the Foundation was to set up a college for underprivileged women.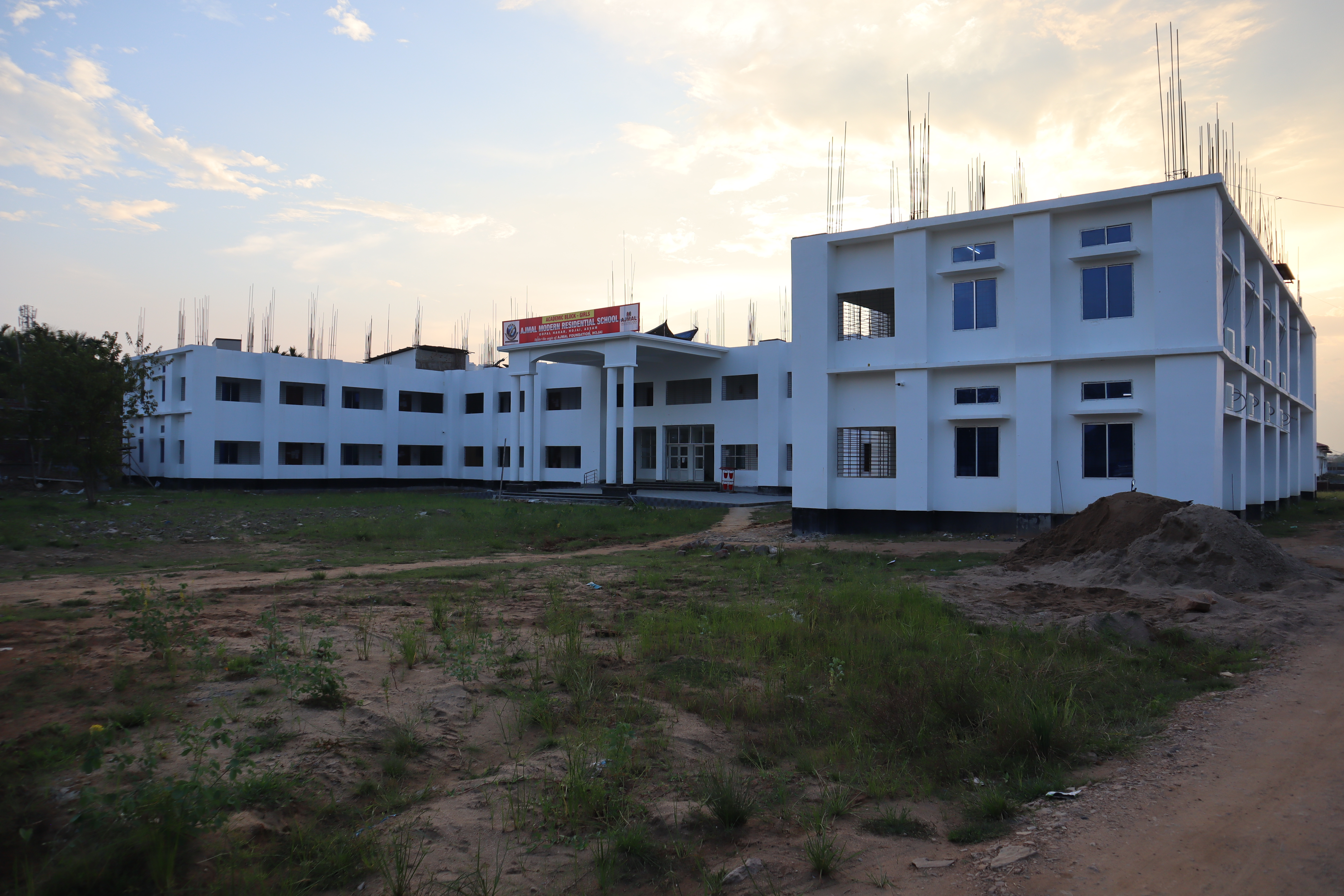 The under construction building of the Ajmal Residential school
"When I joined the Ajmal Foundation in 2005, Maulana Badruddin Ajmal told us that he wanted to see Hojai as an education hub. With only the Markazul Ma'arif School in place, it was beyond our imagination to fulfill his dream. Our journey began with the setting up of the Maryam Ajmal Women's College of Science and Technology for those women who could hardly afford higher education … But, one must appreciate the amazing far-sightedness of this person. In hardly a decade, Hojai has become an education hub not only for Assam but also for the students of different states of the country. It gives us great pleasure and motivates us to do more. Our next objective would be to set up a Maryam Ajmal Women's University and an Ajmal University for the underprivileged students," said Ajmal Foundation's director Dr Khasrul Islam.
Opportunities for celebration come to Ajmal Foundation every time the results of a competitive examination are declared. One of the secrets behind the success story is a blanket ban on the use of mobile phones in any of its educational institution campuses. Students are allowed to talk to their families on the phone only twice a week unless there is an emergency. All the campuses wear only academic atmosphere.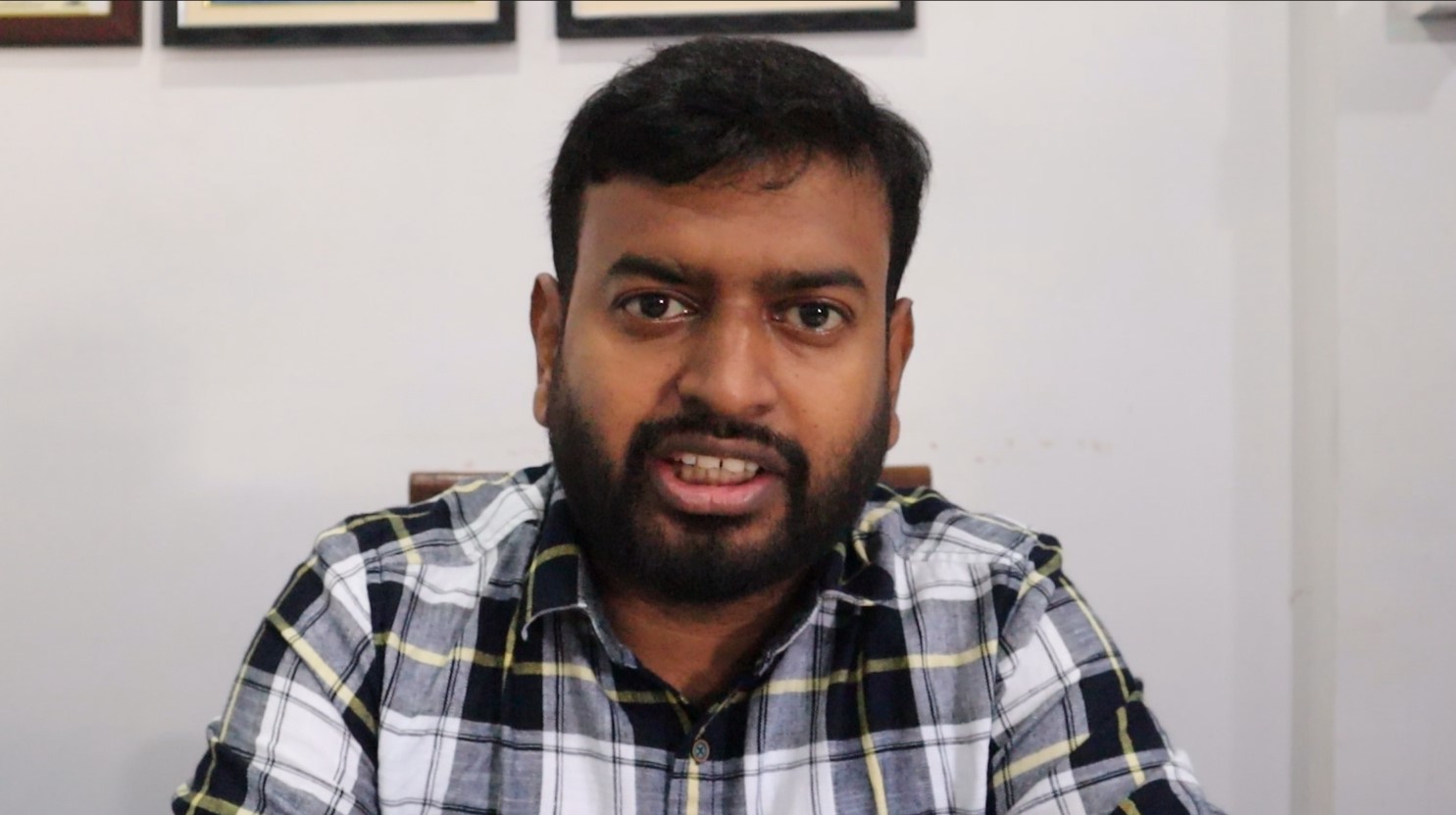 Abdul Qadir, head of Ajmal Super 40

"We get results because we have created such an academic atmosphere in our campuses. Students from different parts of eastern India come here to shape their academic careers. Last year we received applications from 21,000 candidates. However, we could accommodate only about 1500 in our limited infrastructure. Ajmal Super 40 structure now has students from Class VIII to XII and about 3000 students are studying.
"One of the major factors that has made our campuses fully academic is that they are all residential and have a completely disturbance/distraction-free atmosphere. We don't allow any electronic devices such as mobile phones, on our campuses. During the day time, the students attend classes and the self-study time in the evening is constantly monitored by us. Thus everybody is bound to study," Abdul Qadir, head of Ajmal Super 40 told Awaz – The Voice.
Ajmal Super 40 started as a coaching centre for 40 economically backward meritorious students in 2016 providing Class XI and XII education along with coaching for Medical and Engineering entrance examinations. It tasted success in the very first year when its student Amar Singh Thapa topped the Higher Secondary Science examination in Assam. It made the institute an instant hit in the academic circles of the state as well as the region. Demands for accommodation of more students increased rapidly forcing the Ajmal Foundation to increase it to 40 boys and 40 girls. Thereafter, pressure mounted on the Foundation to accommodate students on a payment basis.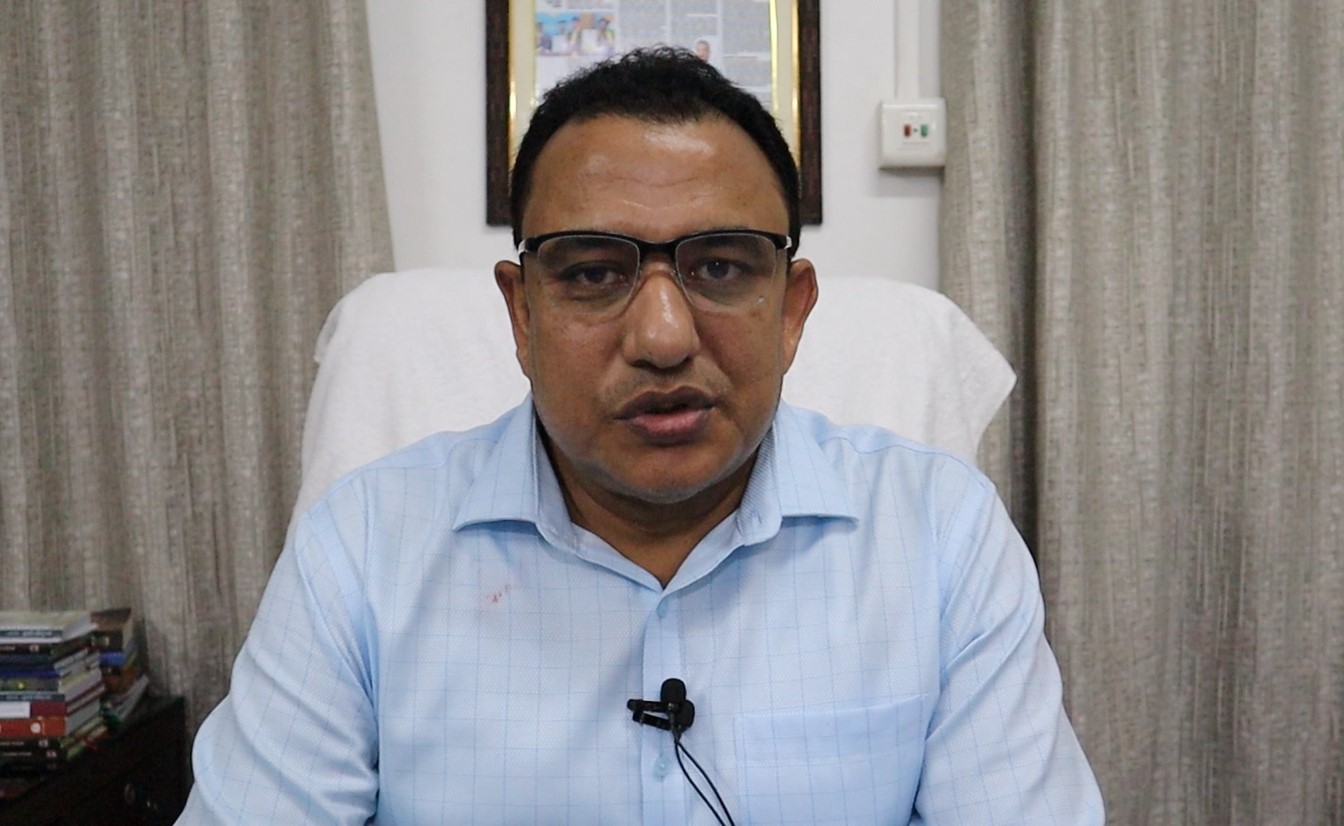 Ajmal Foundation's director Dr Khasrul Islam

The institute has constantly been producing successful candidates in all competitive examinations ever since.
"I have chosen Ajmal Super 40 over any other college because of its student life discipline which is a key to success. Not only are we taught by very highly qualified and competent teachers, but our self-study is also constantly monitored," said Vijay Singha of Doboka in Hojai district who aims to be a doctor.
"Ajmal Super 40 is such a place where there is great motivation for study. The study material and the mock tests here are very useful," David of Bokajan in Karbi Anglong said, adding that his focus is on the 720 marks in NEET like almost all other students of the institute.
"The transition from Class X to XI and XII has a vast gap. But Ajmal Super 40 is a place with highly competent teachers who bridge the gap so smoothly that students don't lose the first 3-4 months in adapting to the new course," Rizwan Ahmed of Juria in Nagaon district said.
ALSO READ: Assam Muslims celebrate weddings with a seasoning of Hindu traditions
To prevent untoward incidents like Kota where students come under tremendous pressure to develop the tendency for drastic steps, Ajmal Super 40 has also involved psychological counselors to constantly monitor the student's progress and keep them stress-free.