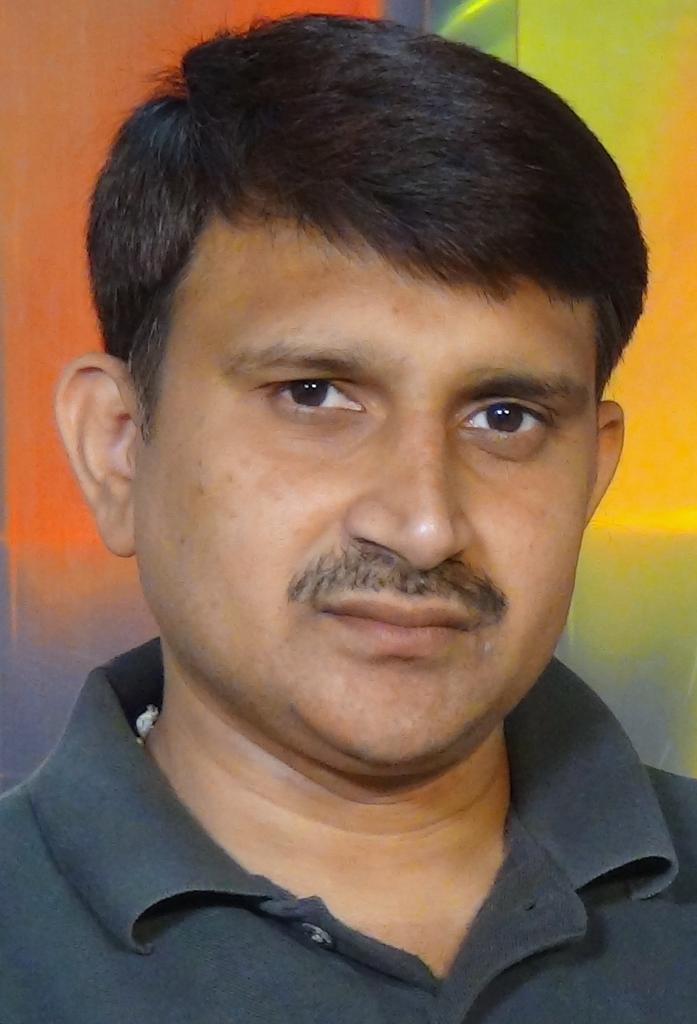 Ram Kumar Kaushik
Prime Minister Narendra Modi's recent address expressing his concern over social media disinformation campaigns, has attracted attention to the need for media literacy and corrective steps by government institutions.
Taking on the fake news, PM recently told the gathering of state home ministers not to hesitate to take legal action against such regressive forces. He raised the issue of global concern at a time when the world was marking UNESCO-designated Global Media and Information Literacy Week (24-31 October) to educate people in discerning facts from fiction.
His address comes in the backdrop of instances in which fake news claiming to unearth the relationship between a social media platform and politicians was reported but was later found to be fake and based on fabricated sources.
Modi's message to the ministers was that India as the largest democracy has to share the responsibility of educating people about media and information literacy. In this world of disinformation & misinformation, media literacy matters more than ever before. This then brings us to the question of what is media literacy.
The US-based organization - Center for Media Literacy defines it as "Media Literacy is a 21st-century approach to education. It provides a framework to access, analyze, evaluate, create and participate with messages in a variety of forms — from print to video to the Internet. Media literacy builds an understanding of the role of media in society as well as essential skills of inquiry and self-expression necessary for citizens of a democracy."
Since today everyone who has internet access is free to communicate their personal views in the public domain. The wide reach of the Internet and the availability of social media platforms as a democratic right has empowered every individual to reach out with their views to the masses.
During the Covid pandemic, we witnessed how fake content was disseminated by unreliable sources through social media especially instant messaging platforms. Such posts of disinformation created panic and led to confusion about the diseases and their treatment. Propaganda stories posted about the ill effects of Covid vaccine prompted people not to take the vaccine and it led to drastic consequences for some people.
In this scenario knowingly or unknowingly we all can become prey to propaganda. There is a tendency to forward the content to our friends and well-wishers without even bothering to verify the facts.
The spread of both misinformation and disinformation, especially via social media has become a common problem in India. A lack of credible digital media literacy programs and loose regulation of social media platforms are the contributory factors.
The government has initiated a few significant moves of fixing the responsibility of digital &social media platforms for such acts. Ministry of Information Technology has issued amended rules - IT (Intermediately Guidelines & Digital media Ethics Code) Amendment Rules-2022 on October 28.
In the current year no. of internet users has swelled to 923.23 million and in the next three years, the projection of numbers can reach up to1,134.04 million in India. Almost 50% of the Indian population has access to the Internet and due to low data cost, it has been reduced substantially to Rs. 10.55 per GB.
Easily affordable access to the internet has increased the average data consumption in a month to 17-18 GB per active user. The Social Media user population has grown by leaps & bounds in India.
Currently, 467 million Indians are using different social media platforms to consume content and information. WhatsApp has the world's largest market in India with more than 300 million users and it is followed by the same giant's other platform – Facebook.
India has emerged as the place where social media users forward more content than anywhere in the world. The different studies reveal that most Indian users tend to trust content from family and friends. Most of the received messages are being forwarded without checks and verification and it further leads to misinformation in social circles. (Data Source: Statista)**
Alarming data reveals that half of digital and social media users are not aware of fact-checking or verification tools. The data emphasize the urgent need to make media literacy a part of the formal education system from schools to universities in India.
ALSO READ: Is it Rahul Gandhi's yatra to nowhere?
This is required in the world's largest democracy, misinformation can firm up public opinion, which in turn could have undesirable consequences. If media literacy education is promoted, then it would certainly have a positive impact on people's content consumption behavior.
(The author is a senior print and TV Broadcast journalist)