Rahul Gandhi in Bellary, Karnataka on the 38th day of his yatra (All Pics Courtesy: Congress party)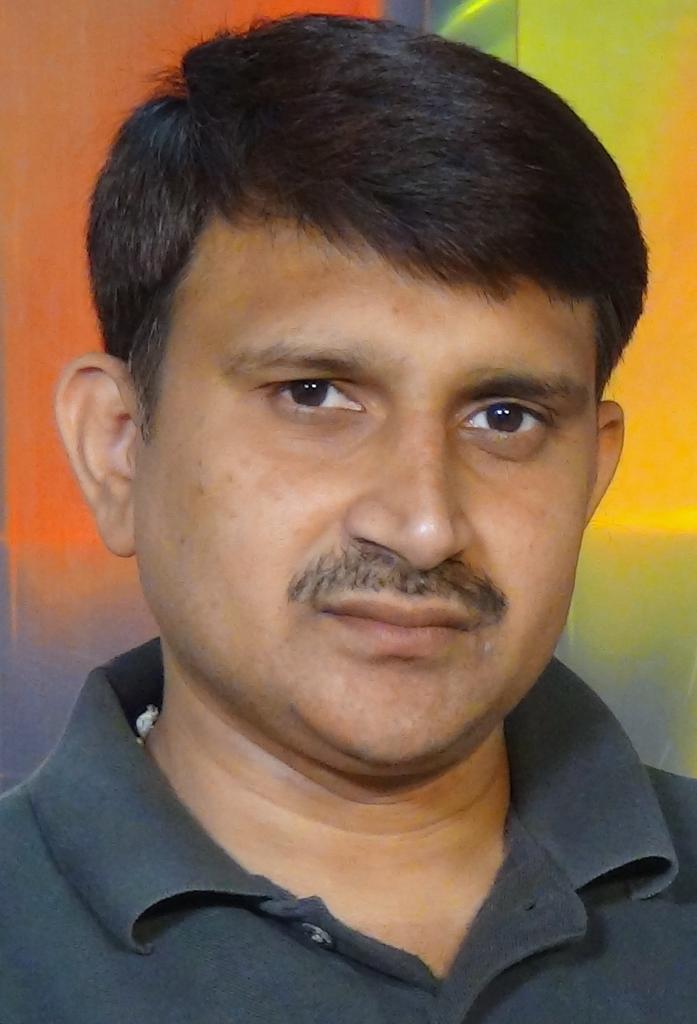 Ram Kumar Kaushik
In the Indian context 'yatras' – a journey with a special purpose - when done with complete devotion have always paid dividends for those who toil.
May it be Ganeshji's yatra of Universe walking around his parents Parvati and Mahadev or Mohandas Karamchand Gandhi's yatras for Indian Independence, they have all been immensely successful.
These days a Yatra by Nehru-Gandhi scion Rahul Gandhi is creating a buzz. The optics of Rahul's Bharat Jodo Yatra appear to be gaining steam, perhaps due to an effective social media outreach.
Congress Party's entire media team is working round the clock to make the picture-perfect moments viral, especially on social media such as Rahul tying shoe laces of his mother Sonia Gandhi, embracing an old lady, young girls rushing to shake hands with him, smiling Rahul marching hand-in-hand with congress leaders and doing push-ups on the road.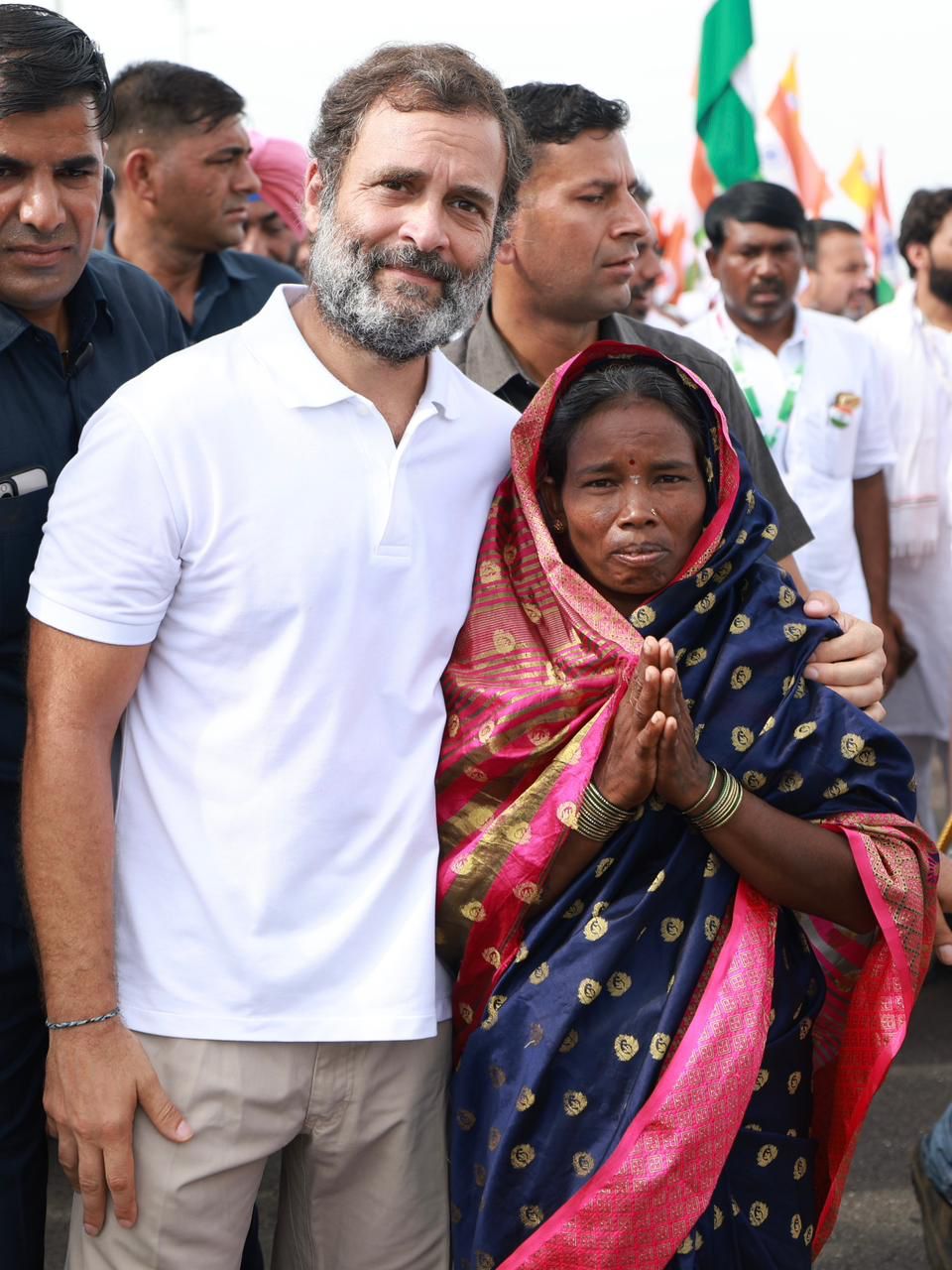 Rahul Gandhi with locals in Karnataka during the Yatra
This media campaign by Congress is attracting eyeballs but it is riddled with many paradoxes. Its purpose remains unclear; the role of the lead Yatri (pilgrim) in the party is opaque and undefined to the public by the Congress party.
He is neither the leader of the Congress party nor is he projected as its Prime Ministerial face. Many would wonder if Rahul Gandhi's yatra is social activism.
The nomenclature of the campaign – 'Bharat Jodo Yatra' – raises questions. One wonders whether Bharat is divided to be fixed by the Nehru-Gandhi family's five-month foot march.
At a time when the sense of nationalism or Bhartiyata is at its peak since Independence, what is Rahul Gandhi trying to achieve?
The common notion is that India is doing well both internally and externally when compared to the state of neighbours- Pakistan, Sri Lanka, Nepal and Bangladesh – or for that matter many developed and powerful countries.
India is dealing reasonably well with the difficulties posed by global issues. More precisely the strategic and economic challenges posed by the Russia-Ukraine war have been dealt with quite tactfully.
The perception of India as an emerging superpower has strengthened. The world's most powerful countries now see India with admiration and hope. Both in post-Covid economic recovery and recession, global bodies are pinning hopes on the world's fifth largest economy – India. The IMF has recently described India's direct benefit transfer social welfare schemes as a logistical marvel. So has World Bank President David Malpass. India is being praised worldwide.
The other idea being propagated to justify Rahul's 3,500 Kms Bharat Jodo yatra is that he is fighting against the religious polarization in the country. Yes, in India largely a majoritarian view is prevailing for some time.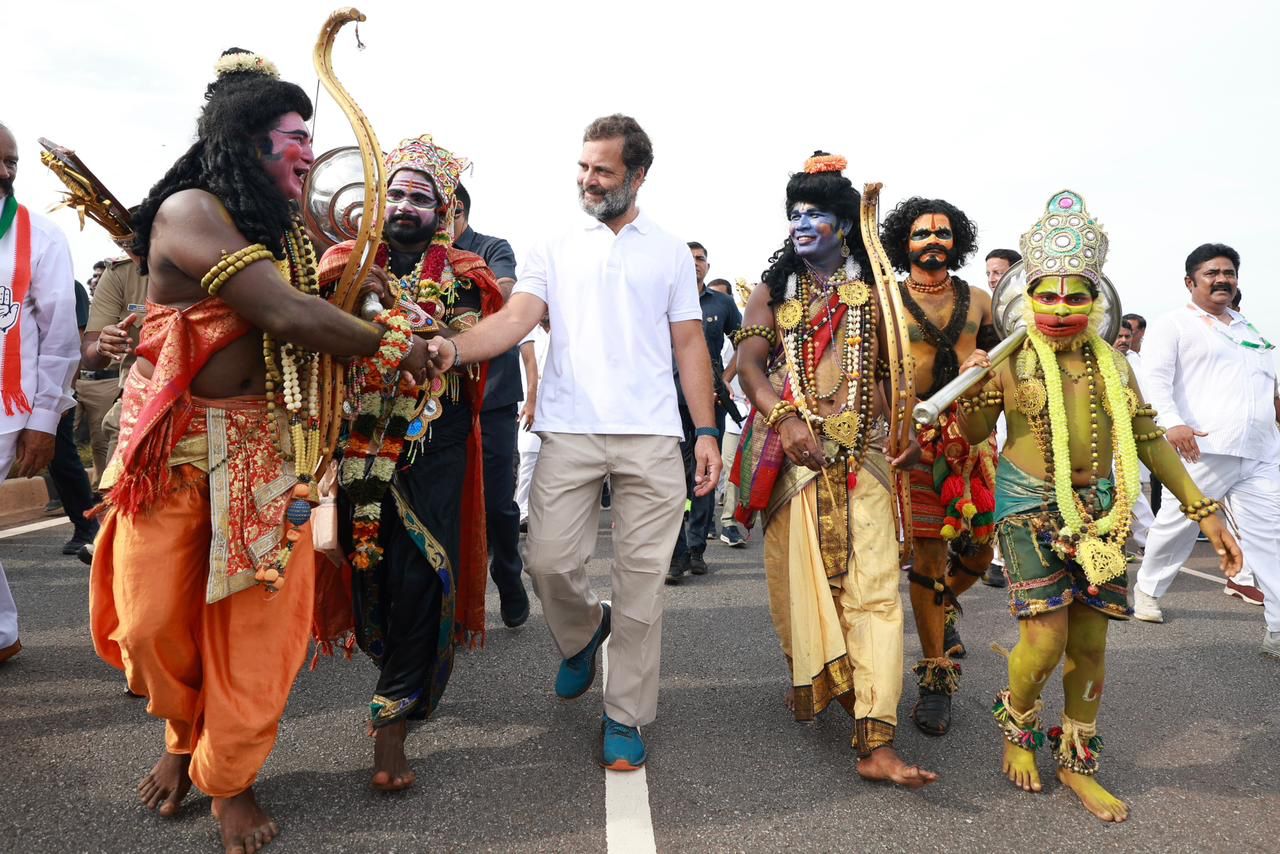 Rahul Gandhi with Ram Lila chareacters during his yatra
This has been a world phenomenon for a decade and is not unique to India. The majority argument is that Indians are today bonded well both socially and politically ever since Independence.
Indian society had been plagued by the governance of appeasement focused on the Muslim community only. Though it neither helped Congress nor the Muslims it made communities like Sikhs, Jains, and Buddhists feel ignored.
Ironically, the successive Congress governments didn't do much to uplift the social and economic conditions of Muslims and used the community only as a vote bank.
Of course, in recent years many incidents have occurred that have disturbed the Muslim community. But generalization is not going to help and saying that every member of the minority community has been targeted is a gross exaggeration.
A majority of Indian Muslims are leading a normal life. This is only disputed by foreign media propaganda that says they are living as second-class citizens.
So, is Rahul Gandhi merely fighting the battle of his self-created perception of Divided Bharat? He is marching from Kanyakumari to Kashmir at a time when separatism is well under control. Naxalites have also been reined in due to strong security policies.
Another view questioning the Bharat Jodo concept is that in the history of Congress rule since 1947, the party and the Nehru-Gandhi family stand accused of using divisive agenda for power.
Rahul gandhi with locals in Karnataka
Also, Congress is blamed for the partition of India. The party and its regimes could not control growing casteism and secessionist movements in different parts of the country not to mention the brutal genocides of Sikhs in 1984. Congress carries the heavy baggage of the past.
Coming back to the yatra, the problem is that it is not promising any solutions for the real problems India is facing these days. The party strategy seems to focus on South India is good but this alone cannot lead the party into central leadership.
Interestingly, Congress is projecting Rahul as a person with the physical stamina to walk constantly. His physical fitness is widely publicized to project him as a strong leader. But his spin doctors should not confuse leadership with masculinity or physical strength. A powerful leader has political stamina and a flawless understanding of the psyche of the common masses.
They must check the party's record: Padyatras has worked in the past as even Sonia Gandhi's election campaign yatra was successful and brought Congress into power. They must compare the two yatras. Also, history has shown such footwork by several politicians and social activists like Vinoba Bhave have worked and led to many successful movements.
It is a fact that people are thronging Rahul's yatra in the southern states of India so far. The response of the crowd in Tamil Nadu, Kerala, and Karnataka has created ripples in other opposition parties and the ruling BJP. Is BJP concerned? As of now, that doesn't seem to be the case.
No one knows Rahul's real big idea behind the yatra. Party's politically matured old guard wonders whether Rahul wants to become a Mahatma or a performing politician.
Conversation during one of Rahul's press conferences in between his Yatra schedule is widely discussed for his abstract concepts of governance, etc giving no hope for Congress' future leadership.
Rahul Gandhi responding to a question by a journalist in Bengaluru said: 'Thousands of crores of media money or media energy has been spent to shape me in a way that is untruthful and wrong…. that machine is well-oiled…. this yatra, of course, there is a political element to it.'' He further said that he and his family believed in 'Tapsya'.
The question is will the people of India take the Yatra bait? Will the yatra make a mark in the face of many challenges faced by the Congress party?
ALSO READ: Ex-aide says Kalam was a smart man manager
The entire machinery of the Congress party is focusing on Rahul Gandhi's yatra putting aside the most important internal political activity of electing the party's national president, who will lead the grand old party in the battle against the most popular leader Narendra Modi, whose popularity had broken the barriers of caste and class and brought into BJP's fold.
(Ram Kumar Kaushik is a senior print and TV news broadcast journalist)