Shahnawaz Alam/New Delhi
If you thought the abbreviation ICU should always make think you of patients in critical condition in hospitals, think again. A Samaritan Abdul Qadir of Karnataka has changed the meaning of ICU; his version stands for Academic Incentive Care Unit (A-ICU)!
Qadir's effort is meant for helping the students of madrasas and other dropouts. His campaign, A-ICU, is focused on bringing students who lag in academics at par with the others by providing them special coaching. Thousands of youth are taking advantage of this and changing the course of their lives.
Abdul Qadir says that it was started in the year 2003 when he thought of helping school dropouts and madrassa students to a stage where they will be able to compete with others for entry into professional courses.
For this, students were enrolled in class 10th and 12th and also coaching for medical and professional courses by introducing them to the mainstream curriculum. About 500 students are coached every year. The dropouts and madrasas students are admitted to the best institute of higher education like Aligarh Muslim University, Jamia Millia Islamia etc.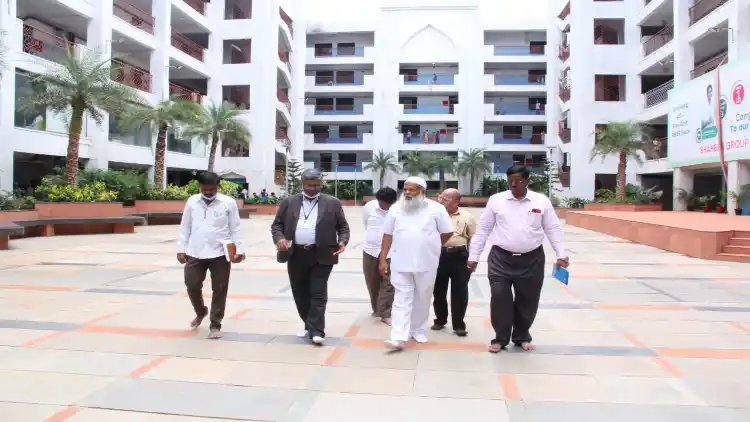 Dr Abdul Qadir in front of his college
Dr. Abdul Qadir is an engineer and educationist by profession. He has been engaged in helping students for 17 years, for he believes the destiny of India will change through education. He started his career with the Japanese company Marubeni Corporation. After this went to Saudi Arabia and after returning to the country in 1989, started working in the field of education for the poor, backward and started from a room in Bidar district of Karnataka.
His one-room initiative has now become Shaheen Group of Institutions. This initiative started with 18 students has today added more than 20 thousand students and more than 500 teachers and has emerged as an excellent center of education in the district of Karnataka.
Dr. Qadir claims that since 2014, more than 1000 students from this center have been admitted into Government Medical Colleges. The number of students getting admission into Medical colleges is increasing with each passing year. He has been conferred with many honorary degrees including Gurukul Award, Karnataka Urdu Academy Award, Kannada Rajyotsava Award for his dedicated work in the field of education.