Shahtaz Khan/Pune
The role of Munni's father in the blockbuster Bajrangi Bhaijaan gave Mir Sarwar recognition in Bollywood. Although he played a small role in the film yet the fact that he debuted in a big-budget film of a big banner opened many avenues for him.
This Kashmiri artist acted in films like Kesari, Dishoom, Jolly LLB, Hamid, etc., and made his mark in the industry. Before acting in Bollywood, Mir Sarwar was a model.
While growing up in Kashmir, Mir Sarwar specialized in martial arts and kickboxing. Awaz-The Voice met Mir Sarwar in Pune while he was visiting Sarhad, an NGO that supports many Kashmiri children, and spoke to him about his life and experiences. Excerpts from the interview:
When did the idea of ​​entering the film world come to your mind?
I was a sportsman. I got a chance to travel because of martial arts. My fitness was good and my looks were also good. So, I started modeling in Delhi. Every person is in search of something better in life. When I came out of Kashmir, I tried my hands at many things. Along with modeling, I also started doing theater from 2001-2002. The first play I played a role in was 'The Last Seven Days of Julius Caesar. Later at one point, I decided to go to Mumbai and try my luck. This is how I found my way into Bollywood.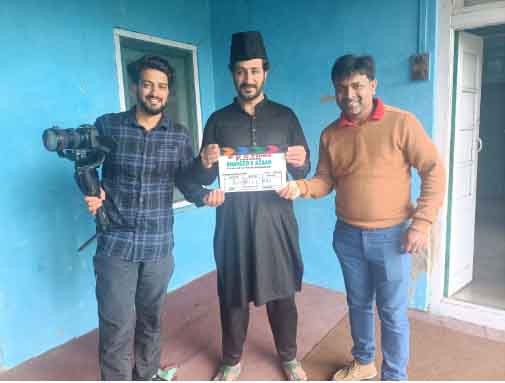 Sarwar Mir launching his movie
What kind of roles did you get to play in Bollywood films?
I have mostly played Muslim characters. But I also got a chance to play other characters. This is the film industry, it is important to be seen here. I somehow wanted to enter the industry. The work was important, not the role. Work will be available, and only then an artist can perform. I didn't have a choice. I had to survive; wanted to be alive, so I worked.
Is there any downside to playing the same type of character?
Getting a role is important. If only you play your role properly, then only you will get the next chance. It is the responsibility of an artist to try to leave his mark on the audience with his acting.
Sometimes even a small role and a small scene can make both the film and the artist successful. I believe that if we are cast in the film, then give my best and the producer can do better than the director.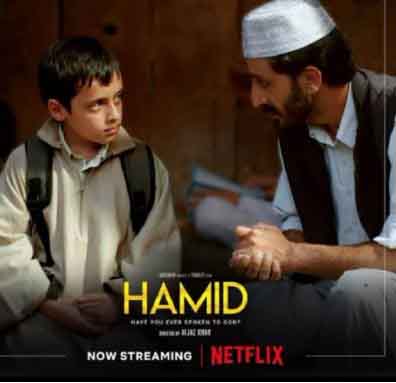 Poster of Sarwar Mir's movie

Which films are you busy shooting these days?
Recently, the shooting of a short film 'Azaan' has been completed. Preparations for 'Gadar 2' are also going on. I am playing the role of an army officer in this film. I will be seen in the role of a scientist in 'Mission Majnu'. 'Tension' is also ready for Sony Live. The shooting of several series is also going on for the OTT platform.
Apart from acting, what are your passions?
I am fond of film-making. I have also done many projects in the capacity of producer-director. 'Laxmi Bomb' has been released. 'Bed No-17' is also ready for release. Some web series will also be in front of the audience soon. Apart from this, I write scripts and also do poetry. I write Ghazals, especially in Urdu.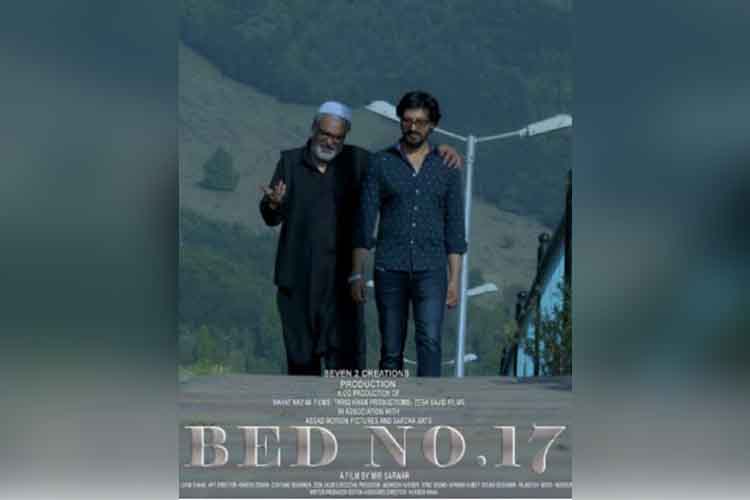 A poster of Bed No 17 with Sarwar Mir
How do you see your association with Kashmir?
I dream of Kashmir having its film industry. Artists should get work opportunities, films are made here, and shooting is held here. Right now there is a lack of employment opportunities in J&K. The industry has not been able to survive here. There are very few people who want to build the film industry by investing in Kashmir. When producers and financiers come here, then everything will be easy. But right now we are making films by investing our own money.
The number of such people is very less, but efforts are on. I want to do something for my community and society. I believe that stay grounded. Do not keep what you have learned to yourself, but teach it to others as well. Don't know who should start your journey by taking inspiration from you. It is our responsibility to return whatever we have got from society.
ALSO READ: Kashmir's NEET topper Haziq wants to be a neurologist