Nakul Shivani/ New Delhi
Young Kashmiris are today defining their own lives. Two such Kashmiri Samiullah and Abid Rashid have become the men behind the first Valley-based company to attract an investment of USD 100,000.
Back in 2018, Samiullah a BBA graduate from Kurukshetra University quit his job as head of logistics in a Srinagar-based company and joined hands with his childhood friend Abid Rashid. Rashid was trained in Information Technology from NIT, Delhi. Together they decided to build a logistics company specifically designed for local entrepreneurs.
"While working in Srinagar, I realized the difficulties Kashmiri businessmen were facing in delivering their goods," says Samiullah.
While entrepreneurs were able to sell their goods on social media platforms like Instagram, they did not have the wherewithal and the resources to get them delivered in a cost-effective, and convenient manner. There were no big logistics companies operating in Kashmir. Even the few which did work, were erratic in their operations and failed to deliver in remote areas.
"Businesses were getting hit. Not many people here were exposed to the opportunities and could realise their potential to expand their work," adds Samiullah.
There were challenges; a difficult terrain, adverse climate conditions and poor technology threw in the face of frequent internet disruptions.
"Everything here was manual. There was no last-mile connectivity and no tech support," says Samiullah.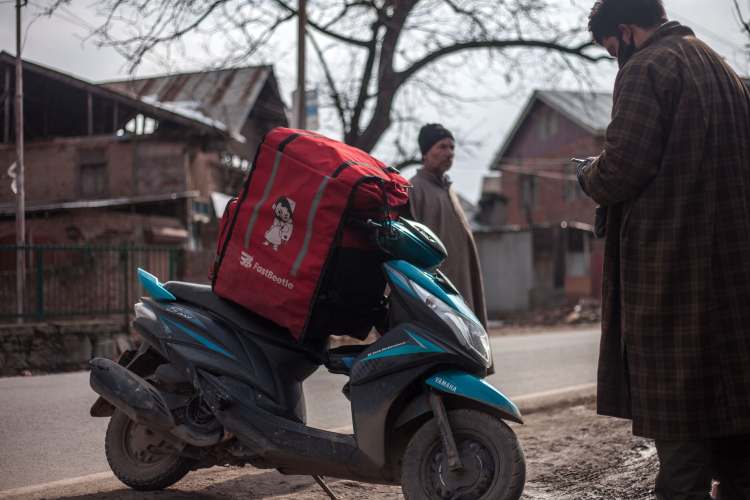 Fastbeetle is the lifeline for small Kashmiri entrepreneurs
This is where the duo decided to step in and created FastBeetle with a desire to handhold Kashmiri businessmen and women expand their business and be part of the startup disruption.
The company started with a seed money of Rs 5 lakh that both Samiullah and Rashid pooled in from their savings.
"This was enough to start helping local entrepreneurs, especially women, deliver their products," says Samiullah.
FastBeetle is not a run of the mill logistics company. It is designed and tailored to the needs of local Kashmiris. "We have operations in remote parts of the Union Territory. We deliver the same day and we do so with professionalism as we provide all the required tech support."
But the journey was not smooth as a fairy tale. With the abrogation of Article 370, the communication systems broke down and so did the company's operations.
"We folded up," says Samiullah with a smile, "only to bounce back", he adds after a pause. "Our customers were missing us."
Sometimes, it's an adversity that opens new doors. That's exactly what happened with FastBeetle. During the pandemic, Samiullah and Rashid revived their operations. They started delivering medicines, oxygen cylinders and other essentials. They became the lifeline for many people in Kashmir.
Word spread and so did their operations. From a few large towns and cities, the company moved to delivering items in rural areas too. They tied-up with small entrepreneurs, looked specifically at businesses run by women.
Today the company has a tie-up with close to a thousand micro enterprises and delivers products to as far as Mumbai and Delhi.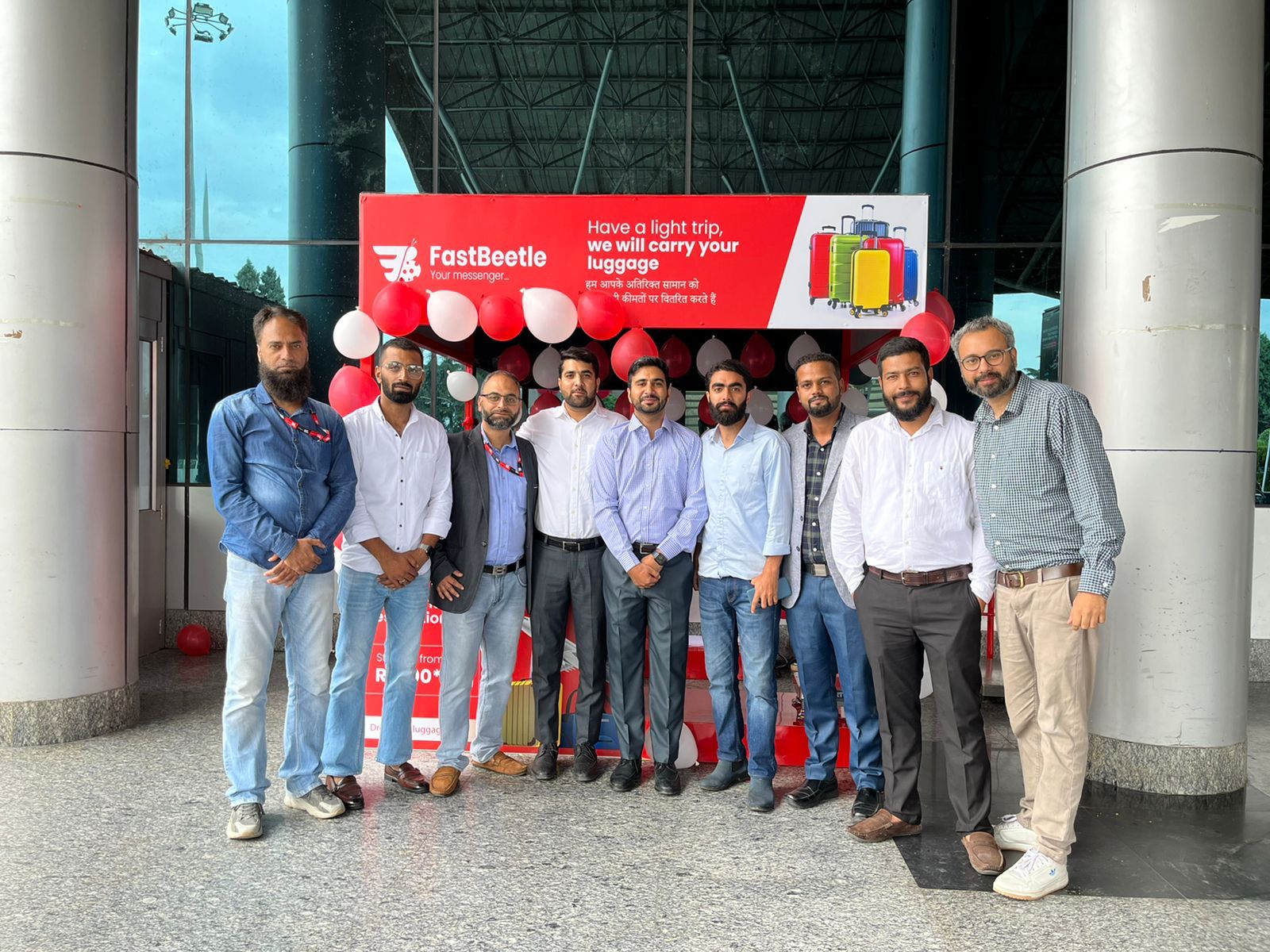 The Fastbeetle team at the excess baggage counter of the Srinagar international airport
It started with four employees. Today it has a staff strength of 120.
"Our aim is to become the largest logistics company in the Himalayan region," Samiullah says with a smile.
That looks a strong possibility. They are soon going to set up an office in Leh to cater to Ladakh. "When villages get cut-off due to snow in winter, we will ensure the supply chain for the local business community does not get disrupted," he adds.
Samiullah and Abid Rashid have shown how the right intent and will power can overcome the most difficult of challenges in the most adverse conditions.
They are creating magic to jettison Kashmir businessmen and women into the India growth story.
ALSO READ: Nund Rishi's aura pervades over Kashmir Valley
And next time you are flying from Jammu and Kashmir with excess baggage don't miss their counter at the Srinagar and Jammu airports. They will deliver your baggage at less than half the price of what the airlines charge.