Malick Asghar Hashmi/New Delhi
After Union Road, Transport Minister Nitin Gadkari praised IPS officer Noorul Hasan, Senior Superintendent of Police of Wardha district of Maharashtra, the video went viral on social media.

In this 1 minute clip, Nitin Gadkari says: "Here goondagardi will not work. Today, I am especially remembering DCP Noorul Hasan. At a time when ganja (marijuana), opium, charas, and hooliganism were going on here, I called Noorul Hasanji and told him that a criminal is a criminal..."

Gadkari adds, "He has no caste, religion, or creed. Let him be from any party; just don't listen to to any politician. Call such people and thrash them in such a manner that no criminal would ever dare to come into Tajbagh. Out mothers and sisters should be protected. The rights of the poor man should be protected..." He says Hasan replied by saying, "don't worry, Sir. And he honestly did a great job. I am remembering him today. I will especially thank him."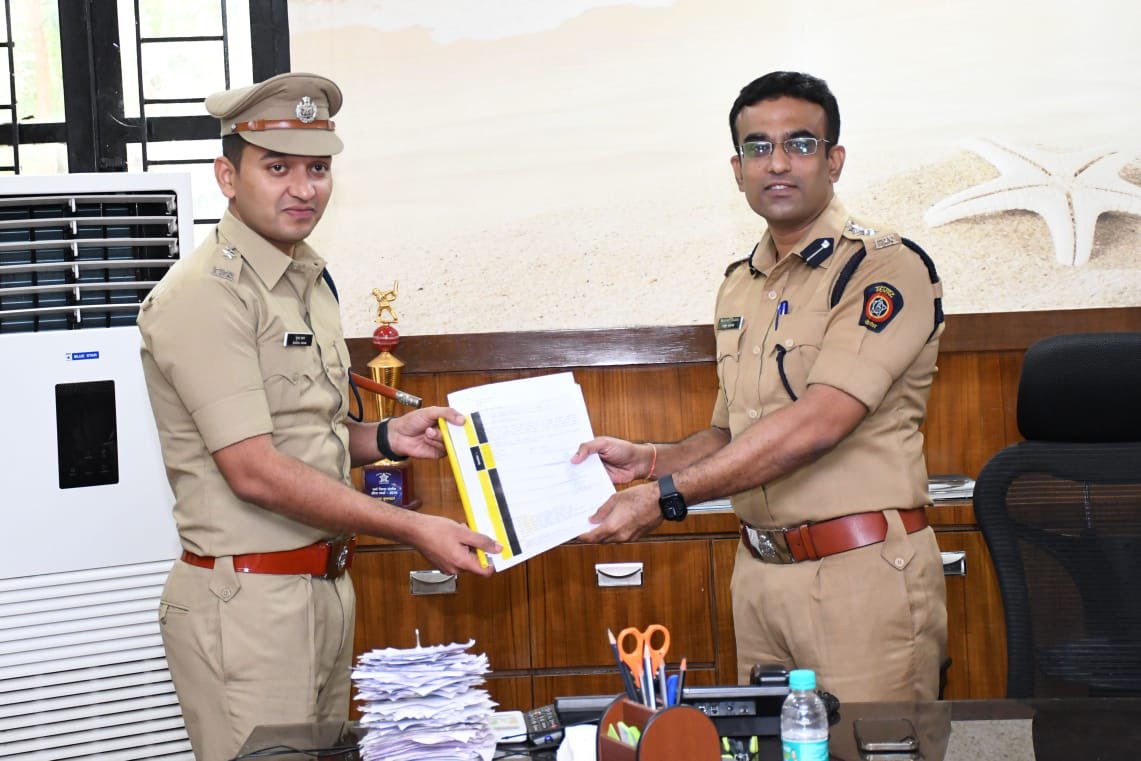 Noorul Hasan taking charge as SSP of Wardha
Praising Noorul Hasan, he was seen saying: "Ultimately what is good is good. What is bad is bad."
G Qadir, a senior officer of WCL, said this video is of a function held a few days ago. It was the event of Sufia-e-Ekram organized by the Nagpur Intellectual Forum. All the religious leaders were present there when Gadkari spoke. The event was held at the Tajbagh area of Nagpur that a large Muslim population.
ALSO READ: Zakir Khan: from Sakhth Luanda to Farzi Mushaira
Nitin Gadkari was the chief guest.
Nitin Gadkari hails from Nagpur and also represents the Constituency in Lok Sabha.
ALSO READ: J&K: Crackdown against separatists in decisive phase
Wardha falls on the way from the RSS headquarters to Ghugghus district, and Noorul Hasan is currently posted as the SSP there.
Noorul Hasan hails from Pilibhit, Uttar Pradesh; he is considered a very honest and hardworking officer.
Ever since he took charge of Wardha in October, the Police have launched a massive crackdown on illegal businesses, liquor, betting, gambling dens, and cow smuggling.