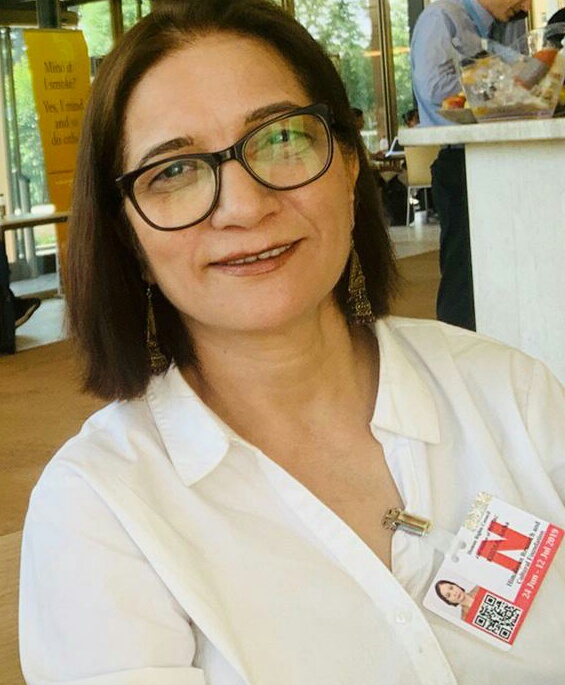 Aasha Khosa
The whittling of Article 370 of the Constitution was not to be a Midas touch that would turn everything into honey and gold in the erstwhile State of Jammu and Kashmir and complete the script of everyone living happily ever after story.
Those talking roads and tunnels built or not built in two years of Jammu and Kashmir (minus Ladakh) coming at par with the rest of the States of the Union are either genuinely ignorant or smartly hiding their own guilt of perpetuating apartheid on thousands of Indians in the State for seven decades.
Imagine you are an Indian citizen living in your country and yet not eligible to get a government job, admission into a higher educational institution or buying a piece of land or owning a house. This was the treatment meted out to thousands of refugees of partition and the wars; the historically invited guests, and workers, to the erstwhile State under Article 370 and its derivative 35-A of the Constitution, both thankfully gone two years ago on this day.
Building roads and tunnels only need money and good governance; giving rights and equality to people needs a vision and belief that all humans are equal. For seventy-plus years that Article 370 had existed (The article is not scrapped) Manish Adhikari, an Indian of Nepali origin, had lived as a second-grade citizen in Jammu and Kashmir where his ancestors had come as the proud Gorkhas on the invitation of the then Maharaja as warriors for his Army 150 years ago.
The 100 odd families of Gurkhas were special invitees of the Maharaja; he settled them in Srinagar and honoured them by naming the localities after their clan names –Magar and Mal. This is today Srinagar uptown's Magarmal Bagh locality, not too far from the most well-know landmark of Lal Chowk.
Manish, who runs a passport agency in Jammu, rues the fall of his 20,000 member Gurkha community from the status of "guests" in the democratic India. The community members couldn't get jobs in J&K nor could they own a house because, under the arbitrary powers, the government gave itself powers to decide who should to given permanent resident certificate.
After the August 5, 2019 decision of the Modi government, Manish has acquired a domicile certificate and can now enjoy all rights that the Constitution has assured him even though he has passed the age of getting a government job.
Manish had earlier told me that the Gurkhas were not disturbed till 1990 as most of them went into business or armed forces. However, at the onset of the Pakistan-inspired militancy in Kashmir in the nineties, the revenue officers refused to issue certificates of residency that were required for joining central armed forces. Suddenly everyone started calling them 'Nepalis' after their families had lived in J&K for one and a half-century.
Another group of humans who were pushed into poverty and deprivation for their fault of havng chosen J&K as their home after the partition and subsequent attack by Pakistan were labelled as West Pakistan refugees and not treated at par with the rest.
Interestingly, while they feared raiders would reach Jammu and had started marching towards Punjab, the then J&K leader Sheikh Abdullah and Prime Minister Jawahar Lal Nehru asked them to stay put in J&K. They were settled in the border belt. There were no jobs, no admission in colleges for them in the State, because under Article 35A they were not good enough to be J&K's permanent residents.

Some four lakh Pakistan refugees became bona fide residents of the J&K after the Constitution was amended and Article 370 made inoperative on this day.
Among the victims of discriminatory rights regime of J&K, were the Valmikis. This community was brought to J&K from Amritsar on a special request of the government in 1957 for J&K was short of janitors. The original 600 families are today a population of 6,000. They were entitled only to apply for the job of safai karamacharis.
Radhika Gill, a promising athlete hailed from this community. She could not get a job reserved for a sportsperson in J&K. All that Radhika could ask for and desire was the job of a safai karamchari with the Municipal corporation. Her future was sealed till the day Article 370 was 'removed.'
The day has also ended the biggest gender-based apartheid in the country that had happened to the daughters of this land for seven decades. Married to non-J&K residents, native women were declared ineligible to inherit property.
A Sikh woman from Baramulla Amarjeet Kour whose father had left her huge swaths of orchards was sought to be dispossesd of her inheritance it by her brothers using the clause of Article 35A. She was the first woman to challenge the law in a court of law. Rubina Malhotra, a doctor and the granddaughter of the former J&K PM Bakshi Ghulam Mohammad soon joined her legal battle when her admission to MD course in the Jammu Medical college was challenged on the basis of her marriage to a non-local. Tsering Angmo, Station director of AIR, Leh, could not buy a piece of land to build a house for herself and three children in her native town of Leh after her separation from a non-local husband.
Many lives were ruined and people were made to suffer due to the discriminatory rights regime under special dispensation of the J&K.
Some of these troubled women won the case in Supreme Court and forced the State to accept their right to own the inherited property. It was done with a caveat: their children still had no right to inherit the same property. My mother was forced to sell our house in Jammu under this confused regime, a few years ago.
August 5, 2019, turned the tide and brought in justice and gender parity.
Only recently an unidentified man married to a native woman was given the first domicile certificate by the J&K government.
So, in the nutshell, the biggest delivery of August 5, 2019 is the restoration of natural justice and rights assured to all Indians by the Constitution of India.
(Aasha Khosa is Editor of Awaz-theVoice, English. She has covered Kashmir for a decade during peak of insurgency)