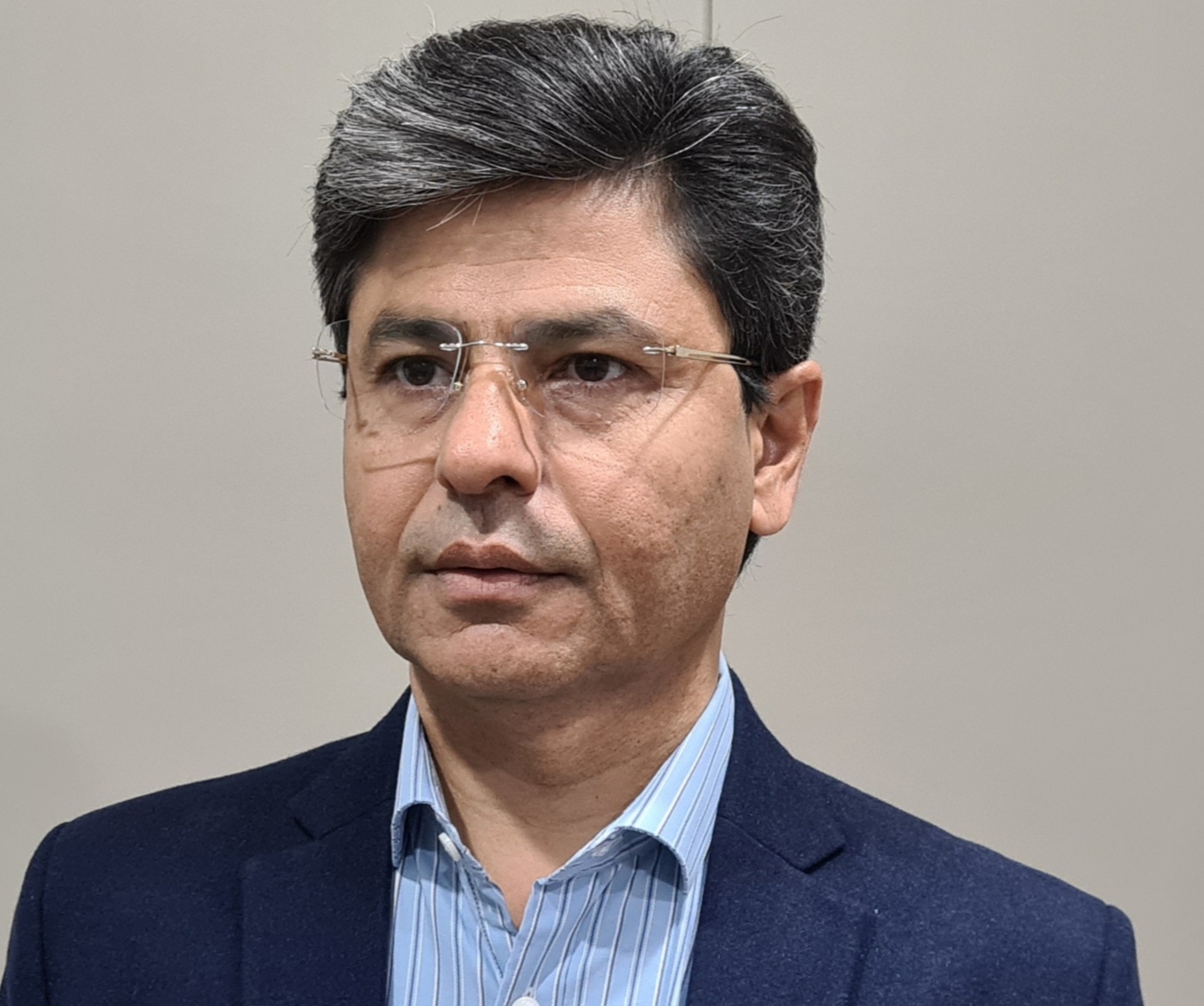 Atir Khan
India as a nation has always attached more importance to human values over any other concerns. It was among the first few nations to have condemned the Hamas attack on Israel's desert music concert on October 7th. When it comes to international conflicts, India has always sided with the morally right party. It has been critical of acts of injustice and upheld the highest values of human rights.
India believes in the concept of 'Vasudhaiva Kutumbakam' (The World is One Family)- the G-20 Summit hosted by India had this motto, which was chosen by none other than Prime Minister Narendra Modi. This has become a mantra of India's diplomatic lexicon.
While embracing this principle derived from Upanishads India is cautious, discerning, and impartial in making a distinction between acts of justice and injustice.
Prime Minister Narendra Modi was swift in condemning the gory Hamas attack. His tweet read: "Deeply shocked by the news of the terrorist attack in Israel. Our thoughts and prayers are with the innocent victims and their families. We stand in solidarity with Israel at this difficult hour."
This was indeed a natural reaction of a democratic world leader, who minced no words in condemning the violence, which led to the loss of innocent lives.
The killing of innocent civilians cannot be justified in any manner. It is unfair to target civilians for the historical wrongs committed by the previous generations, who occupied the region for about half a century.
Not only did the PM condemn the attack on Israel, but India's External Affairs Ministry said that the international community must stand together in combating terrorism in all its forms and manifestations. The Indian Government has set an example of mature diplomacy by striking a perfect balance in taking a stand on the two warring sides.
The Government said that India has always advocated the resumption of direct negotiations for a viable state of Palestine within the secure and recognized borders. India also hopes that the State of Palestine could exist side by side at peace with Israel.
Muslim communities around the world however construed the PM's remarks as a radical shift in India's foreign policy on the Israel-Palestine conflict. Both within the country and also in the Arab world several Muslim leaders perceived the statement to be "partisan," tilted towards Israel.
Assuming this to be true, there were speculations that India's relations with the Arab world may be severely affected due to changes in the policy. The dynamics of India's relations with Israel must take into account the stand India took in 1947. It is worth recalling that at that time India had opposed the formation of the Israel state. As it realized that the legitimate rights of Palestinians were neglected.
So, Prime Minister Modi's condemnation of brutality by terror group Hamas was particularly seen as a setback to the country's historical stand. The Indian Muslims have always been interested in the Palestinian cause.
As the conflict escalated, Israel fought back causing massive damage to life and property in Gaza, and justified its retaliation in the interest of self-defense.
It became evident that the Indian Government would make a clear distinction between the terrorist group Hamas and the plight of common Palestinians.
While it was critical of violence by Hamas, it also supports the Palestinian people and their cause. This stems from India's core values of ahimsa and justice and is not due to any other concerns. India today has a voice of its own, a voice that is taken seriously.
Prime Minister Modi called up Palestinian Authority President Mahmoud Abbas and conveyed condolences on the loss of civilian lives in the bombing of Al Ahli Hospital.
In the same breath, he assured the Palestinian President of India's efforts for humanitarian assistance to the Palestinian people.
After his conversation with the Palestinian President, PM Modi, tweeted: "Shared our deep concern at the terrorism, violence and deteriorating security situation in the region. Reiterated India's long-standing principled position on the Israel-Palestine issue."
Earlier PM Modi had tweeted"Deeply shocked at the tragic loss of lives at the Al Ahli Hospital in Gaza. Our heartfelt condolences to the families of the victims, and prayers for speedy recovery of those injured. Civilian casualties in the ongoing conflict are a matter of serious and continuing concern. Those involved should be held responsible."
The Ministry of External Affairs statement allayed all apprehensions. Arindam Bagchi, Spokesperson of the MEAsaid there is no change in India's Middle-East policy and that it continues to seek a nation-state for the Palestinians that will co-exist in peace with Israel.
This was a very significant statement that is enshrined in the core Indian values, given the fact that Israel has been India's all-weather friend and that the former has helped Indians fight battles and a war against terrorism.
Non-violence is an article of faith for most Indians, who are inspired by the father of the nation-Mahatma Gandhi. India's Muslim leaders have welcomed the reiteration of the Government's stand of its continued support of the nationhood for Palestinians.
Syed Salman Chishty, head of the Chishty Foundation, said, "Everyone from first Prime Minister Jawaharlal Nehru to now Narendra Modi has supported the Palestinian cause. India is in a position to use its good offices to play a role in ending the war."
Likewise, Amir Maulana Asghar Ali Salafi of the Central Jamiat Ahl Hadith Hind said India's commitment to its long-term policy in support of an independent Palestinian state, was a positive message. "This statement has cleared major misunderstanding."
Prominent religious scholar Maulana Zaheer Abbas Rizvi said that India should play a role in ending this crisis, just as it tried to reason out the futility of the Russia-Ukraine conflict. "It is an opportunity for India to play the role of Vishwaguru (World leader)," he said.
Top Indian Muslim leaders also appealed to PM Modi to intervene and make efforts to bring about peace in the region. The letter was jointly signed by top Indian Muslim leaders such as Arshad Madani, Maulana Khalid Saifullah Rehmani, Sadatullah Hussaini, Maulana Asghar Ali Mehndi, and many others.
Zahack Tanvir, a geopolitical expert living in Saudi Arabia said, "Initially there were some misgivings that India had changed its stand on the Israel-Palestine conflict. But MEA's clarification and then PM's tweet condemning the attack at Al Ahli Hospital and his support for humanitarian assistance has cleared all doubts."
In the ongoing conflict, India is now being seen by the Arab world as a neutral country, which lays maximum emphasis on human values.
This realization has raised the expectation of the global community that in consonance with its core values India will play a vital role in bringing about peace in the region. PM Modi's anti-war remarks, "This is not an era of war" have found resonance in all right-thinking quarters and continue to be the most quoteworthy and convincing phrase.
Palestinians have believed that India's wisdom and political insight can be very useful in defusing tension in the region.
ALSO: Maulana Maududi, et al misinterpreted Islam to give rise to radicalism, intolerance
History has shown that wars cannot bring about long-lasting solutions, after every war, the warring factions had to sit across the table for possible resolutions. Better to do it before human suffering multiplies.