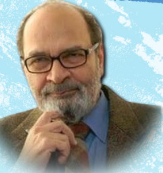 Saeed Naqvi/
At 52, one thing Rahul Gandhi has confirmed is his physical fitness by walking 2000 miles for his Bharat Jodo Yatra and looking none the worse for it.
This he had established beyond any shadow of a doubt during his visit to Tamil Nadu. Priests and teachers of St Joseph's Higher Secondary school watched Gandhi outshine their champion athlete in rapid pushups. Just in case there were school partisans still rooting for their champion, Rahul went down for a one-hand push-up like a gymnast. For him to have walked nearly 2,000 miles already, at 15 miles every day deserves a round of applause.
The Sunday Story

Equipped with extraordinary stamina and fitness, Rahul Gandhi is embarked on a Kanyakumari to Kashmir march which has acquired the potential of altering the national mood. Heaven knows if one thing needs to be changed it is the foul national mood. That is the critical point the coteries clustering around him must realize. The yatra if marketed as an electoral asset will fall flat.
What the yatra has achieved is way beyond what the skeptics anticipated. They have been proved wrong and I include myself in the category. A suffocated nation was waiting for some such happening.
Ironically, it is the apparent invincibility of the BJP with its ever-increasing hate culture that is turning out to be an asset for the "Bharat Jodo" Yatra. Hindutva and hate provide a stark backdrop to the march. Had the hate content been minimized, choked emotions would not have been powerful enough to become a movement galvanized on a platform of love and cohesion. It cannot yet be classed as a movement but that is the direction in which it is headed provided Rahul can keep the affairs of the Congress party and those of the yatra in separate channels. One will influence the other, of course, but one has not been made for the other.
There is a party hierarchy regularized under Mallikarjun Kharge, whose job it must be to extract whatever advantage it can from the national mood that the yatra is changing.
Clues have been available to us from much earlier about the thoughts gestating in Rahul's mind, but he was never able to quite articulate them. For instance, his performance at the Confederation of Indian Industries in April 2013. For the full 75 minutes, Rahul walked up and down the stage at the CII, where a hall packed with captains of industry were eager to know his mind on economic reforms and foreign policy but Rahul was on his song.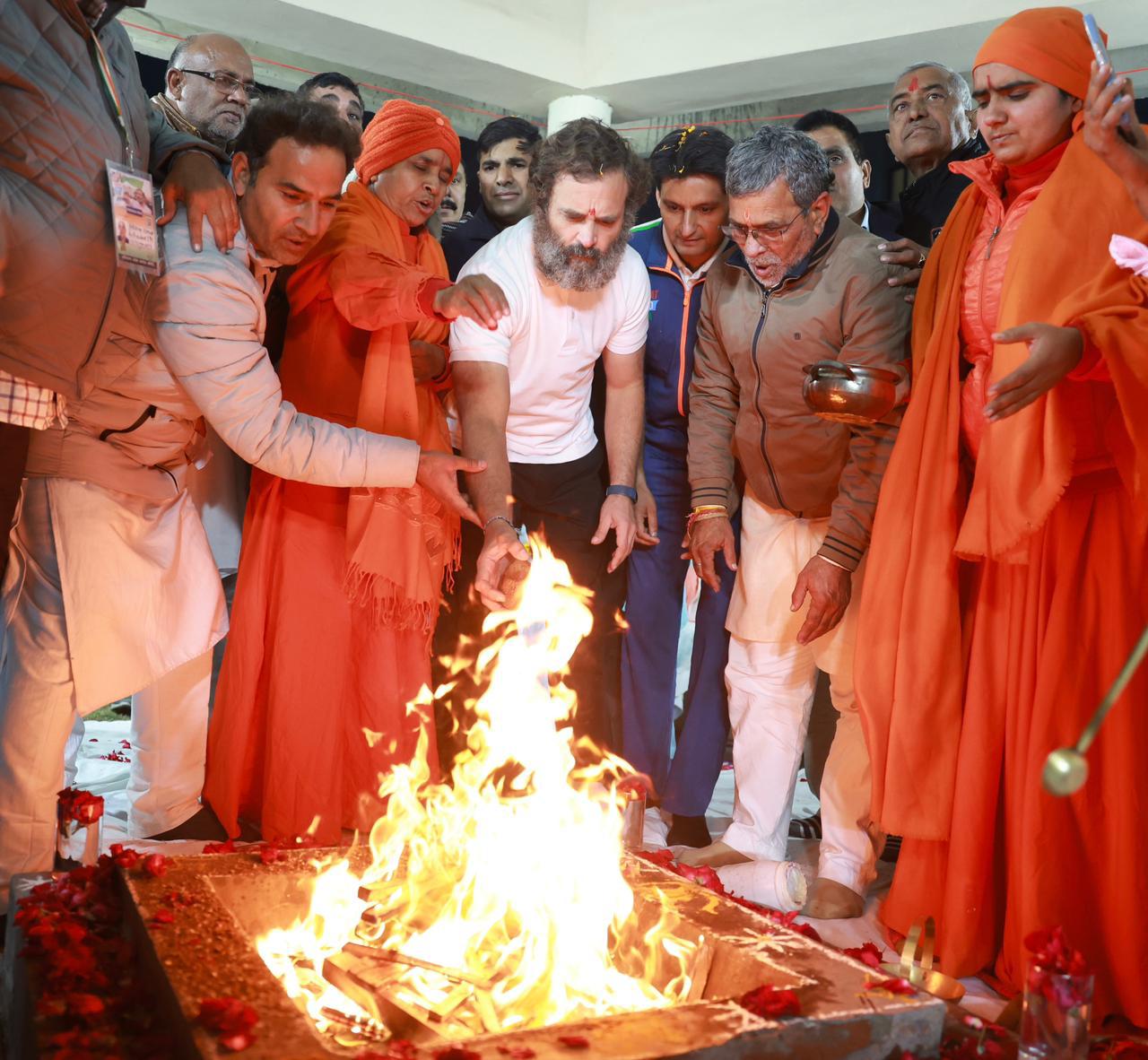 Rahul Gandhi performing yagnya at Kurukheshtra, Haryana

"Not more than 200 select the 5,000 or so candidates who are elected Members of Parliament and State Assemblies." His point was that an abysmal gap exists between the country's elected representatives and the 1.2 billion they represent. Unless the party system embraced the village panchayats in its policy-making mechanism, the Congress would remain a party alienated from the people.
What Rahul said was not wrong, but he showed himself up as someone devoid of a sense of occasion. At another function, he held forth on his train journey from Gorakhpur to Mumbai. Again completely out of place. On the way, he met Girish the carpenter, with stars in his eyes, in whom Rahul spotted high aspirational levels. His homespun yarn did not create much of an impression. But what became clear was his disinterest in drawing room chatter. Indeed his desire to connect with the ordinary people of India was clear from the very beginning. And now, he must have had a surfeit of it in the course of Bharat Jodo Yatra.
And the things he has been able to say would not have been possible without the popular upsurge backing him. A speech like the one he made at the Red Fort would have been met by heavy police bandobast had Rahul not won hearts and minds by leading the March.
He described the establishment (in which he counted Adani, and Ambani by name) as "pick-pockets" who have mobilized the entire media to telecast "Hindu-Muslim, Hindu-Muslim, Hindu-Muslim 24x7 to saturation point." I suspect he is making the same mistake with the "pick-pocket" image which he did with "Chowkidar chor hai" during Rafale. To differentiate himself from the rabble-rousers on the opposite side, he must be careful about his vocabulary.
"I have walked thousands of miles and met hundreds of thousands of people of all faith mingling, embracing each other, shaking hands, making friends – it has been an open yatra. Not once was there even an iota of hate – It was friendliness and bonhomie all along. And then, you watch our TV – the same hate, Hindu-Muslim."
"Do you know what a pickpocket needs most to pick your pockets?"
"Razor blade" screams the audience. Razor blades come into operation later: first, the pickpocket must distract your attention. Hindu-Muslim is just that distraction so that he can cheat you out of your economic stakes, jobs, prices, shortages, education….."
"Look behind you," he said pointing to the Jain Mandir, Shiv Mandir, Gurudwara, and Jama Masjid: "this harmony is India."
Now comes Amit Shah's announcement. "Ram Mandir will be opened on January 1, 2024." He may as well have added – "preparatory to the General Elections."
The Hindu-Muslim content in the TV debates which Rahul has brought out in such bold relief has revealed what Hindutva will harp on during the 2024 elections: Gyan Vapi and the Shahi Masjid for instance. The strategy of "pickpockets" continues.
ALSO READ: Great chance for Kharge to redesign Congress architecture
harge and all the senior Congress leaders must begin to strategize accordingly. This, however, is not the time for Rahul to terminate the yatra. One realizes that the human machine must show signs of wear and tear. In this case, we must think of alternate ways to travel from East India to the West. The aim to fly the tricolor in Srinagar may be challenged by the establishment. Rahul's leadership will be on the test. Then, he must complete the East-West loop and not be impatient with on priceless opportunity.
(Saeed Naqvi is a Delhi-based senior journalist)