New Delhi
On July 27, 2015, when Dr. APJ Abdul Kalam reached Shillong after a four-hour road journey from Guwahati, Assam, to address the students of the Indian Institute of Management (IIM) he asked his secretary Ghamanshyam Sharma to make him meet the security person who was standing with a machine gun mounted atop a vehicle in front of the convoy.
When the security man came, Kalam apologized to him and said, "I am extremely sorry that you had to stand for four hours of road journey for me."
S M Khan, who served Kalam as his media secretary at Rashtrapati Bhawan for five years and wrote a book People's President after him, recalled the incident while interacting with Awaz-the Voice team in the Delhi office on the former President's death anniversary.
"This conversation (between Kalam and the security man) happened about 15 minutes before he fell on the podium where he was to deliver his address to the IIM students and passed away. On that day, he started from Delhi at 7 am; then immediately took the road journey from Guwahati to Shillong. At the age of 83... Also, as it was 15 minutes before he passed away something must be happening inside his body," Khan said while recalling Kalam's presence of mind and quality of empathy.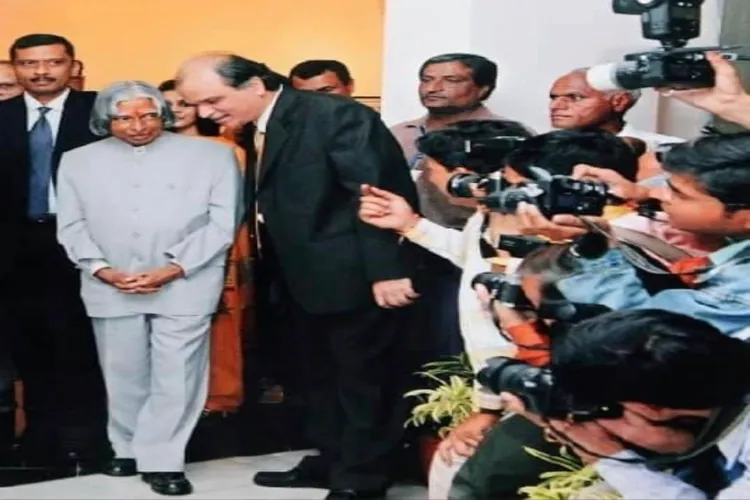 Dr APJ Abdul Kalam with S M Khan during a media interaction

"He set such high standards (for public men)," he remarked.
Khan, who is active in social and literary circles of NCR after his retirement, said his posting at Rashtrapati Bhawan with Dr Kalam was the "golden period" of his service as a civil servant.
"President Kalam's simplicity and humility touched me the most.He was the simplest of the men I have ever met," Khan said. Kalam often offered plates and food to his guests even at official banquets.
Interestingly, from Khan's account, Kalam comes across as a workaholic leader who empathized with others and favoured none. However, he maintained not-so-healthy eating habits while taking regular walks in the Rashtrapati Bhawan in the morning and evening.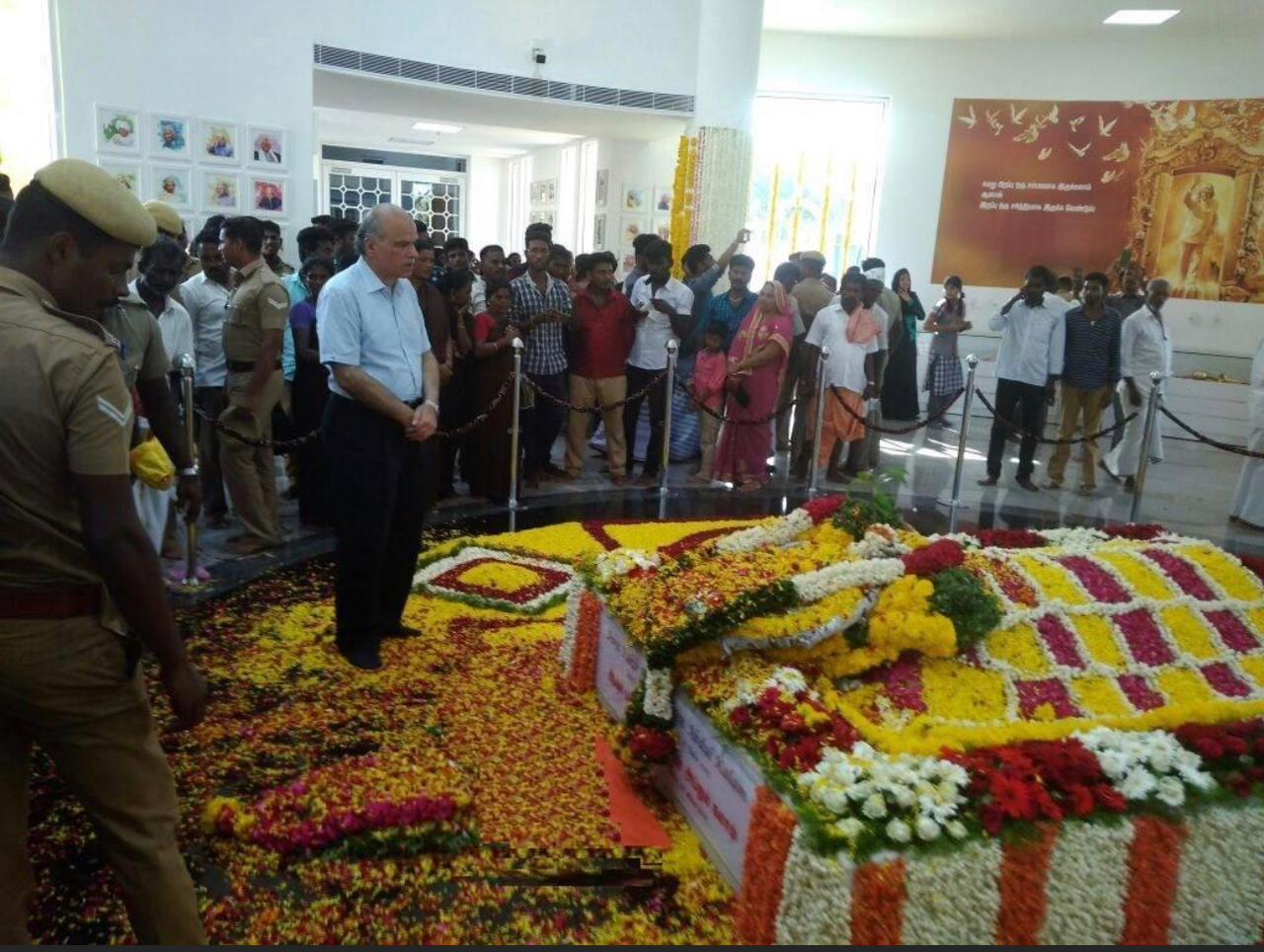 S M Khan paying tributes to Dr. APJ Abdul Kalam's mortal remains
Khan says President often invited officers over breakfast to discuss issues and he too had joined many a time. "He liked his idli-sambar and fruit breakfast and occasionally had a dosai. However, his lunchtime was between 4-5 pm, and dinner was very late.
Speaking about some lesser-known facets of the former President's life, Khan said, a few scientists were unhappy with Kalam for getting recognition for the work that others also contributed to. "Kalam was already famous before he became the President of India. He was a Bharat Ratna, a Missile man, someone who had immensely contributed to India becoming a nuclear power."
Khan says oldtimers likened his popularity to that of Indira Gandhi (India's only woman Prime Minister. Wherever he went people waited for him on the roadside and in queues.
However, Kalam's biographer admits that "while Kalam contributed immensely to India's space, atomic, and missile missions, the country paid him back by making him President and people showering love and affection on him."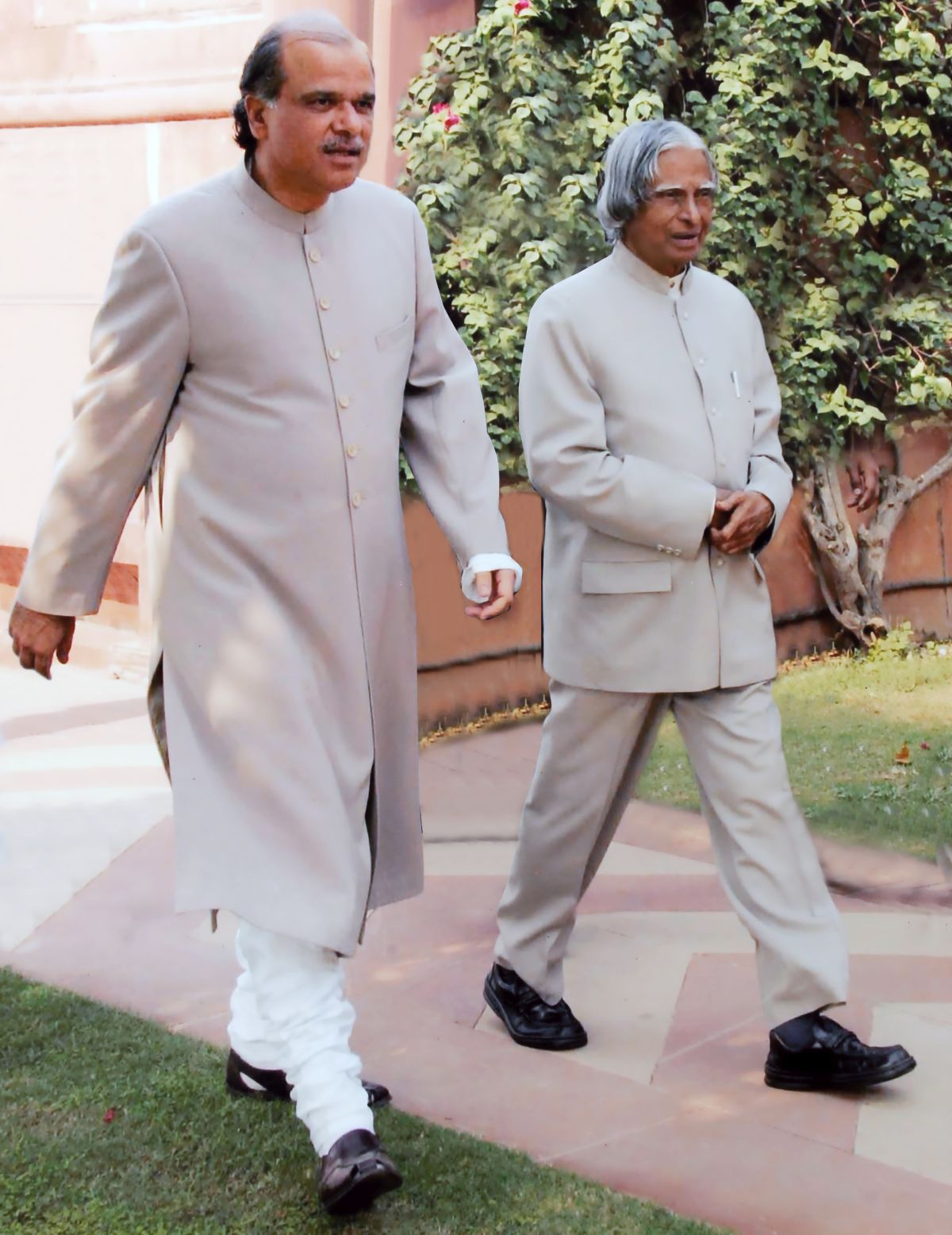 Dr APJ Abdul Kalam and S M Khan
Kalam's religious beliefs were never publicized yet Khan says he offered his morning namaz (Fajr) inside his room and didn't go to a mosque. "He also recited religious scriptures like Quran and (Bhagwad) Gita. Another thing he read was Tirukkuṟaḷ."
Thirukallur is a classic Tamil language text consisting of 1,330 short couplets of seven words each. The text is divided into three books with aphoristic teachings on virtue, wealth, and love.
He said he had a close relationship with religious leaders of all denominations and was keen to work on the unity of religions.
Khan recollected his last meeting with Kalam at his Rajaji Road house in Delhi, three days before his passing away.
ALSO READ: After Pokhran, Kalam was unrecognizable: hairstylist Amjad Habib
"He looked in good health and spoke with me about the logjam in Parliament that, at that time, was about the flight of IPL founder Lalit Modi from India. I didn't notice any sign to feel he would leave us after 3 days."
Khan regrets that nobody has followed Dr. Khan's rudimentary work of uniting religious leaders through an organisation that is lying defunct.